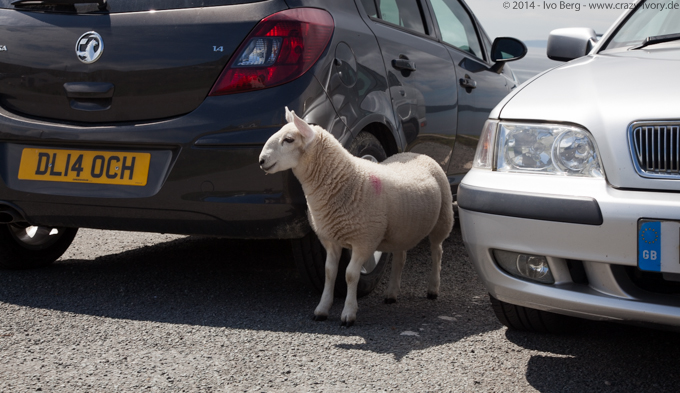 I have returned home after four weeks of what has to be my most adventurous travel experience yet.
As my usual style of travelling, lets call it BUSTELLING (booking buses and staying in hostels), slowly started to both bore me and annoy me, I tried my best to find a new, more challenging way to travel the UK. Apart from the adventure level, I was concerned about my budget, which would hardly survive even two weeks of hostels in Great Britain, considering the price level there.
What I came up with, was the following challenge I issued myself to:
I would try to travel the UK by hitchhiking only (which I have never done before) and
I would try not to pay for accomodation during the whole trip.
In order to not let the expectations run too high, Spoiler Alert, I failed.
But it was still one of the most exciting, surprising and unexpected trips in my whole life. And I did not fail big time, for the better part of the time I was able to stick to the challenge.
This is roughly what my route looked like (Google Maps is probably not the best way to do this):
APPARENTLY YOU NEED TO SWITCH TO THE SATELLITE VIEW (BOTTOM LEFT CORNER) TO SEE THE ROUTE:
I booked buses for the routes "London-Aberdeen" and "Newcastle-London", everything else was done by hitchhiking only.
Of the 29 nights I stayed in Great Britain, I paid for a total of 5 of them. The other 24 nights I stayed either with couchsurfing hosts or in other places (a dedicated article on my 3 greatest nights follows soon).
Oh, I almost forgot that I promised submarines. Here are some I spotted one morning while staying on the Isle of Skye: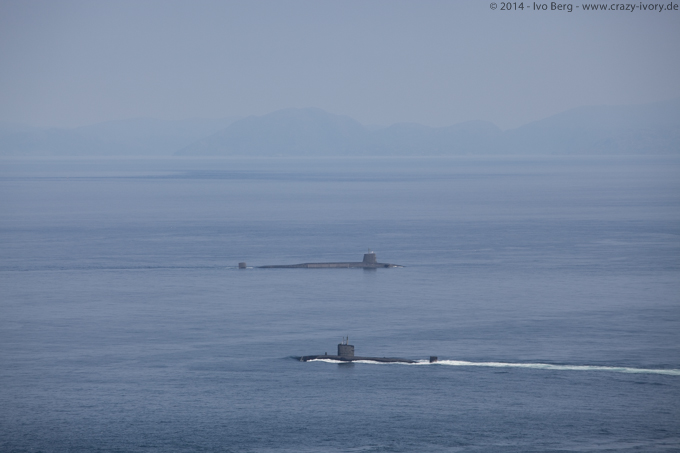 A little closer:

Quite impressive and huge even if you would not guess it from the distance. 
More on my trip soon!
All the best
Crazy Ivory