Most people think about how the future might look like. Nobody knows exactly, but there are many people taking guesses. Going to Thailand feels a bit like the past at times, with all these hawkers and small stands on the street. Nevertheless the people here are living in the future. What I am referring to is the buddhist calender that is widely used in Thailand and also other buddhist countries.
In the buddhist calender, the years are not counted from the birth of christ, which is the common system in the western world. The buddhist calender begins with the Buddha attaining parinibbāna. I am not very well informed with the correct terminology of Buddhism, but in my understanding this means that the Buddha left this world and arrived in the Nirvana. This happened more than 500 years before the birth of Christ.
This results in our present year 2013, being counted as year 2556 in the buddhist calender. The days and months however seem to be the same.
Movie Poster with buddhist year on it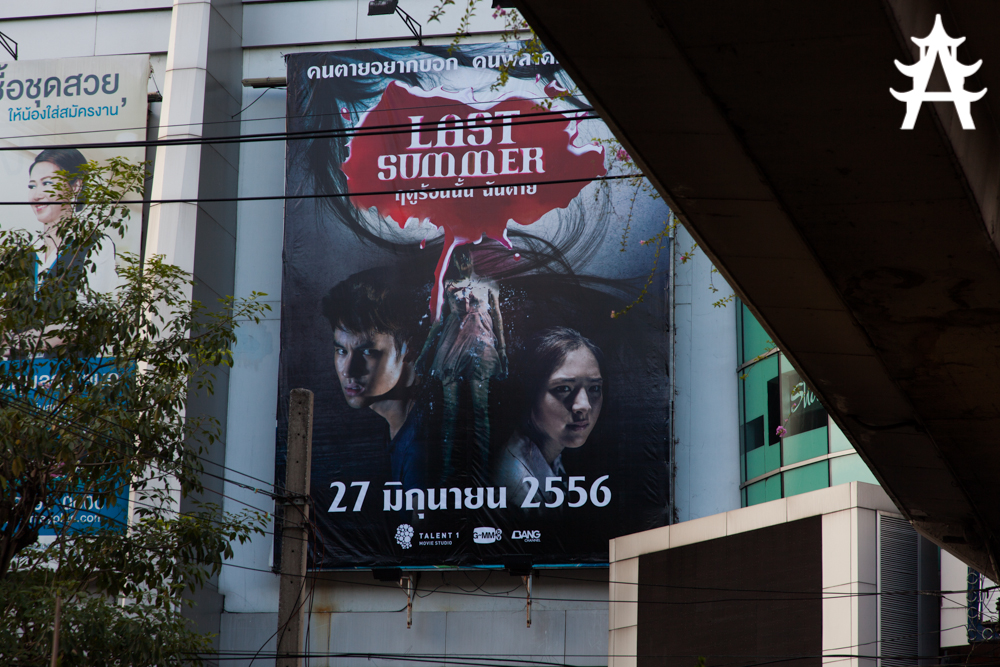 Today this is present at many different places in the Thai life, as both systems, the christian and the buddhist, are widely used. The release date of movies is partly advertised in christian and in buddhist years. As well as newspaper dates, repair dates for electronics and about everything else you can imagine. At first you don't even realize you are looking at a date when you see these numbers, but once you find out, you can find it everywhere.
Oh, and to answer your question: The future is pretty cool but really really hot!
Yours
Crazy Ivory
Follow my photos, travel route and stories on the Asia Adventure Page.