After my more than satisfying result in 2011, I impatiently looked forward to the results of my participation in the Blende 2012 photo competition, run by the newspaper "Junge Welt".
Today, finally the winning photographs were published and printed, and I was very glad to see one of my images in there.
This years topics were:
Light and Shadow
Behind the fascades
Womens Power and Mens Dreams
I participated with 3 images per topic, and had one image chosen for the second place at "Behind the fascades", which I am very happy about.
Here is a photo of the page in todays copy of the newspaper, my image is the one on the top left of the right hand page.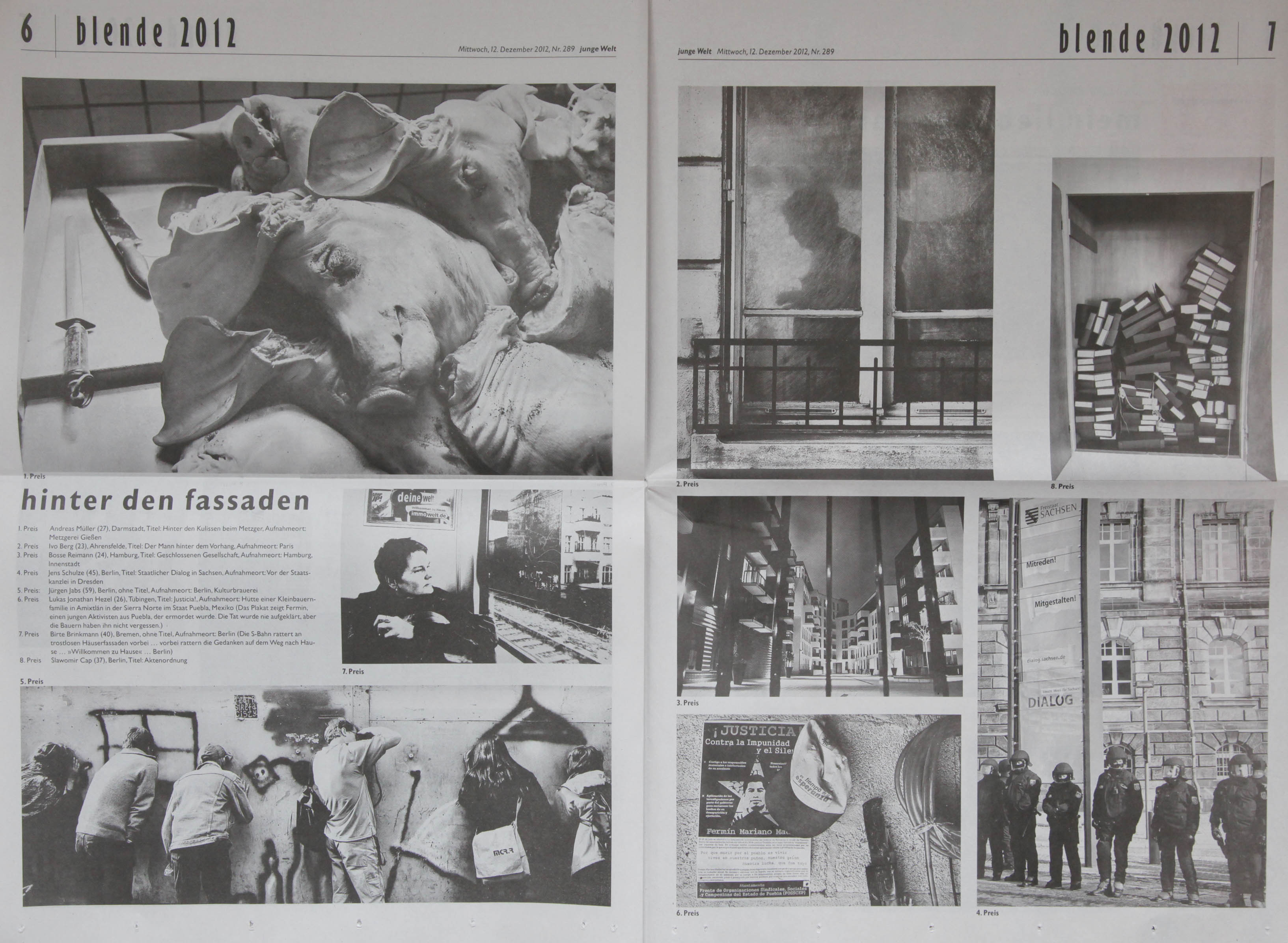 Here is the winning shot in color on Flickr:
If you pass a (german) newspaper desk today, have a look if you like.
Yours
Crazy Ivory