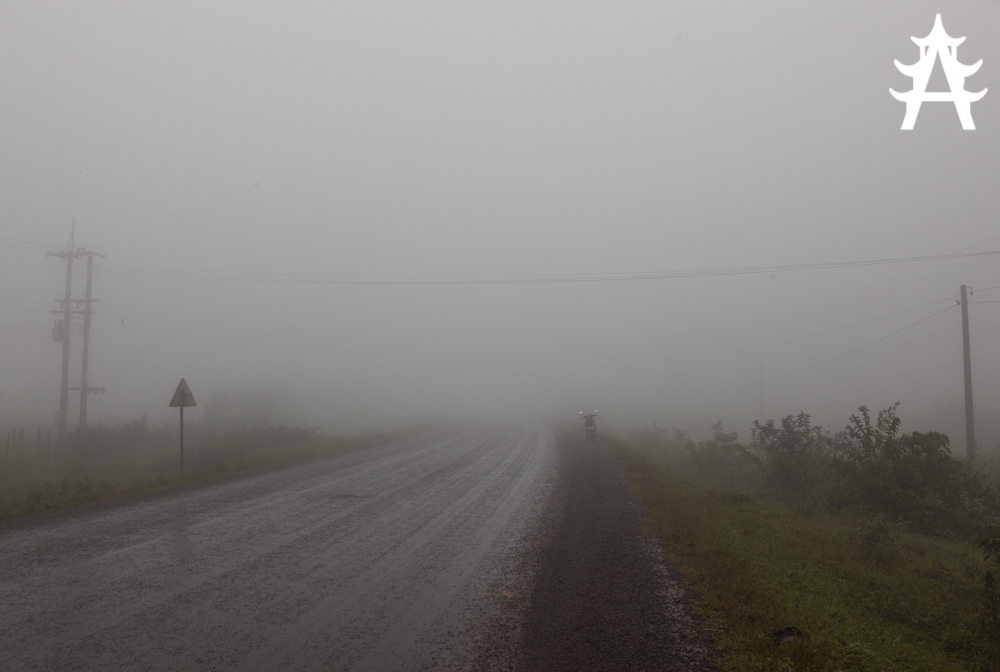 4000 Islands, the last part of my Laos time. With my expectations going through the roof after hearing too many stories of too many travellers all telling me the same thing: "4000 Islands is amazing", I boarded the minivan that picked me up from my guesthouse in Pakse.
The ride took around 2 ½ hours before we were dropped off in some random village and shown the way to the boat pier where we would board a longboat that would get us the the island of Don Det (one of the biggest islands of Si Phan Don).
Everything went like a piece of cake and quickly I stood on the main street of Don Det, which was more like a small path. A couple of houses and one guesthouse was pretty much everything I saw. I don't know what I had expected but I liked what I saw. I checked into this very first guesthouse that offered bamboo huts at the riverfront with hammock, double bed and porch for 30.000 Kips per night (€ 3).
I asked Lance, the guy who is in charge, whether they have wifi and his surprising answer was: "Yeah, we do. At least as soon as the electricity is working again". That sounded promising.
The electricity would not start working again that day but honestly, it just added to the atmosphere. After spending the day with exploring the small island and the neighbouring island of Don Khon, visiting the not very interesting Liphi Falls and taking a dip in the Mekhong at a beach called "Spirit Trap" (which I later found out is a place where many people have died before because of the very strong current) I lay down in the hammock and relaxed. Honestly, neither having wifi nor electricity really makes it easier to relax, simply because you have nothing else to do.
I enjoyed the time, slept a lot, sat on my porch after dark with nothing more than a candle on my table and really started to love this place.
Because the electricity was still not working, their were no fans and nothing to keep you cool during the night, which is why I decided to spend the night outside in my hammock. It was beautiful having the calm sounds of the mekhong, the animals and the nature around you and I slept quite well until I was waken up by masses of insects eating me alive around 2 or 3 AM. At that point I decided to move to my bed with the mosquito net.
Today I did nothing more than eating, drinking banana shakes and circling around the island of Don Det, which does not take longer than 30 minutes.
Even though its really nice here, I will leave tomorrow. There is nothing else to see or explore and I want to use my time and newly gained energy to see something a little more interesting. Therefore I will move to Cambodia tomorrow. New country, new VISA stamp and no idea on my side. It will certainly get interesting =)
Thats enough updates for today, I now crave another banana shake after all this writing.
Yours
Crazy Ivory
Follow my photos, travel route and stories on the Asia Adventure Page.