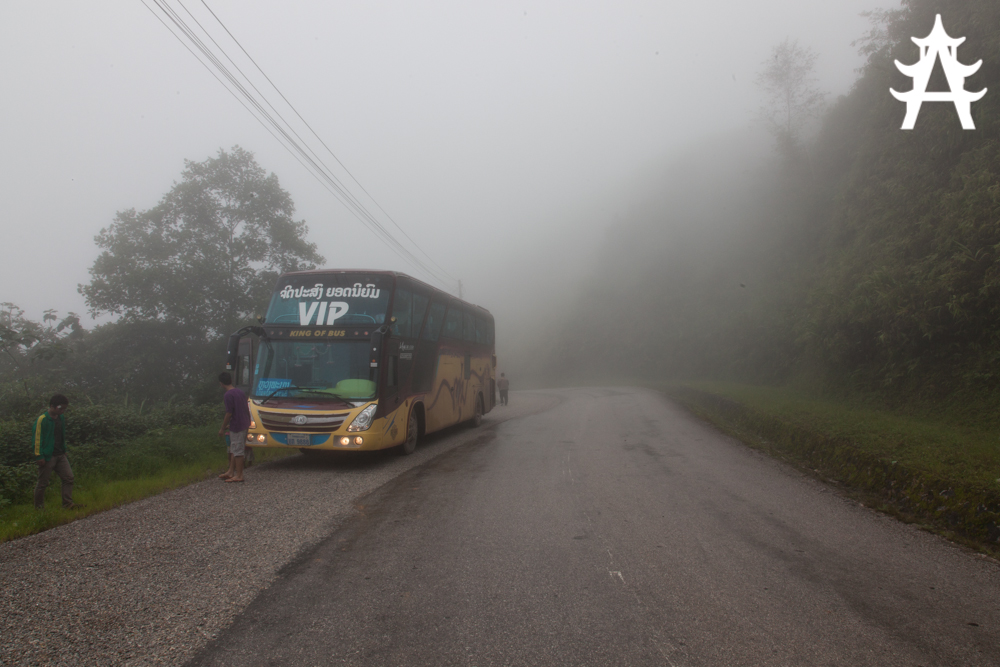 Coming to Laos, my idea was to travel the country at a slow pace, just as I did in Thailand. Taking two or three hour bus rides from one city or town to the next. This however was before I had even bothered to take a look at a Laos map. After I did I quickly realized that it would not work this way.
Laos has a handful of big cities and in between them is…well…not much. After looking up close destinations from Vientiane I was disappointed as it did not look like there was such a thing.
I exchanged my research results with other people in the hostel and was told that I should consider taking the 10 hour bus ride to Luang Prabang, as this city serves as a hub for all the smaller provinces around it, giving me the chance to explore the "real" Laos, away from places like Vientiane or Vang Vieng.
At first I thought that it would make sense to take the 10 hour bus ride overnight but a girl I shared my dorm with told me that that wouldnt be a good idea, for two reasons:
The bus passes beautiful nature and mountains, which you would see nothing of if going overnight.

The streets are extremely narrow and dangerous, already during the day. At night time without the luxury of street lights…you can imagine.
OK, I will do it by day then.
I got up very early today, around 6AM, to get my stuff packed and find a way to get to Luang Prabang. My first try was the hostel reception, which offers Bus services to all of the popular destinations (as every hostel, hotel, coffee shop, bar or anything else in Vientiane). Their offer was 200.000 Kip for the trip (around 20€) which I considered a rip-off. So instead of using a travel agent I decided to head for Vientianes Northern Bus Terminal where the coaches to Luang Prabang are departing from.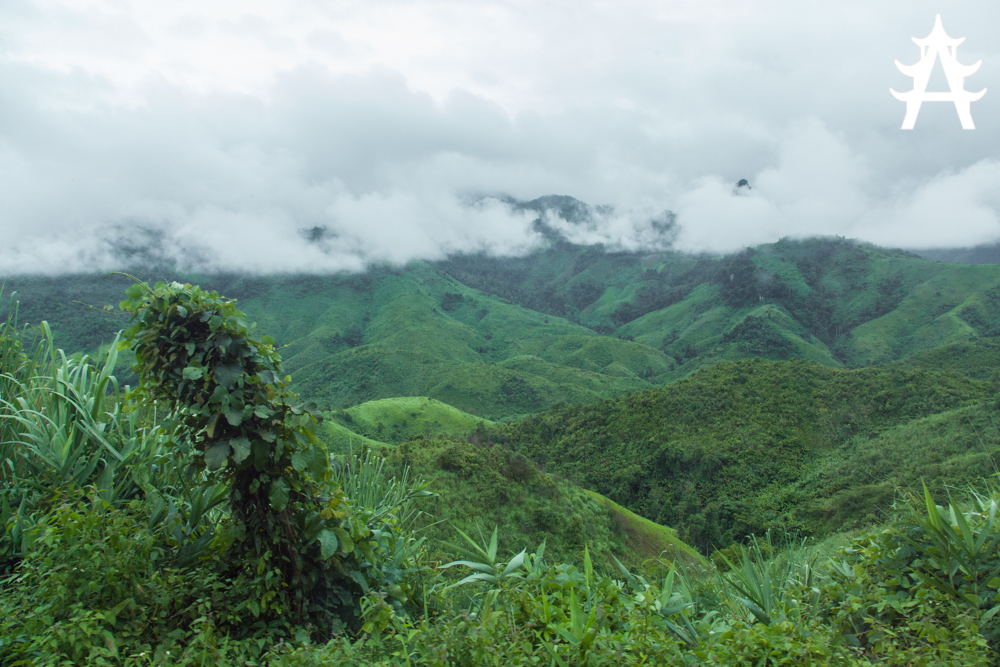 I arrived at 7:40AM and quickly had a ticket for the 8:00AM VIP bus. This one set me back 130.000 Kip (13 €) which was fair in my opinion.
The bus left with a 20 minute delay but went pretty straightforward from then on. The traffic situation was good and before long we were in beautiful remote areas featuring rice plateaus, water buffalos, playing kids and an amazing mountain panorama.
The bus stopped frequently to give us the chance to use a toilet or grab a bite to eat, either in small villages or at the local fish market (I was sleeping at the time and was woken up by the smell). Even though we stopped a bit too often in my opinion, the ride was good and the mountains got closer.
A restaurant…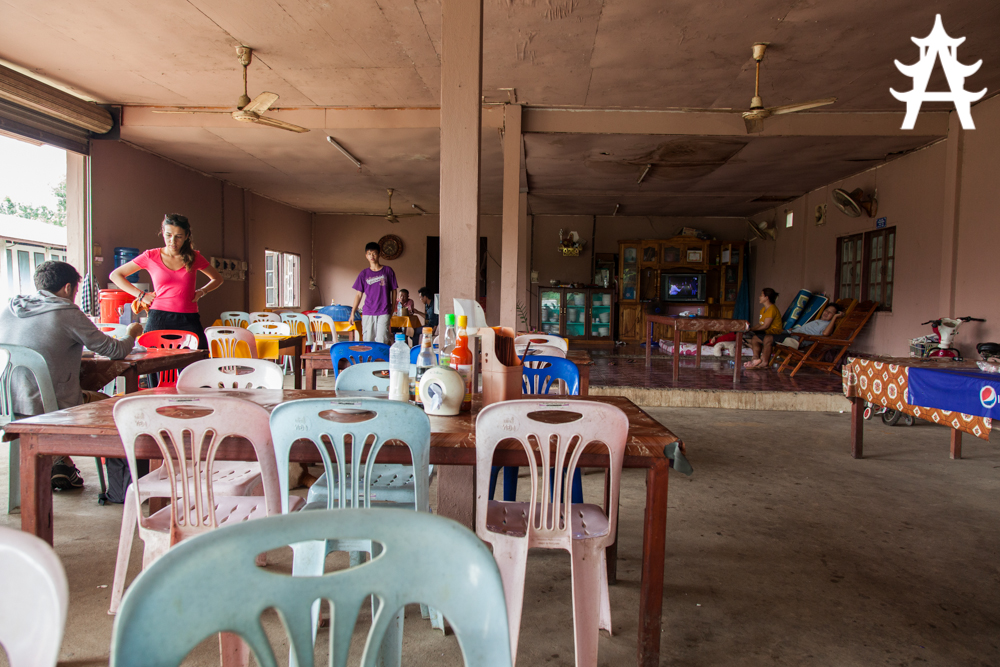 and a living room…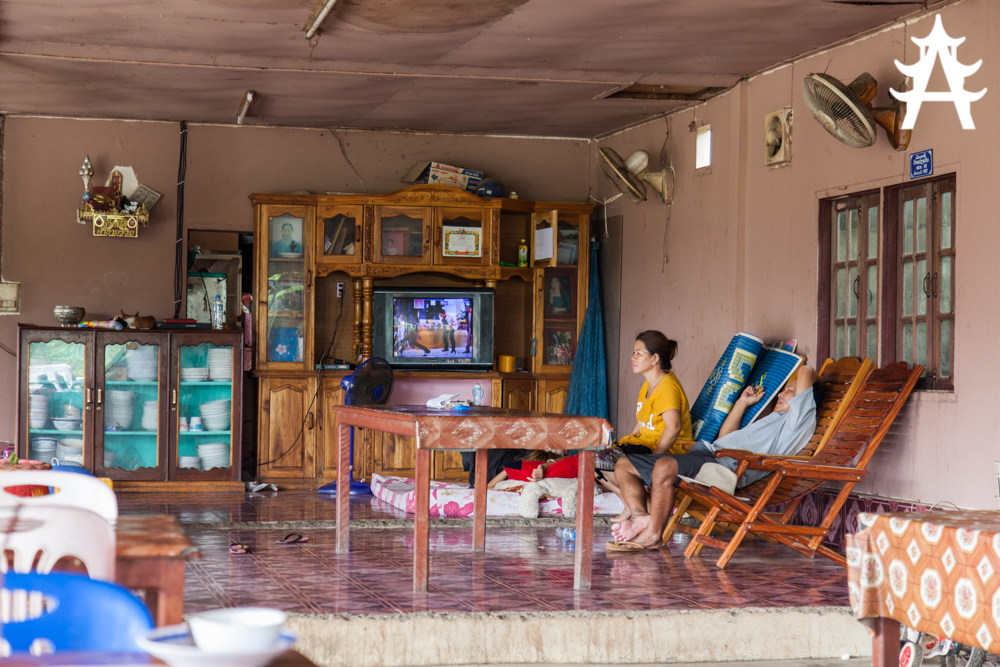 When we finally made it to the mountains the ride got just more and more amazing with every minute. Lush green forests, TÄLER and clouds that covered the peaks in a white dress. I had expected that we would pass the mountains through a Pass but instead we seemed to get higher and higher.
And slowly my mood started changing from "amazed" to "OMG I am getting travel sickness". It might have been the thousands of curves on the road or the relatively high altitude, but I felt bad, really bad. I really am not very sensitive when it comes to travelling. I can use boats, buses and everything even if its hilly. But this was some else. The mixture of sharp curves and thin air really crashed me. Headache, ÜBELKEIT and dizzyness set in.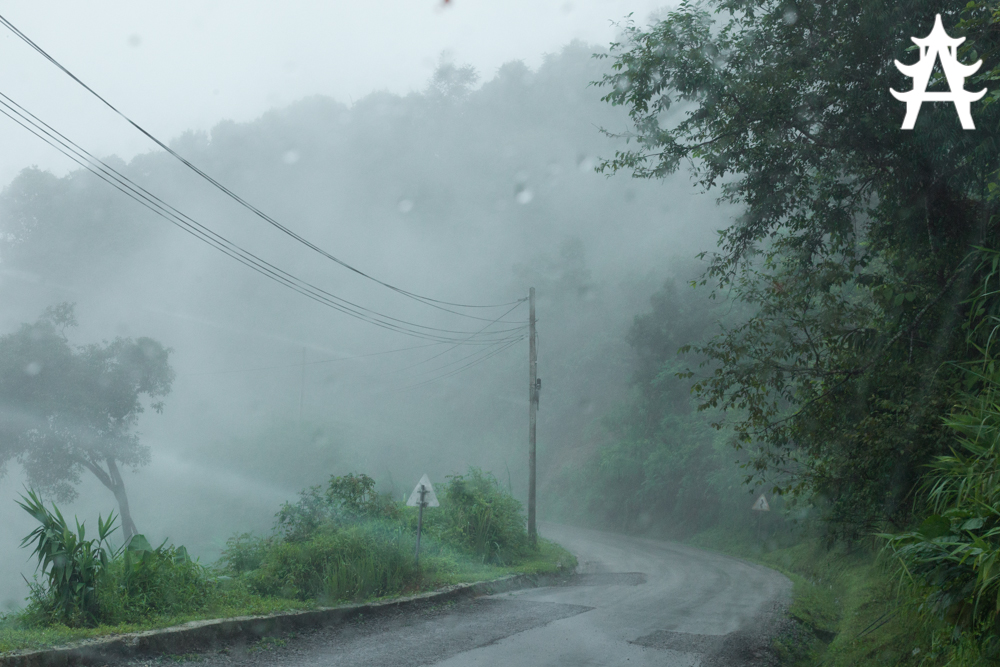 I was glad when we stopped at a very high point to breathe some refreshing air and also enjoy standing in the middle of a big cloud high on top of the mountain.
After we continued our way, the road led us downhill again and I had already hoped having survived the worst. Instead, we started gaining altitude again and were quickly approaching another peak. It continued like this for a while. I was not able to pay attention to the time but it was at least two hours.
Even the worst bus rides come to an end though and when I saw a street sign saying "Luang Prabang 45km" I was reliefed, knowing that we would have finally have overcome the mountains.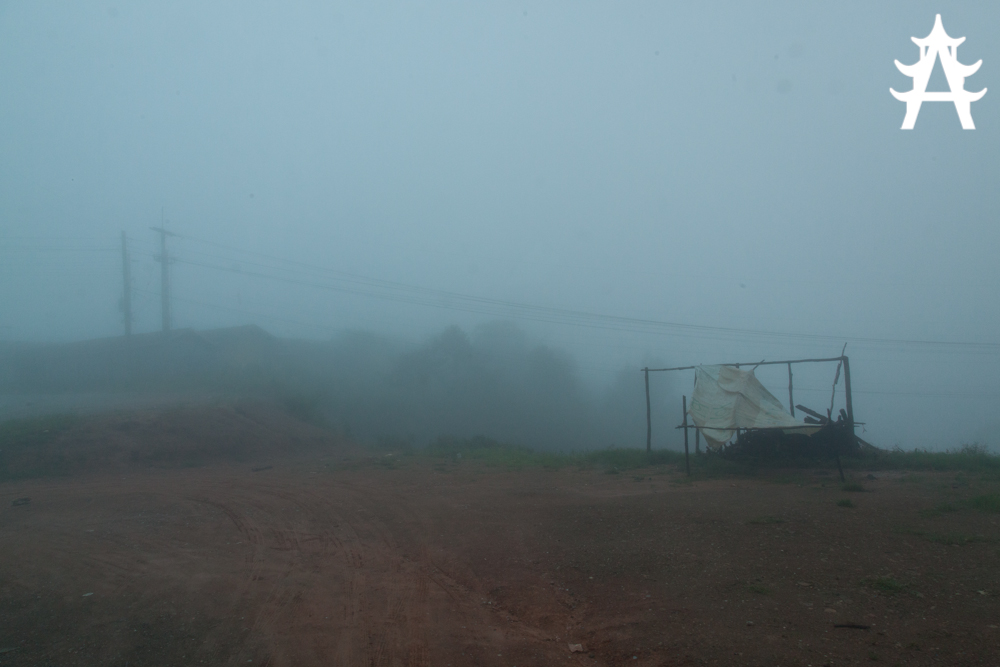 After 11 hours we approached Luang Prabang and I am not sure whether I would take this trip again. At the same moment it was one of the most amazing and most horrible bus rides I can remember. However, I am glad that I did it, instead of choosing to fly the way like the girl from my hostel did, the one who told me that this ride is really dangerous.
If you want to get an impression of Laos' impressive landscapes, grab yourself some travel sickness pills and board this bus. You will probably regret it but only as long as you are in the bus =)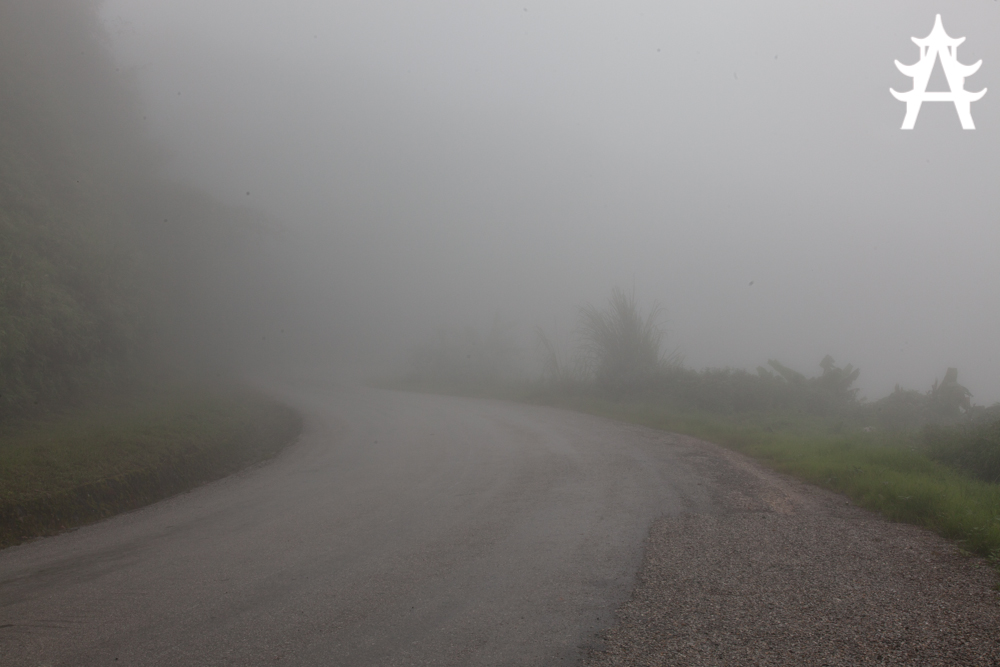 Yours
Crazy Ivory
Follow my photos, travel route and stories on the Asia Adventure Page.