It has become part of my annual ritual to photograph the left wing labour day demonstration that traditionally starts at 6PM in Berlin-Kreuzberg. Therefore its no surprise that I did just that today.
This year the demonstration route led the participants from Lausitzer Platz (near U Görlitzer Park) to the SPD party central in Wilhelmstraße. Traditionally this "revolutionary" demonstration tends to escalate, leading to bottles and stones being thrown at the police and the police, in return, stopping the demonstation before even arriving to its destination.
This year however was by far the quietest 1st may that I remember. Of course, there were stones, bottles and firework in play, and of course arrests did happen. But compared to the previous years it was a lot more calm and relaxed. Here is my account of todays events:
Sticker on a traffic sign at Lausitzer Platz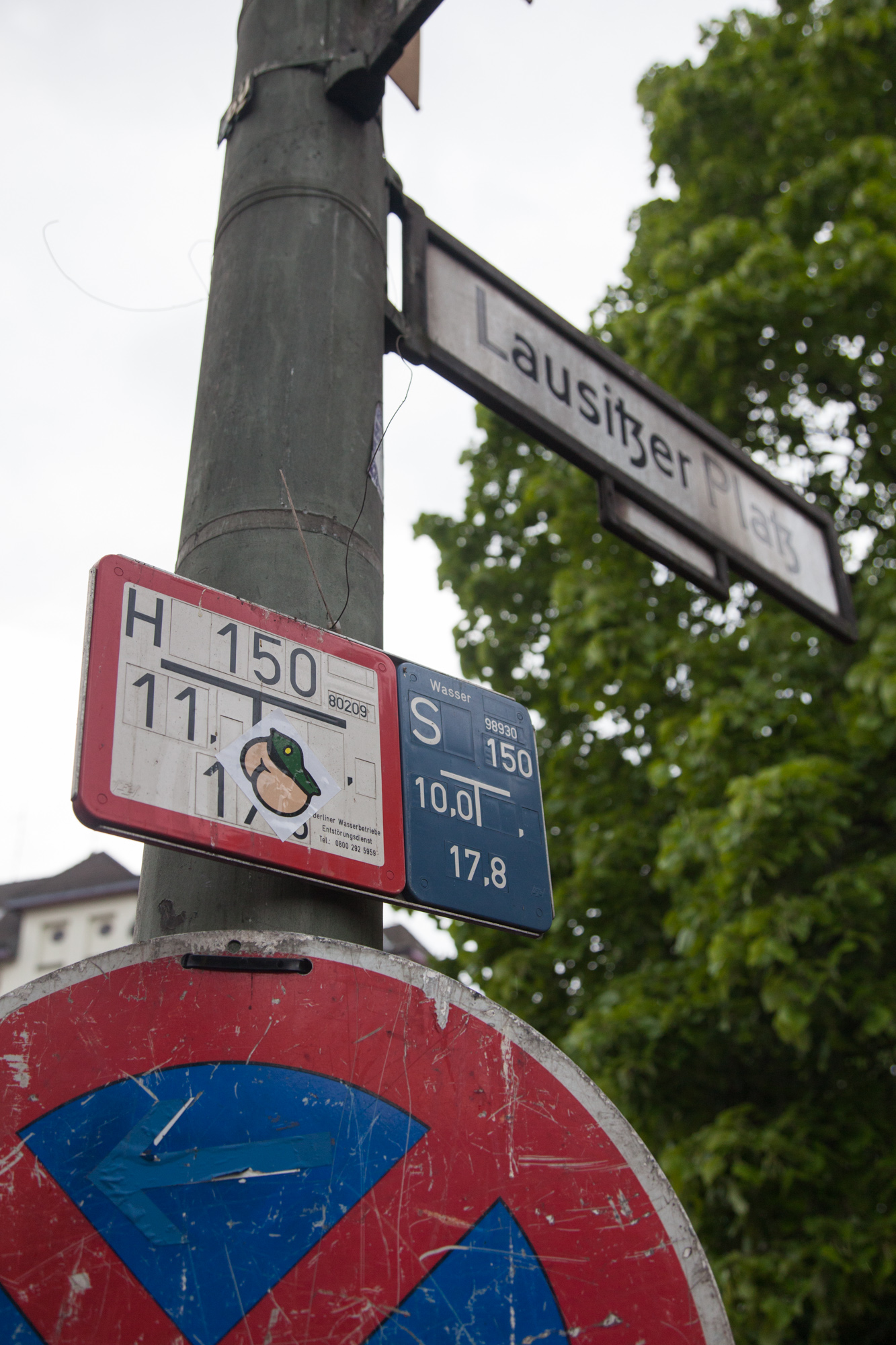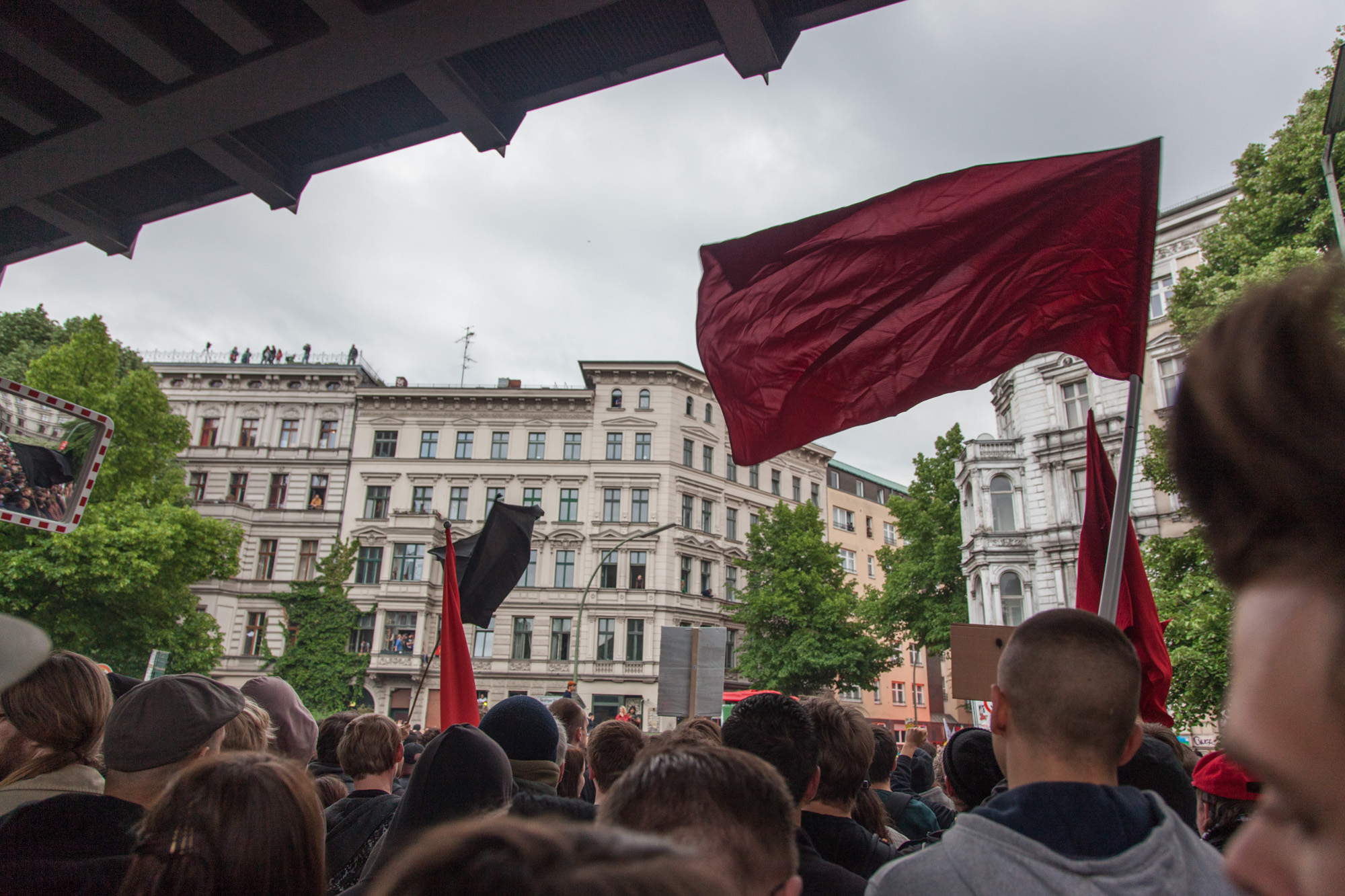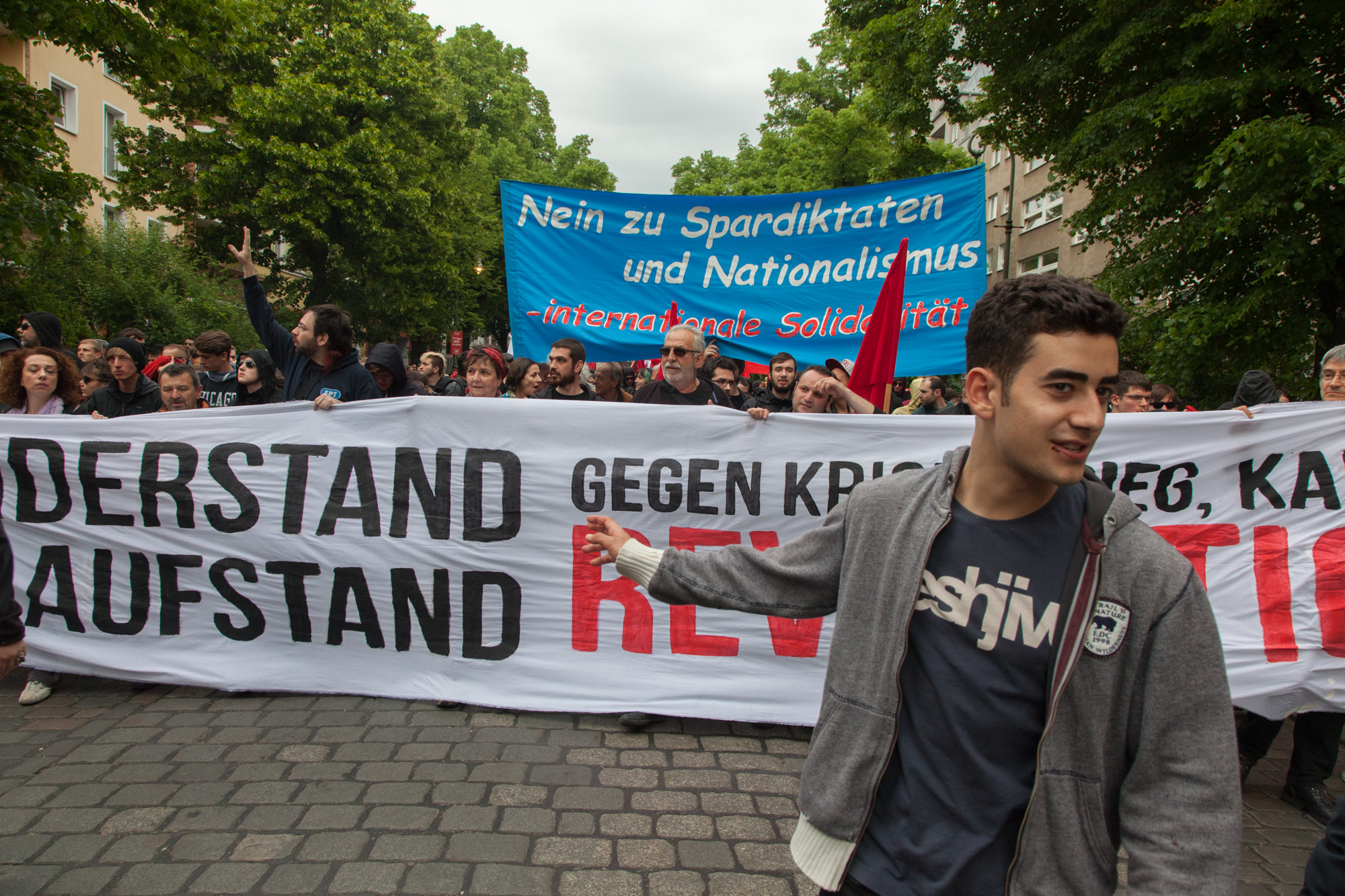 Policemen on a roof watching over the demonstration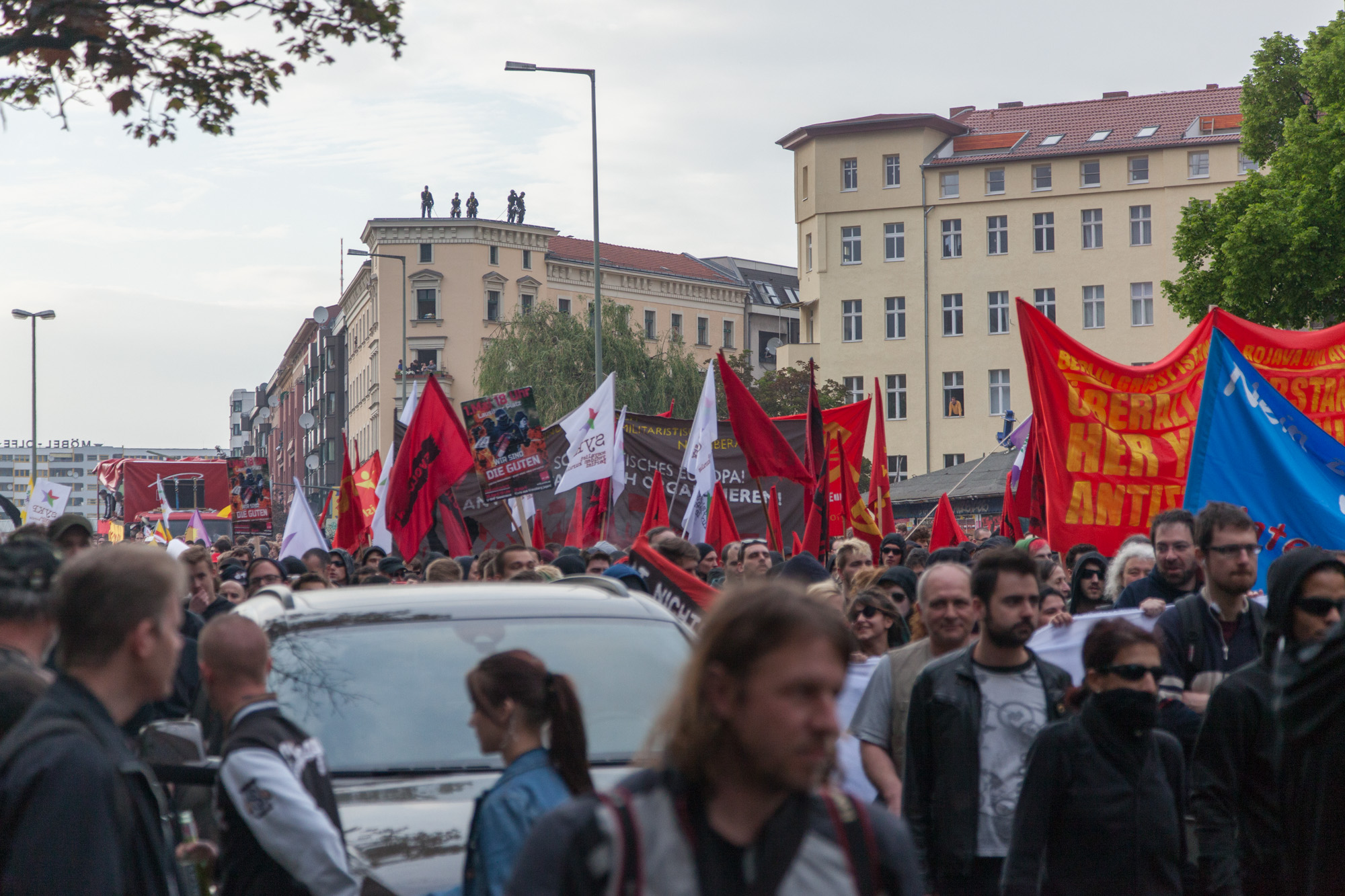 Demonstrator couple on a postbox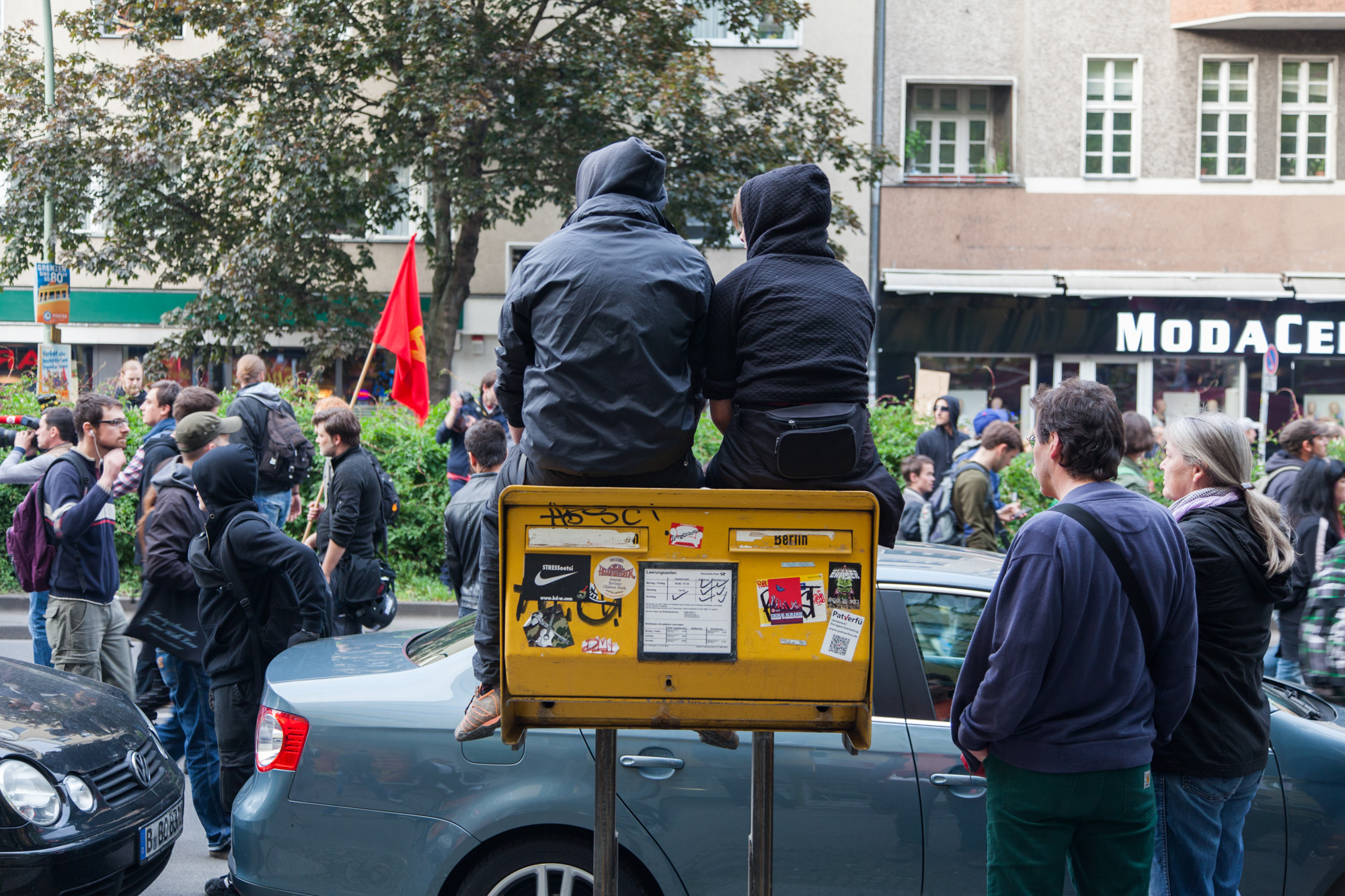 Demonstrator provoking the police forces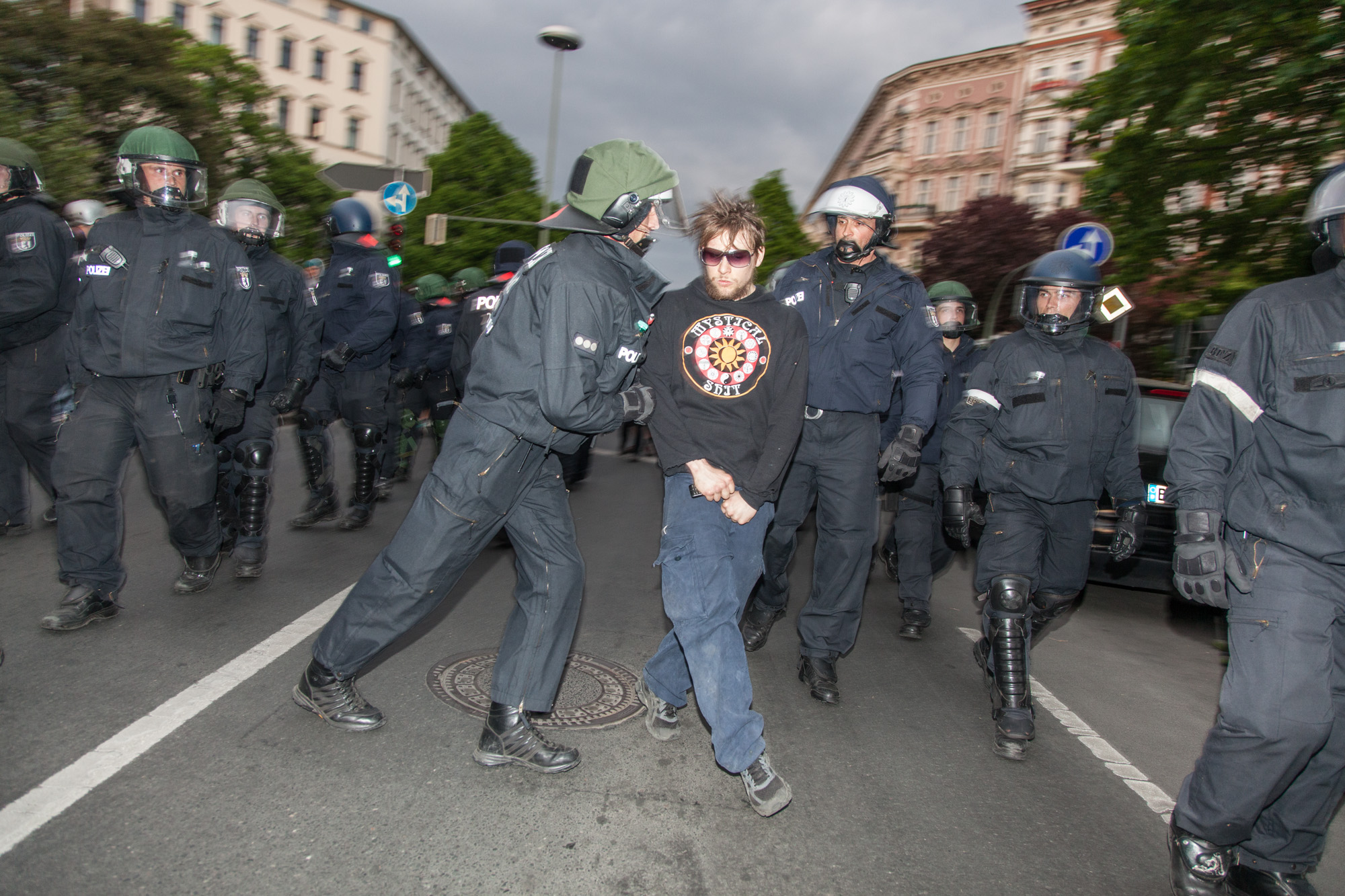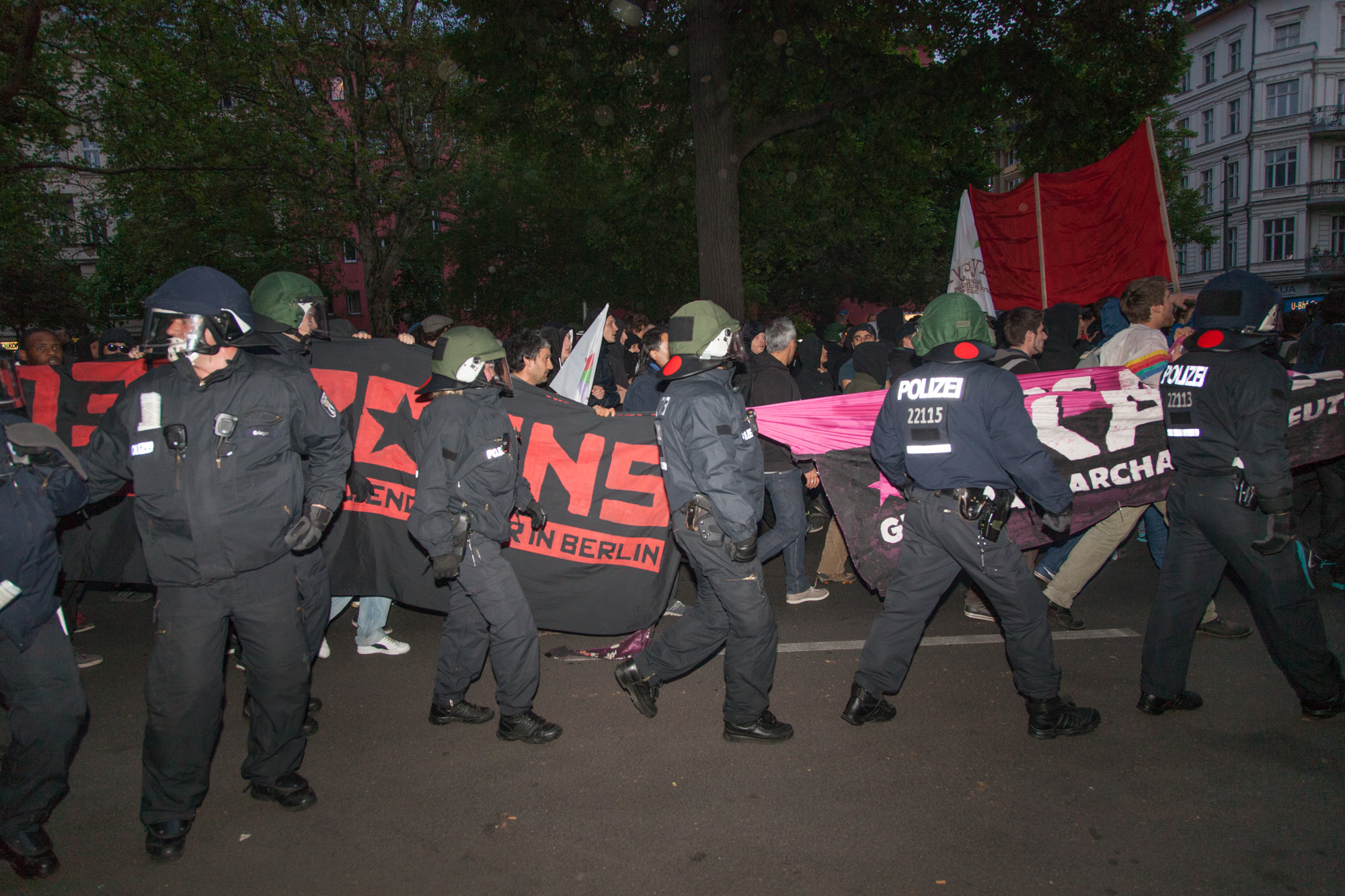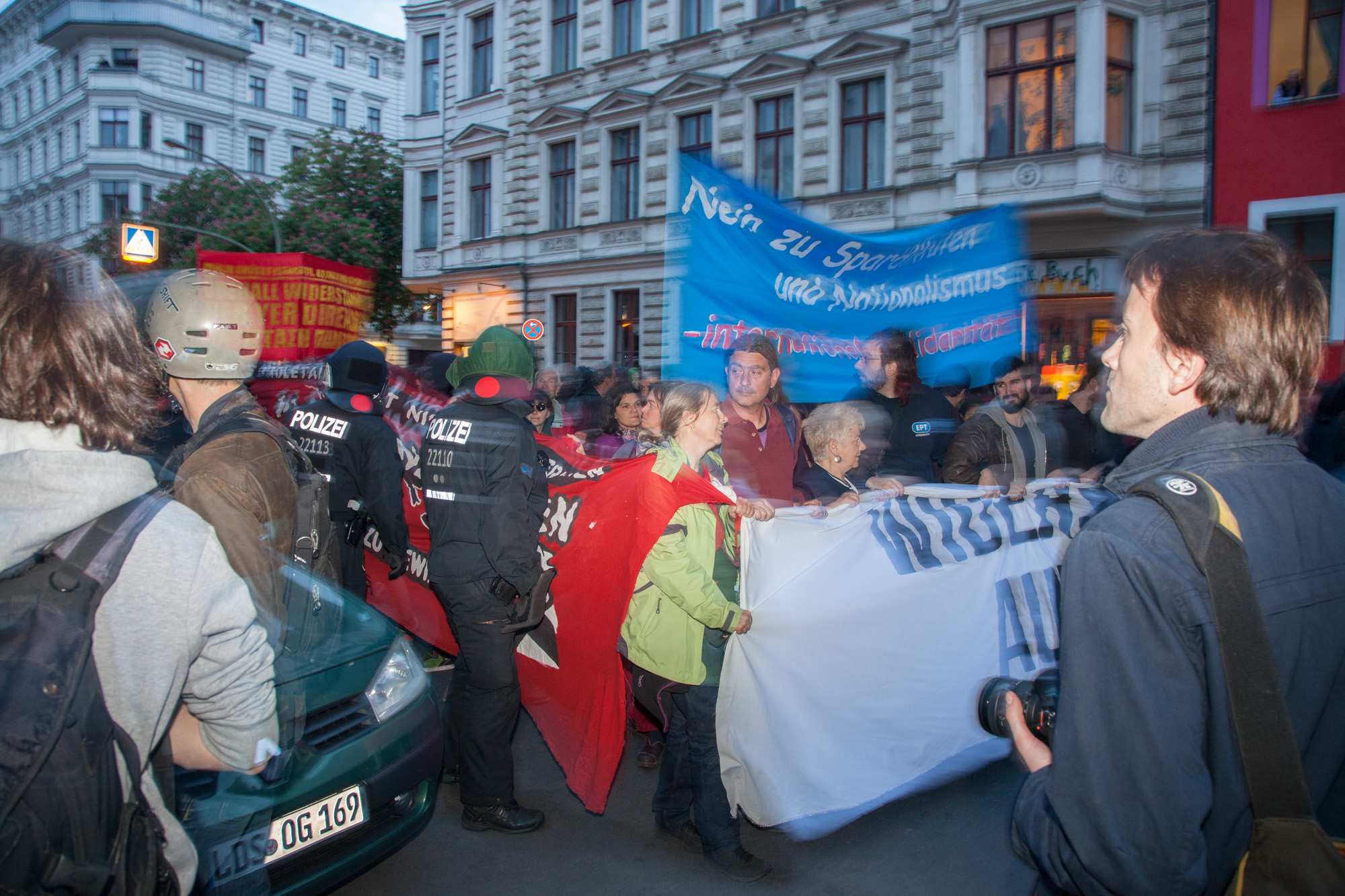 Male demonstrator getting arrested by police forces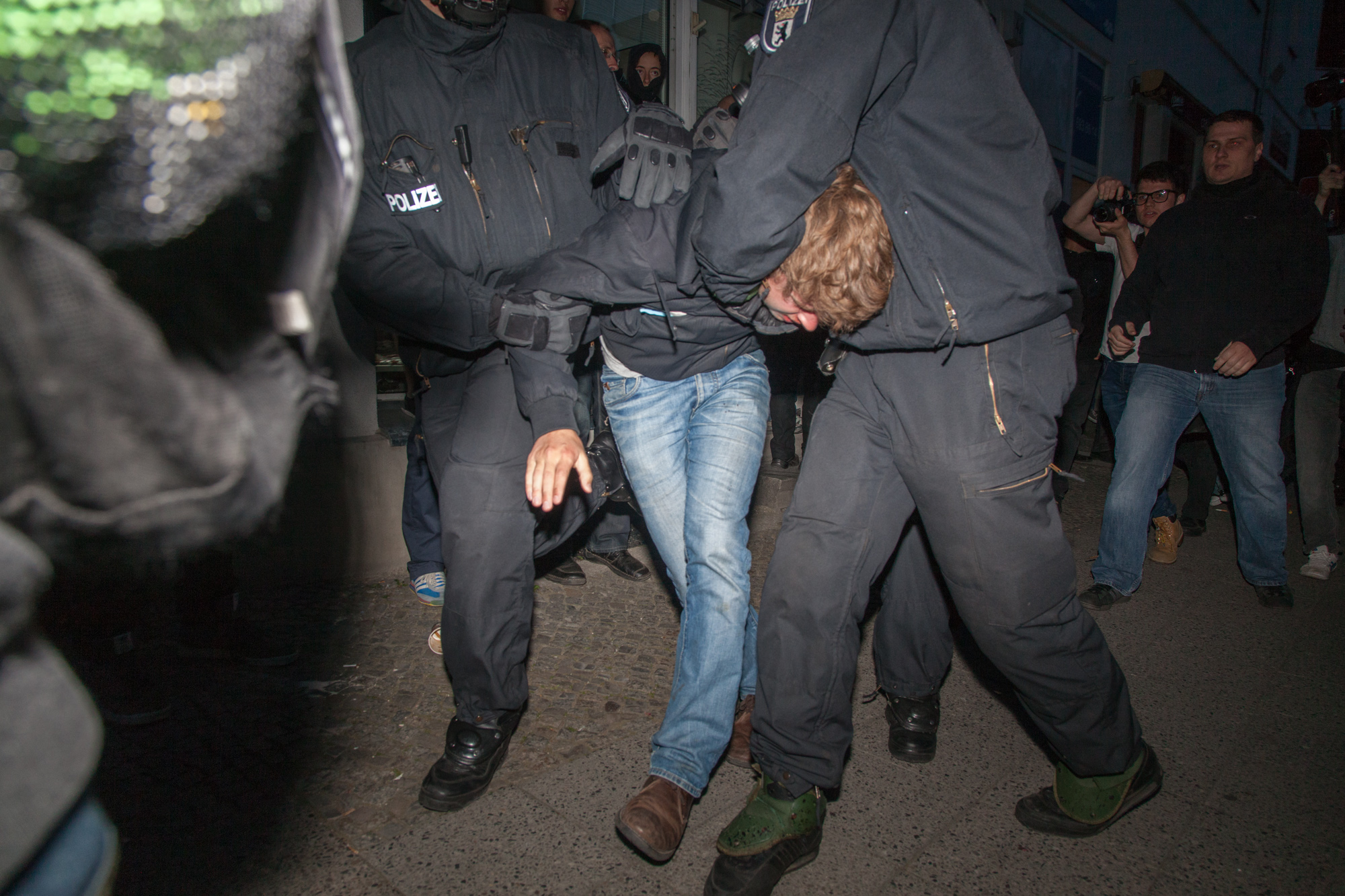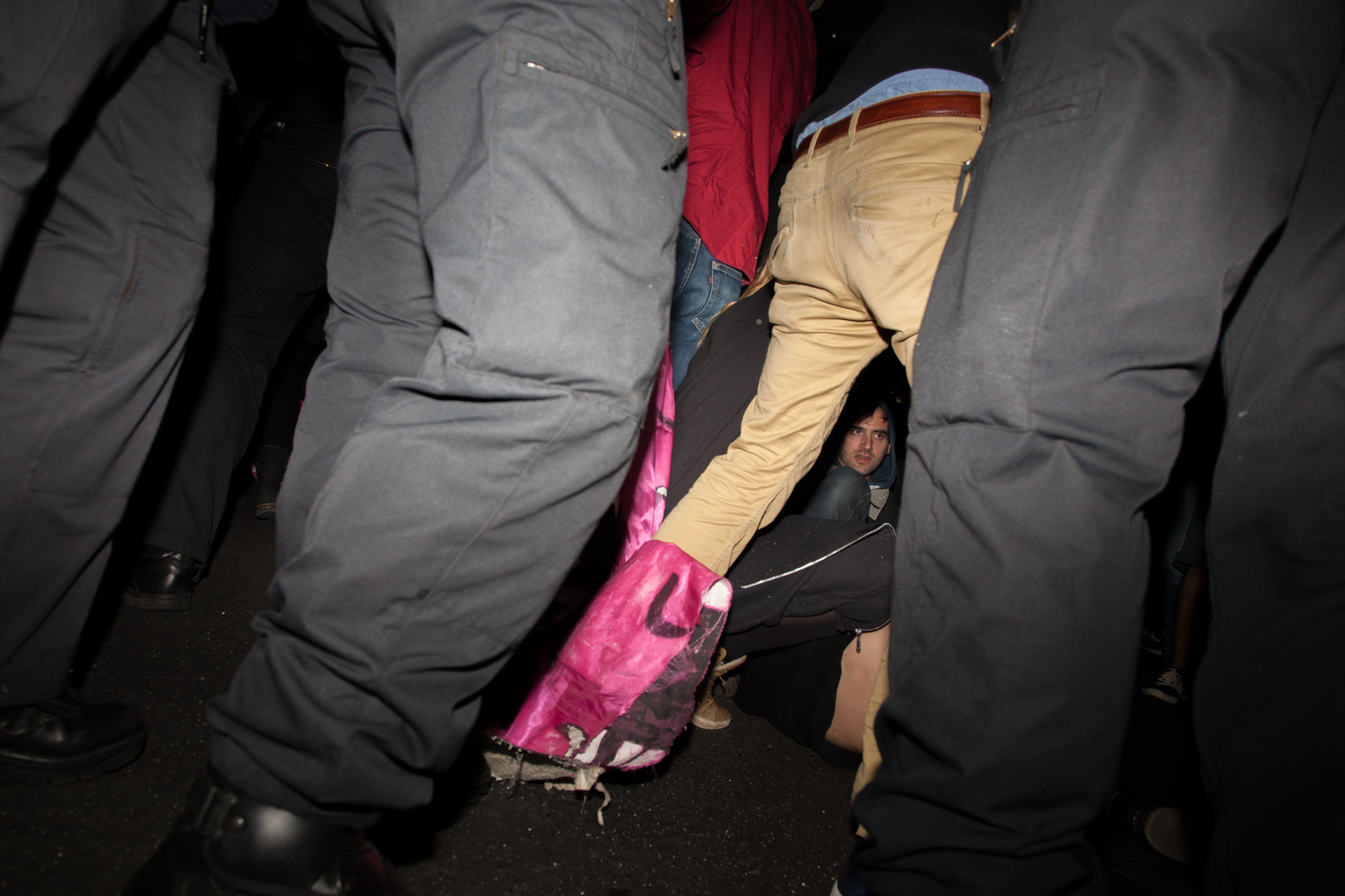 Policemen working in a police car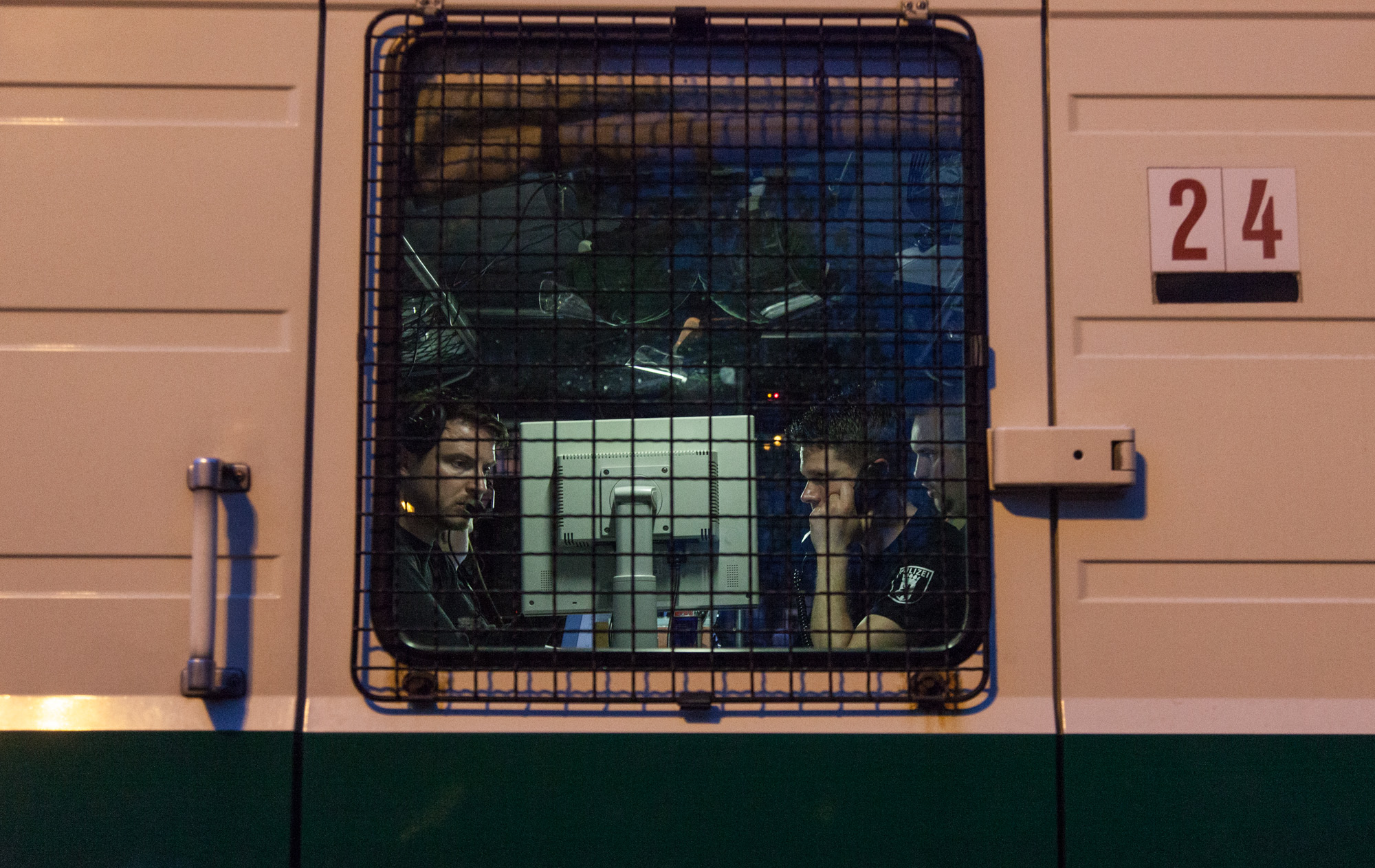 Conflict between demonstrators and police forces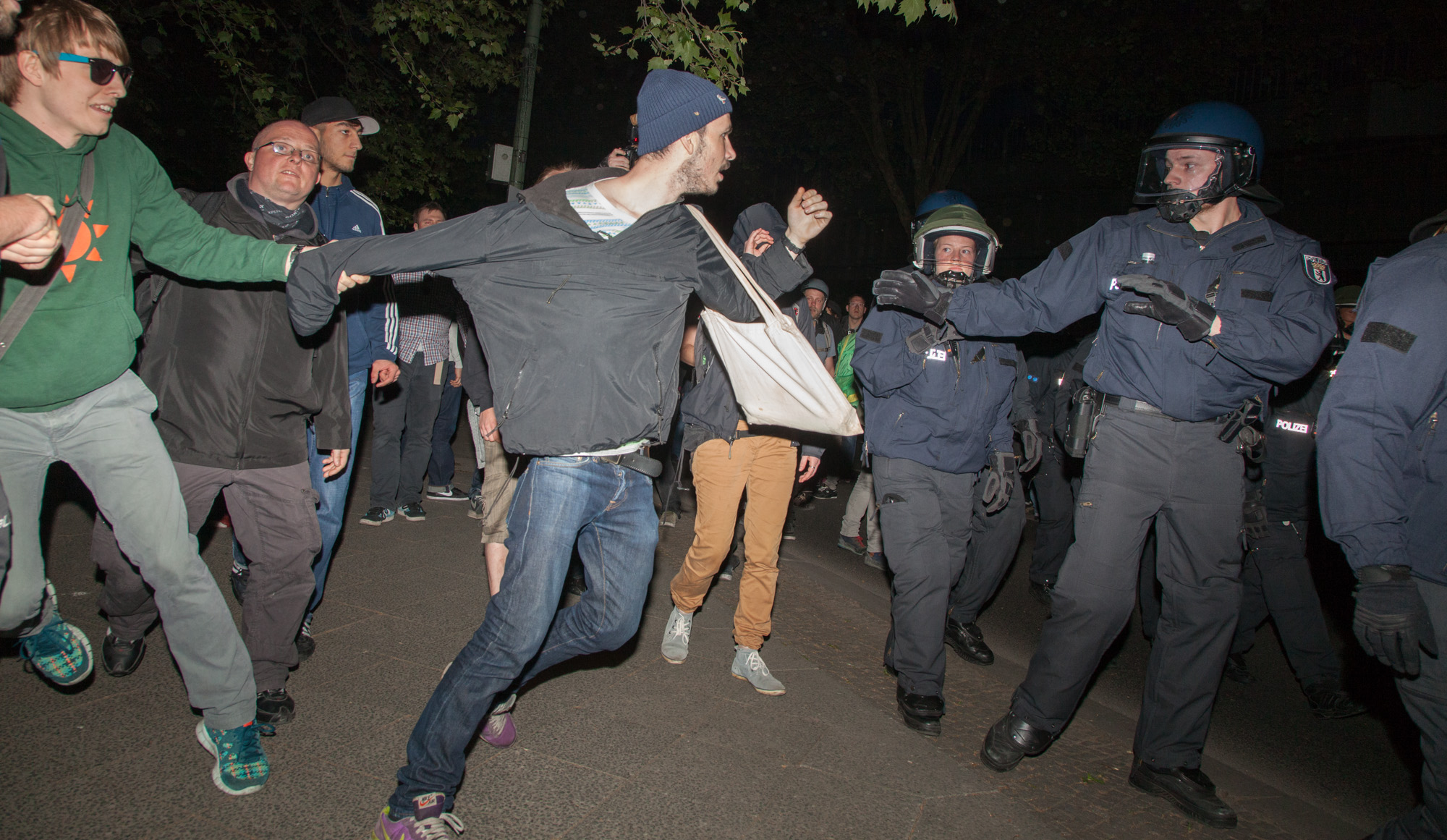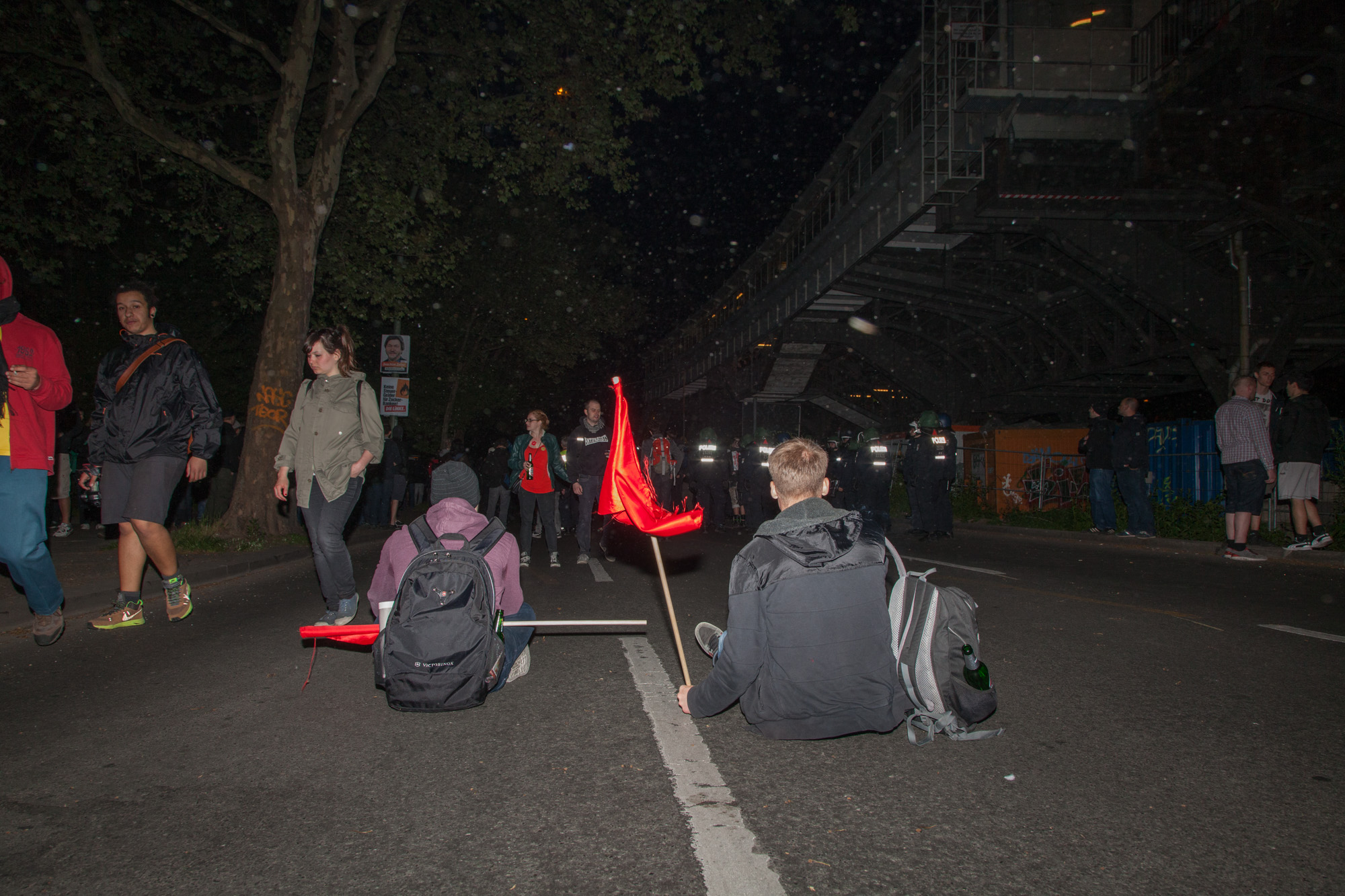 Police forces blocking the street at the end of the demonstration route in front of the SPD headquarters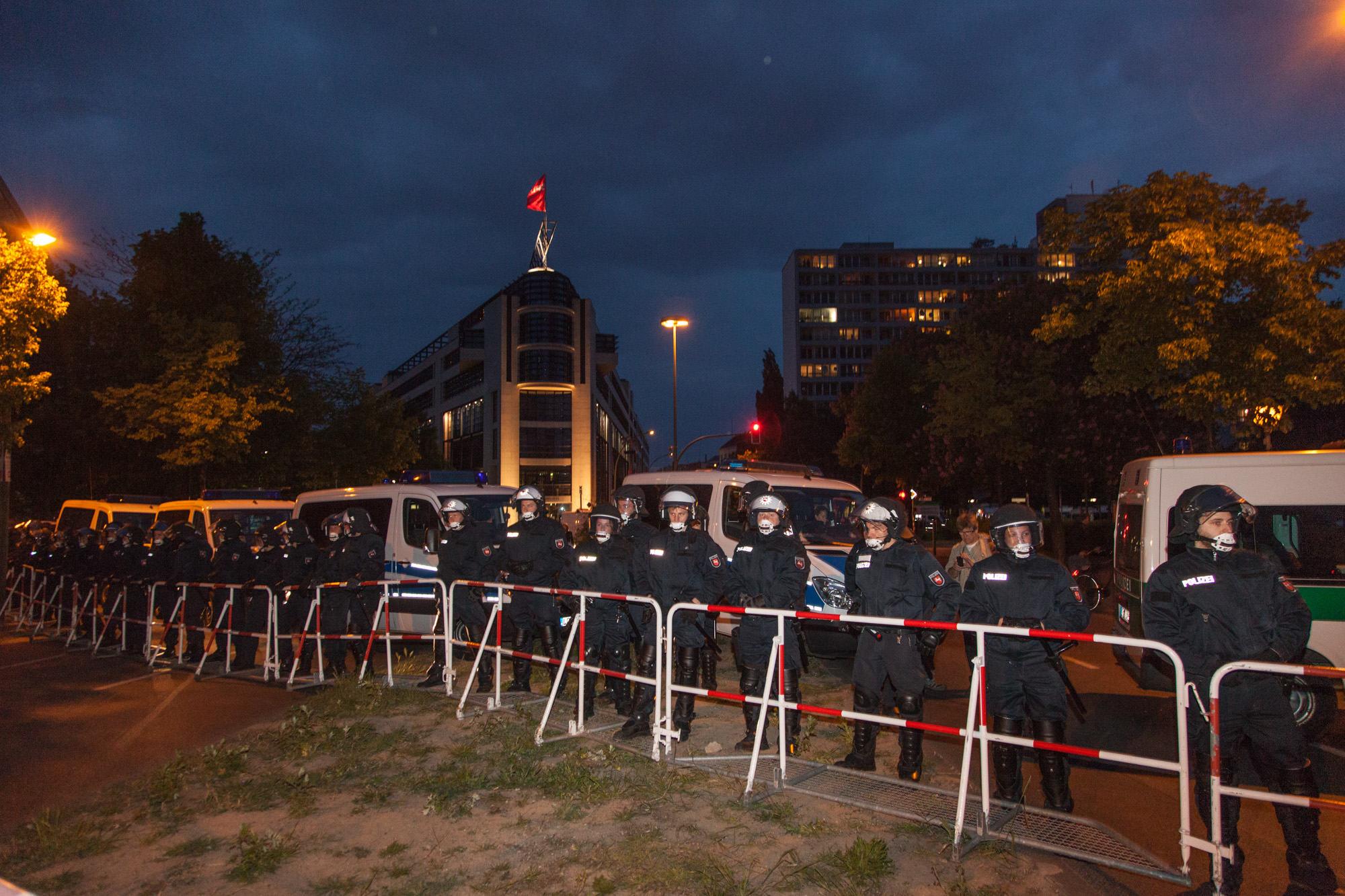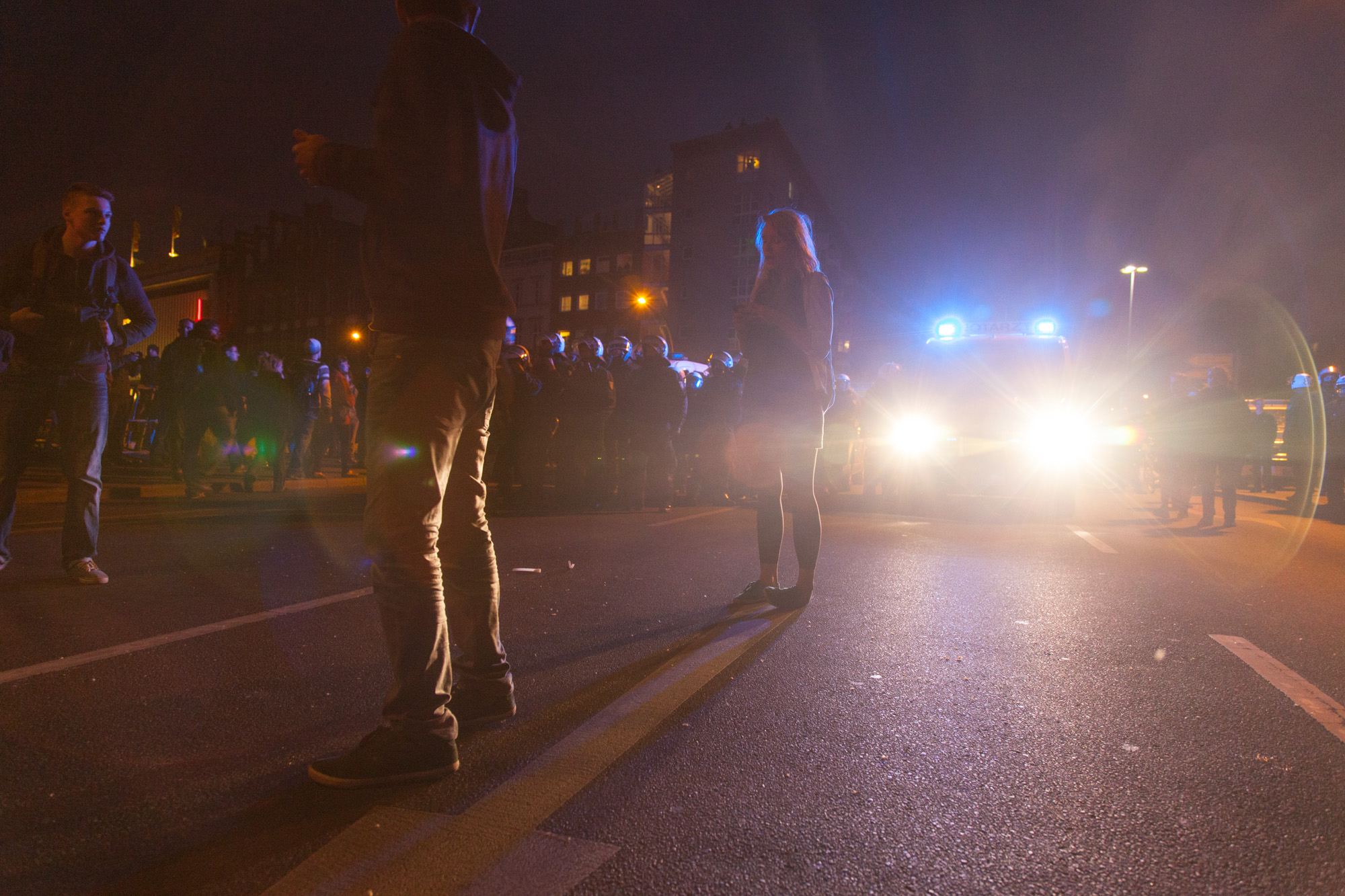 I hope you all had a fantastic labour day celebration!
All the best
Ivo