Now, after promising it for more than a week, I am starting to write about my recent Budapest trip.
Its been a quiet versatile week, which was good in many different ways.
The people I met, the photos I took, the time to relax I had.
The first thing that got my full attention after arriving at the airport were the Metro trains.
They are old, really old, but with a nice style to them. A photographer from Budapest whom I met during the week told me, that the only reason they are still in use is because the company that runs them wants to save money. They are a bit unreliable, and some even burnt down in tunnels, thats why most Budapesters do not really enjoy taking the metro, but for me and my tourist eyes, it was a wonderful sight.
The hostel that I chose to stay in was located at ferenciek tere, which is quiet central. Its close to the river that parts the city, the Danube, and had a metro stop directly in front of the door.
Budapest is especially famous for its wonderful bridges, of which some are even protected by the UNESCO . Very well deserved. I lived within 5 minute walking distance of the Elizabeth Bridge, which is nice but not really my cup of tea regarding its design.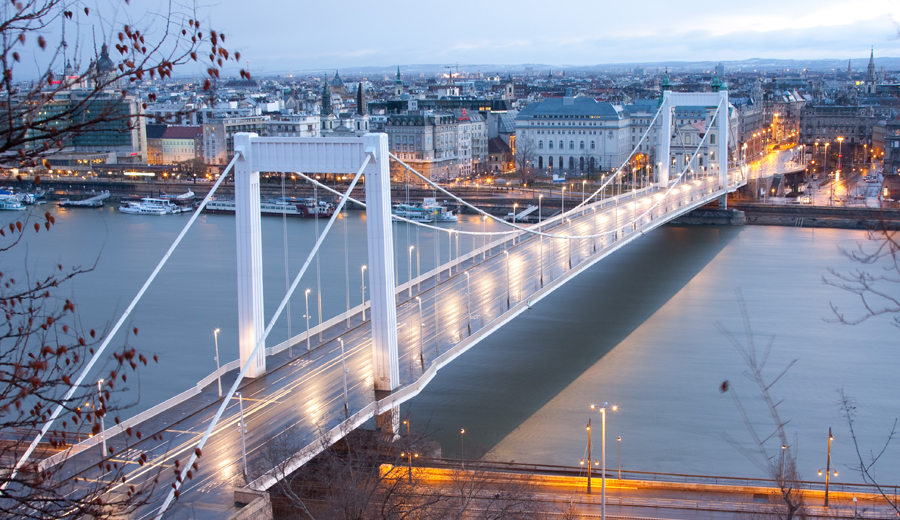 Nevertheless, I used several different perspectives to shoot it, from which I liked a high view from the Gellert Hill best.
From the Elizabeth, the next bridge to the left was the Liberty Bridge which I personally enjoyed most.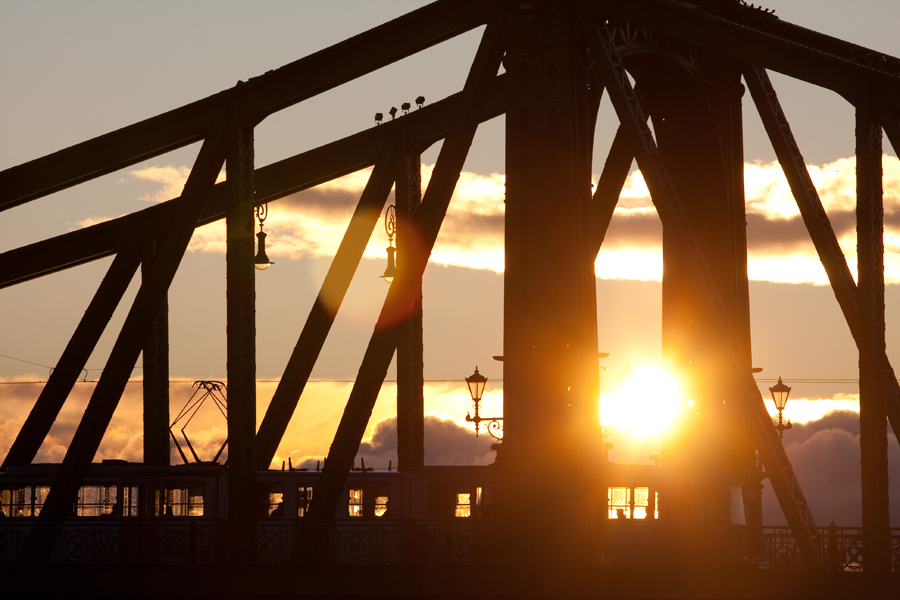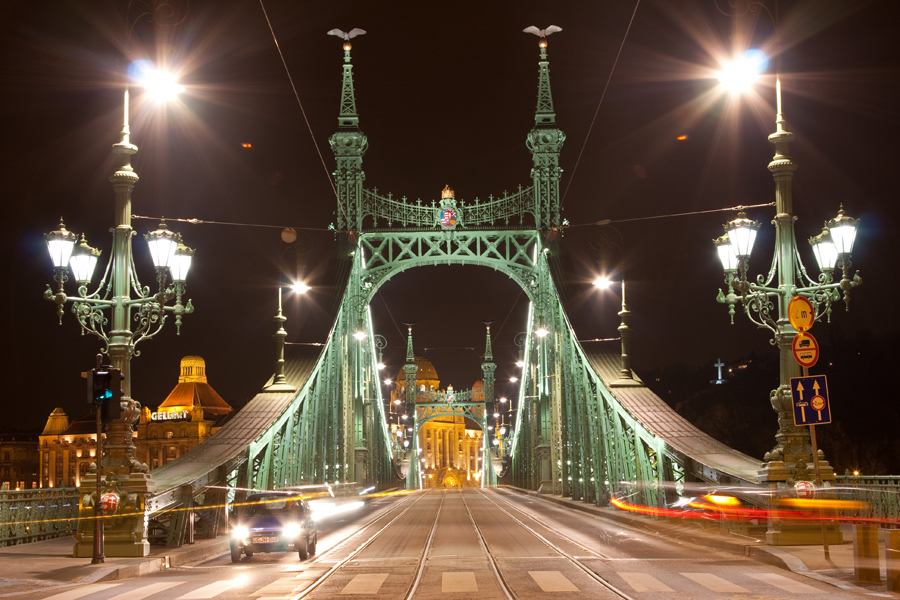 It has a very interesting design, the Tram passes it, and it offers many interesting perspectives. I found that it was very beautiful during the day, but even better at night. The decoration light is not very special but still, its nice to shoot it.
For shooting at night, the most famous bridge of Budapest, the Chain Bridge, is the best. It has different kinds of lighting, some big headlights, and many many small light dots, that look like a light chain that is taut over the bridge.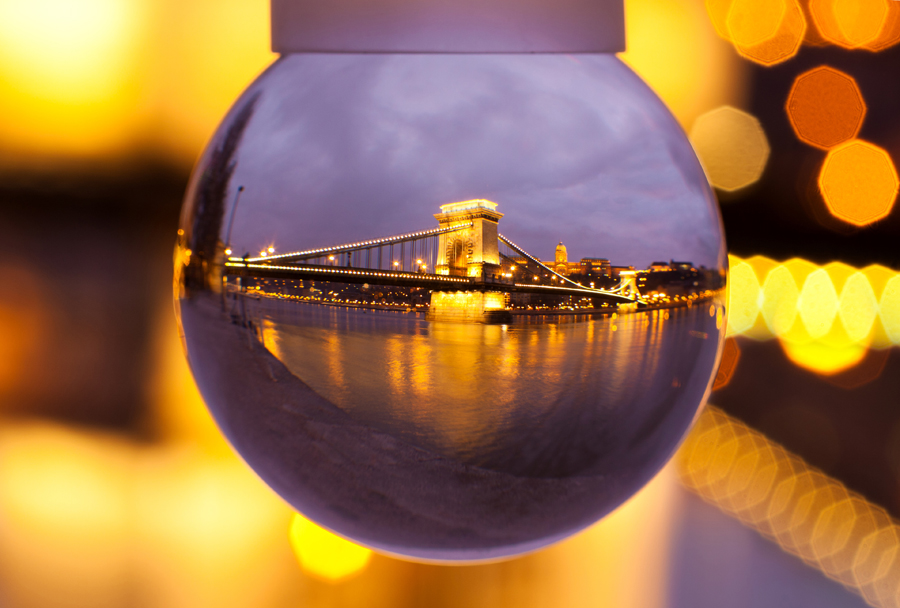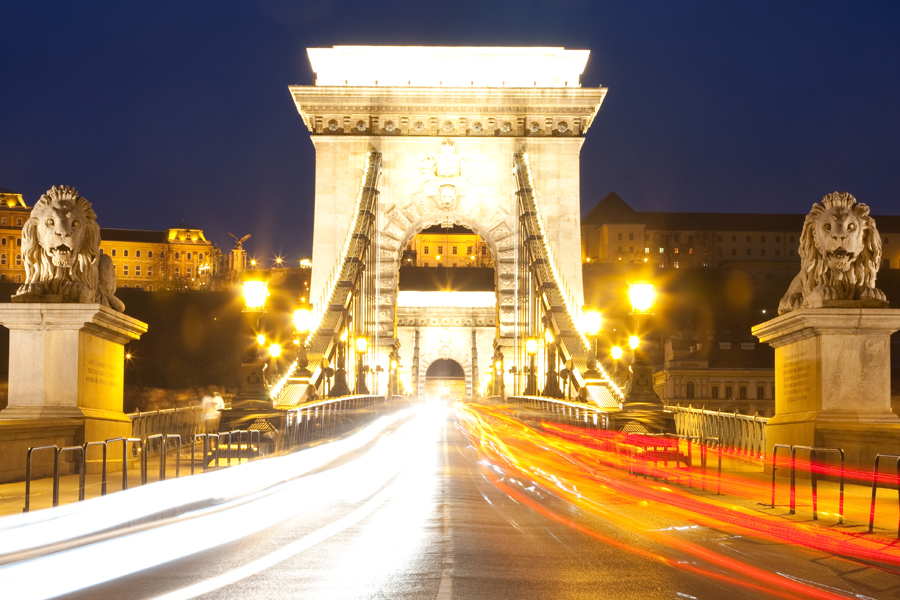 Probably thats a reason for its name.
It makes for wonderful shots, but thats also the reason that about every nice perspective has been shot hundreds of times. So you will need preparation and creativity to really create something new.
Besides the bridges, you can see dozens of interesting old, historical buildings.
My personal favourite spot in Budapest definitely was the Fishermans Bastion, which is located next to the old castle.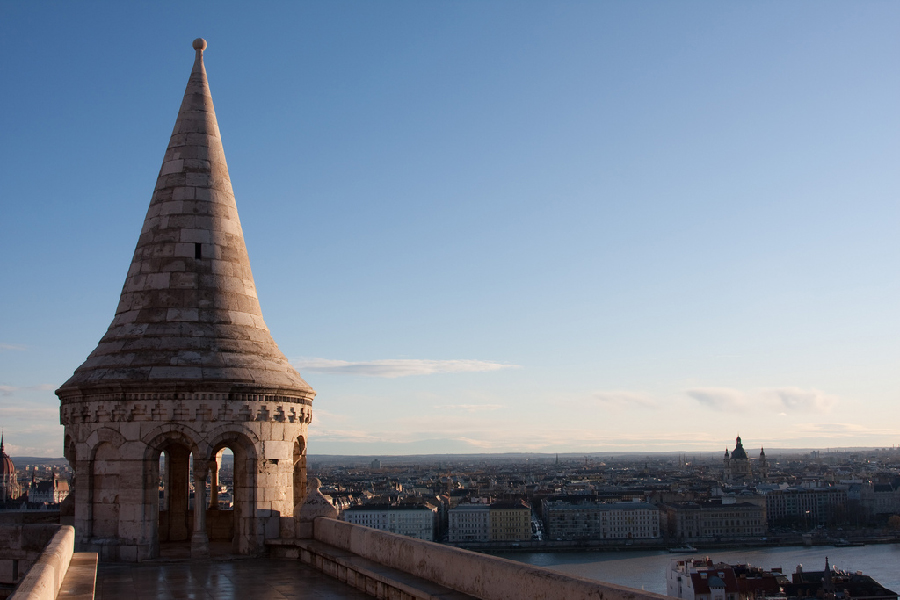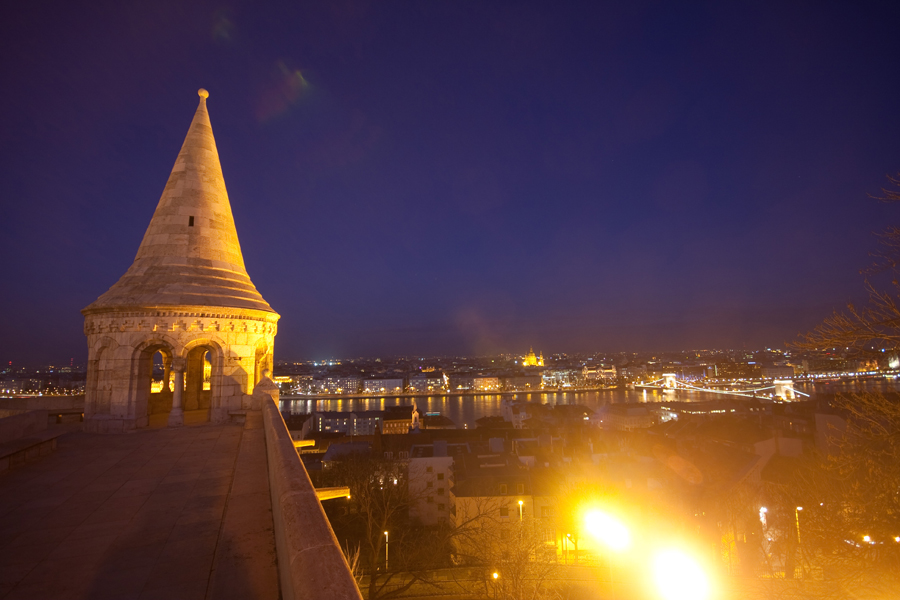 From here you have an amazing view over all the interesting sights, often there are musicians playing, and you can relax and enjoy the incredible place you are in that moment.
If you are there at the right time, its even not too full of tourists.
In my experience most of them are gone before sunset, but nevertheless you are not alone then. Many many photographers meet up there, but shortly after the blue hour alsmost everybody is gone and you are by yourself (at least in winter with minus degrees

)
Thats it for the first part of my travel review.
Keep followin' for the second part that will be published soon!
Yours
Crazy Ivory