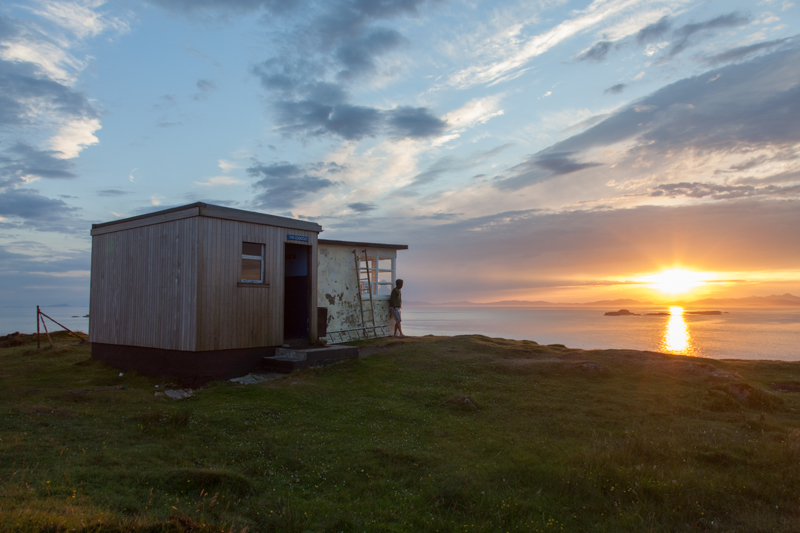 Due to the nature of my four week UK trip, which I already described a few days back, I had more than a few days where things did not go as planned and where, for most of the day, I was not certain where I would sleep at night. These situations tend to give me a thrill, as it's something new to me not to have anything booked or such. My feeling in these situations are mixed, I am excited for what might come up and afraid that I might have to sleep outside and will get eaten alive by Midges (smaller than mosquitoes, more itchy, thousands of them in a swarm, PURE HORROR).
In retrospect I don't regret any decision I made on this trip and am happy how everything played out, even though I had quite a few obstacles to tackle. But enough of these generalities, here is my TOP 3 Most Interesting Sleeping Places On My UK Trip:
3. The Curb
It was the July 08th, the night of Germany against Brazil and my flight to London Southend was supposed to leave Berlin at 9:30PM. Due to heavy storms earlier that day, most of the departures were delayed between 1 and 2 1/2 hours, with my flight fitting in the latter category. This was both positive and negative, with the positive being that I would be able to watch a good bit of the Germany game, which I would otherwise have missed completely. The negative sides however were, that I would not be able to catch a train to London after my arrival, as London Southend is very badly connected to the city, with no trains running at night.
So I arrived in London around 00:30AM, prepared to sleep at the airport. After collecting my luggage and brushing my teeth at the airport toilet, I found myself a cosy spot and unfolded my sleeping bag. Just as I had everything set up, an airport security officer came by to let me know that I could, under no circumstances, stay here, as the airport would close overnight. Well, fuck.
He was nice enough to also give me some options what to do now: "You can try your luck with the Holiday Inn down the street or take a cab to the city, but that will cost you about 120 Pounds".
Both of these options did not sound very tempting, as I could easily imagine the Holiday Inn costing at least 100 Pounds per night as well.
So I wandered around the airport's surrounding area, not exactly sure what I was looking for. I guess I looked out for spots to put up my sleeping bag and get at least a few hours of sleep before catching an early train to the city. It had rained earlier that night, which meant that bushes and grassy areas, pretty much all the places that would protect me from being seen by pedestrians, were not usable. It took me about 30 minutes finally find a decent spot, on the curb, in a dark alley behind a small strip mall. It was dry, it was dark enough to sleep and far enough off to make it very unlikely for any people to stumble upon me in the middle of the night. Nevertheless I decided to hide my huge backpack in a nearby bush, so that I would look like less of an attractive target to people coming across me.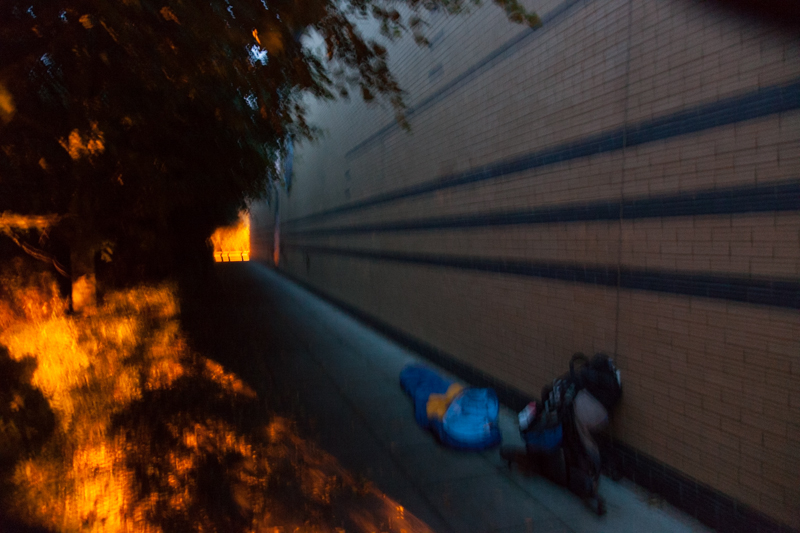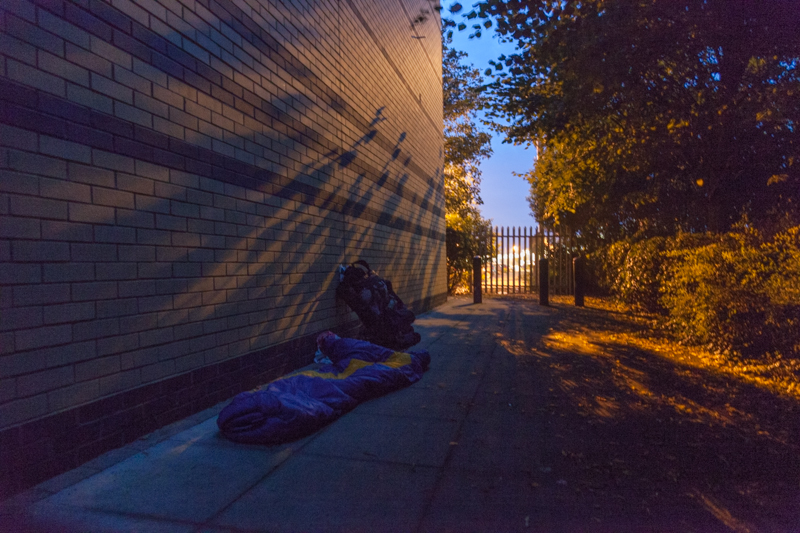 In the end I did not get to sleep very much, partly because I felt terribly unsafe and unprotected and partly because a sleeping bag on the curb, without an isolation mat and with only a pair of shoes as a pillow, did not provide anything even remotely close to a comfy bed. It was still an interesting experience that would be a fitting introduction to the next weeks.
2. The Barn
It was a lucky day. The last night I had spent in Inverness and left my couchsurfing host's house in the early morning to take a bus out of the city, from where I could hitchhike my way to the Isle of Skye on the western coast of Scotland. As always, I had prepared a hitching sign featuring a small town towards the west, about 15 miles away. I had trouble finding a decent hitching spot and had to change my position at least three times as nobody would stop.
Suddenly, after what felt like an hour but was most certainly less, a car stopped. It was one guy, probably 55 years, that offered to take me to the city on my sign. I jumped in and once we got into talking I disclosed to Nick (that was his name), that I was actually looking to get to the Isle of Skye that day. You can probably imagine the look on my face when he told me, that that was exactly where he was headed. Sometimes even a longer waiting time is good for something.
We had a really nice ride, Nick told me stories about living on the island (it's beautiful if you get the weather but most of the time it's very very depressing) and the time flew by. I asked him to drop me off in Broadford, which is the first relatively big town on the Isle of Skye. 
After getting myself a hiking map for the area and some food for the next days, I took the only hiking trail I could find to get my first impressions of the island and hopefully find a so called bothy. According to the Mountain Bothy Association (MBA) bothies are "remote buildings for which the owner has little or no use, yet remain important to walkers and others who make use of the shelter that they provide." I was told by fellow couchsurfers about their experiences staying in of these and it simply sounded stunning. Rating from their stories, I imagined there would be a bothy alongside any hiking trail on Skye and that there should not be a problem finding one.
After one hour of hiking, I was completely soaked by the light rain in combination with heavy gusts of wind and my motivation and confidence started to decrease. I had not seen anything even slightly comparable to a bothy and the weather in combination with my heavy bag made me question my approach. I decided to head downhill to the closest street, hitch a ride to the next town and find some shelter there.
The first car I spotted stopped and the rough but friendly local guy took me in. I told him about my plans to find a bothy and he did not seem convinced that I would make it. He told me that there were a total of 3(!) bothies on all of the island and that I would have to know where they are in order to find them. He also told me that there was one bothy in the area and that he could drop me off at a spot, from where it would take me 1 to 2 hours of hiking. Then he corrected his estimates to 2 to 3 hours, considering the rain and wind. He also warned me that it was possible that the bothy would be locked, in which case I would have to stay outside for the night. Not a good idea.
I asked him, what he would suggest me to do, to which he responded that I should either head back to Broadford and sleep in a hostel, or stay in his barn for the night and head up to the bothy the day after. Of course I had to go with option #2.
This is how I ended up sleeping on a pile of hay, in a barn on Skye. What looks quite improvised turned out to be one of the most comfortable nights on my whole trip. Hay is just perfect for this, as long as its not compressed.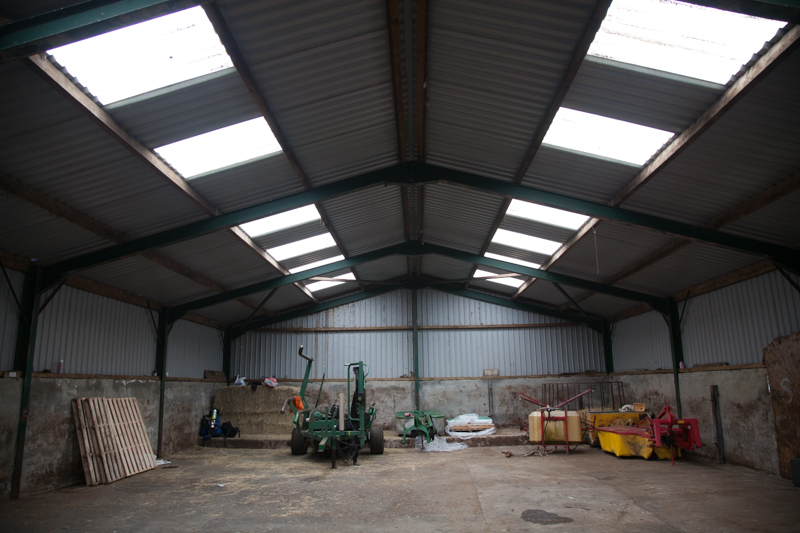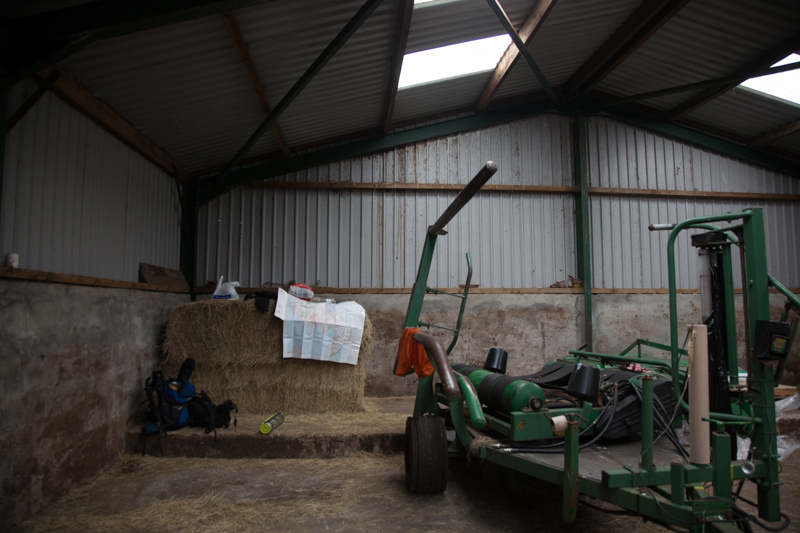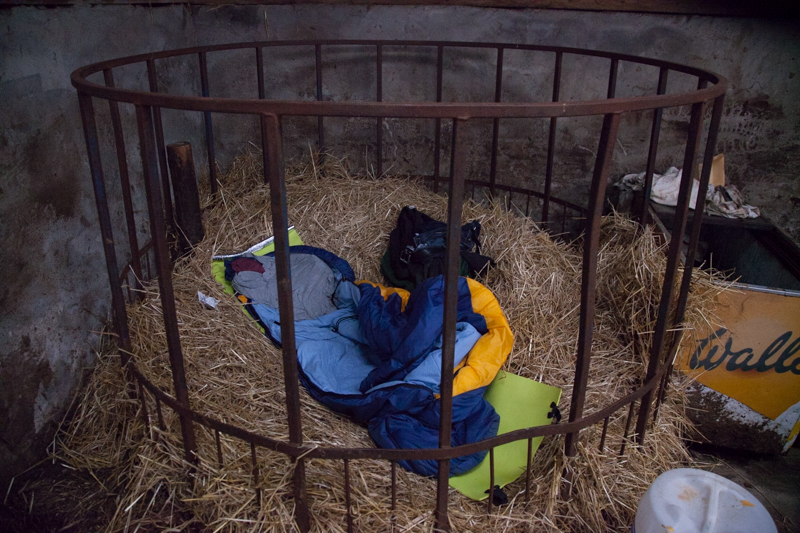 The Lookout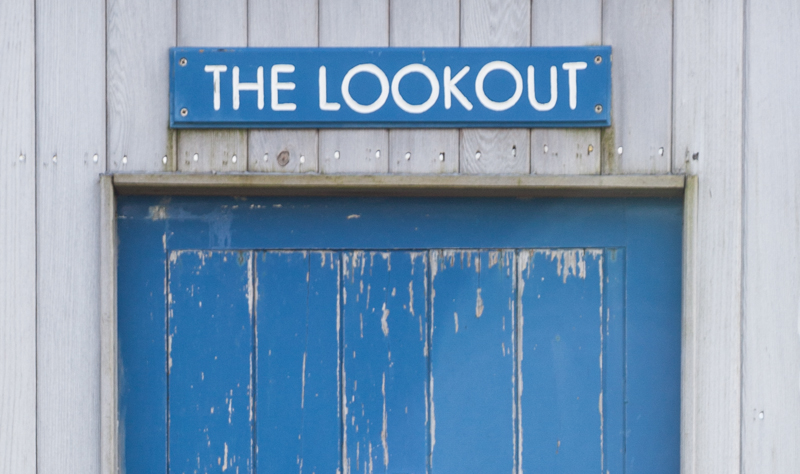 I had dreamed about this place ever since the day I had heard of it for the first time. A former coastguard quarter, situated on a cliff overlooking the sea, on the top northern end of Skye, where anyone could stay for free. Sounds too good to be true, right? But it is indeed true. It's a thing called bothy (I already explained it a little further up in this article, if you want to read about it, check the Mountain Bothy Association Website) and there are lots of them all over the UK.
When I had finally arrived on the Isle of Skye, researched the exact position of the Bothy and made my way up the cliff to this spot, I was not disappointed. This had to be one of the most beautiful places I had ever seen in my life. A small cabin, no water nor electricity, incredibly clean and well maintained, with a little bench in front of it. That's it. No noises, No light, no toilet, no water, no cellphone reception. Just myself and this amazing place.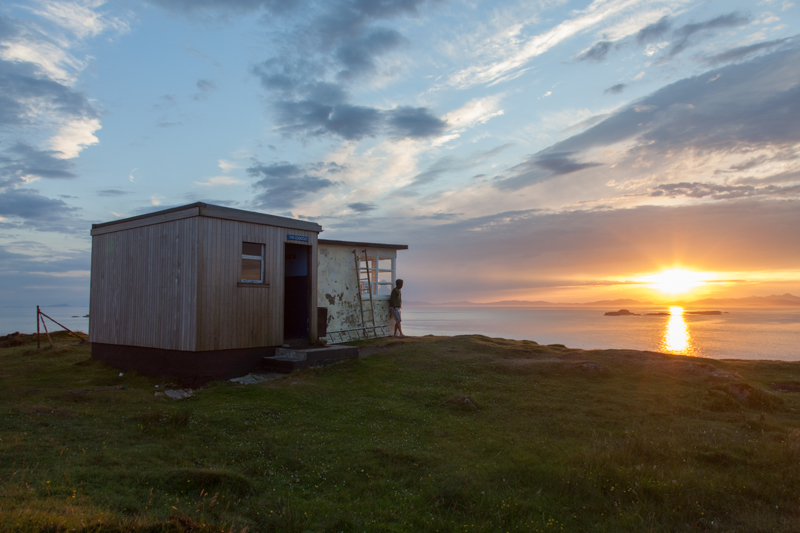 The inside consisted mainly of three small rooms, which were separated by walls and doorframes, but without any doors. The biggest and most beautiful room was the communal room, featuring 180 degree windows, books, binoculars and a bothy logbook, where every visitor could leave their notes and experiences.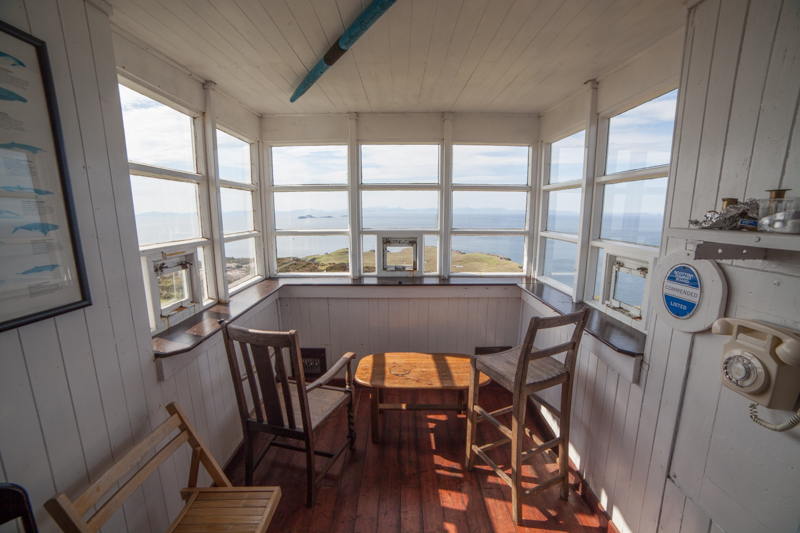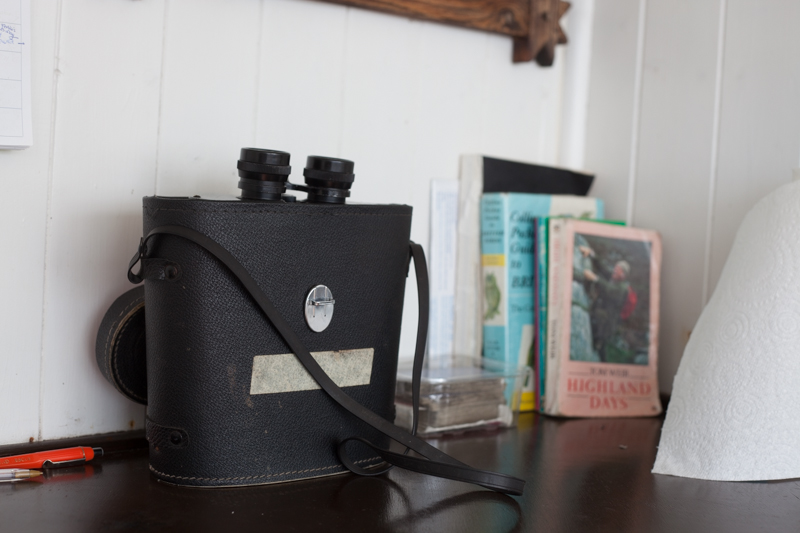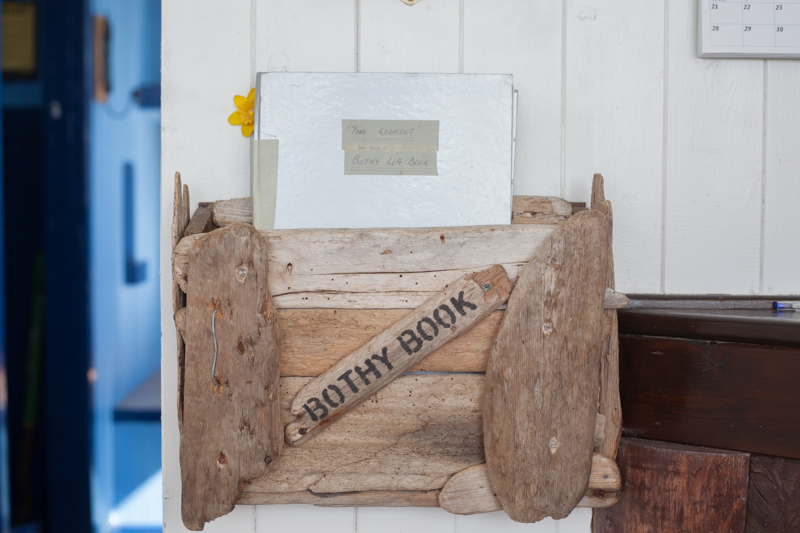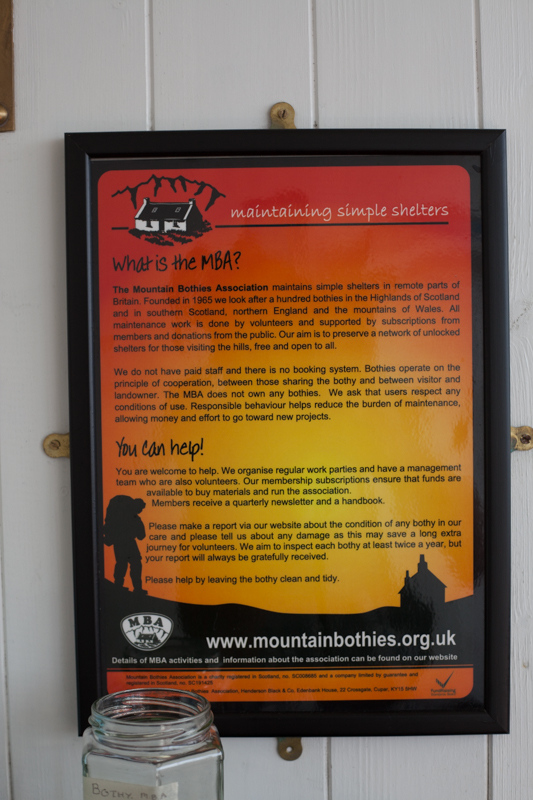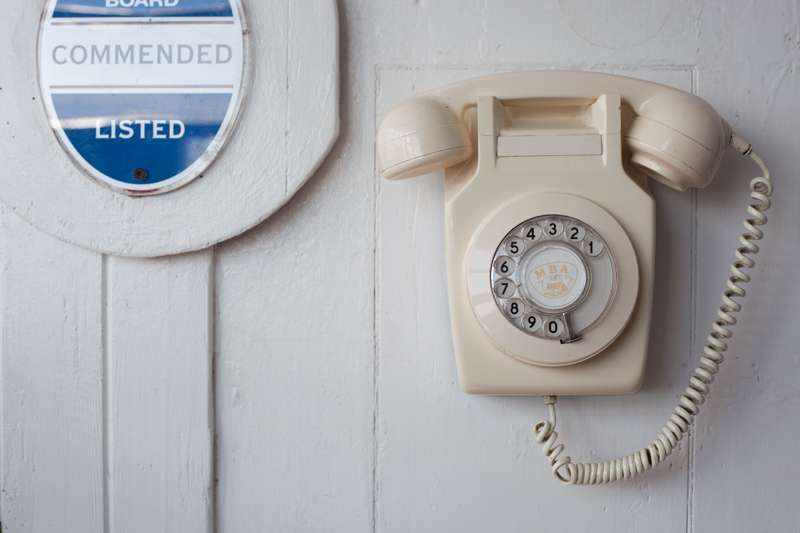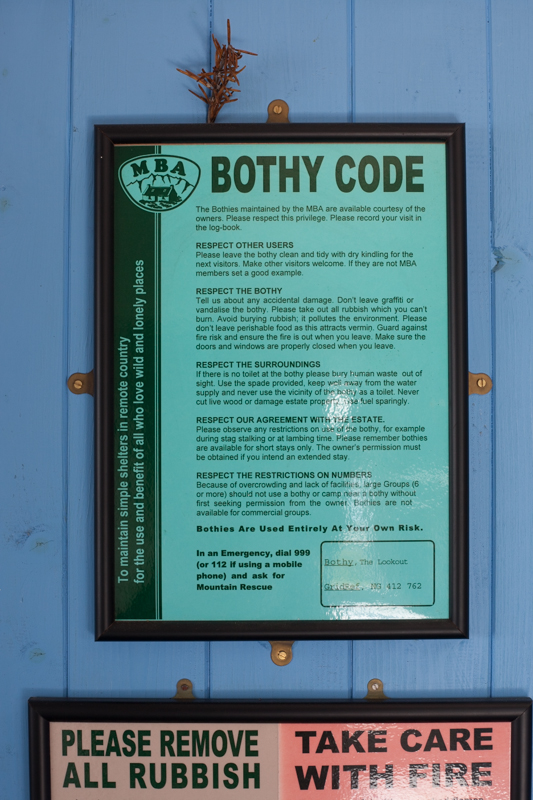 The second room was the "kitchen", which was mainly a small, metal covered table metal plate with a spoon. Cooking here is only possible with your own water and a camping cooker, or, as in my case, a whole lot of creativity.
Cooking rice in "The Lookout" using a metal plate and candles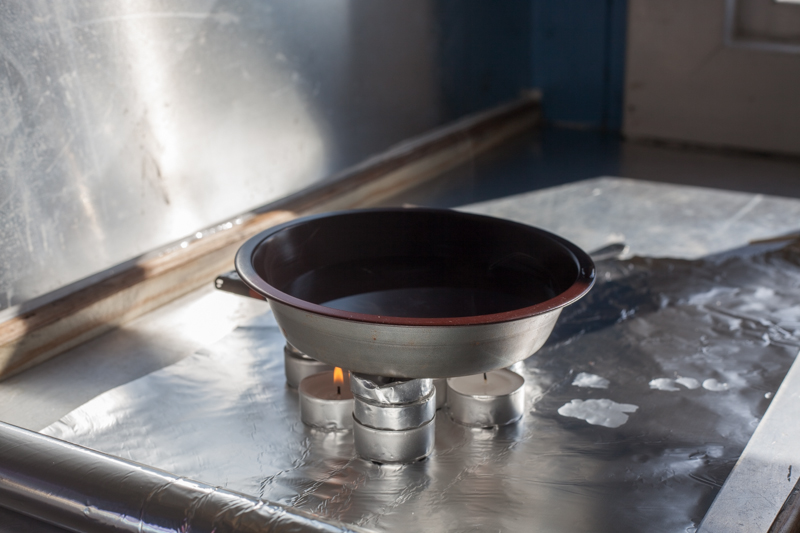 The last room was a bedroom, with two wooden bunks. Not incredibly comfy but protected from wind and weather and good enough for a night.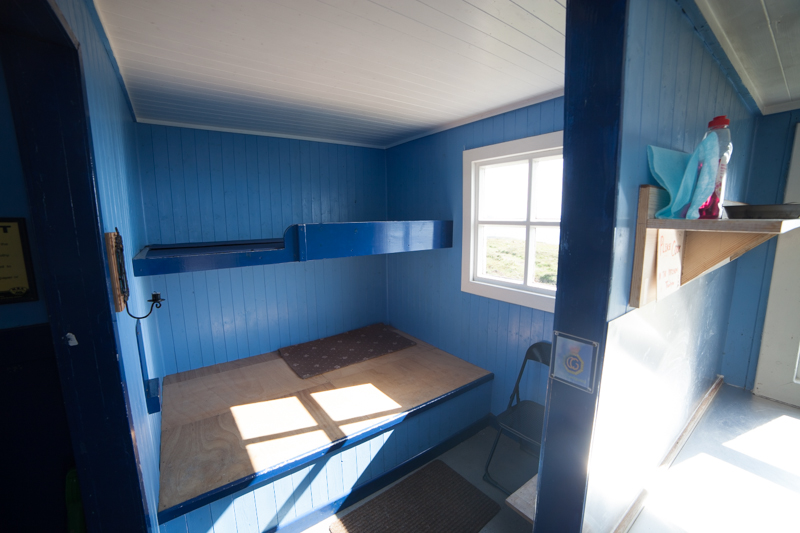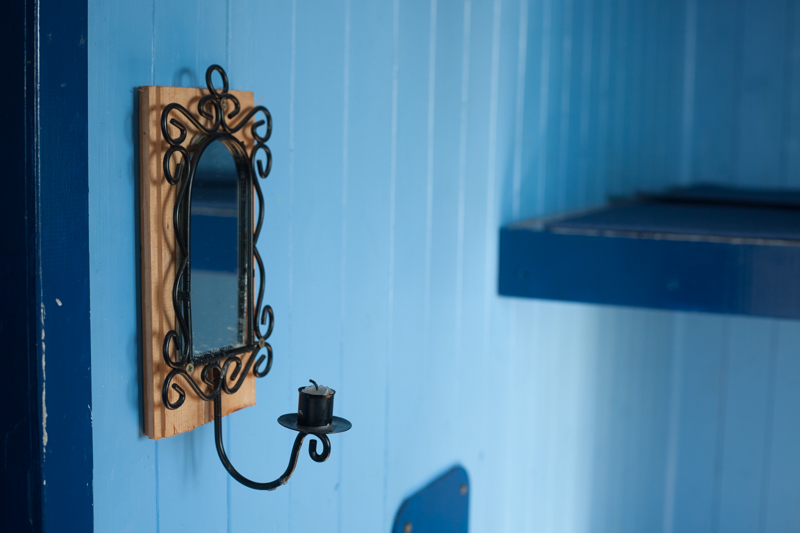 In the end I spent two nights there, got joined by fun and interesting people both times (first night we were 3 in total, second night 8(!) + 1 Shark) and really enjyoed this place to the fullest. It reminded me once again that the best things in life are free.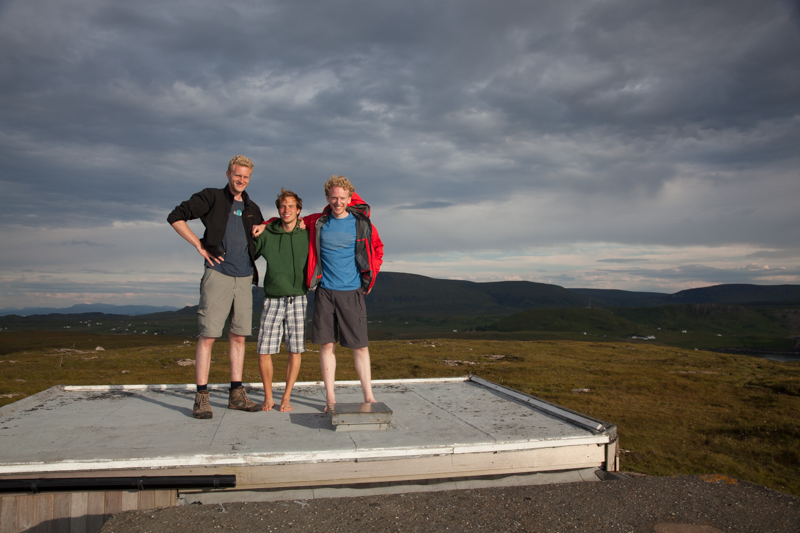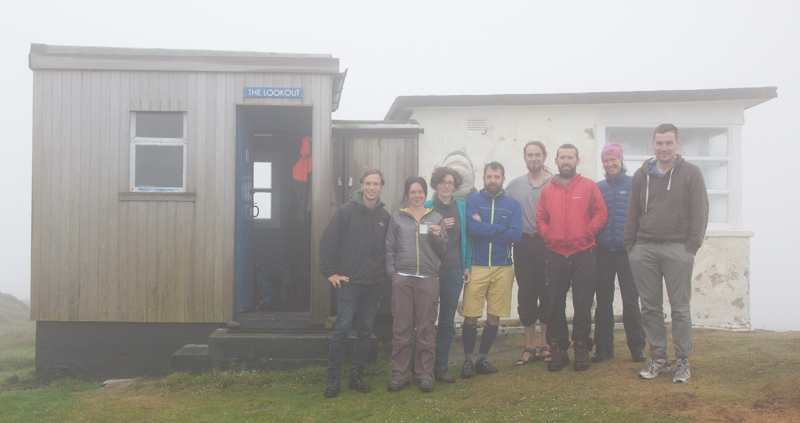 Great Adventures!
All the best
Crazy Ivory