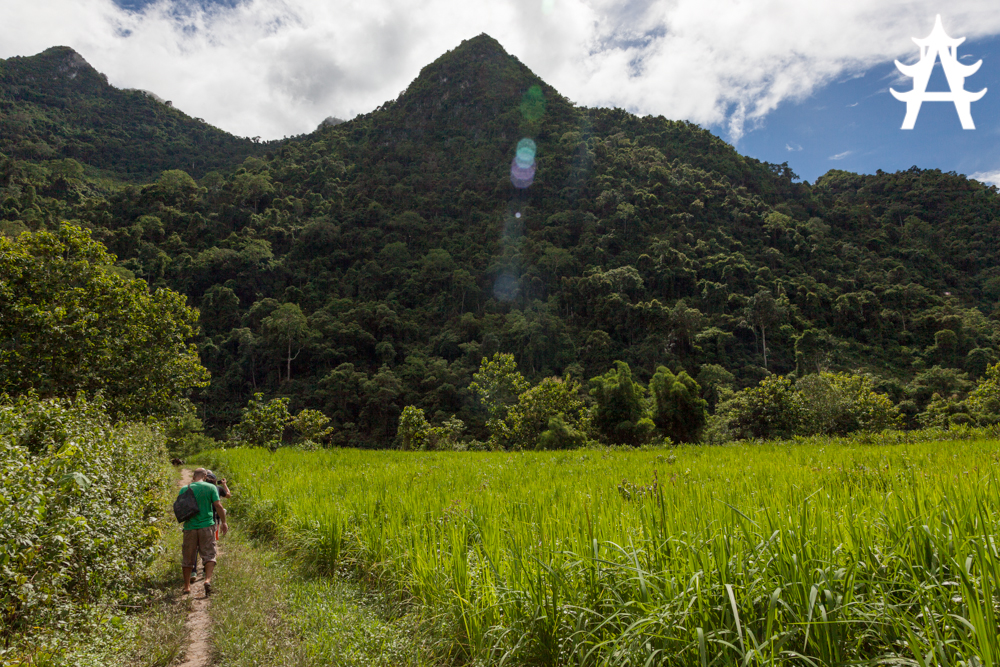 After spending a couple days in Luang Prabang I eventually got sick of the permanent, medium strong rain there. Of course I have to calculate this in if I decide to come to South East Asia in the rainy season but still, it starts to get annoying after a few consecutive days. And rainy season does not necessarily mean that it rains permanently. Often times its simply an hour or two of really strong monsune rain on a otherwise quite sunny and enjoyable day.
Yesterday night I decided to head further north today, to a cute little town called Nong Khiaw. Now, the forecast had predicted pretty much the same weather as for Luang Prabang: continuous rain and storm. However, if I need to get adjusted to permanent rain, I can as well do that in a nicer place than Luang Prabang.
I booked the minibus ride through my guesthouse and paid 70.000 Kip (€ 7) on that, which I considered rather "expensive" for a three hour ride. At least they would pick me up at the guesthouse which saved me from running through the rain while carrying my huge backpack trying to find a tuk tuk driver that would not rip me off.
The tour was picturesque and rather bumpy, the streets in Laos are in very very bad condition. After arriving I started looking for a place to stay and since there is such a high number of guesthouses it was easy to find a good and cheap deal.
Walking from the bus station to the part of the city where all the guesthouses are located is quite a walk but you easily forget about it as you are in this beautiful small town surrounded by nothing but the Mekhong river and amazing mountains.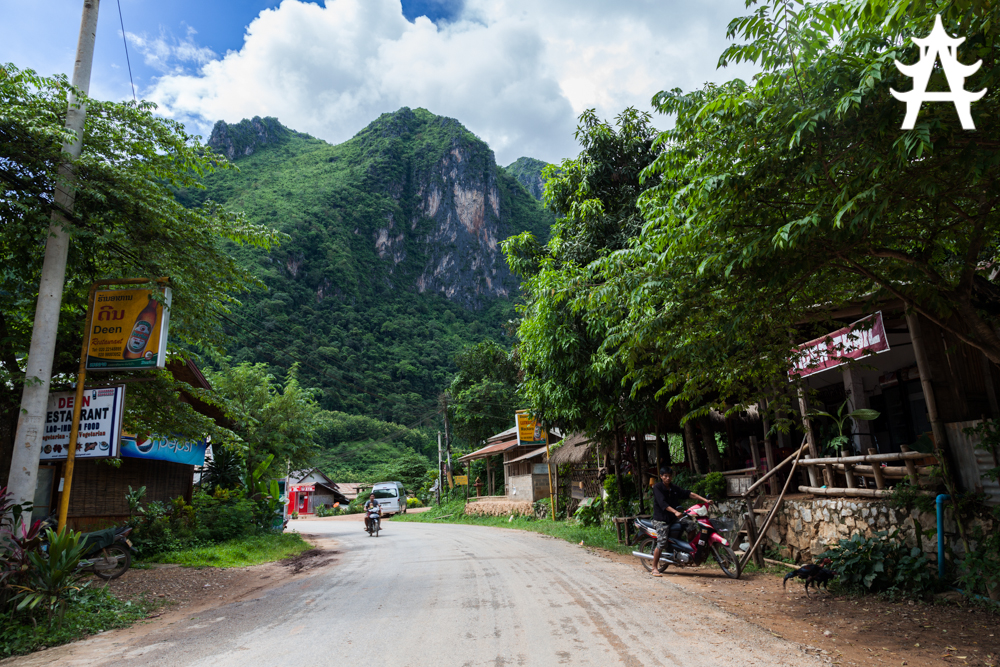 After checking in and cooling down I went out to explore some of the surrounding area and met a few nice people on the way. We all decided to go together and headed out of the city, to the Patok Cave which is situated nearby. The way there was more than beautiful as well and we took a little detour that helped us getting even nicer views of the mountaintops.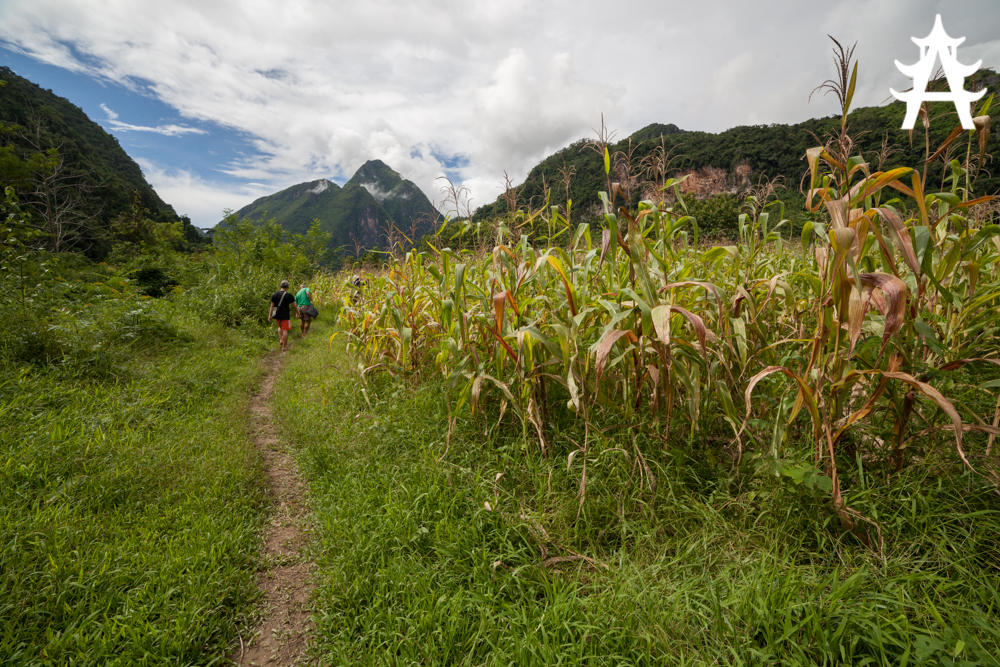 Finding the way to the cave was easy and after paying 5.000 Kip per person as an admission fee (€ 0,50) we had to wade through the river to get to the cave entrance. We were "watched after" by six local kids who stayed at our side during the whole time.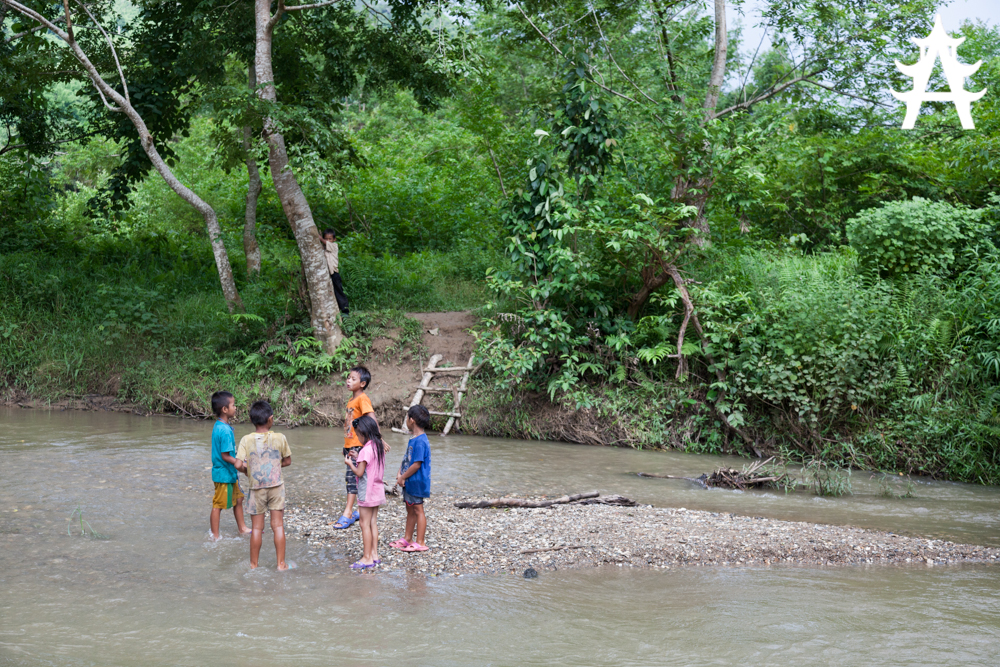 The cave itself was not too spectacular, especially after having visited the Lod Cave in Thailand. Nevertheless it was a nice visit, as the kids served as wonderful and surprisingly patient subjects.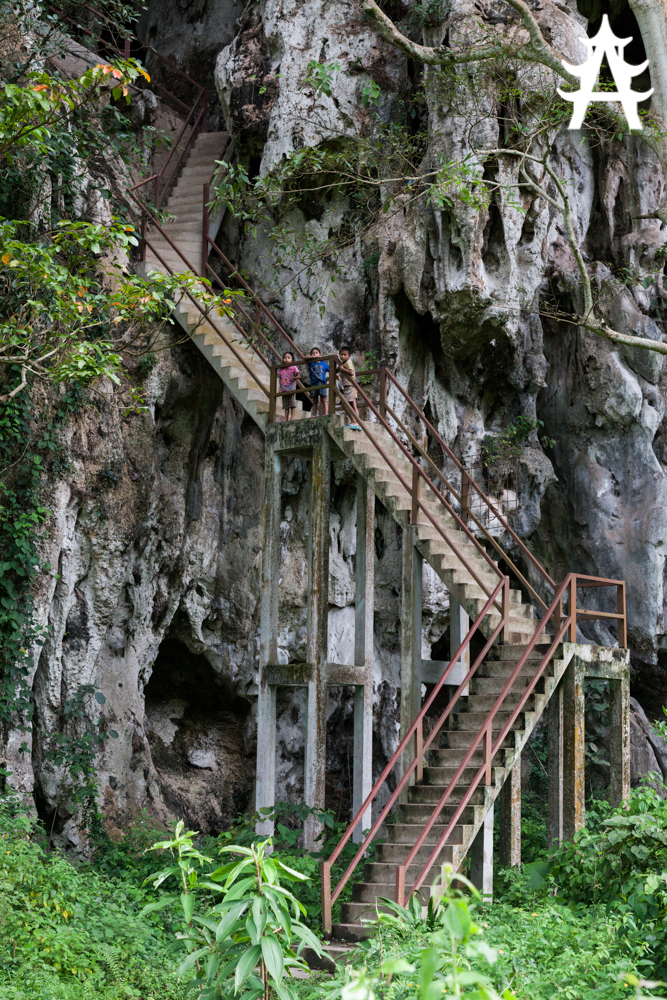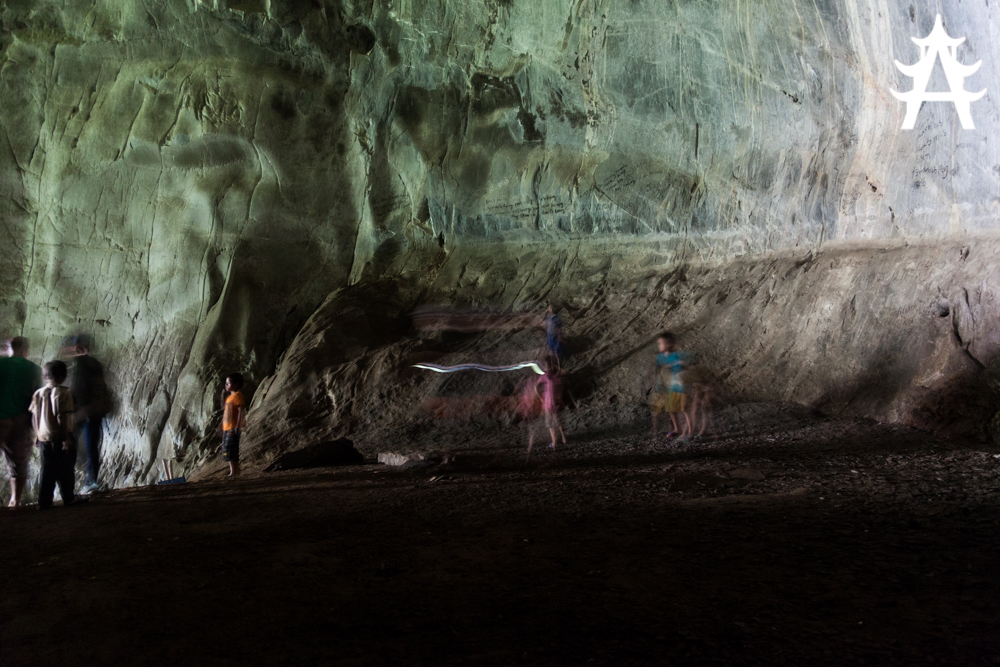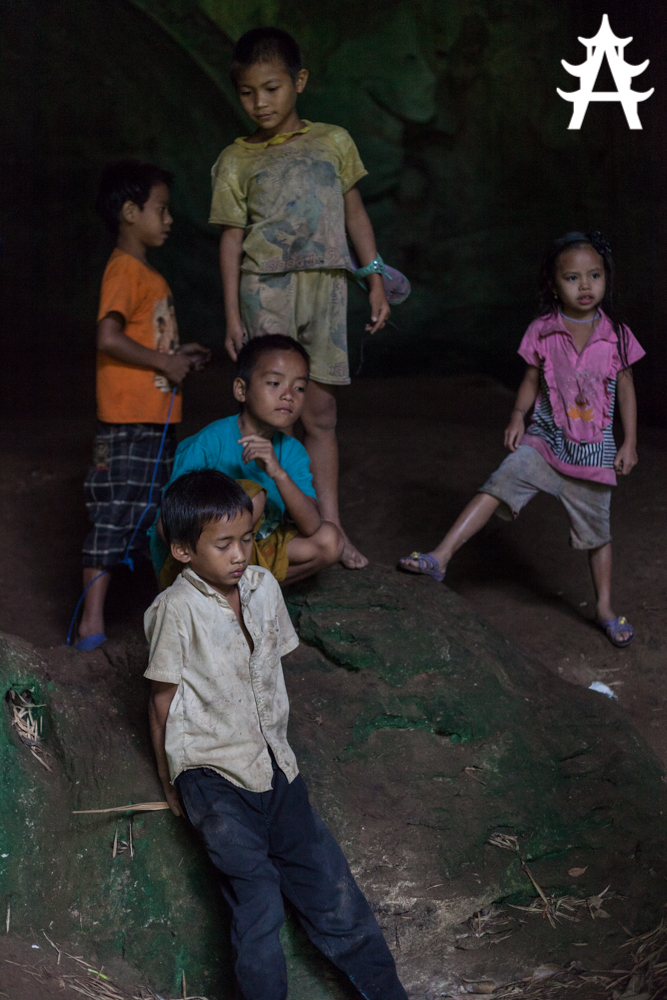 Altogether this place really got me, probably also because it was here that I got to see blue sky for the first time in days. I am sure I am going to stay for a couple of days and will try to explore the surrounding areas. The peek I got today was really promising already.
Yours
Crazy Ivory
Follow my photos, travel route and stories on the Asia Adventure Page.