As I have survived my third day in Hanoi, the city with the most insane traffic I have ever seen, I feel eglible to share a couple of tips that will help first time visitors while exploring the city. You might wonder why I feel that its necessery to share these tips, well, the reason is that this place can be overwhelming as hell. Coming from Berlin and having spend a number of days in Bangkok, I would call myself experienced with intense traffic. However, this place is out of the world. If you are not used to it, or generally afraid of getting hit by a motorbike you will have a very bad time if you don't know how to act. These tips are meant to be a help for the first days, so that you are able to get most out of your time in Hanoi.
1. Forget everthing you believed to know about traffic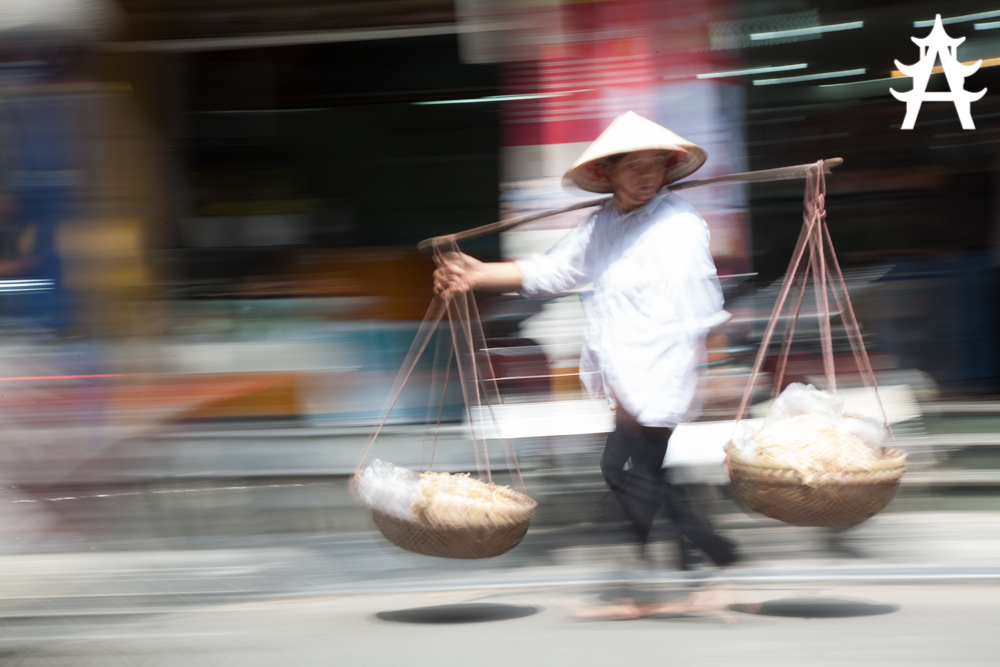 This is the first very important step when adjusting to this place. Traffic regulations are pretty much non-existent here, so you can just as well forget them completely. If you try to make sense of this buzz by thinking of traffic back home, you will most likely be .disappointed. Don't expect anyone to act according to any rules or it might get dangerous. Expect everything at all times and do not only look left and right when you are planning to cross a street but also behind and in front of you. Bikes are small and can appear out of nothing even from the smallest alleys.
Don't wait for a gap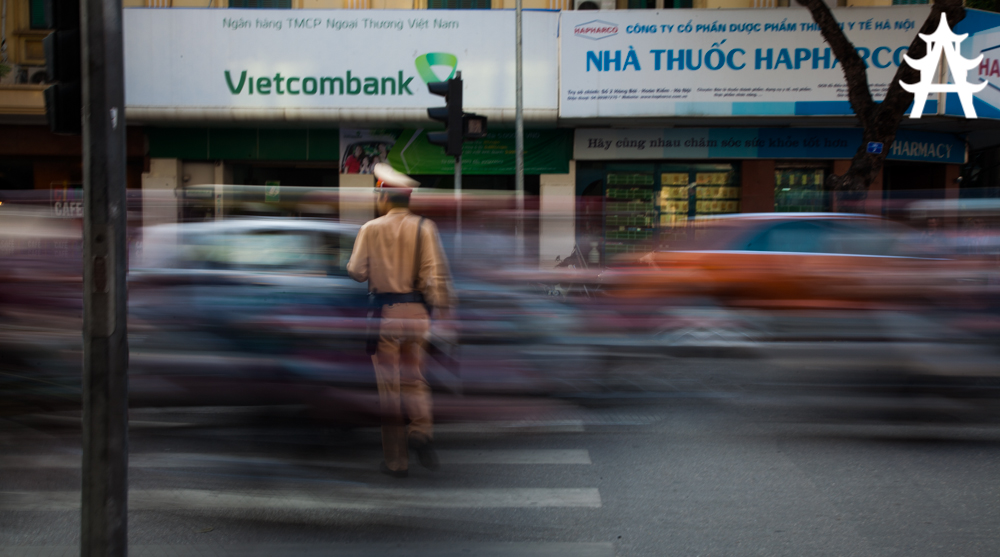 I have witnessed freshly arrived tourists standing on the side of the street waiting for a gap in the dense traffic that would allow them to get to the other side of the road. They might still stand there waiting. 
Traffic lights are widely ignored and therefore the density of the traffic is very consistent most of the time. Waiting won't help. You just have to make a decision and walk
When you go, go with confidence
You have certainly heard people telling you how confidence is key when being confronted with straying dogs, right? Crossing the streets in Hanoi shares the same basic principles. If you step on the street being scared of what may happen, it won't help but hurt you. When you cross a street, you have to have 100% confidence. The oncoming masses of motorbikes are frightening but you simply have to make a confident step and they will magically find their way around you. The drivers here are used to all kinds of unforeseen obstacles and react quickly, so just try to remain calm and walk in a steady pace so that they can figure out how to circuit you.
However do not act stupid. According to Wikipedia, there are about 30 road fatalities every single day. Be careful but not scared.
Here is a video of me crossing one of the broad streets today. And I am still alive =)
Enjoy Hanoi!
Yours
Crazy Ivory
Follow my photos, travel route and stories on the Asia Adventure Page.