The Final Shot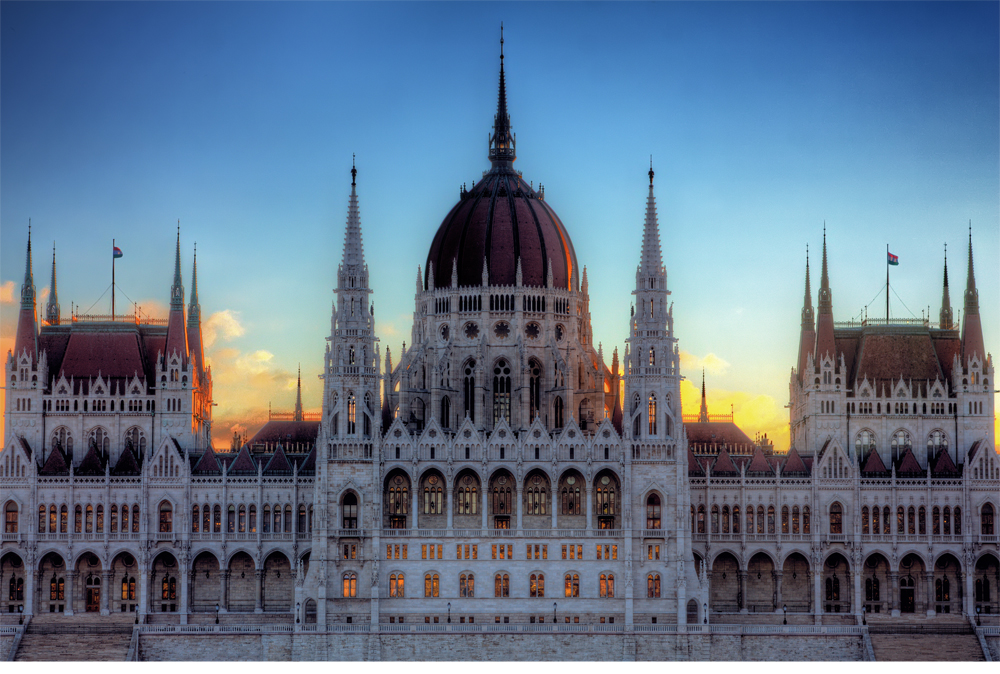 The Process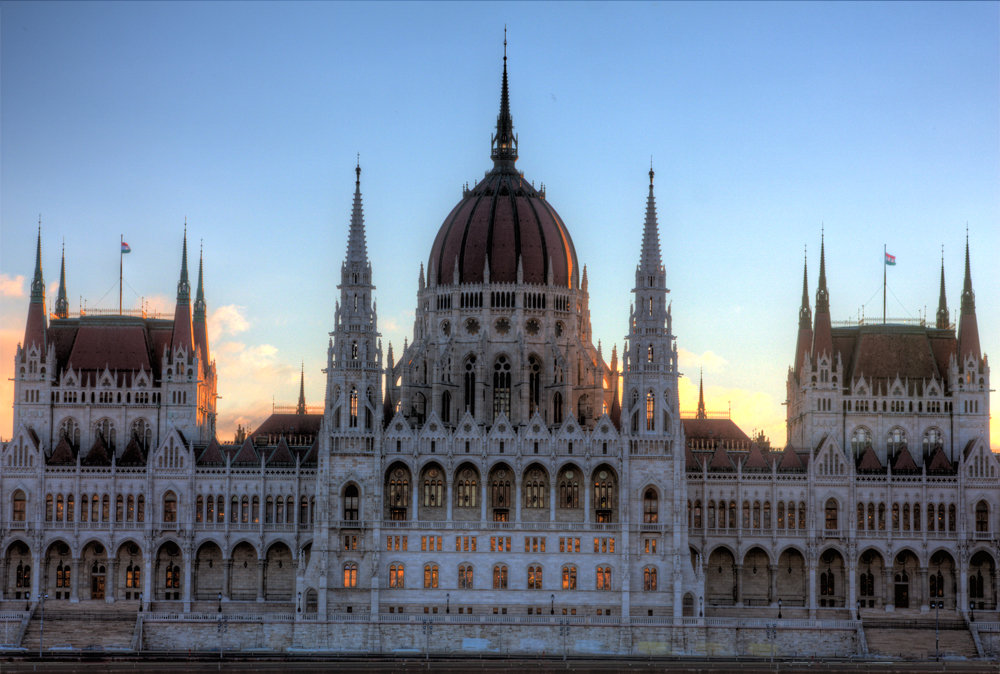 This is the unprocessed HDR made of 15 exposures.
Hover over the image to see the BEFORE version (only one exposure from 15)
___________________________________________________________________
Welcome to this Before and After.
Further up you can see the final image, as well as the unprocessed HDR and one of the 15 exposures that I created the HDR from.
Processing
I will now try to explain the steps that I took to create this shot.
It all started with shooting the RAW images. I took 5 x 3 exposures using the AEB mode in my Canon EOS 40D.
I began with an extreme underexposed Bracket for the details in the sky and went up to an extreme overexposed series for the details in the architecture.
As soon as I had the shots on my PC I rendered a HDR from the 15 shots(you can see the result of the HDR rendering further up).
Then the real processing part began.
I began with correcting small flaws that resulted from the HDR processing such as ghosting images in the flags, sensor dust specs in the sky etc.
I then copied the whole image to a new layer, used the high pass filter at a pretty low level (I dont remember the exact setting) and set the blending mode to soft light. This enhances the local contrast and the sharpness of the image. Since this also increased the noise in the sky, I masked the sky out to let the effect be only visible in the building.
Now I wanted to enhance the colors and the brightness so I used several curves with masks. I first used a S curve to increase the contrast on the whole image and then worked on smaller areas. I darkened the sky and enhanced the already existing vignette and brightened the architecture a bit to let it stand out more.
I also created one curve to darken the yellow sky in the right half of the image. I did not want it to be overexposed and blown out, so I corrected this.
After I was happy with the brightness level, I corrected the colors slightly. I warmed up the orange, darkened the blue in the sky a bit and tried to not get too artificial.
To finish the processing, I cloned out all the cars, street lamps and CCTV cameras on the lower end of the frame, so that I would not need to crop it out. It was a lot of stuff to clone, but since the structure was relatively easy, it did not take too long.
In the end I made sure that the frame is symmetric and that all the important edges are straight.
Thats it!
I hope you enjoyed this short tutorial on my processing workflow.
Here you can find my other Before and Afters
Yours
Crazy Ivory