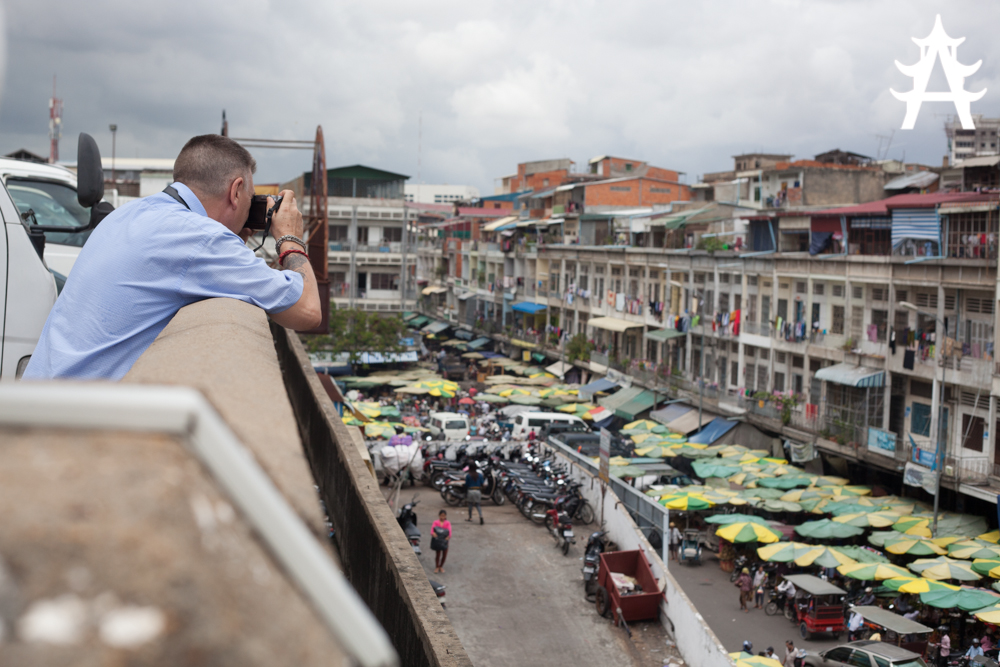 My time in Pnomh Penh will come to an end tomorrow and I am rather glad about that. Not that I wouldn't have enjoyed the last couple of days. I went shooting with an uber-friendly british expat who is working as a photographer here. We explored a couple of different parts of the city including a rather hidden community that lives in close proximity of the railroad tracks as well as one of the rather untouristy markets of the city. However, compared to all the other places I have visited in Cambodia Pnomh Penh ranks on the lowest position. I find it a rather unspecial, crowded, expensive and unfriendly place that does not convey the feeling that I have gotten of Cambodia during the past 2 1/2 weeks. Nevertheless its the capital and certainly a place you shouldn't miss if you visit the country.
I chose Kampot as the next stop as its not too far away (3.5 to 4 hours) and its in the south, which makes it attractive in terms of landscape and weather (hopefully). I hope for the city to have the same charme that Kratie and Kampong Cham had to me, and that I will be able to create more interesting photography there.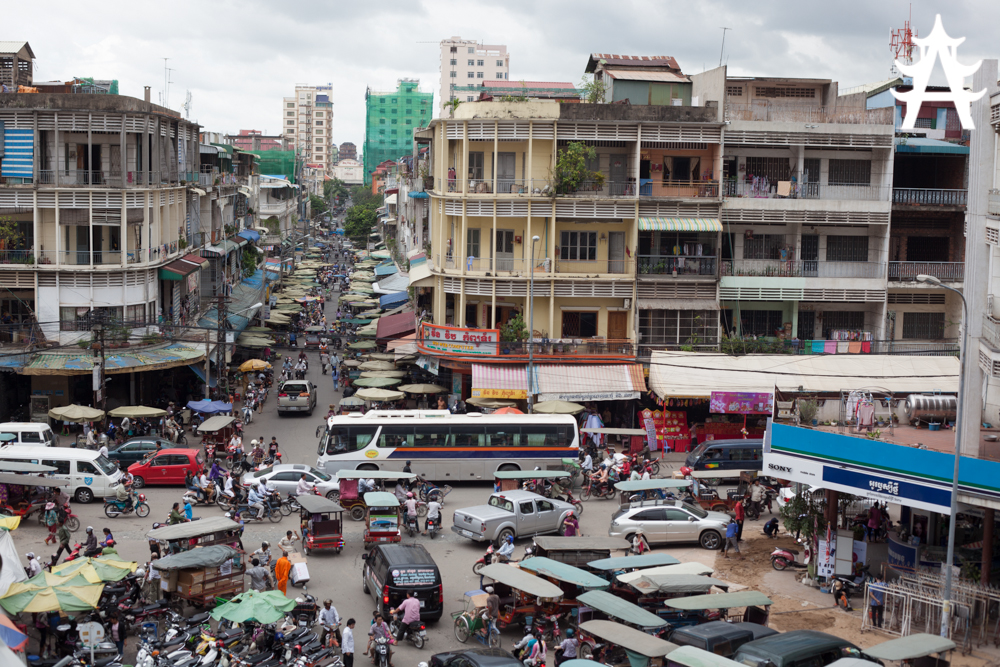 Apart from the city itself, I want to explore Bokor, which is very close to it. It used to be a hilly areawith a couple of abandoned buildings and a fantastic view over the Gulf of Thailand. After some online researching it turned out that its not very abandoned anymore and that there was a big hotel and Casino build on the hill. I will still try to visit it, even if its only for the view.
I'll keep you posted.
Yours
Crazy Ivory
Follow my photos, travel route and stories on the Asia Adventure Page.