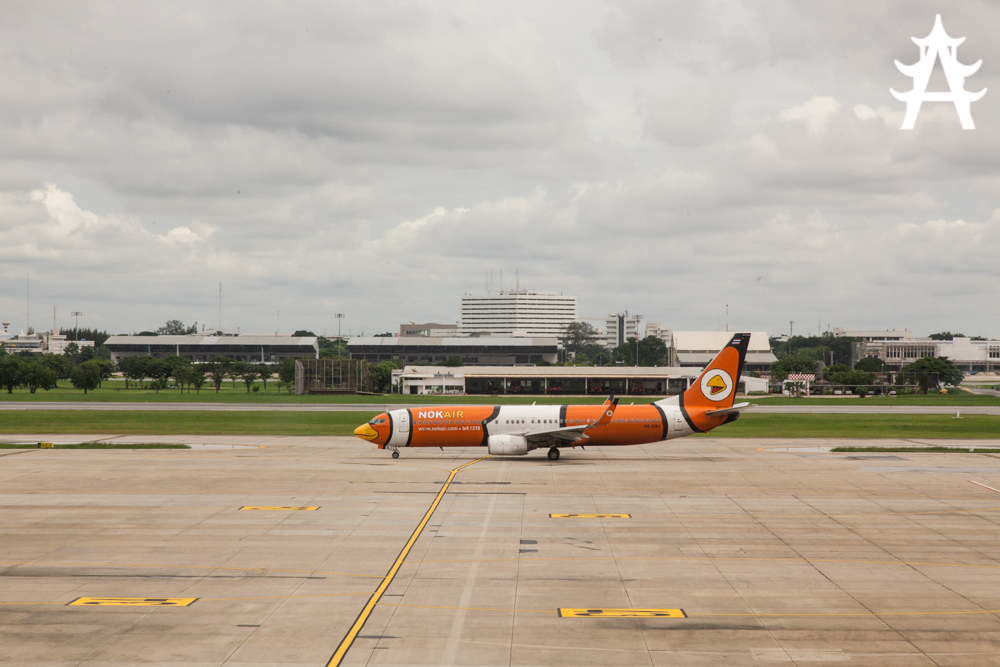 After our more than exclusive night in Bangkoks five star hotel "Lebua Tower", Gordon and I did not waste any time and headed south to Koh Phangan. Now, there were three options to choose from:
12-hour overnight bus and ferry
12-hour overnight train and ferry
1-hour flight from Bangkok Don Muang Airport to Surat Thani and Ferry
After considering all these options we decided to got for the quickest and most expensive option #3, for various reasons:
Firstly my brothers travelling time is quite limited to about 12 days, so every day that is not wasted by long-ass bus or train rides is valueble to us.
Secondly, the price difference between all these was not as big as you would guess. There are very very cheap bus and ferry combinations, however, these seem to have a few catches to them including taking much longer than advertised (up to 18 or 20 hours instead of 12) or people that had there luggage stolen or valuebles removed from them. Good, reliable and safe bus companies demand about €30 for the whole trip, while a Nok Air flight from Bangkok to Surat Thani plus a very add up to around €60.
This sounded like a perfect deal to us so we booked it short notice yesterday night.
Today we left the Lebua around 11AM to take a cab to Hua Lamphong Railway Station. This took much longer than expected due to the omnipresent traffic jam in this overflowing city and we had to get off the cab in the middle of the street to run the last 200m to the stations in order to not miss our train to Don Muang Airport.
We quickly learned that the rush would not have been necessary as the train departure was delayed anyway.
The train (that only cost 5 Baht (€0,12) per person for the 50 minute trip to the airport) gave us the chance to see some of the neighbourshoods alongside the railway and to see many people working at or closeby the rails.
We arrived at the airport and headed to the gate and to be perfectly honest, I was stunned by the Nok Air experience. Nok Air is the Thai version of european discount airlines such as Easyjet or Ryanair and knowing this made me expect the worst and less of this flight. Having used the european discounters quite often before, I know how picky the staff can be and how unenjoyable the whole experience usually was (with Ryanair being a lot worse than easyjet in that respect).
Before booking our flights I took a long time studying the terms of service and baggage regulations and learned that we would definitely have to pay a lot extra due to excess baggage. We were only allowed to carry 7kg of hand baggage and 15kg of checked baggage and since we booked less than 24 hours before the flight we would not be able to book the excess baggage online at a reduced price but at the airport for a fee three times as high. So be it we said. At the airport we then quickly realized that nobody would care for the 5kg of excess baggage (according to the Nok Air website it would have costed us 1000 Baht (€ 25) extra) and that their staff would be more than friendly and cooperative. The fact that our hand baggage was too big and heavy was not checked at all.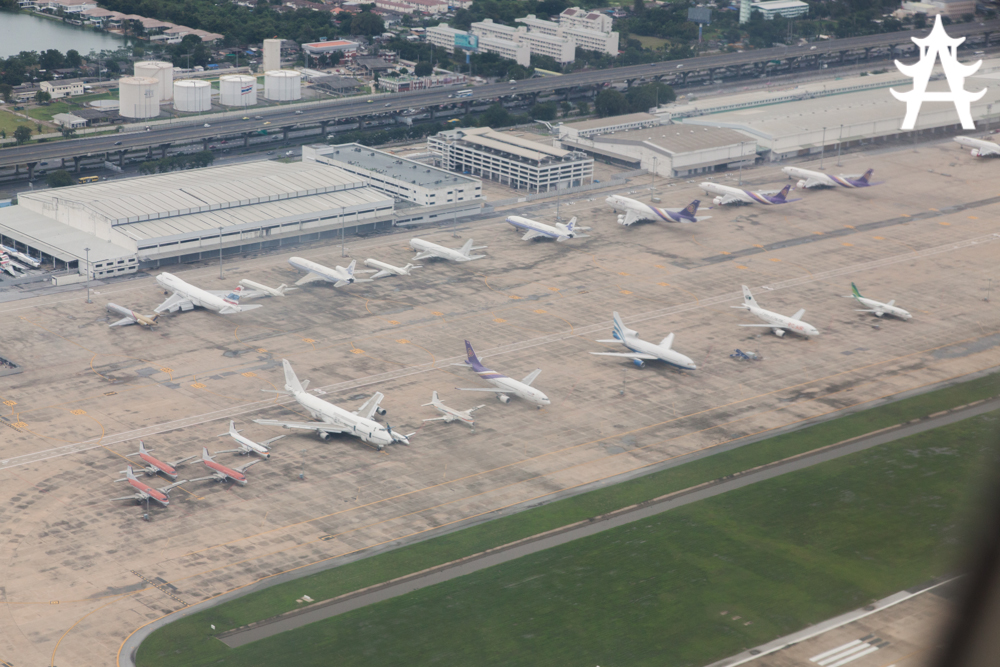 The flight itself had a 45 minute delay but Nok Air offers free wifi in the waiting area which made the time go by fast. It took us only one hour to get to Surat Thani and we were even served a free small water and a tuna bagel.
After arriving things turned worse however when we learnt that the bus we had planned to take (which would get us to the boat pier from where a ferry would carry us over to Koh Phangan) had already left. We missed it due to our delayed flight. Now we needed improvise. That was definitely easier as we were able to use the free wifi again to 
send an email to our hotel in Koh Phangan, telling them about the situation and making sure we would not get billed for that night
look up a hotel closeby that would also pick us up from the airport
Both was done within an hour (a Nok Air staff member borrowed me his mobile to call a nearby hotel and translated everything to organize the pick-up) and we only needed to wait around 45 minutes for our driver to arrive at the airport.
Now we are staying in a comfortable and welcoming homestay like guesthouse in Surat Thani to continue our way to Koh Phangan early in the morning tomorrow. Let's see whether that second try will work out better than today.
Altogether I can definitely recommended flying Nok Air (their rates are unbeatable too I'd say) and that unexpected story twists are part of the experience. And I must confess that I was a lot more worried and hectic during all that than Gordon who remained calm all the time and let the things work out themselves. It seems that he got adjusted to the Thai way of Life in less than 24 hours =)
Yours
Crazy Ivory
Follow my photos, travel route and stories on the Asia Adventure Page.