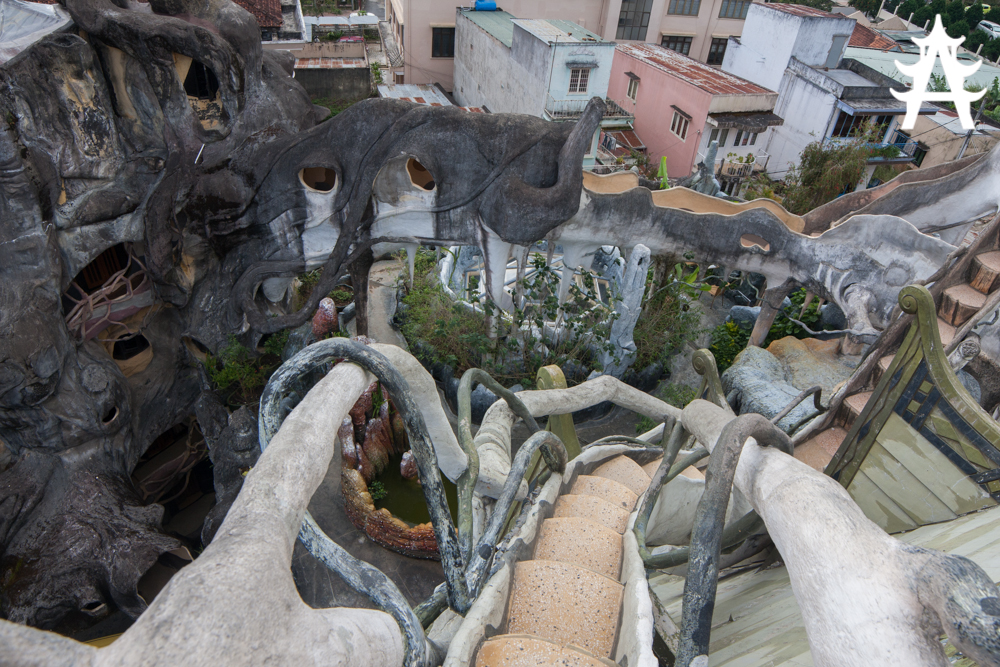 In the past two weeks I have been changing my location often enough to get myself confused and forget the names of the places I visited. Combined with my laziness when it came to blogging, I would imagine it has become almost impossible for you to follow my route, right? Well, I guess the reason for that is partly because I am already in going-back-home mood and partly because the places I visited did not really blow me away.
Dalat however, the small town in the middle of the southern-vietnamese mountains where I am staying at the moment, really fascinates me. Its extremely different from the rest of Vietnam, and the atmosphere here is quite unique. However, I don't want to go into details just yet as this article is not about Dalat itself. Today, I want to show you one special place in this city, one thats really out of the ordinary.
The Crazy House is an architectural masterpiece by Dang Viet Nga that is a mixture of a hotel, gift shop and theme park. Its a maze of staircases, rooms and rooftops, that are all organically connected. Strolling through the building really brings up the child in you, its a lot like Alice's Wonderland. I have never been very good with facts, therefore, if you want to learn more about the background of the building, you can find many more information on Wikipedia.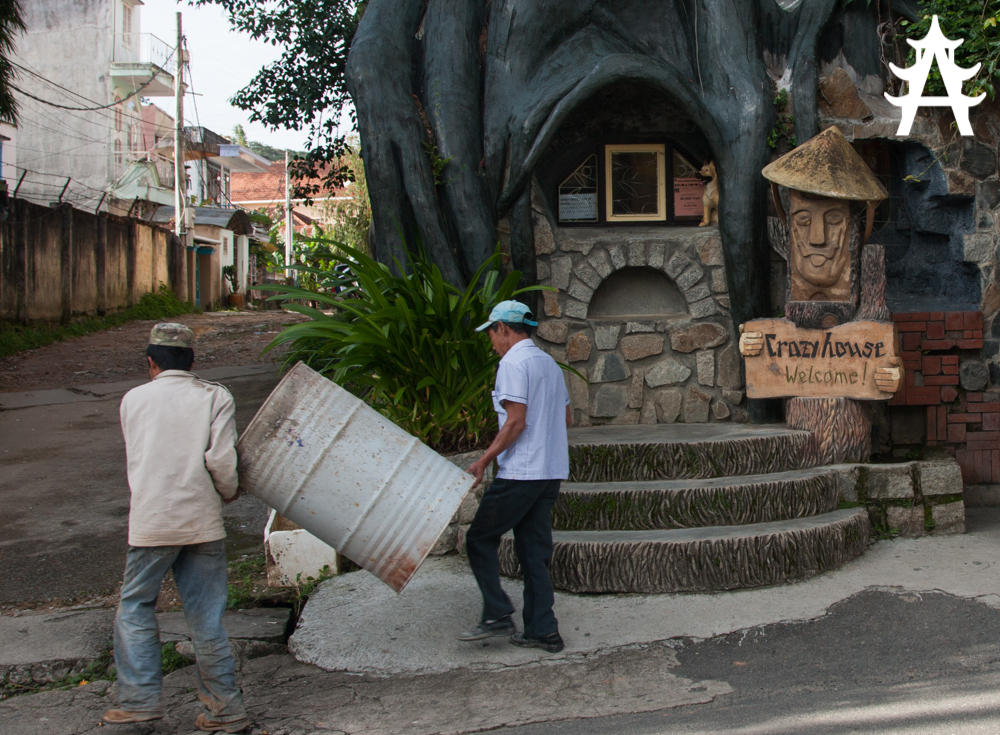 Here are some visual impressions of my visit today (sorry for all the portrait oriented photographs, due to my 5D being out of order, I need to improvise a bit to get everything necessary in the shot.)
The artist and her drafts: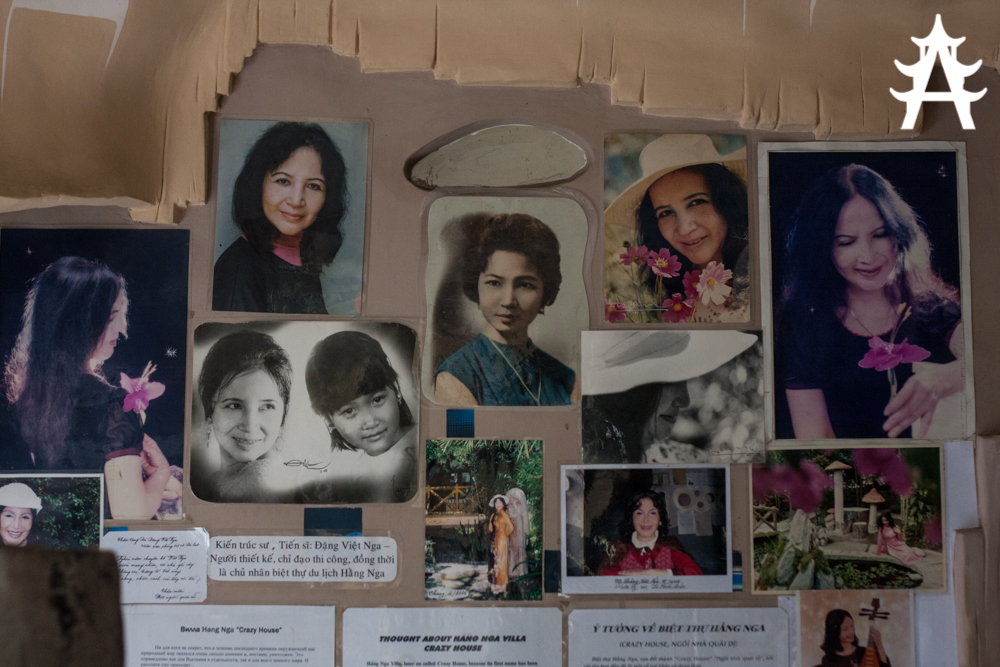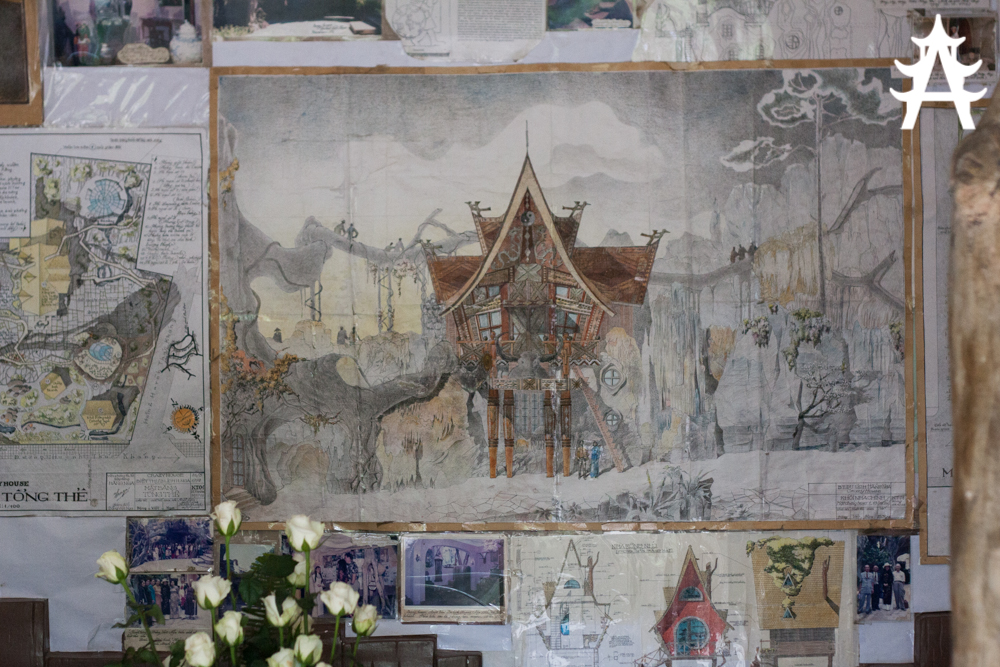 Outside: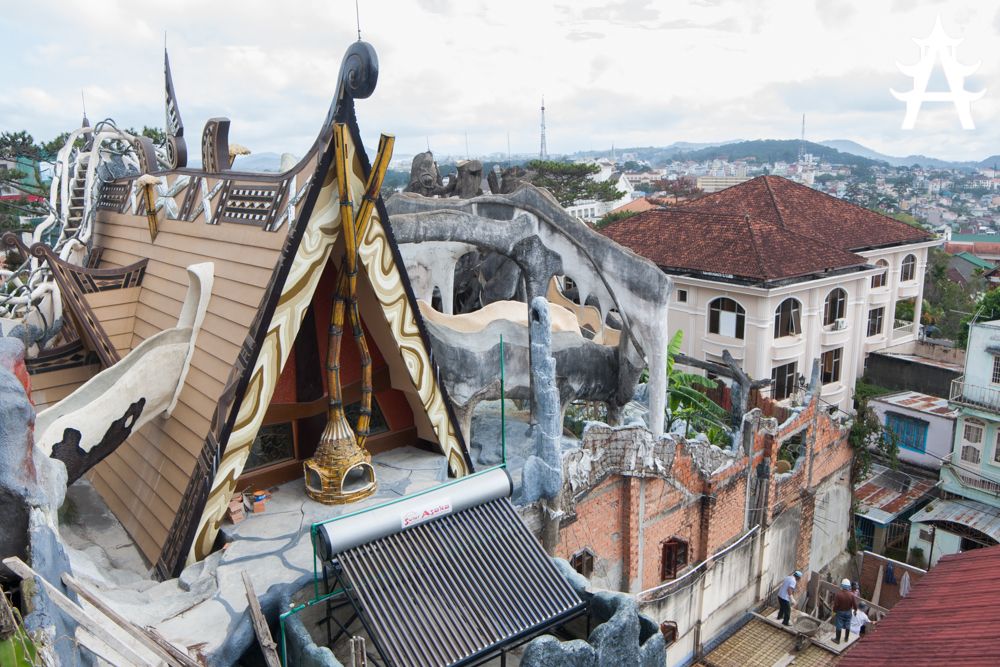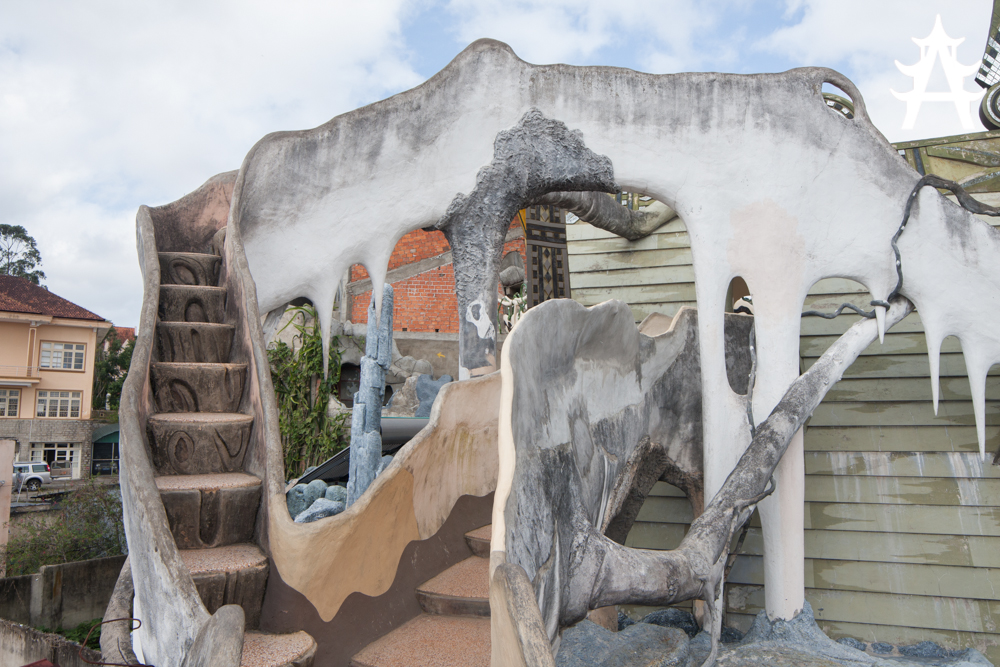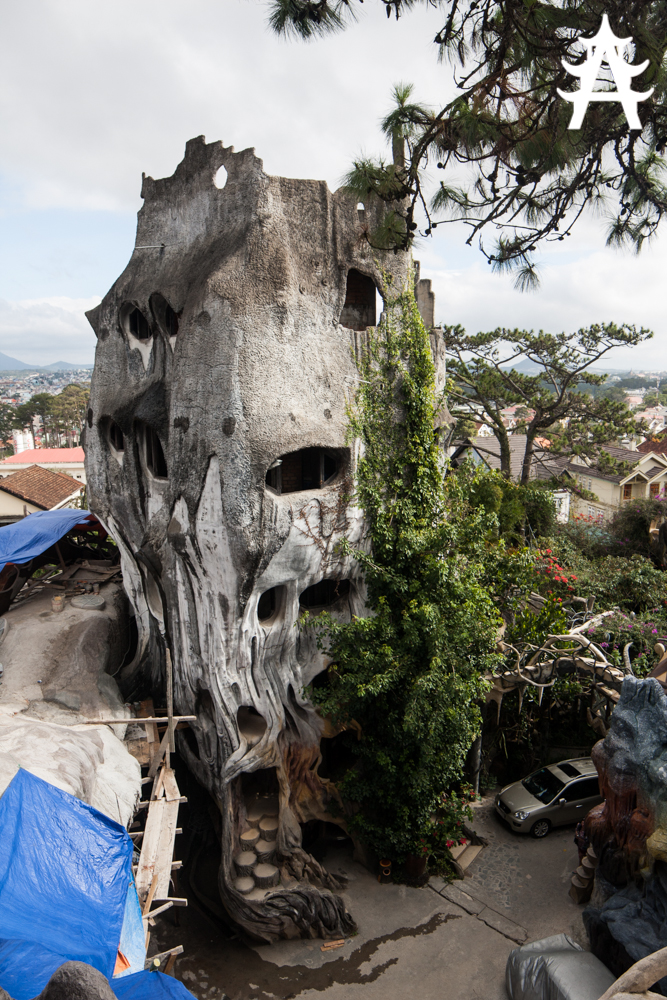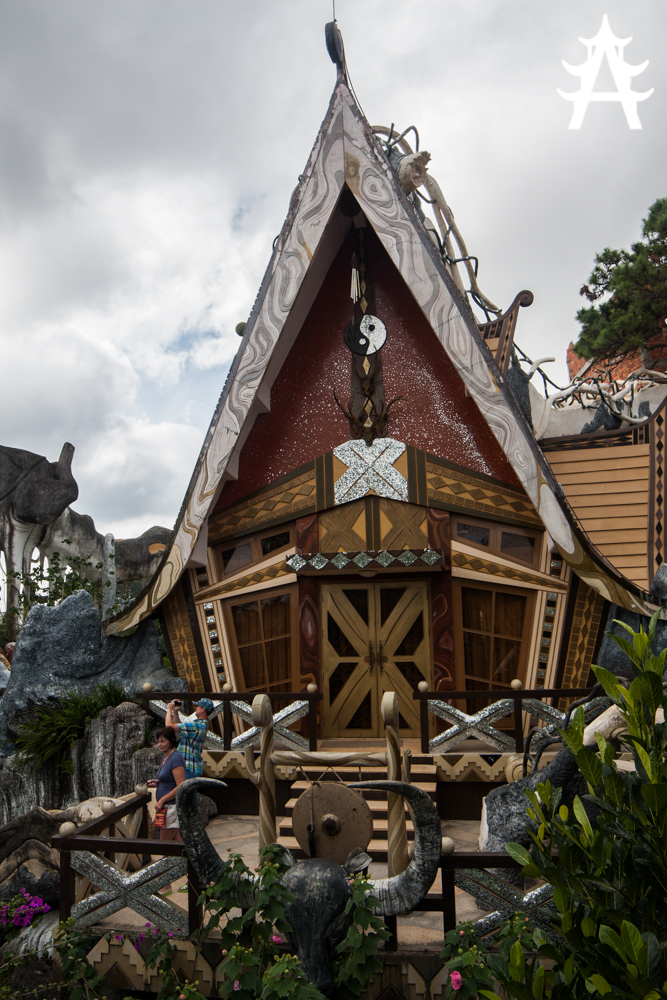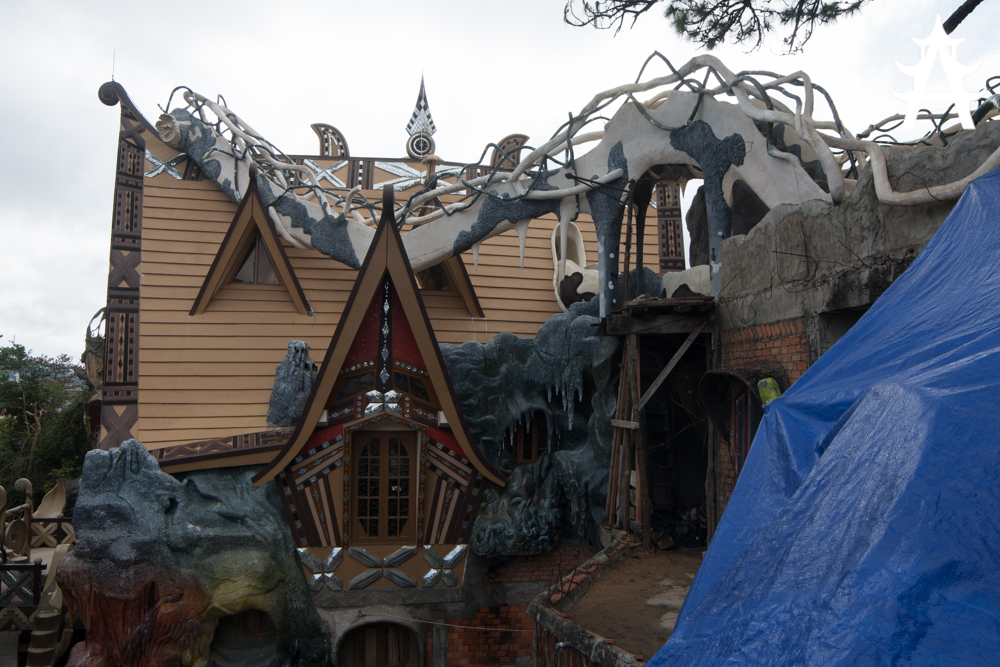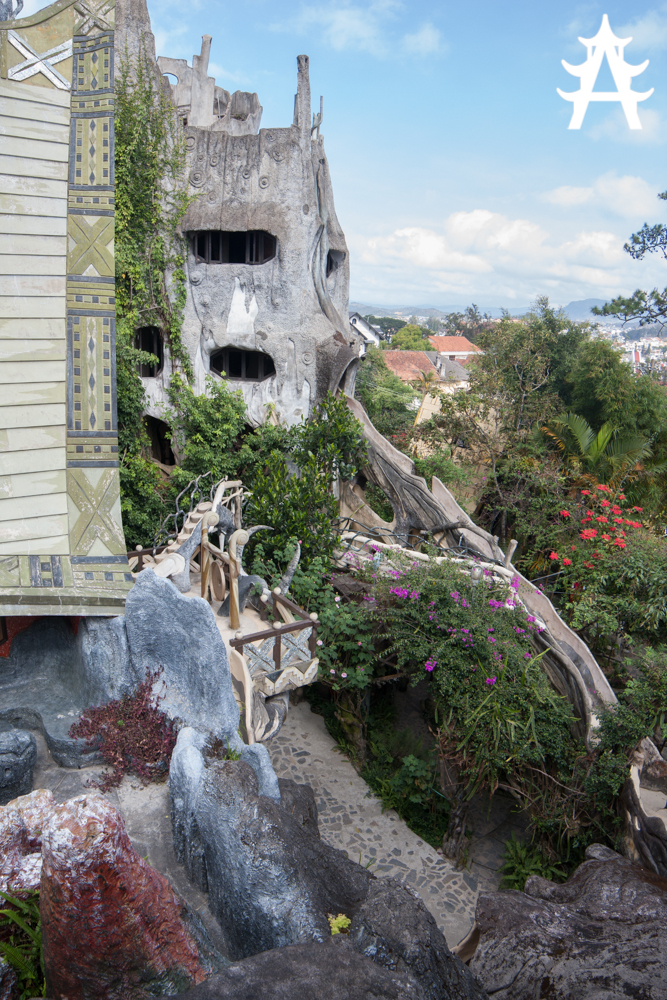 Inside: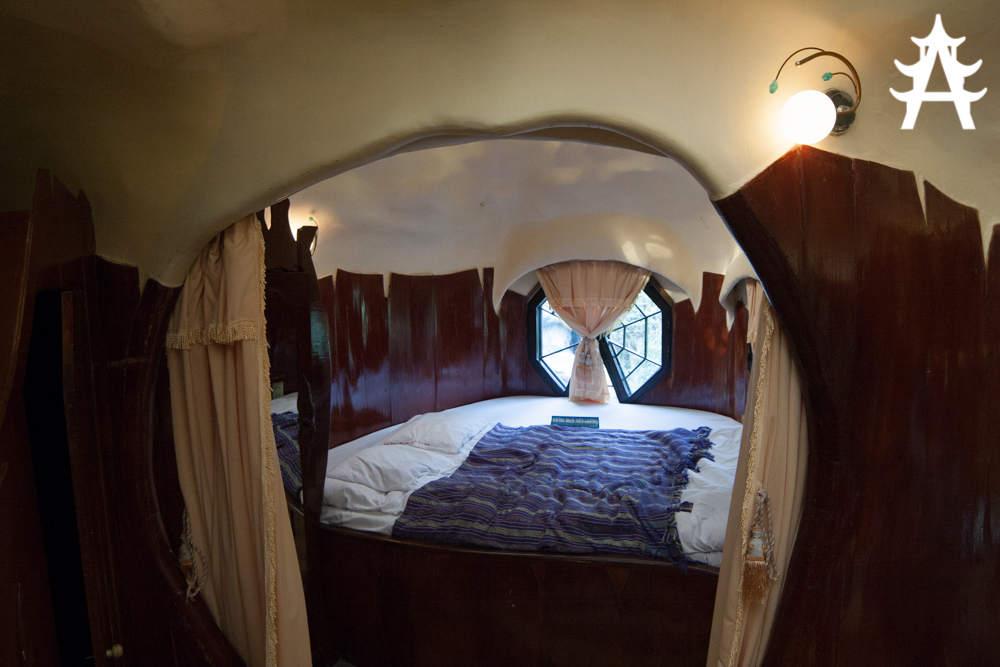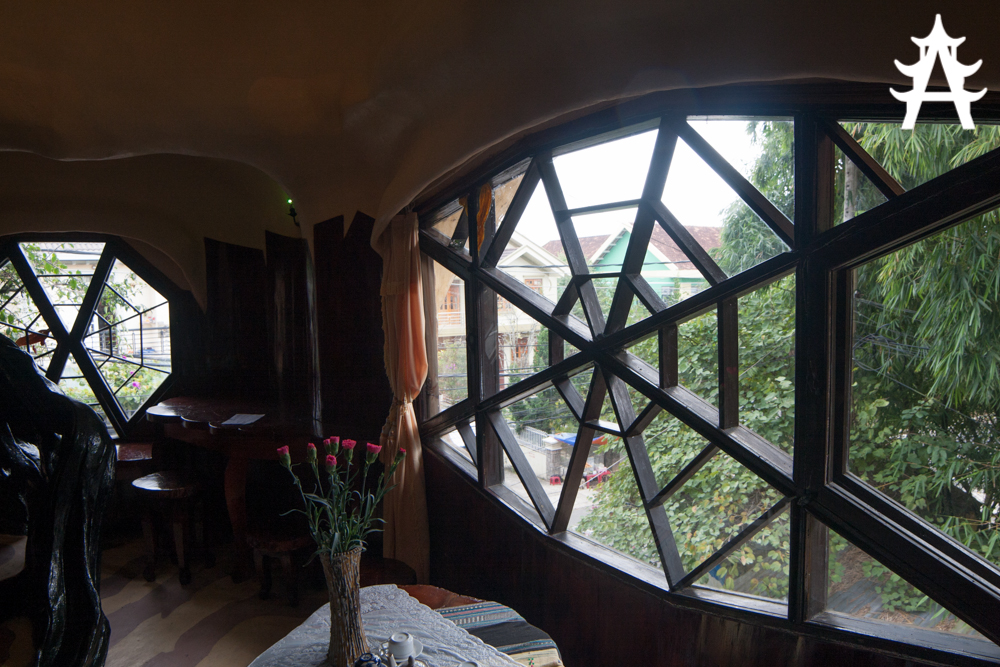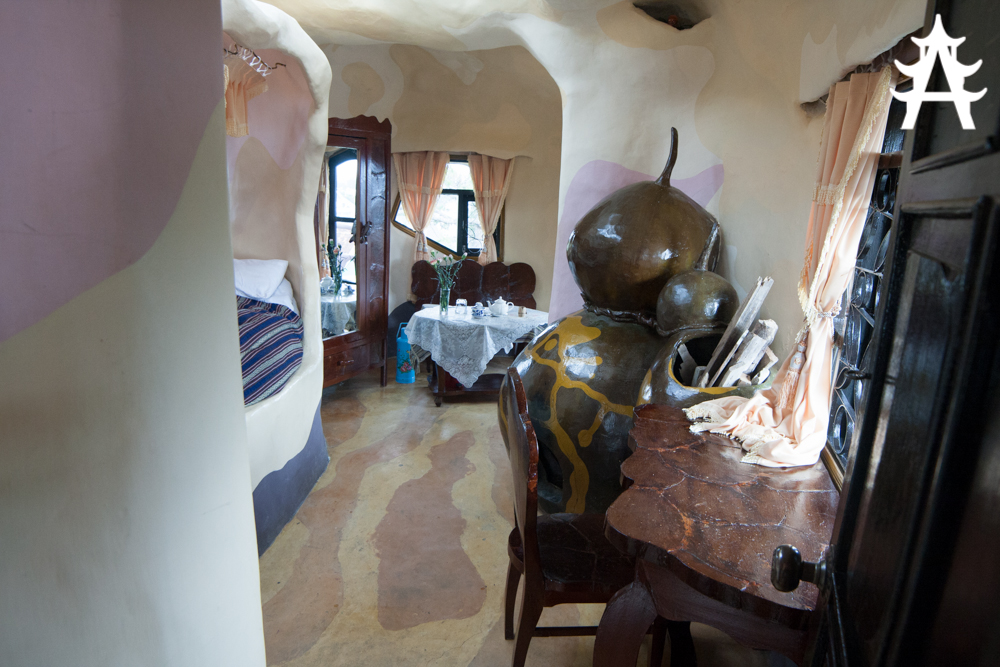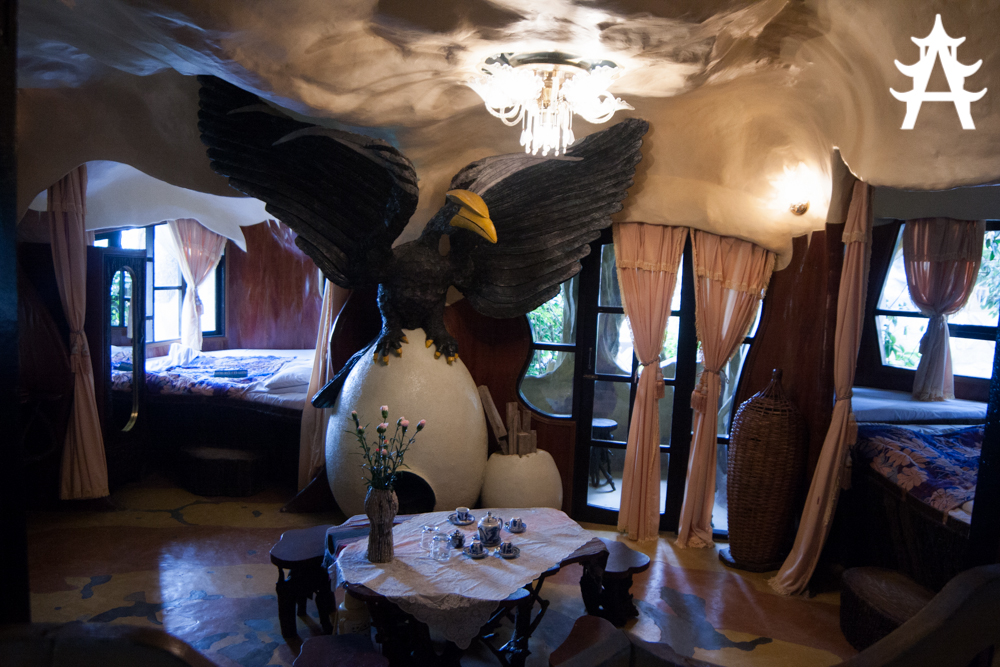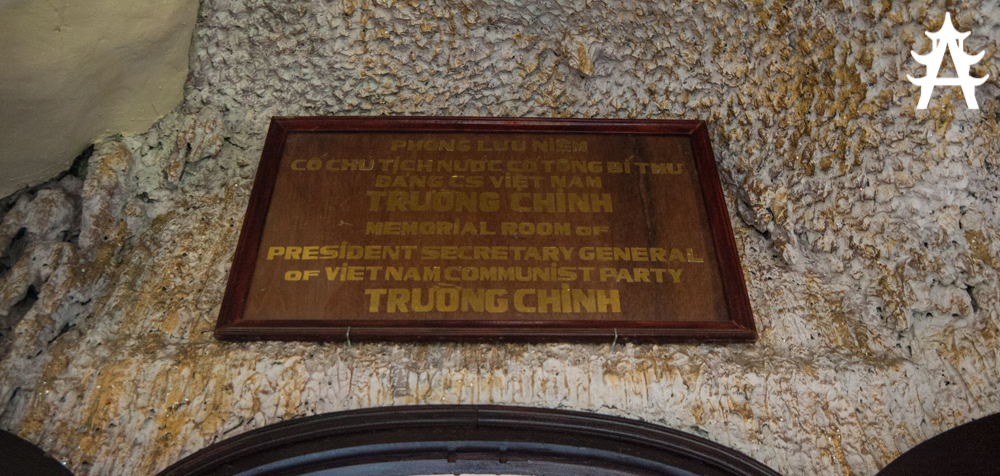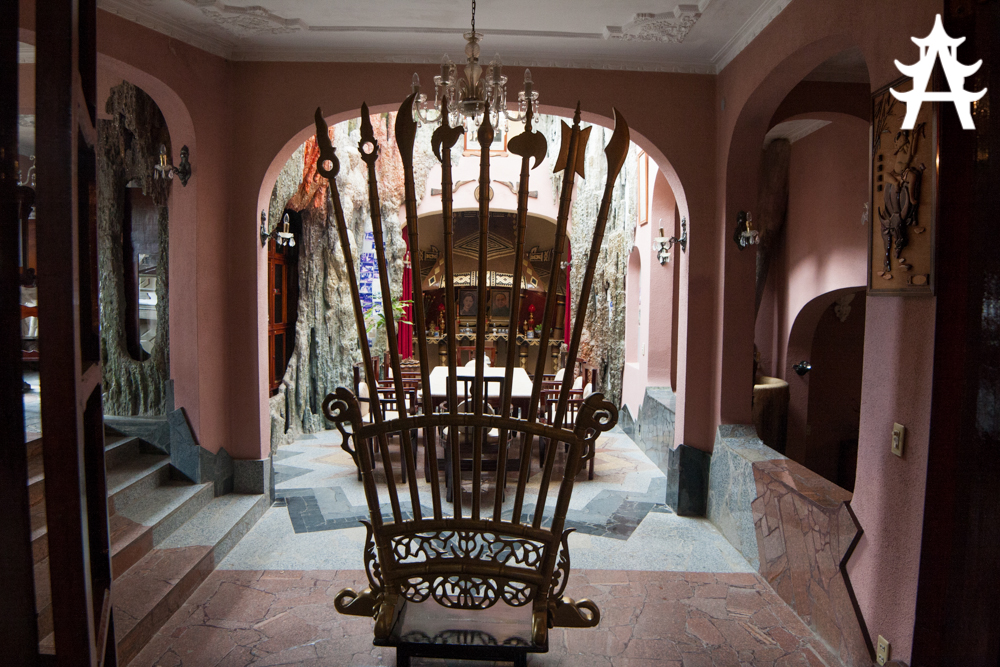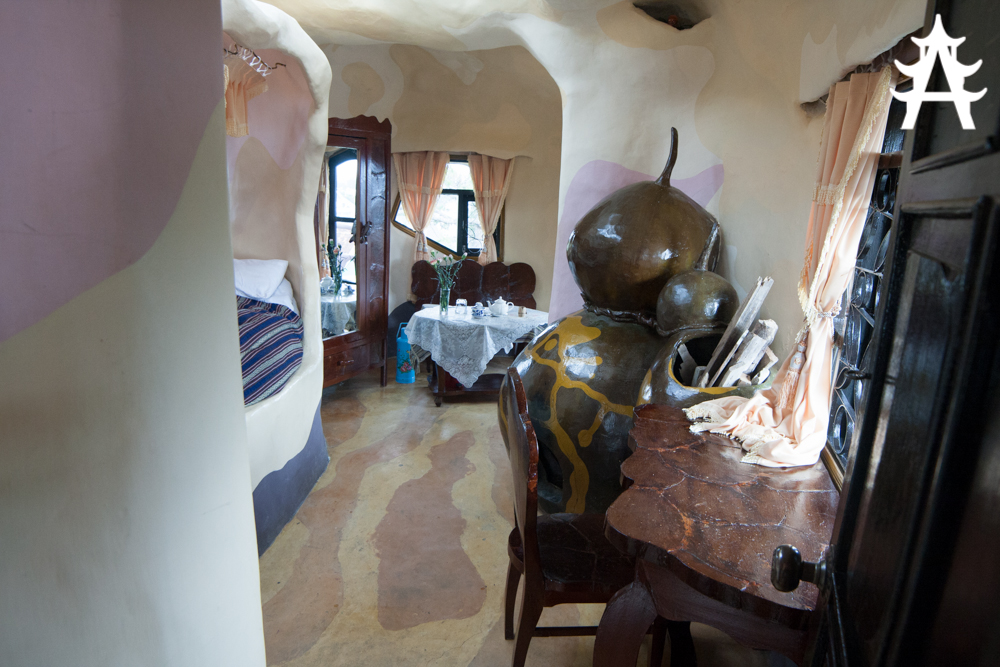 Work still in Progress: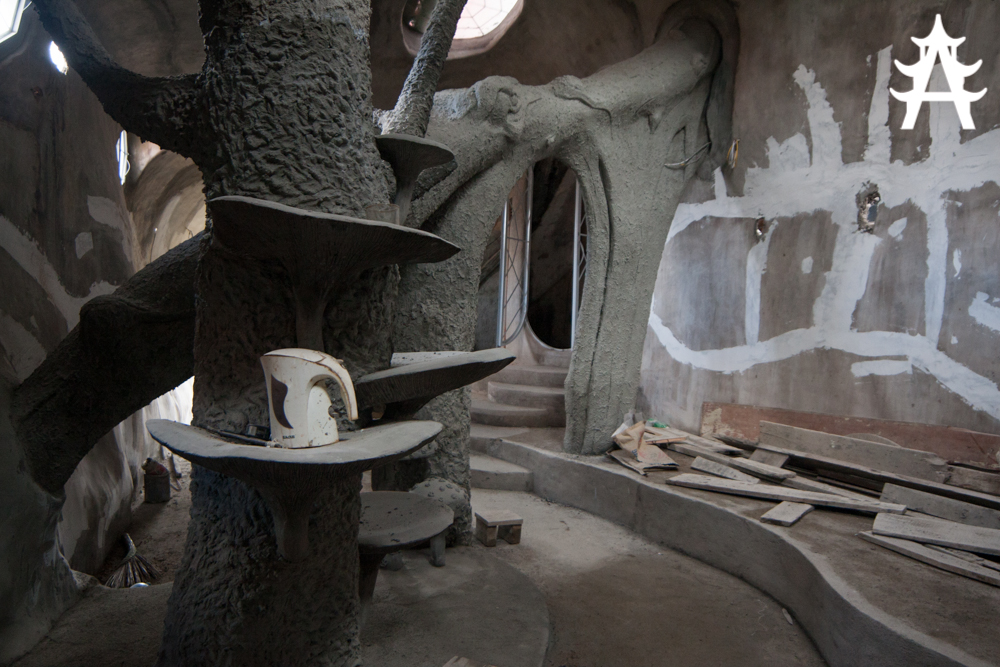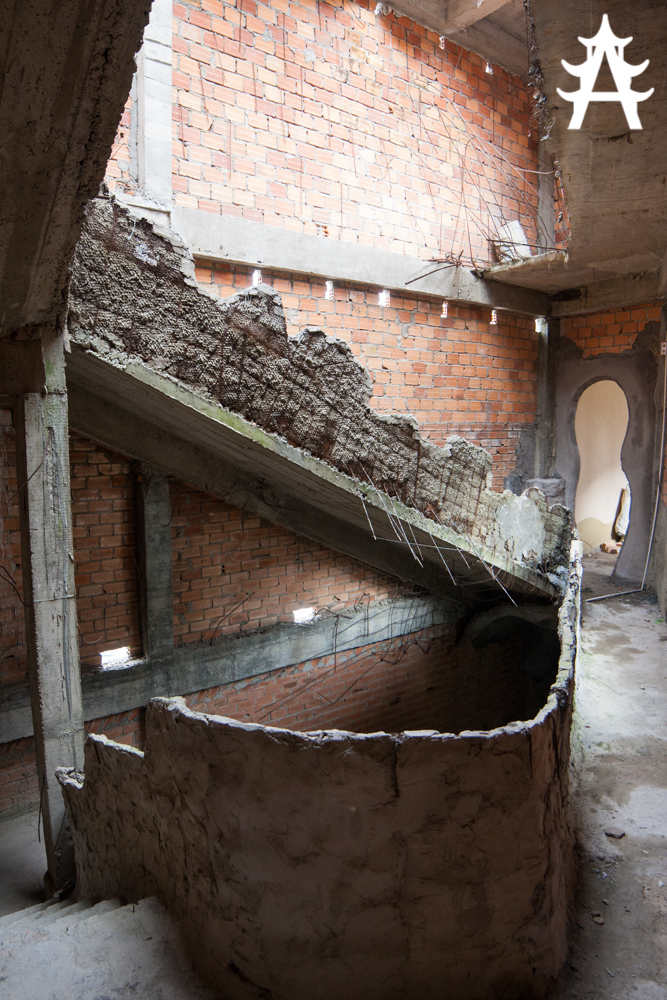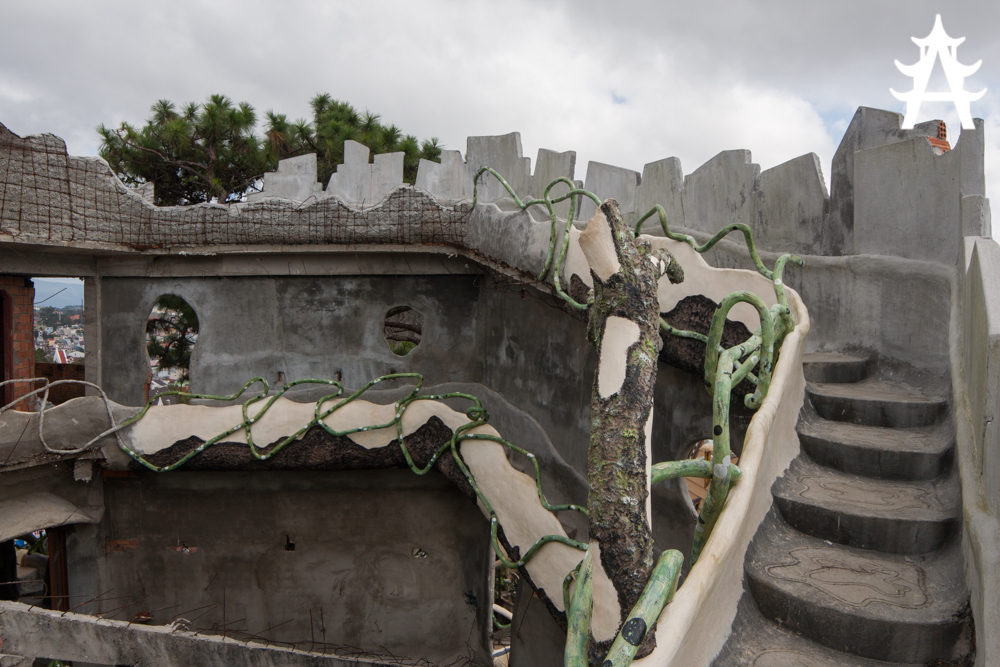 Additional Information: The Crazy House can be found at 3D Huynh Thuc Khang, Dalat, Vietnam. Its a bit outside the city center but still walkable. Admission is 40.000 Dong for adults ($2; November 2013).
Definitely recommended!
Yours
Crazy Ivory
Follow my photos, travel route and stories on the Asia Adventure Page.