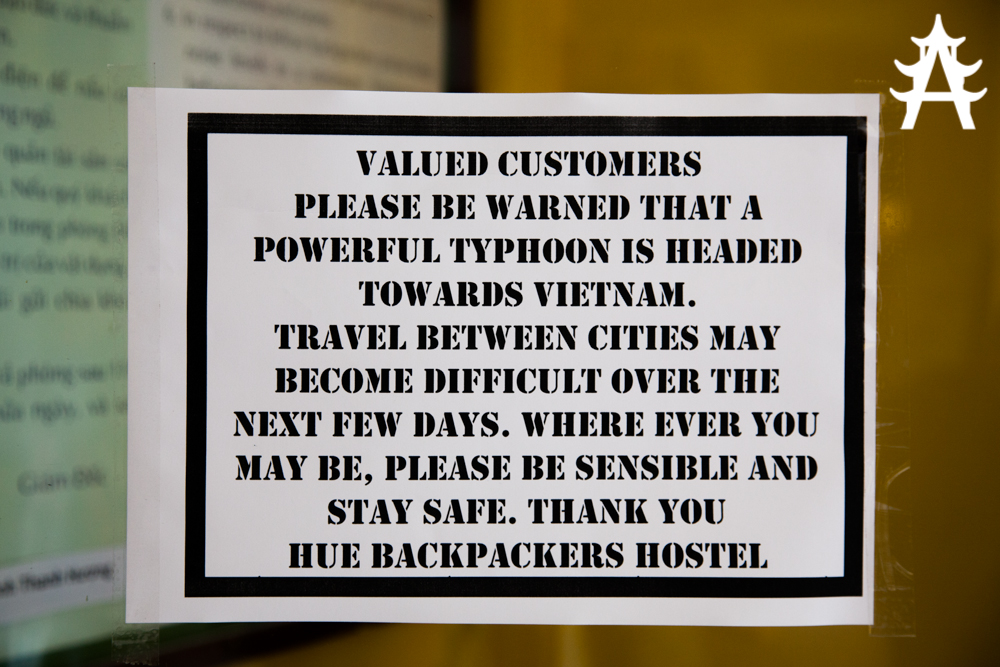 By now I think it's safe to say that everybody has heard the news about the Super Typhoon Haiyan, which rampaged over the Phillipines in the past couple of days (if not, you can find valuable information here and here). By now, the Typhoon has left the Phillipines and is travelling westwards, which means, it is quickly approaching Vietnam.
Obviously I researched the hell out of this storm and it seems to be an assured fact that the area where Haiyan will make landfall is pretty much exactly the location I am in at the moment. This makes me both curious and anxious as I clearly have no idea what to expect. However, due to a huge affection for extreme situations (I love it when things are out of the ordinary) I am tending to be more curious than anxious.
Normal street life in Hue one day before the Typhoon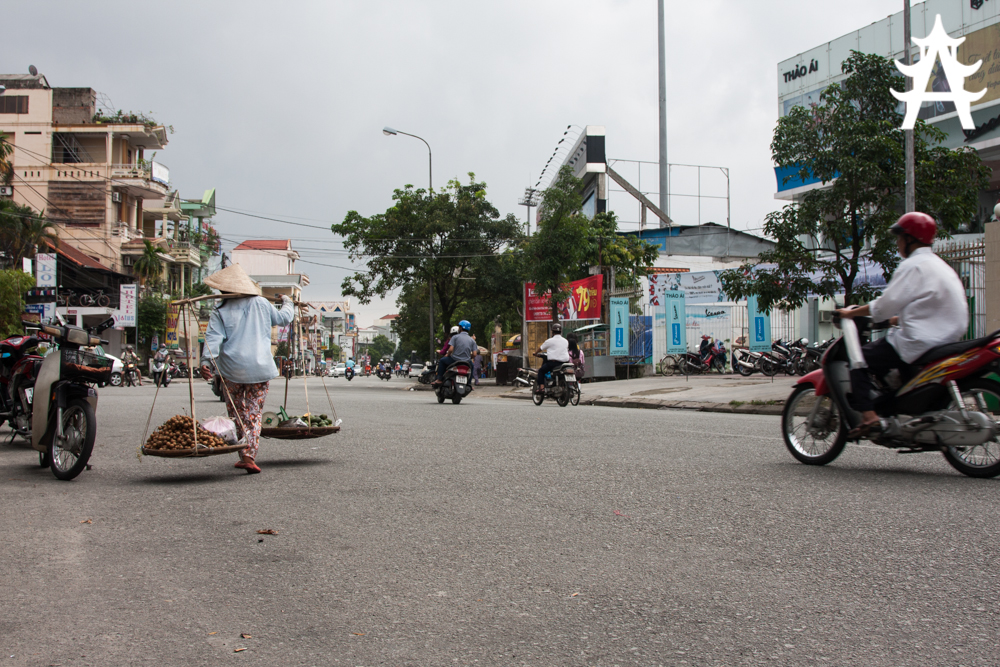 The estimated time of the storm making landfall is around 06:00AM UTC and I will make sure to have all my batteries and memory cards ready by then. Nevertheless I am afraid its very unlikely that I will be able to report the happenings to you, due to the very fragile power supply system in the South-East-Asian countries. I have experienced more than a few power cuts in the past months, most of them without apparent reasons, to be convinced that a storm like this will take down the power supply quickly and for good.
For now the atmosphere in Hue is relaxed. The locals do not seem to worry too much, they seem experienced. The life in the city is going as normal, no signs of any preparations or precautions other than some workers welding roofs to the building structure to prevent them from flying away. Definitely no panicking among the local people (but some backpackers in my hostel are).
Da Nang and Hoi An, two cities that are situated about 100km south of Hue and which are predicted to be exactly where the Typhoon is going to make landfall, have been partially evacuated, according to a fellow hostel inhabitant of mine who had phone contact with a hostel owner down there. They are all taking this very seriously as it seems.
Roof being welded to a building one day before the Typhoon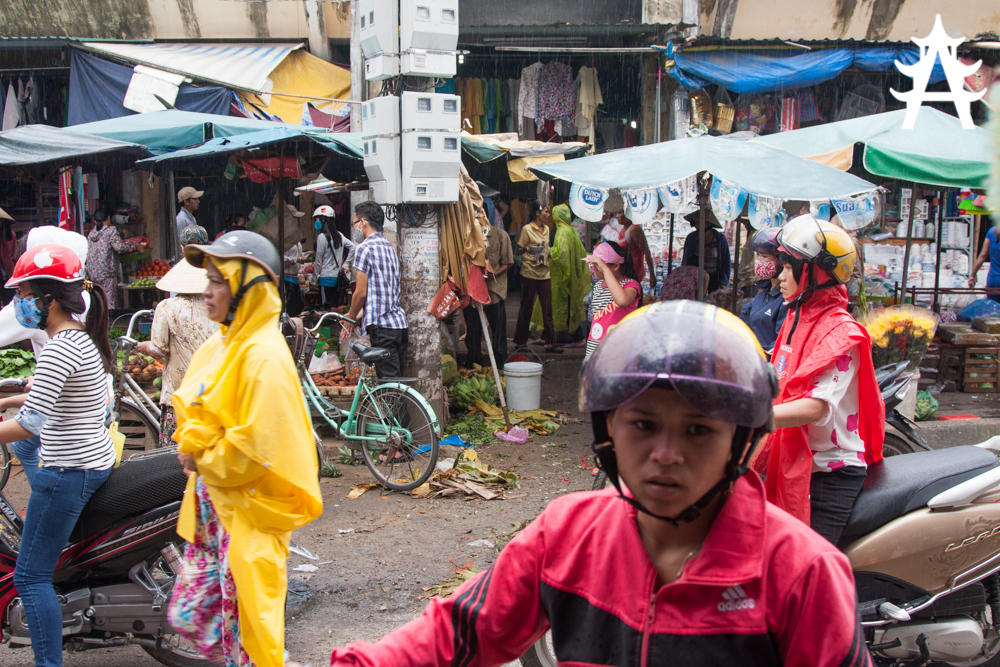 I will try to keep you all posted on what happens here. If you don't hear back from me, the power and internet connection have been cut off. 
In the meantime check out the following selection of links (full list on CNN.com/impact). The destructions in the Phillipines are massive and donations are required to help the people. If you can, please support the victims:
CARE
UNICEF
World Food Program
Worldvision
Samatarians Purse
Yours
Crazy Ivory
Follow my photos, travel route and stories on the Asia Adventure Page.