Yesterday morning I left Ninh Binh to travel to my next destination further south: Vinh. Well, when I arrived there after 5 hours in the train I quickly realized that my guidebook was not exaggerating when it stated that "There are few reasons to stop here unless you are [...] heading to Laos." As I certainly wasn't heading to Laos I turned on my heel after getting a quick peek at the part of town that was surrounding the train station of Vinh. Broad avenues, almost no people, numerous shops that had already closed down and definitely nothing of any interest. I did not see any point in stopping here.
Instead of staying I went back to the ticket counter, bought a ticket for the next train and waited for three hours. Good thing that I had already planned my next step after Vinh ahead of time, so I knew where I would go: Dong Hoi.
Dong Hoi is a small town at the seaside with an incredibly relaxed atmosphere to it. The streets are empty (I mean, seriously, there is no one), tourists are nowhere to be seen and english is rarely spoken. Nevertheless the city offers a great beach with white sand (again, without any people) and most importantly it is the hub from where to explore some of Vietnams biggest caves (including Son Doong, the biggest known cave on earth). I haven't visited the caves just yet, therefore I will skip elaborating on these until I have.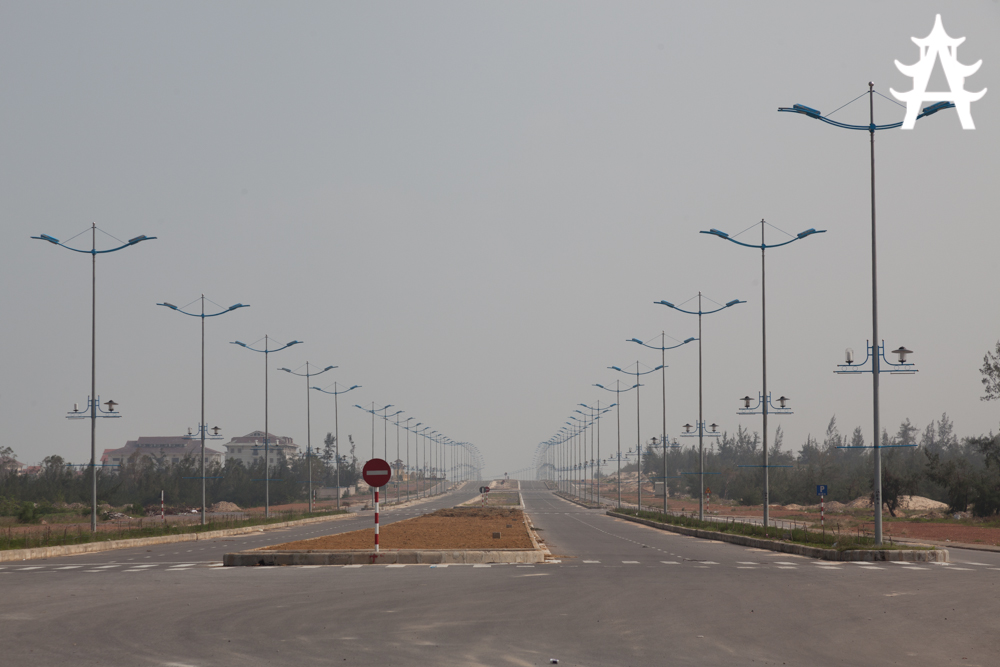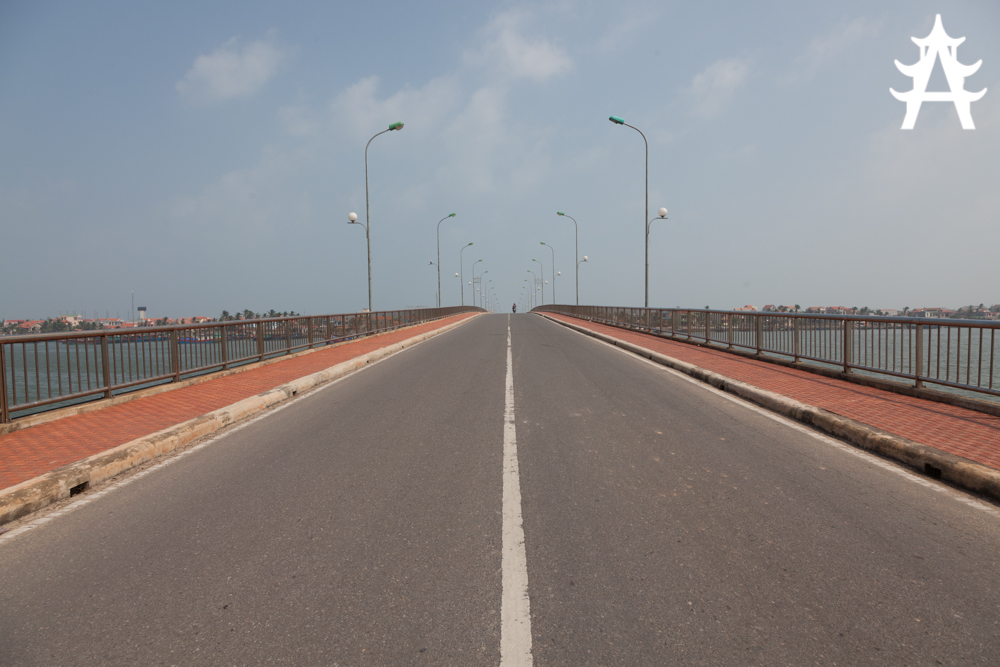 I like it here. I don't know what it is, perhaps its just too easy to enjoy such a cute little seaside towns that features hardly more than a few fishing boats, a beach and the sun that shines just with the right intensity to make it enjoyable. Whatever it is, I will stay a couple of days to enjoy it.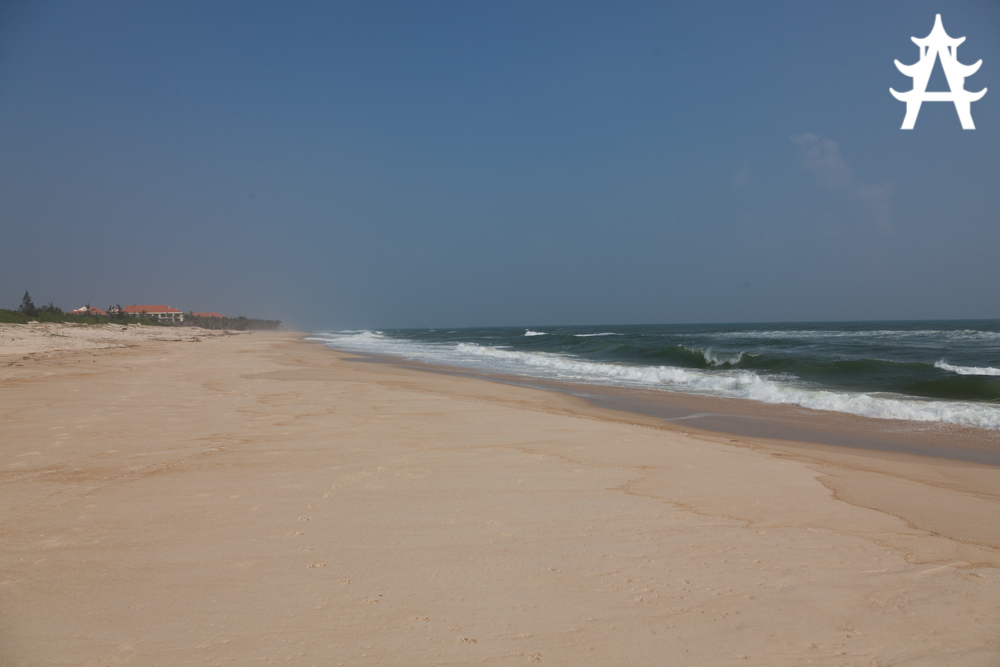 One thing that is quite interesting (and shocking at the same time) is the amount of damage that you can spot when walking through the town. Just 2 or 3 weeks ago a huge taifun hit Vietnams coast and left a wake of destruction. The roofs of some houses are gone partly or completely. Its crazy. Seeing this makes you aware of the power that this storm must have had.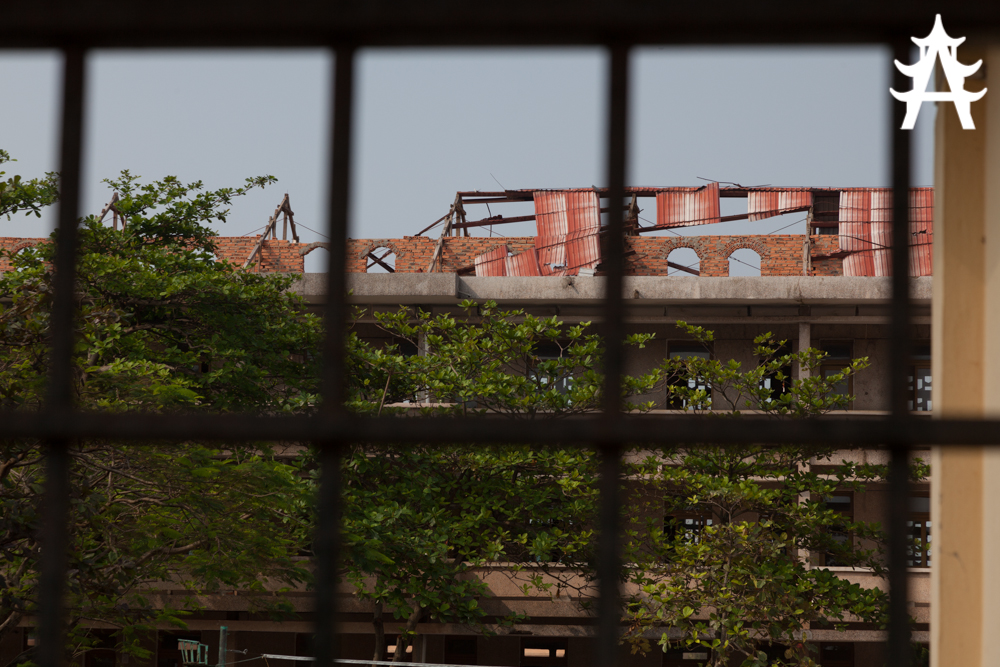 So, in order to make sense of the headline, why do I think Dong Hoi could have a great future? My impression is that many travellers do not have Dong Hoi in their itinerary at the moment. They travel to Ninh Binh and then they hardly stop anywhere before arriving in Hue. I think thats a mistake. First of all these caves must be pretty amazing and I am surprised that so many people would simply skip them. Secondly I feel that this town certainly makes for a great relaxation spot in between the big cities.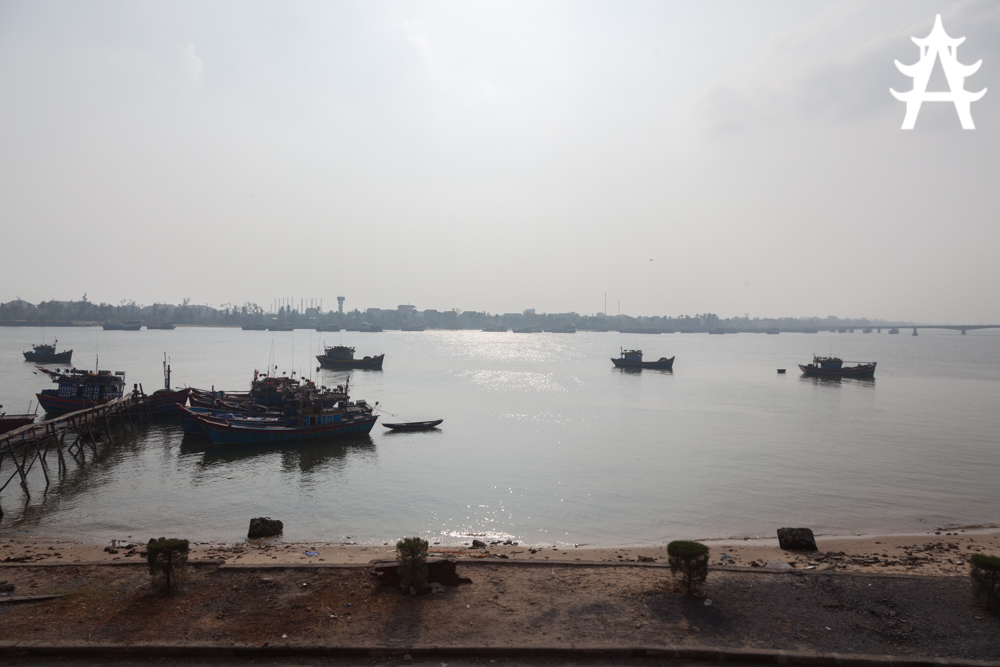 Also, I am under the impression that the infrastructure of this place is already being prepared for much more visitors. There are brand new highways that remain unused, the whole beach area features enough benches to seat a dozen korean travel coaches and you can see construction work all over town. I think this town can be much more than it is at the moment. Therefore, if you are looking for a quiet spot to stay a few days and calm down, Dong Hoi is just what you need. But come soon, before all the others are already!
Yours
Crazy Ivory
Follow my photos, travel route and stories on the Asia Adventure Page.