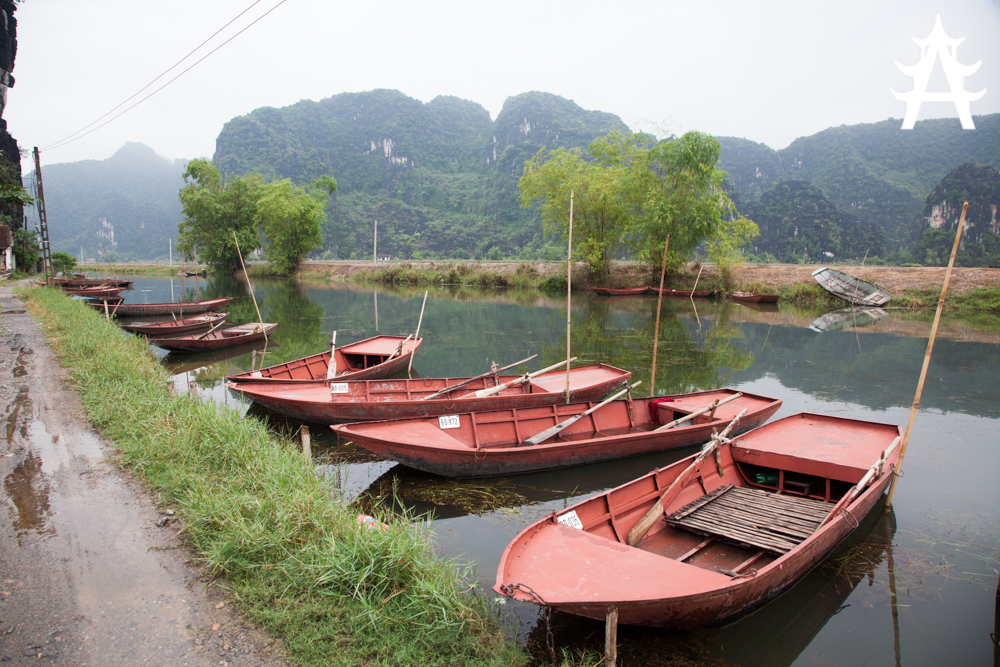 I came to Ninh Binh to explore to supposedly amazing nature that is surrounding the small town, and so I did today. Instead of renting a motorbike and doing the exploration on my own, I decided to hire a motorbike driver to give me a tour around the interesting spots. The reasons for this are firstly the low price for the guided tour of only $12 excl. admission fees. If I would do the tour myself I would need to pay $5 for a motorbike plus 2 or 3 dollars for gas. Secondly I had heard of fellow dorm room inhabitant that the different spots are very hard to find and that the signage along the way is very insufficient. Decision made.
Regardless of whether I rode the motorbike myself or had it ridden for me, the day I chose for the trip was certainly not the best. 30 minutes after leaving the hostel, continuous rain set it. Rain that would stop occasionally, only to come back even stronger than before. But whatever.
Our first stop was Tam Coc, the certainly most famous attraction of the area. Its often called the Ha Long Bay on the land or the dry Ha Long Bay and the description fits it quite well in my opinion. You get on a small boat and a nice vietnamese woman or man rows you through beautiful landscape that is lined by high towers of mountains. Sounds paradisic doesn't it? Nevertheless I decided to skip this experience, firstly because I could think of so many places that I would rather choose to be at during a monsune rain, than a small shaky boat without any shelter. Secondly the whole thing reminded me a lot of Disneyland, there were dozens of boats leaving at the same time. I knew that I would not enjoy it very much and therefore decided to walk around in the harbour area to get a feeling for the people there. This turned out to be a great idea, as none of the tourists seem to even consider going anywhere other than the boat pier. I had the whole place to myself and was welcomed by smiling vietnamese people whereever I went.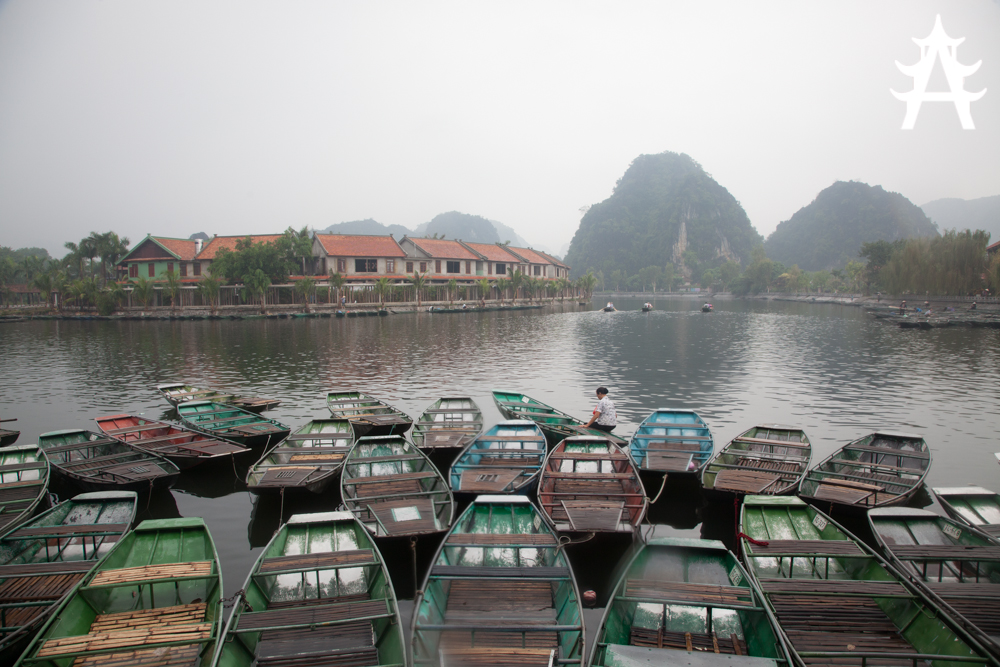 Next we headed to a small temple that I forgot the name of. It did not look like very much from the outside and I wondered why we would even bother to stop here. Turns out I was right with that thought as there really wasn't much to see in terms of architecture. However, it was still worth stopping as the only monk that was present turned out to be the nicest guy ever. He looked exactly like on of those japanese Taekwondo-masters from the movies, with his weatherbeaten skin and the long white beard. He happened to speak a bit of english and french and so we made it to have a very nice chat.
OMG, I look like a giant on that image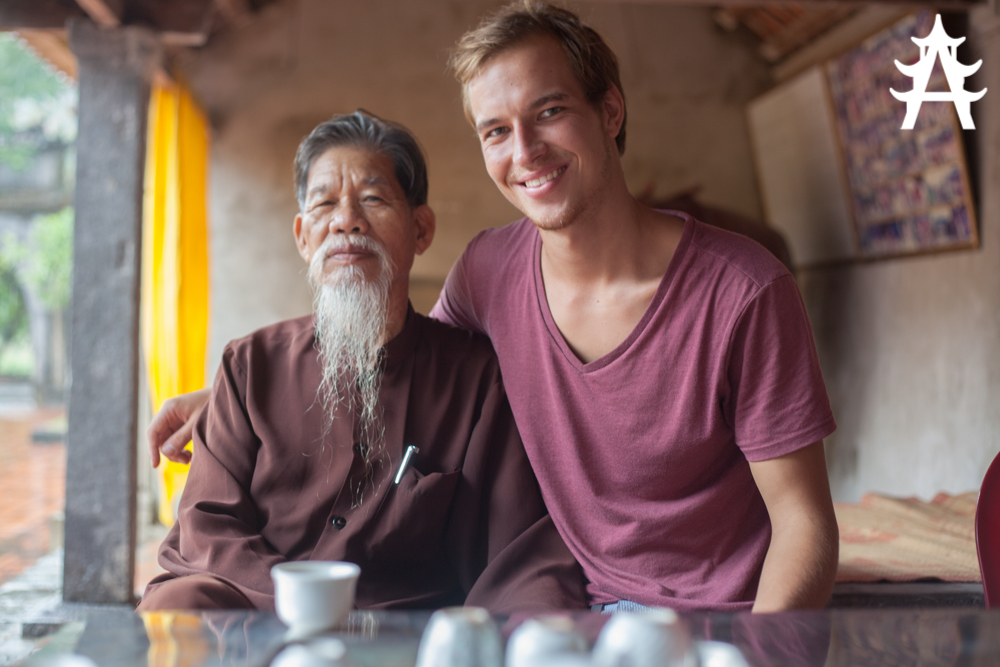 He really surprised me when he suddenly changed topics and talked to my  moto-driver in vietnamese, while holding his hands onto his non-existent breasts and smiling. I guess this gesture is international. When I asked him for it he told me that vietnamese women simply have no rack and that american, french and german girls are much better. Coming from a buddhist monk who is not allowed to marry or even touch a woman, this topic really surprised me. Before we left he demonstrated how well he can play the traditional vietnamese instruments (again, I have forgotten the name, if anyone happens to know them, let me know). Have a look.
Our third stop was Ma Yen, a mountain with a pagoda on top of it, that you can climb using the 500 steps that have been carved into the rock here. Even though the outlook was not very promising (the peak was completely covered in fog) I decided to use this as my exercise for the day. The amount of steps was brutal and I looked down on them the whole time in order to not see how much of them would be left. I eventually made it to the top and the view…well, see for yourself: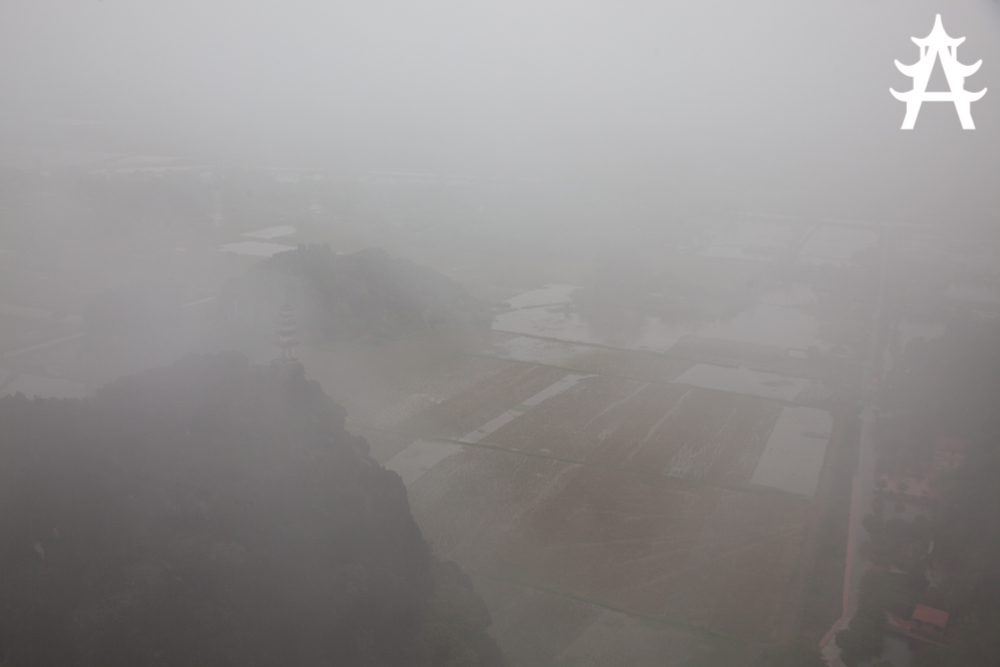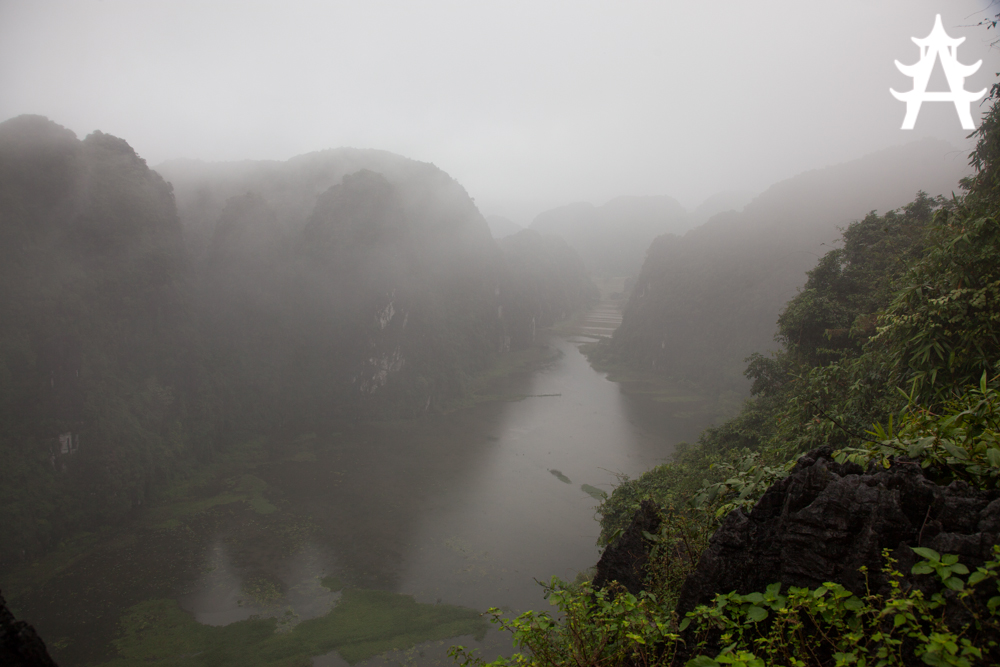 After this, we only cruised around in the area for a bit. We took small dirtroads that led us through the more rural parts of the place, but nothing too interesting crossed our paths.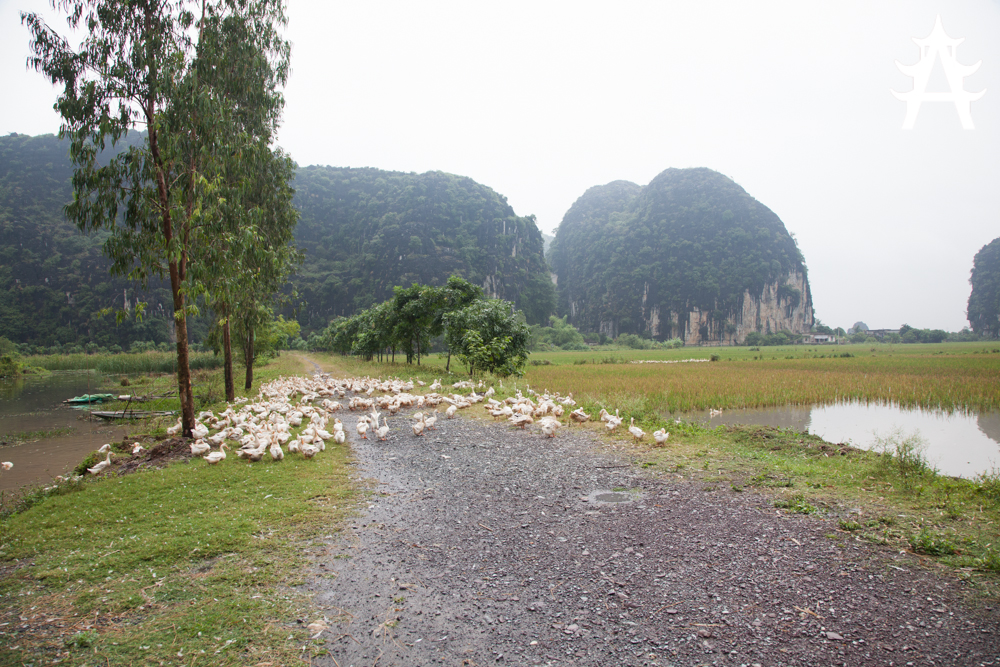 We returned back to hostel after around 6,5 hours and I was exhausted enough to call this a day. My highlight certainly was the perv monk with a great talent for music instruments. Asia keeps surprising me for sure.
Yours
Crazy Ivory
Follow my photos, travel route and stories on the Asia Adventure Page.