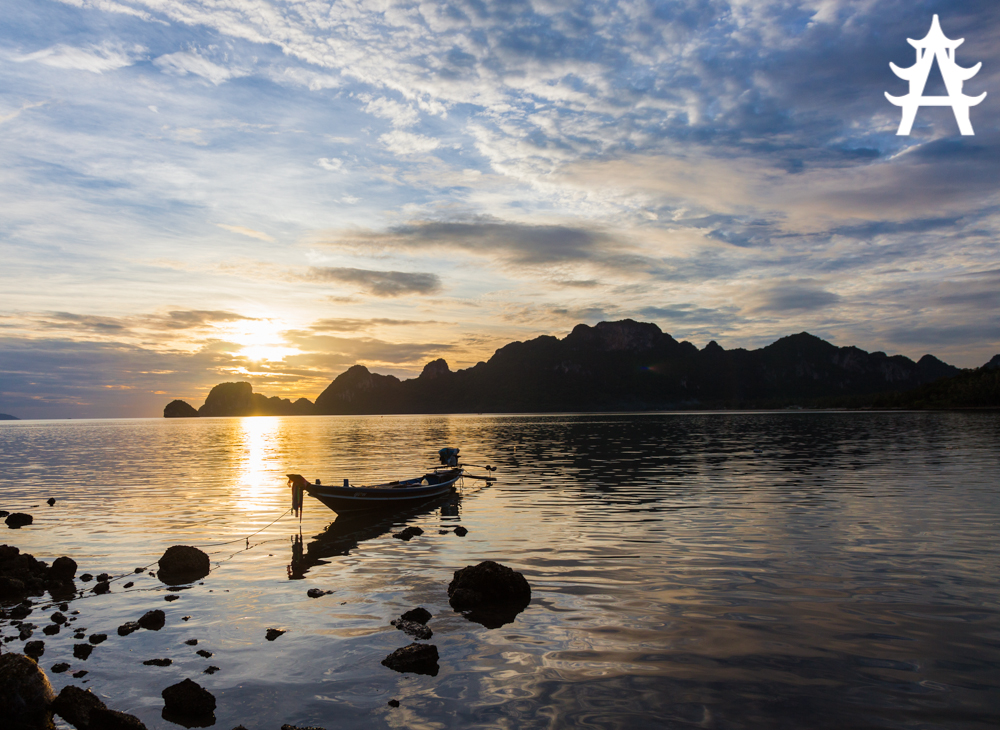 We made it! After having to change our travel plans spontaneously yesterday (we had to stay a night in Surat Thani instead of just passing through directly to Koh Phangan) we were able to finally get to our island paradise today.
We left as early as possible (which required us to get up at 4:30AM) and head to the bus station. The minivan carried only three passengers including us and got us to the boat pier 30 minutes ahead of time.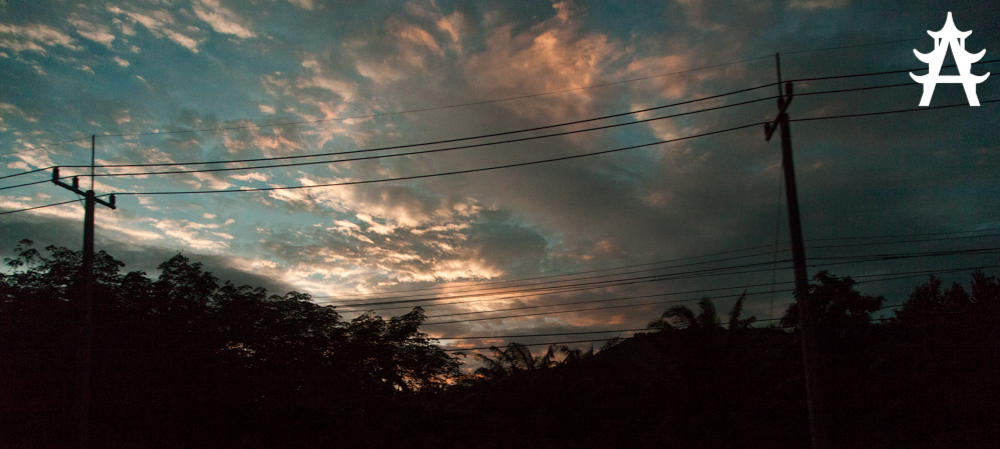 The sun was just rising and everything was perfect. While the sky over Surat Thani was still a bit clouded, it got clearer and clearer as we got closer to Koh Phangan. In the pier we were welcomed by a driver from our resort who came to pick us up. Smooth, easy, perfect.
I had booked the resort in advance, expecting the island to be crowded and overflowing with tourists, which as it turned out, was far from reality at least at the norther end of the island where we are staying.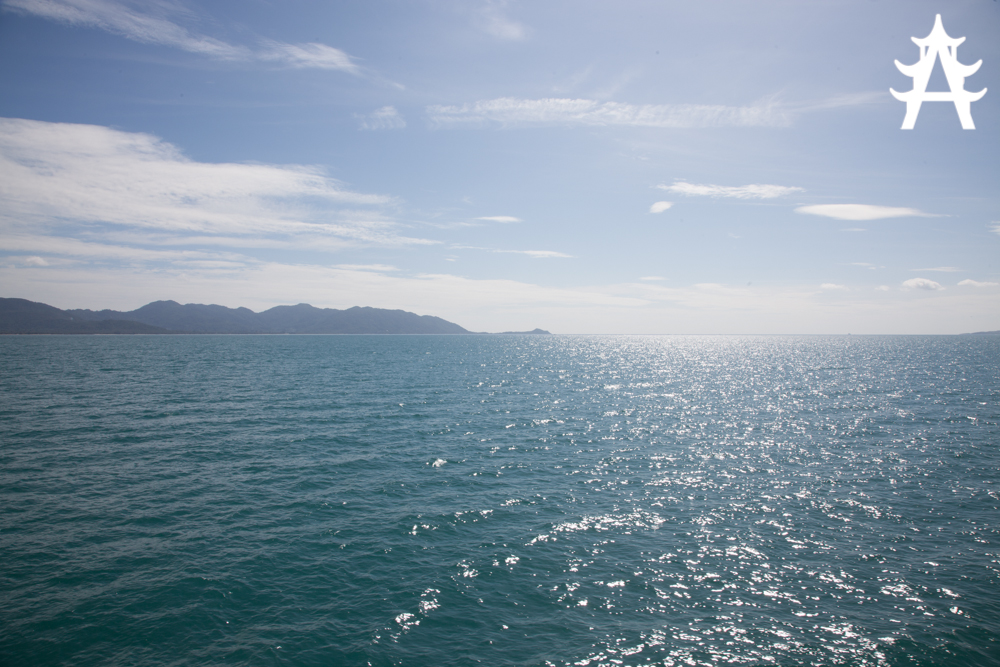 For a total of 890 Baht (€22) per night we are staying in an A/C twin bed room with ensuite bathroom, hot water and breakfast included. We got a very nice pool with seaview and a beautiful garden in front of our bungalow. Its amazing.
As the beach that is downhill from our place is not one of these beautiful white sand beaches, the resort offers a complimentary shuttle to the three nicest beaches at this end of the island. The staff is very devoted to delivering as much service as possible and to make us feel home. We enjoy it a lot.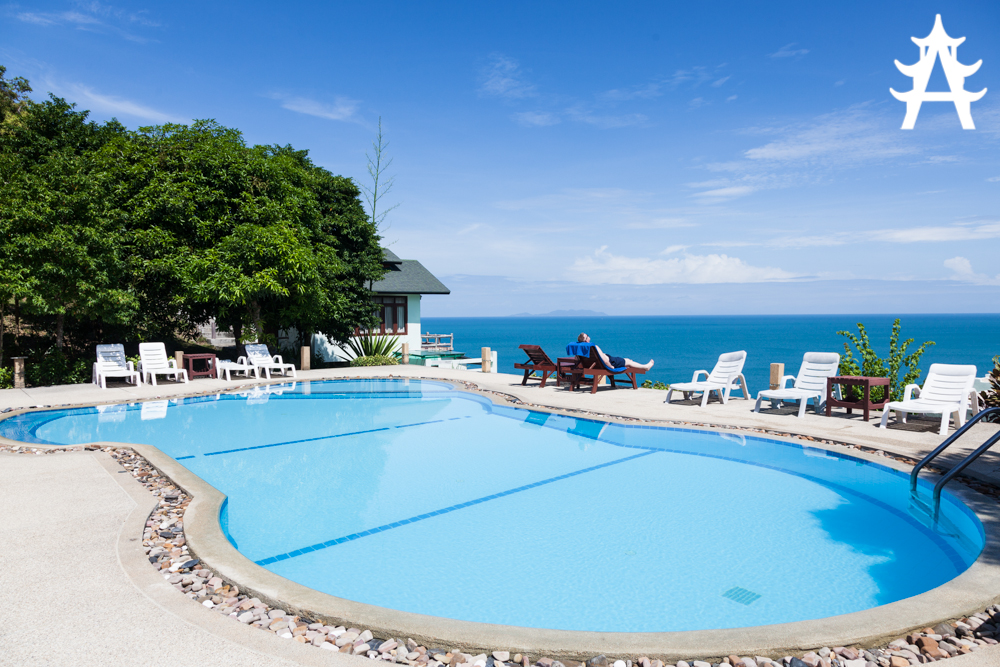 We decided to take on the offer of the free shuttle and spend our first afternoon on the supposedly nicest beach of the three: "Haad Mae Haad". It featured a clean, long, white sand beach with a nice scenic surrounding and only a few other tourists. There are a couple of restaurants and massage booths as well.
Swimming was nice as the water was warm but not hot and the beer was cold. We also took a 2 ½ hour nap to make up for the early start of the day. Apart from the sunburn we both got (Gordon was called a lobster by some spanish stranger on the beach) it was relaxing, enjoyable and…well….relaxing.
Tomorrow we are thinking about getting ourselves some motorbikes to explore the whole extent of the island. That is, of course, if the weather cooperates.
Enjoy!
Yours
Crazy Ivory
Follow my photos, travel route and stories on the Asia Adventure Page.