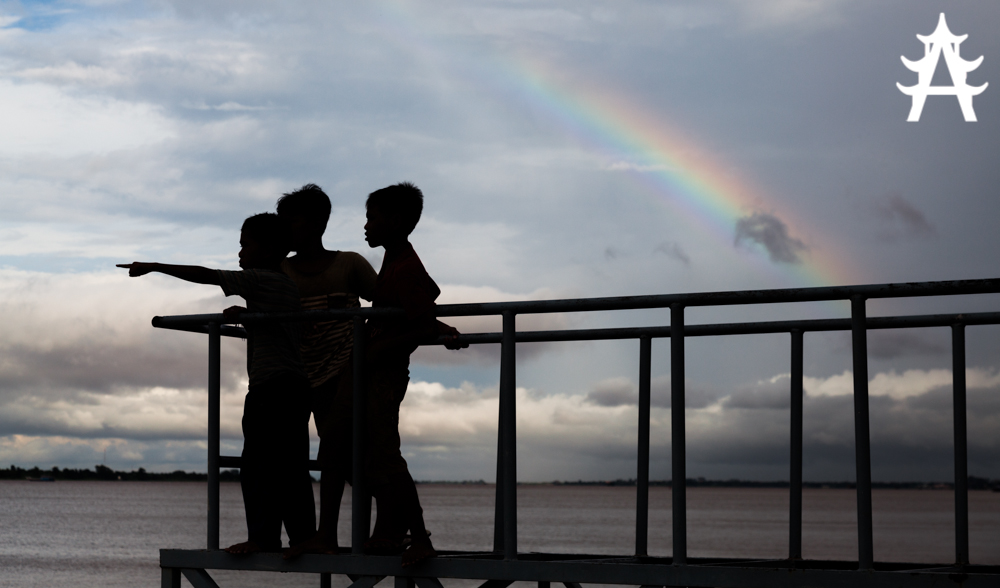 September might have been my most adventurous and most interesting month so far. It was versatile, full of unexpected surprises and interesting places and people. If I would have to choose between Thailand, Laos and Cambodia, I would certainly choose the latter.
The month started with an exhausting and very authentic jungle expedition through the outskirts of Sen Monorom, followed by a challenging trip to the gold mining city Mimong (which will stay in my mind more for the way there than my actual time in the city).
It continued with extensive motorbike explorations of the area surrounding Kampong Cham as well as my first visit to one of the "big" cities of Cambodia, Pnomh Penh followed by a tour to the ghost town "Bokor", around the corner of Kampot.
I also took a life threatening boat trip to the island of Koh Rong and a whole week of exploring temples around Siam Reap.
Budget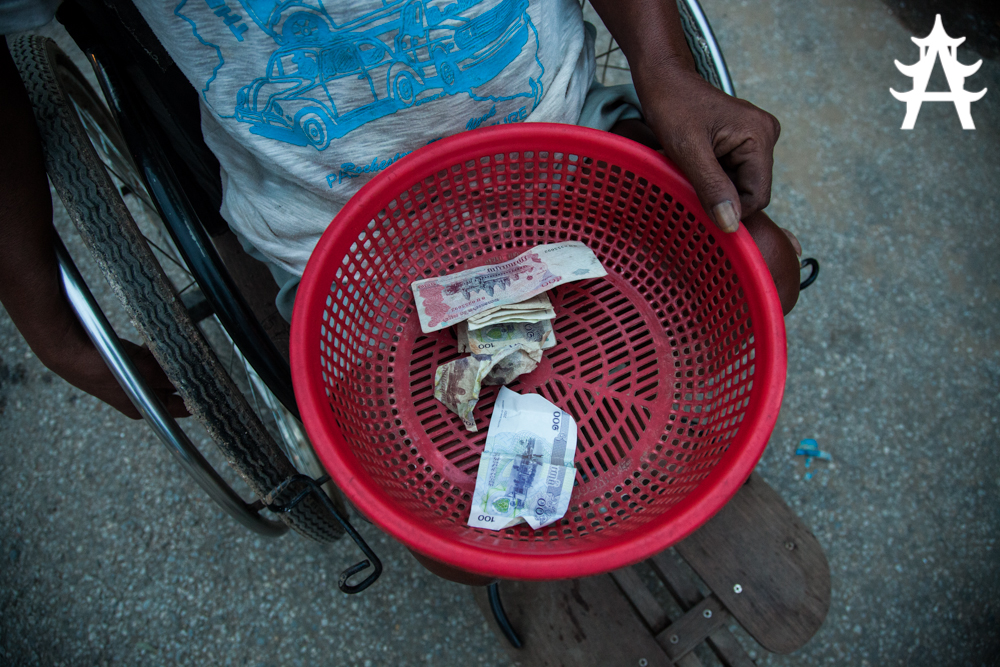 In September 2013 I spent a total of € 650. This is an average € 21,67/day (30 days)
Here you can see how that compares to the previous months: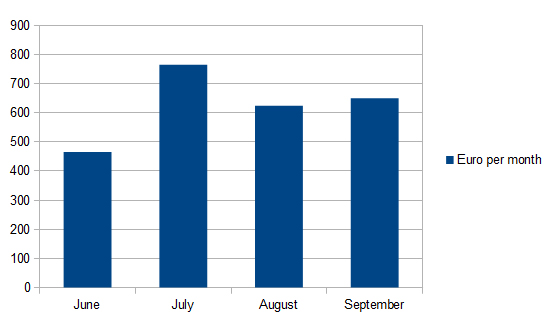 Cambodia is generally cheap for pretty much everything you need. Nevertheless I had quite a few extraordinary expenses that lowered my budget severely. One was the 90-day VISA for my stay in Vietnam next months, which costed a whopping $88. Another considerable expense was the 7-day pass for the temples around Siam Reap which set me back $60.
I also did a 3-day trek through the surroundings of Sen Monorom costing $90 and a 2-day trip to the gold mines of Mimong, priced at $70.
Travelling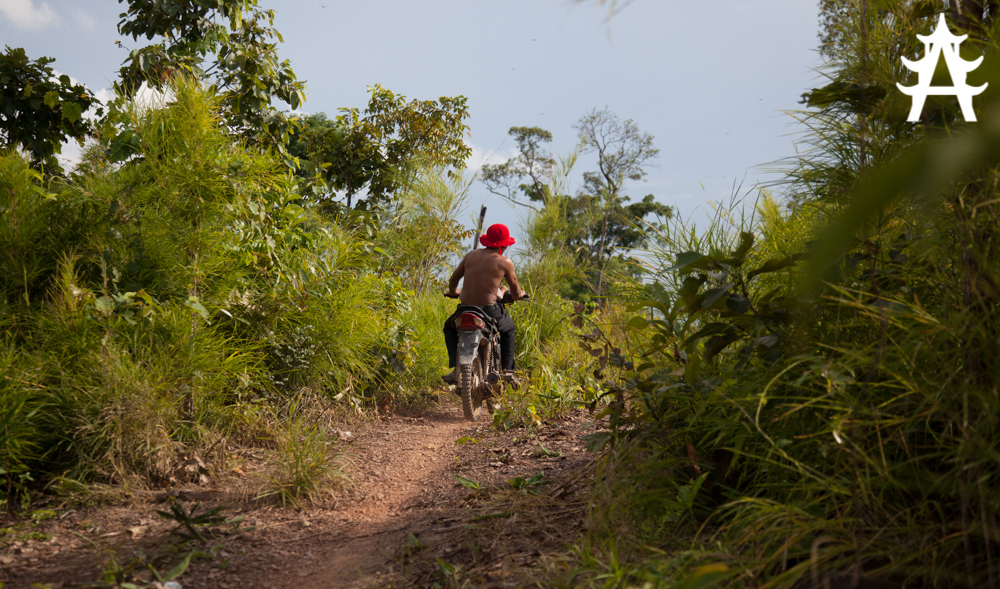 This month I visited a total of 10 places in Cambodia, which is pretty much the same amount as in the previous months.
Kilometer-wise I ended up with the lowest count of my whole trip: Just over 1500 km is what I covered in September. This comes mainly from me travelling in Cambodia only, which is a comparably small country. I also tried to reduce travelling time by hopping from one city to the closest other one.
The most extreme trip was certainly the boat ride from Sihanoukville to Koh Rong, where we got ourselves into the middle of a storm that made me believe I would not leave this boat ever again.
Extreme but in a less frightening way was also my ride to the gold mines in Mimong. I sat on the back of a motorbike and it took me and my driver nothing less than five hours to cover the 50km tour. The streets (I wouldn't even call them that) were as bad as you can imagine…and a bit worse than that.
As a contrast, I also got to travel the perhaps most comfortable way in this country: (besides flying that is) Hotel Bus.
Here you can see a comparison of the travelled kilometers in the past months:

Sleeping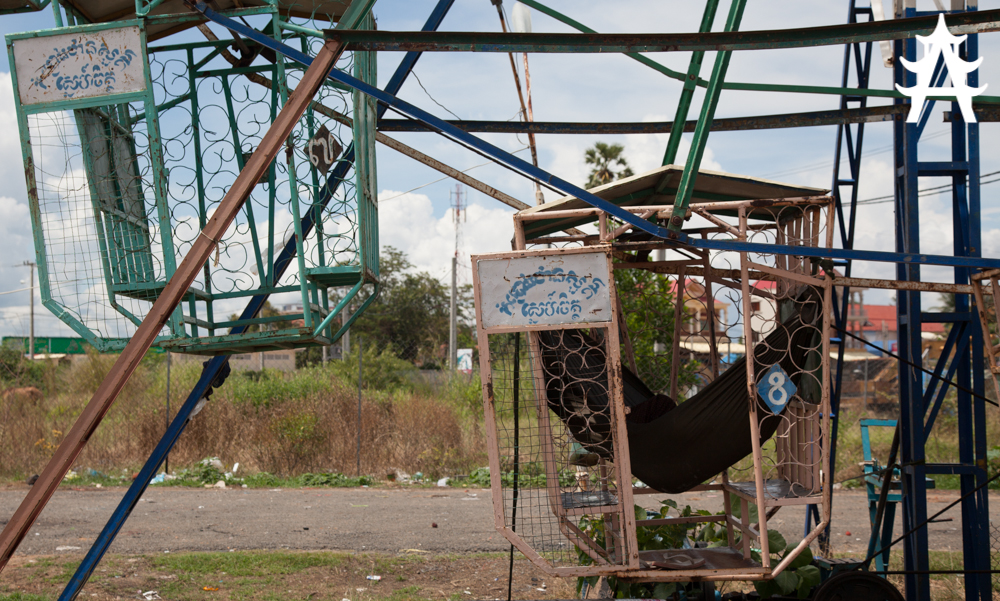 Guesthouses in Cambodia are on a very high standard without being pricey. My average room would be a double bed fan room with en-suite bathroom and cold water.
My cheapest stay was a guesthouse on Koh Rong island that set me back only $ 3 per night (for a fan room with mosquito net, 6 hours of electricity per day and no wifi). The most "expensive" place to stay was the "Mad Monkey Hostel" in Pnomh Penh where I paid $7 per night in a 12-bed air-con dorm.
On average I paid  around 4 to 5 US$ per night for a private room.
Eating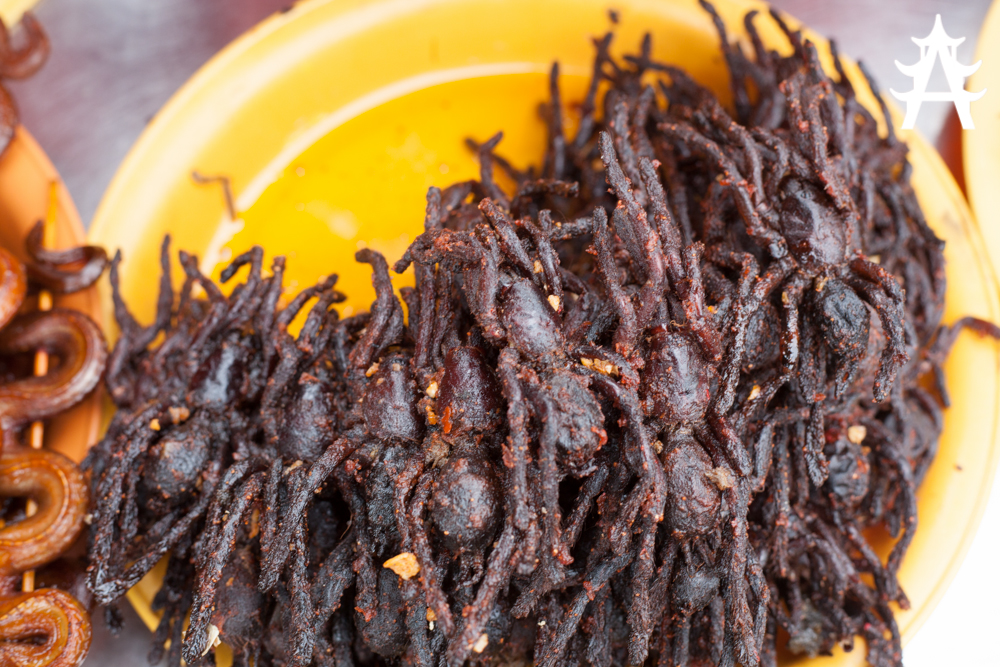 In terms of local street food Cambodia ranges between Thailand and Laos. There certainly is less on offer than you will find in Thailand but a hell lotta more than in Laos. Meals tend to be quite basic, something along the lines of rice and fried chicken, noodles with egg and the like.
I do have a sweet tooth, oh lord yes I do, and Cambodia had a couple of very nices offers to help with the craving. For once, I got myself a jar of Nutella that I would enjoy with a freshly bakes baguette in the morning or afternoon. In terms of drinks I sincerely fell in love with fresh banana shakes ($1), an average day included at least two of those.
I also got to try lizard, which is chewy and not very tasteful. I also bought a total of three fried tarantulas (one at a time) but ended up not eating one of them. Before you blame me, have you ever seen how huge these are???
An average food stall meal would cost me around 4.000 to 6.000 Riel ($ 1 to 1,50).
What Else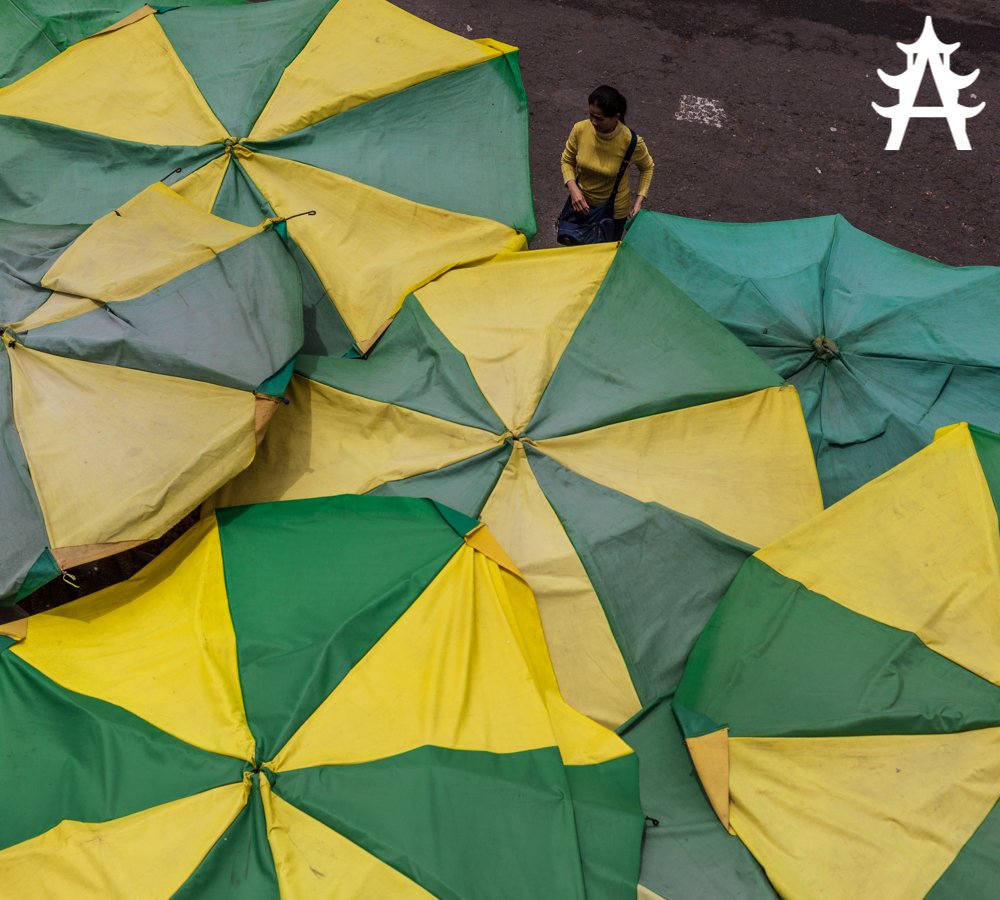 I love Cambodia, thats for sure. The people must certainly be the friendliest I met on my trip. Warmhearted, humble, honest and inviting is how I would describe them. The country is special as well as it offers everything from beaches to hills, from small villages to big international cities, from old temples to modern lifestyle.
What I like most is the cambodia attitude towards visitors, especially in the more rural areas. The people are incredibly interested in learning about you, where you are coming from and what you are doing. Passing through a rural town by motorbike leads to dozens of kids running on the street only to send a sweet "HEEELLLOOOOOOO" after you.
I am sad to leave the country in the coming days but I got a lot more stuff to look forward to. I will meet my brother Gordon in Bangkok at October 6th and we will spend two whole weeks travelling together. I am really looking forward to him coming here and also to our first night in one of the most exclusive accomodations in Bangkok. I won't give away anything just yet, but I am sure it will lead to some amazing photos.
Yours
Crazy Ivory
Follow my photos, travel route and stories on the Asia Adventure Page.