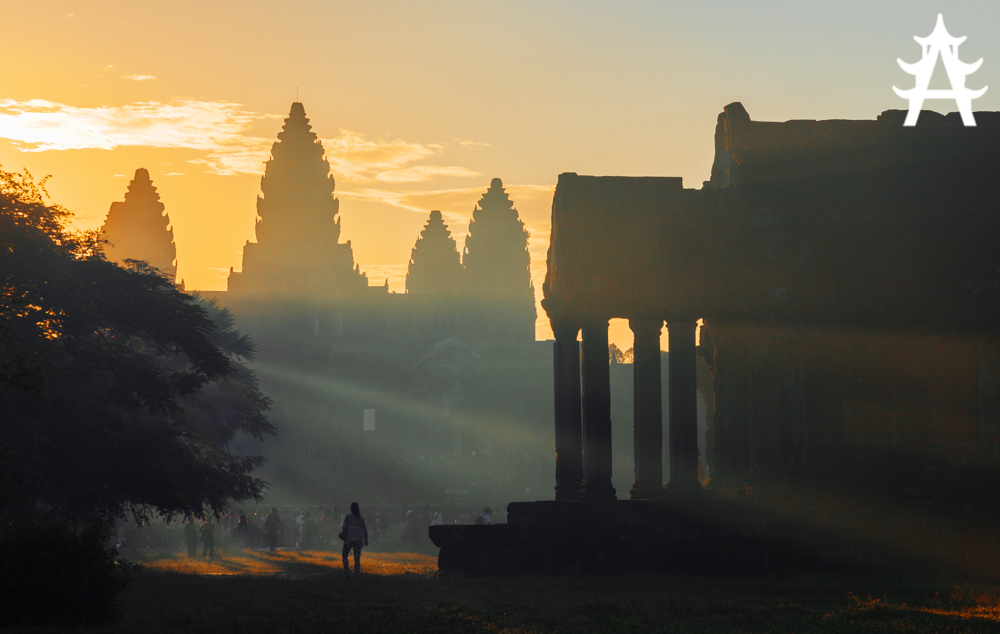 Regular readers of this blog might expect to read an extensive rant on what a sellout tourism hell Angkor Wat is. To be perfectly honest, two days ago I would have expected the same. Surprisingly (and that is why the word is in the headline of this article) it won't. But lets start from the beginning.
I arrived in Siam Reap very early yesterday and did not waste much time in my hotel. Instead I got myself a rental bike and made my way to Angkor Wat. For the people who haven't heard of Angkor Wat (shame on you!! No, just kidding) I can only refer you to the extensive Wikipedia Article that begins with this spot on description:
Angkor Wat  is a Hindu, then subsequently Buddhist temple complex in Cambodia and the largest religious monument in the world.
Well, yeah. Its big. And its certainly beautiful. And, and that is what is not mentioned in this first statement, its extraordinarily crowded with tourists. Knowing this, I was not looking forward to visiting Angkor Wat too much. Tourist sights tend to disappoint me in 19 of 20 cases and I did not see any reason why Angkor Wat would be an exception.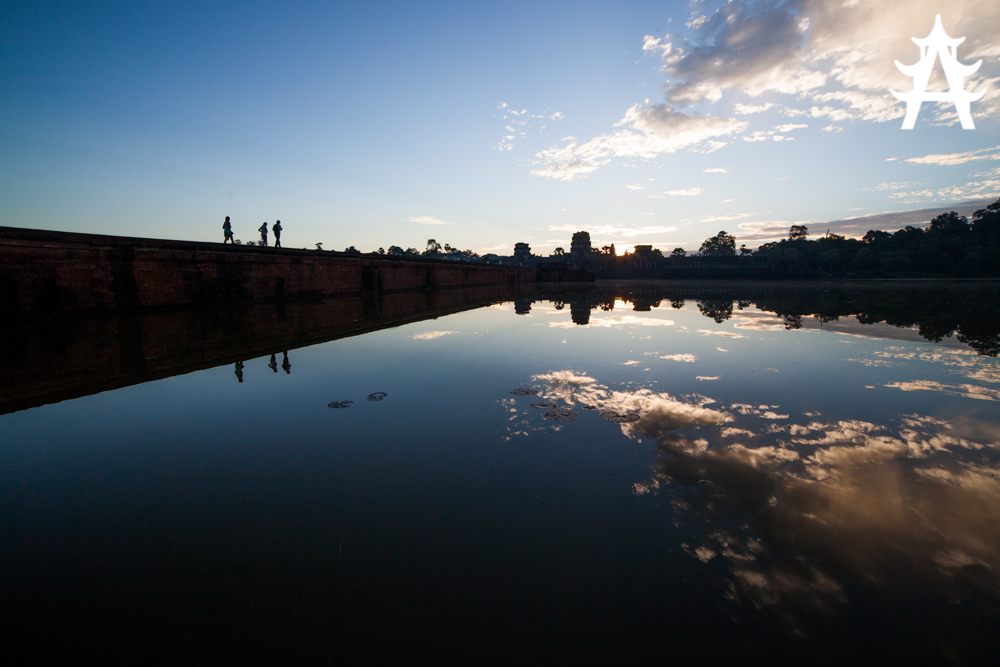 The first day I arrived around 10AM and it was already full of people. I explored the insides and realized that its indeed possible to find quiet spots here, all you need to do is to leave the main walkways and head to the smaller alleys. I also realized that apart from the tourists, there are many many local people strolling around here, some sell their goods and some are only enjoying the place. This offered a couple very nice opportunities for photography and gave the shots some local color.
Today, on my second day, I got up at 5AM in order to catch the sunrise at Angkor Wat, which is a common thing to do here. I was already running a bit later than expected, so I loaded my bike into the first Tuk-Tuk I could find and off we went. I am glad that I did that.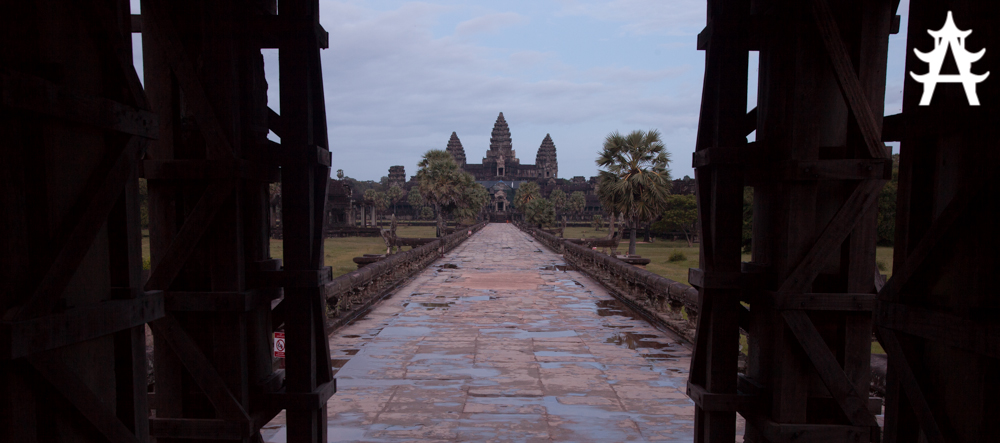 I arrived just in time for one of the most beautiful sunrises I have ever witnessed. Since we had some rain the night before, the temple was wreathed in a smooth mist and the sunrays were visible and long. The puddles and ponds on the temple ground offered thousands of perspectives on the scene and it was more than enjoyable to play around and find the interesting angles.
To my surprise, the masses of tourists that had woken up early as well did not annoy me as much as I would have expected. The moment was too beautiful to let myself be distracted by that. The photographs in this article can only convey the feeling to a certain extent but I am sure you get the idea.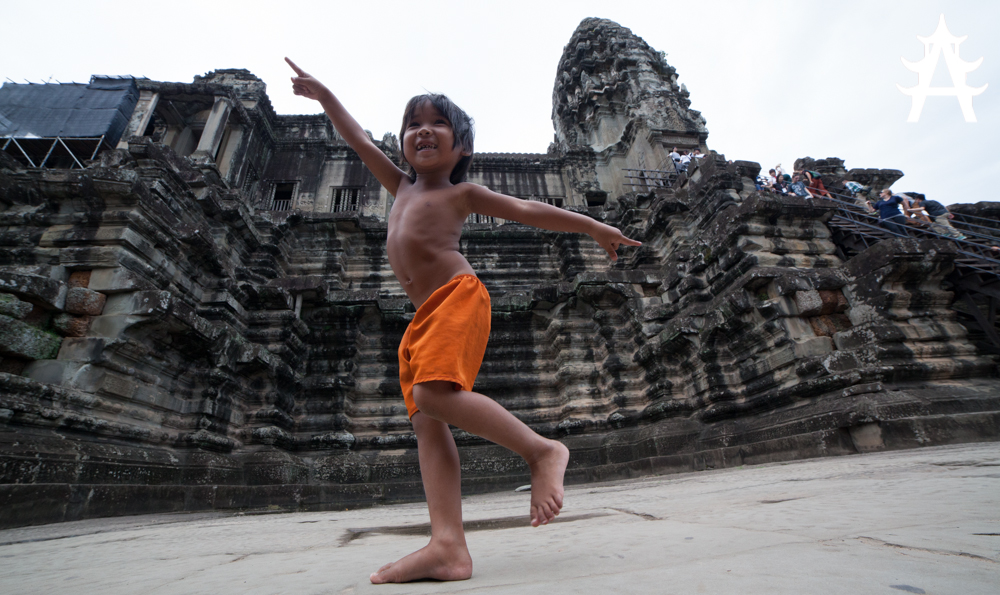 It was certainly the nicest time I ever had in a so called "sight" and one of the nicest sunrises I ever witnessed. Luckily I got myself a 7-Day pass for the temples around Siam Reap (costing a whopping $60 BTW), so I will be able to enjoy this spectacle a couple more times in the coming days.
Kids catching fish at Angkor Wat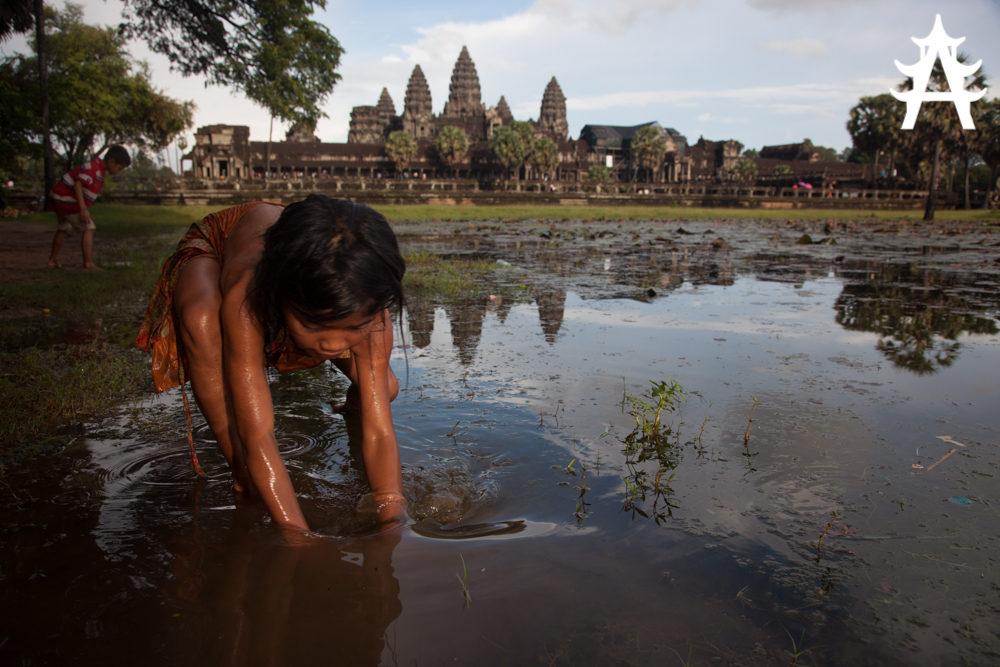 If you happen to be in Cambodia, check it out. Get up early! It worth it!
Yours
Crazy Ivory
Follow my photos, travel route and stories on the Asia Adventure Page.