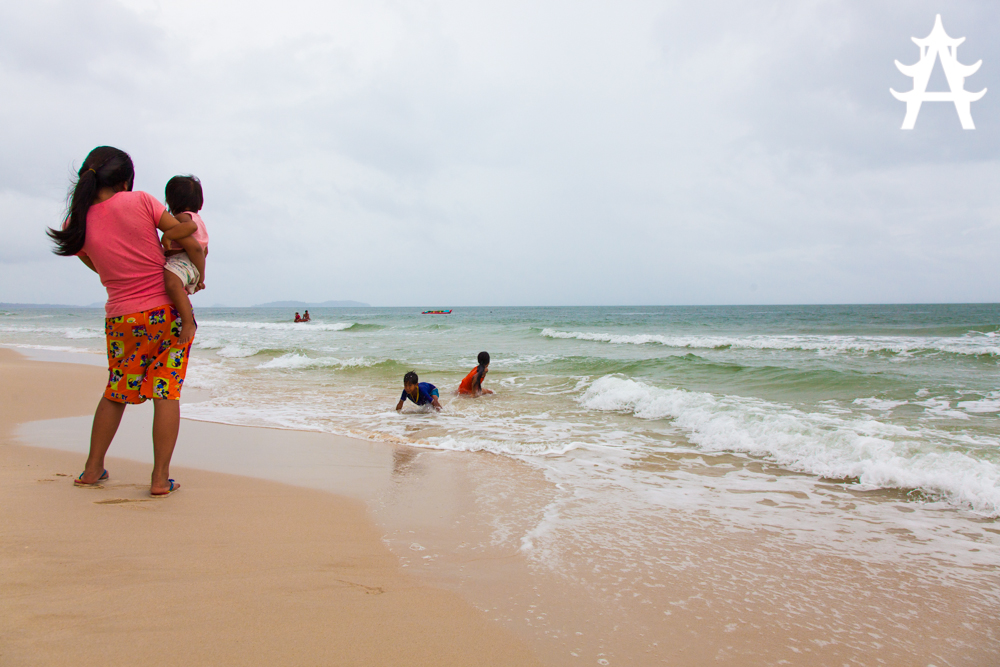 A couple years ago, when I was still in school, our class took a trip to Lloret de Mar. I wasn't too eager to go there but joint in nevertheless. It was a week that was consisting almost exclusively of Clubs, Bars and free drinks at the hotel bar. I did not enjoy it very much and swore myself to not do something like this again. Coming to Sihanoukville activated a lot of memories from that trip.
The city is equipped with beautiful beaches, nice hills that create an interesting backdrop and more bars and clubs than one person can count. In my first hours here I definitely counted more westerners than locals and its not even high season yet.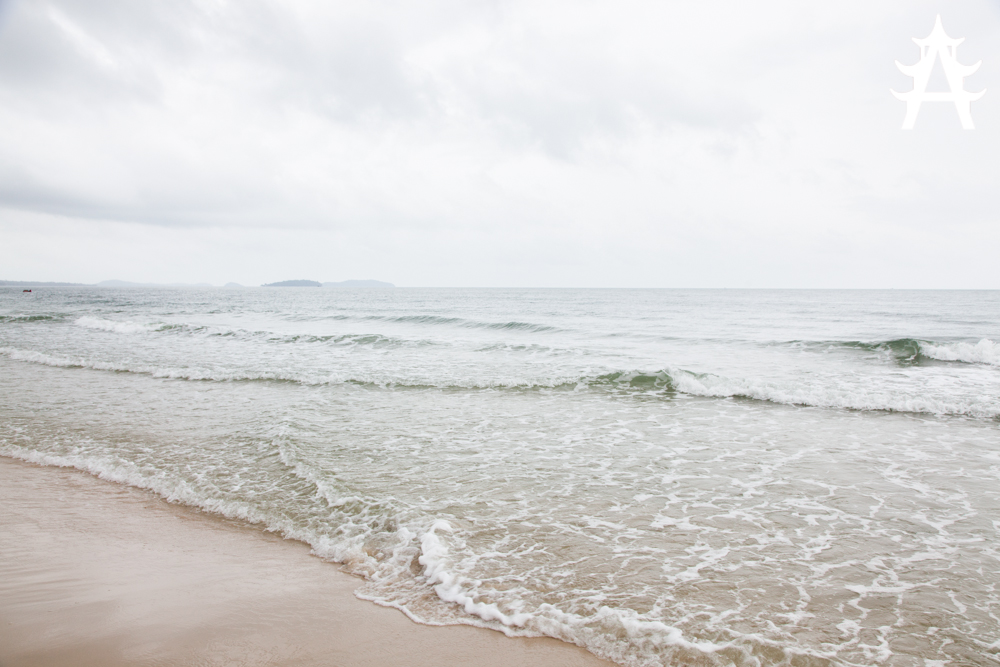 Even though all the beforementioned would be reason enough not to stay here, I think I will still do it. After all its the first time I get to enjoy asian beaches and the ocean. OK, "enjoy" might not be the best term to describe it. The weather is awful today. Its raining like crazy and supposedly that will hardly change during the next days. Since hoping for sun would be a bit illusory, I am at least counting on the rain to stop as its warm enough here, even when the sun is not shining.
If that works I might as well check out the islands of Koh Rong, which are closeby and supposedly really paradisical. For now Sihanoukville is no place to go crazy about.
Yours
Crazy Ivory
Follow my photos, travel route and stories on the Asia Adventure Page.