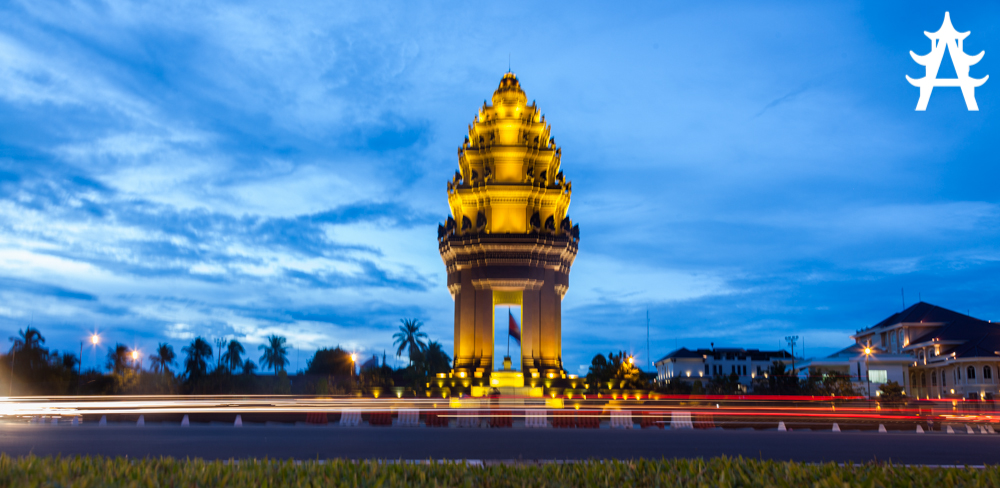 I have changed locations and have arrived in Pnomh Penh, capital city of Cambodia. Its of course a lot bigger than all the other cambodia cities I have visited until this point and, at least rating from my first impression, has less in store for me than them.
Nevertheless the atmosphere on the streets here is interesting, as due to the recent elections (that did not go well from the peoples perspective) there is a lot of police on the street and the public places feel tense. I will have to investigate a bit more in that sense during the next days.
I was lucky enough to coincidentially run into Ian, a very friendly british expat photographer who has been living in Pnomh Penh for the past four years. During the next days we will meet again and go shooting together, which I am looking forward to very much. A city of this size is hard to explore without a local, experienced guide, and having a photographer on my side is even better.
Due to the bad internet connection in my hostel I have limited this post to one image only, however I hope to publish more in the coming days.
Yours
Crazy Ivory
Follow my photos, travel route and stories on the Asia Adventure Page.