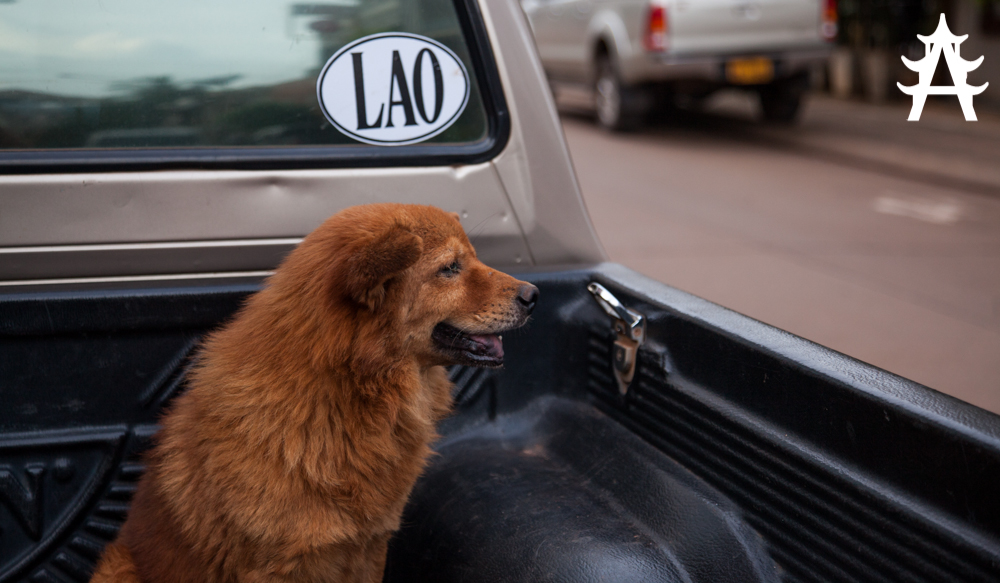 My third travelling month is ending and even though that sounds very long in my opinion, it feels even longer. Its hard to even remember all the places I have been to. It kind of feels like Thailand was a whole different trip than Laos and Cambodia, even though its been only a bit more than a month that I left it.
August, as the previous months, has been full of adventures. The month started in the north of Laos, where I visited Phonsavan, the main city in the worlds most bombed area and Vieng Xai, where a whole city hid in caves to protect themselves from the bombers.
I also went on a three day motorbike tour through the Bolaven Plateau, where I learnt to roast coffee and went swimming in a remote waterfall with natural slides.
My Laos experience ended in 4000 Islands (Si Phan Don), where I relaxed in a wooden bungalow without any electricity or internet connection,
I then proceeded to Cambodia, where I dipped into a natural vulcanic lake, ate snake for the first time in my life and explored the beautiful colonial town of Kratie.
Budget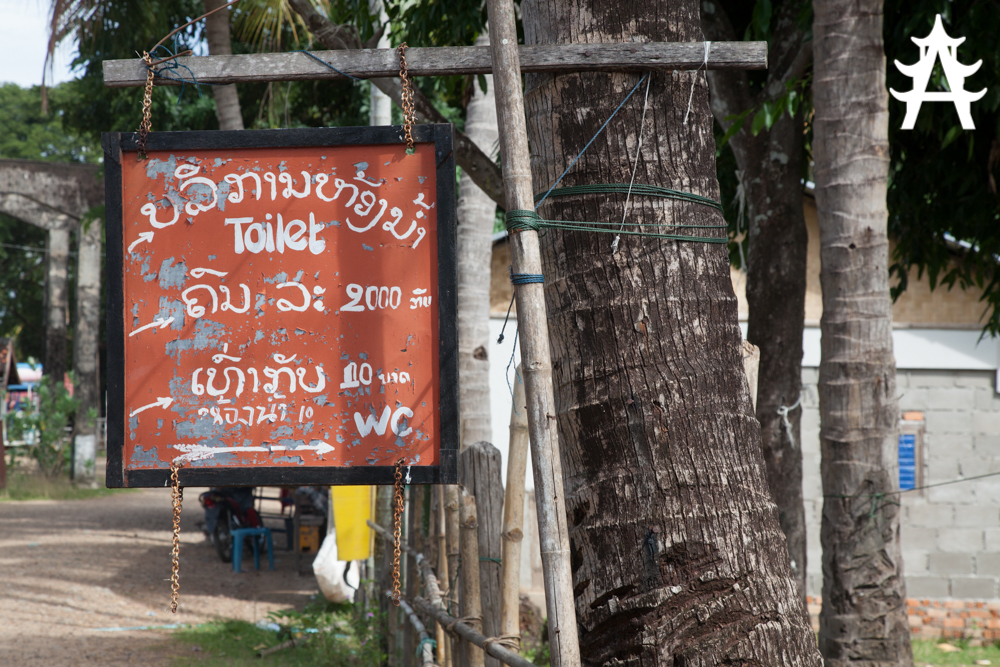 In August 2013 I spent a total of € 624. This is an average € 20,13/day (31 days)
Here you can see how that compares to the previous months: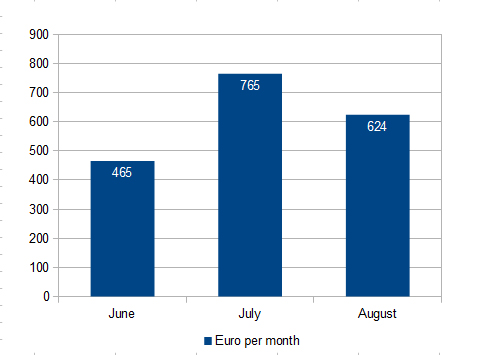 I spent most of August in Laos, which was more expensive than Thailand for most of the everyday spendings. While accomodation prices were lower than in Thailand, food and travelling were a lot pricier.
Other expenses included VISA costs for Cambodia (€ 23) as well as a pointless VISA for Myanmar that I won't use (€ 15). I also had 450.000 Kips (€ 45) stolen from my guesthouse room in Tad Lo.
Travelling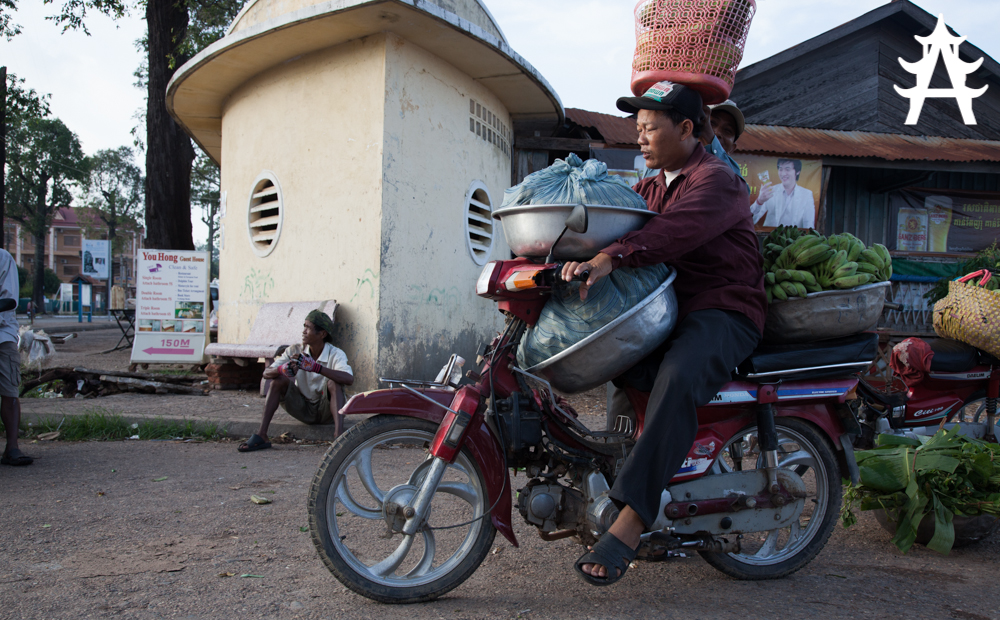 This month I visited a total of 11 places in Laos and Cambodia. This is one place more than in the previous two months where I visited 10 towns per month.
In terms of travelled kilometers I am exceeding the previous months as well. I covered a total of  2.750km this month. I used travel coaches, minivans and local buses for the biggest part of these trips. However, I also travelled by boat (e.g. from Nong Khiaw to Muong Ngoi Neua and back) and by motorbike through the Bolaven Plateau.
Here you can see a comparison of the travelled kilometers in the past months:

The longest journey this month was a 17 hour ride by local bus from Phonsavan to Pakse.
Sleeping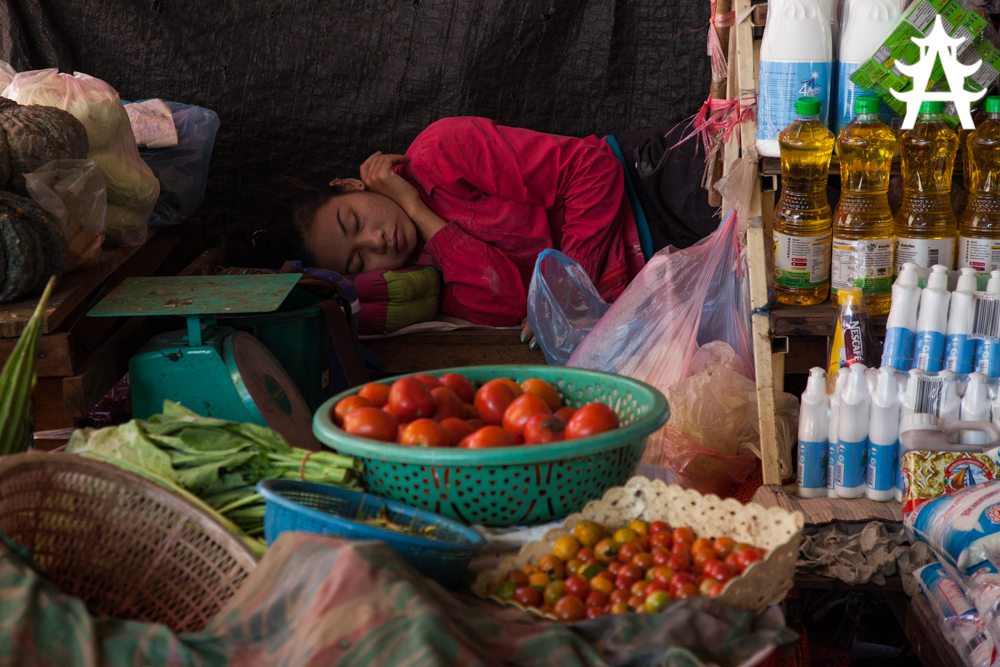 Accomodation in Laos is cheaper than in Thailand for the most part. The differences are not gigantic but since accomodation needs to be paid daily, even the small differences add up quickly.
My cheapest stay was a wooden bungalow with a mattress on the floor and a mosquito net, no fan for 20.000 Kips (€ 2) in Tad Lo. My most expensive guesthouse was the one I stayed in when visiting Phonsavan. I paid 60.000 Kips per night (€ 6) for a private double room with fan, TV and attached bathroom with hot shower.
On average I paid  around 30.000 Kips per night (€ 3).
Eating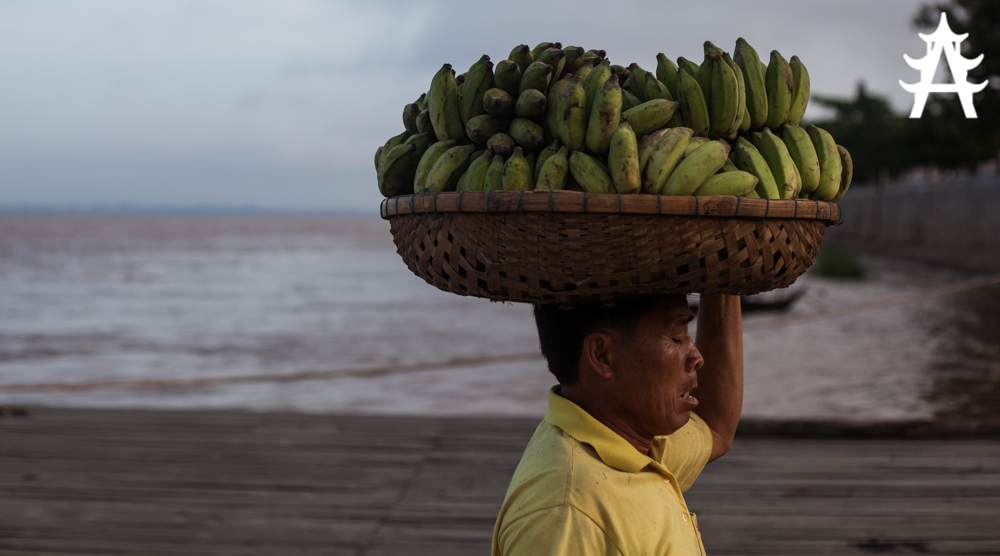 Since the culture in Laos goes strongly towards eating at home in the family circle, most restaurants and food stalls are catering exclusively to foreigners. This makes it very hard for foreigners to get to enjoy authentic Lao cuisine. Instead I chose to eat at indian places a lot (which are quite frequent in Lao for some reason). I also enjoyed some pleasures of western culture e.g. Bread with Nutella for breakfast.
The average dish costed 20.000 to 25.000 Kips (€ 2,00 to 2,50).
The last days of August, which I spent in Cambodia, were full of exploring the cambodian cuisine which seems to be diverse and a little extreme at times (snake on a stick, frogs and even roasted spiders).
Local food here is rather cheap, you can get a whole dish for 3.000 to 4.000 Riel (€ 0,60 to 0,80). 
What Else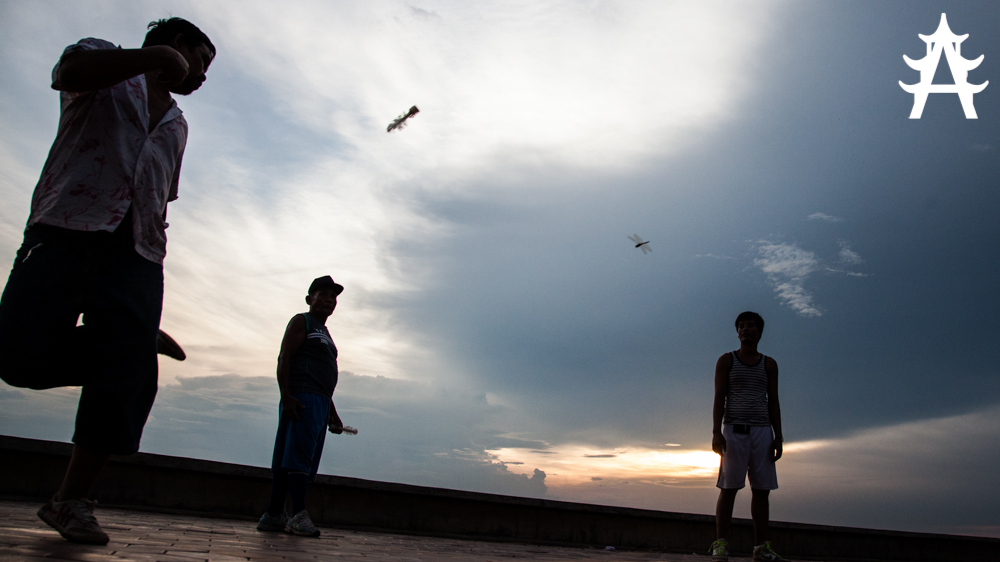 I booked my flights to Vietnam this month (the ticket price is not included in the August budget). At the beginning of October I will first head to Bangkok to meet with my dear brother Gordon who comes to visit me. After two weeks of travelling together, I will leave Bangkok for Hanoi at 19th October. YAY!
Yours
Crazy Ivory
Follow my photos, travel route and stories on the Asia Adventure Page.