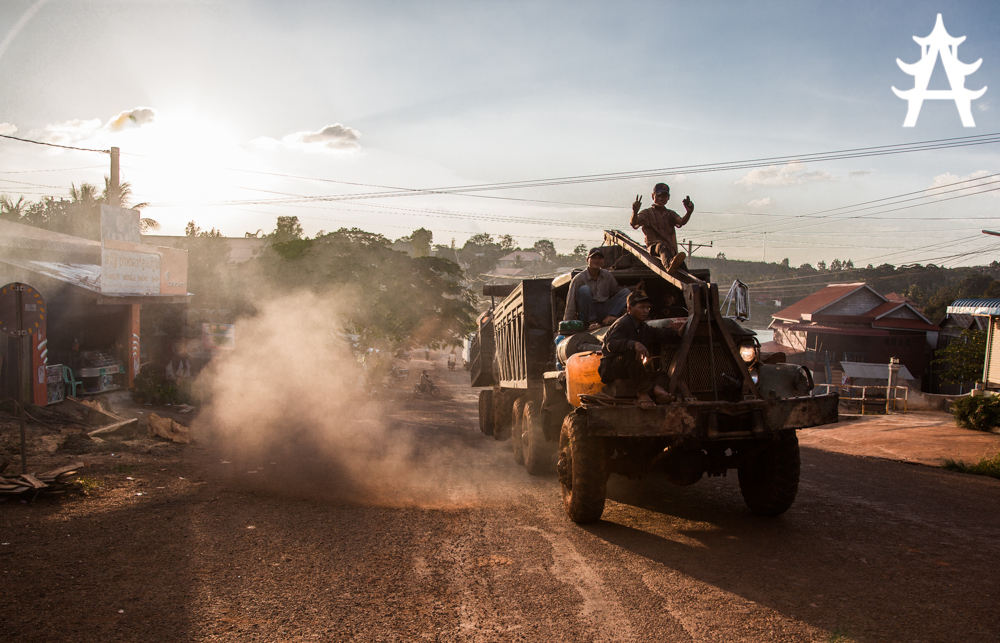 I have safely arrived at the next stop of my trip through Cambodia, Sen Monorom. If you have never heard of this place, don't worry. Its a small little town in the middle of nowhere, very close to the vietnamese border. So, why am I here?
There are a couple reasons that made me decide that this place might be a good destination:
Firstly, there is the Elephant Valley Project. This is the main attraction here, which is accountable for a good part of the visitors. On the projects website, they describe themselves like this:
"E.L.I.E.'s primary goal is to improve the health and welfare of domestic elephants in Mondulkiri Province. The secondary goal is to work with the people and the problems that face them."
With this in mind, I came here to visit the valley and probably even volunteer for a week or two (which I then decided not to do as it is $ 60 per day incl. accomodation and food). Instead I decided to at least visit for a day or two, as the money goes to a good cause, right?
After talking to locals and foreigners that have businesses in Sen Monorom, the self desription starts to sound a bit less believable. I was told that they are not giving back to the local community, that they are only interested in the biggest profits for themselves and that they do not respect the local minority groups.
I am still in the process of forming an opinion about this but the fact that the local society seems to be against it definitely got me thinking.
Secondly, there is a gold mining town called Mimong nearby.
As I have been shooting a lot of working people in the past weeks, this would make a great addition to my project. The way there seems to be rough (about 5 hours for 47km) and the people there might be even rougher ( according to the lonely planet, visitors are not exactly welcomed with open arms), but I think if I can make it to organize a local guide, it could still lead to unique images.
I will meet some people tonight and hopefully might be able to work something out.
Thirdly, the surrounding areas of Sen Monorom are perfect for trekking.
The whole eastern part of Cambodia seems to be the countries green lung with Sen Monorom and the Mondulkiri province being among the nicest spots in that region.
I have already started to ask around for trekking offers, and the prices are surprisingly low, even if you do it on your own. So I am considering to do a three day/two night trek within the next days. I really hope this works out.
Now I am off to gather more information (sounds harder than it will most certainly be, and there will definitely be beer involved).
Yours
Crazy Ivory
Follow my photos, travel route and stories on the Asia Adventure Page.