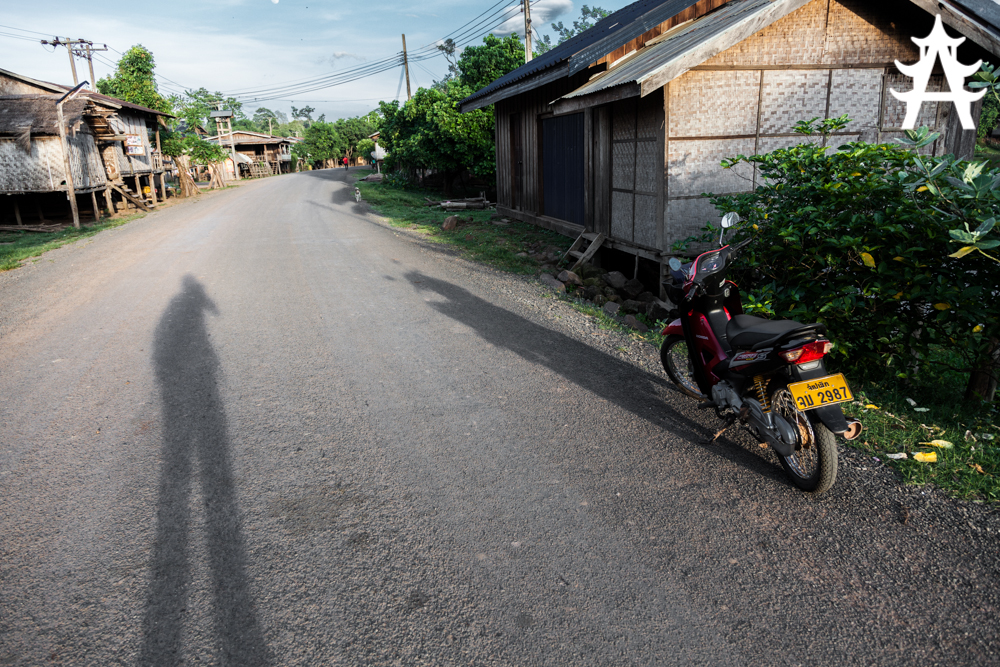 I did it. I actually left for my motorbike trip. On my own. That being said, there was a moment today where I questioned whether I really wanted to do it. This moment was when I went into my motorbike rental place of choice and told them that I would want to rent a motorbike. They asked for my passport, I told them that I could not give them my passport (which wasn't true, I simply did not want to hand out the only official document that would allow me to leave the country) but instead would give them my ID. They refused and told me that they would only accept a passport as a deposit and I took a few minutes before finally deciding to do it. The rest of the paperwork went rather smoothly and after a short introduction into the mystery of manual motorbikes I was ready to go.
It turned out that a manual motorbike is not terribly different from an automatic one, and that there is no reason to get too anxious about using the gears. Basically, you can start and accelerate with whatever gear you have set, the main importance of the gears comes into play when going uphill. In fourth gear you will have a hard time to get to the top of the hill, while in first gear its smooth and easy. After finding this out, the whole experience became a lot more laid back for me.
So, with my big bag on my back and a lot of motivation, I left Pakse for the Bolaven Plateau. The first part of todays drive was rather boring. Small cities, forests and a couple of fields, but nothing too interesting. After that however, the landscape changed and more and more fields and open areas appeared. I saw a lot of people working on the fields, many young children happily yelling "Sabaidee" in my direction and the impressive mountain panorama of the Bolaven started to become more and more visible.
Land is burned to make the soil more fertile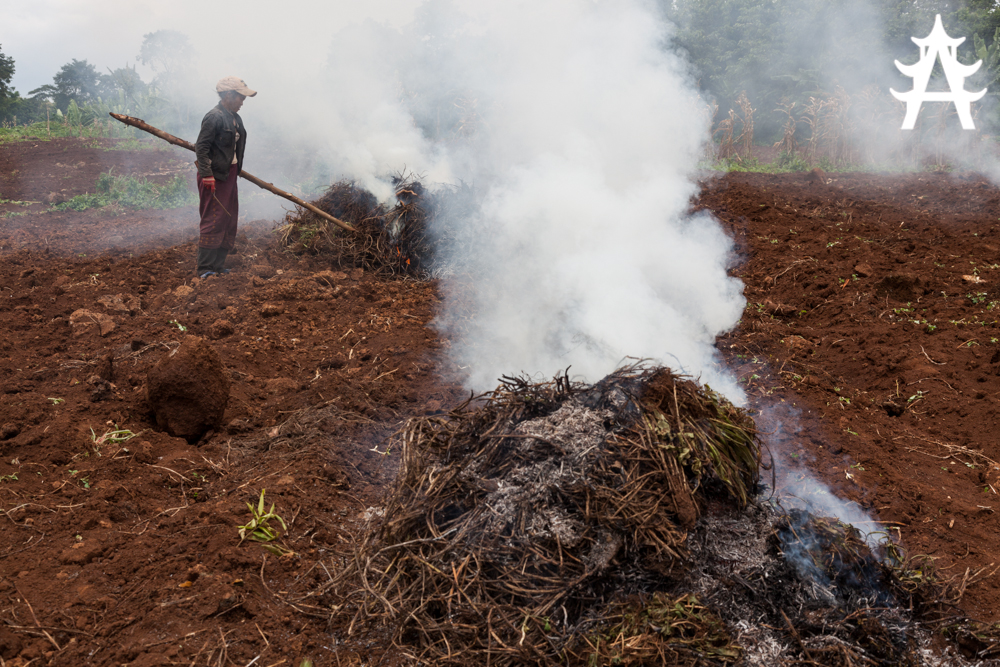 Peanut collection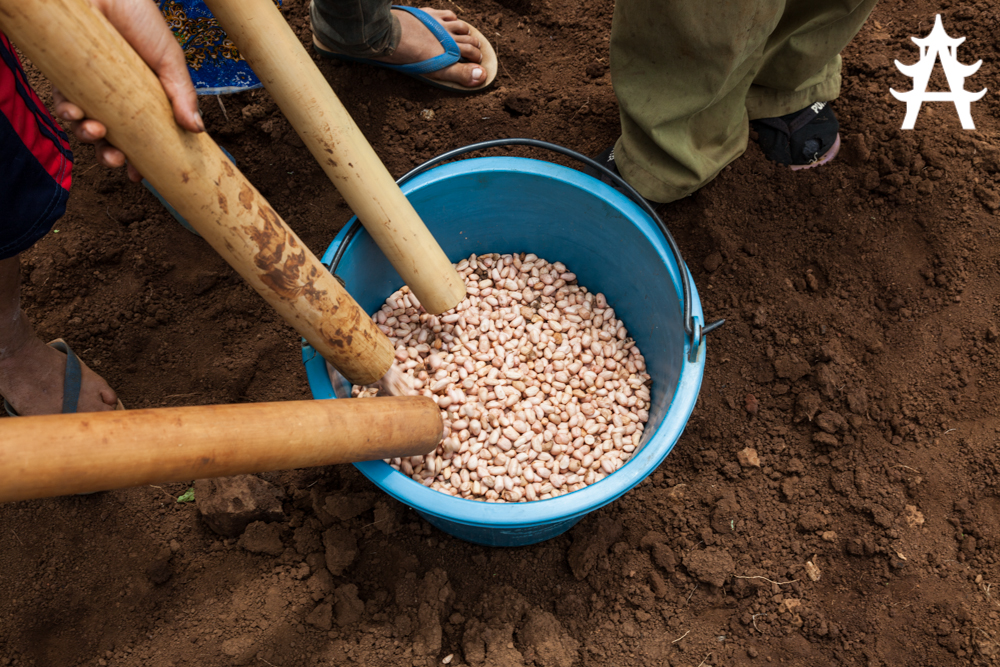 I stopped here and there, to photograph working people or an old lady selecting out the best nuts of the day. I also stopped at two waterfalls, the first being very very touristy and not too interesting, while the second really blew me away for a couple of reasons. Actually, when approaching the small village close to Tad Lo, where the Tad Suong waterfall is situated, a couple of young kids instantly offered to show me the way. So I went down the wild path to find a waterfall that did not look to spectacular on first sight. It was high, very high, but apart from that the amount of water streaming down was rather low, and therefore I did not even bother to take out my tripod. I was kind of disappointed but nevertheless decided to head closer to the falls in order to get a better impression of their sheer size. The kids did an amazing job with helping me to manouver through the rather difficult parcours of huge stones that are the way to the falls. The fact that I wore my 15kg bagpack on my back for most of the time did not make it a lot easier. When we finally got to the falls, I was impressed. The size of the waterfalls was even more impressive from closeby, and the kids ran to the stones underneath the falls, and slid down there. It looked like a huge fun, and I couldn't wait to try it out myself. It was fun. It was so much fun. It was more fun than any artificial waterpark can be. Because its natural, its free, its in the middle of nowhere and because I was  alone (apart from my local guides). I enjoyed it so much, and repeated the sliding down – running up again for at least a half hour before returning to my motorbike.
The first waterfall, not so exciting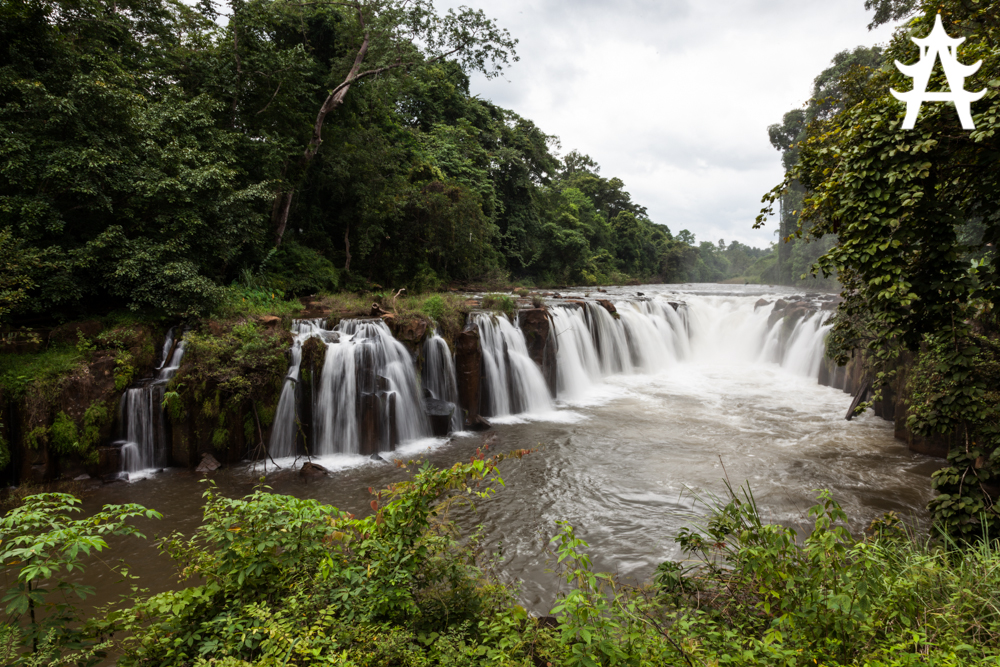 Quite a challenging way to the Tad Suong waterfall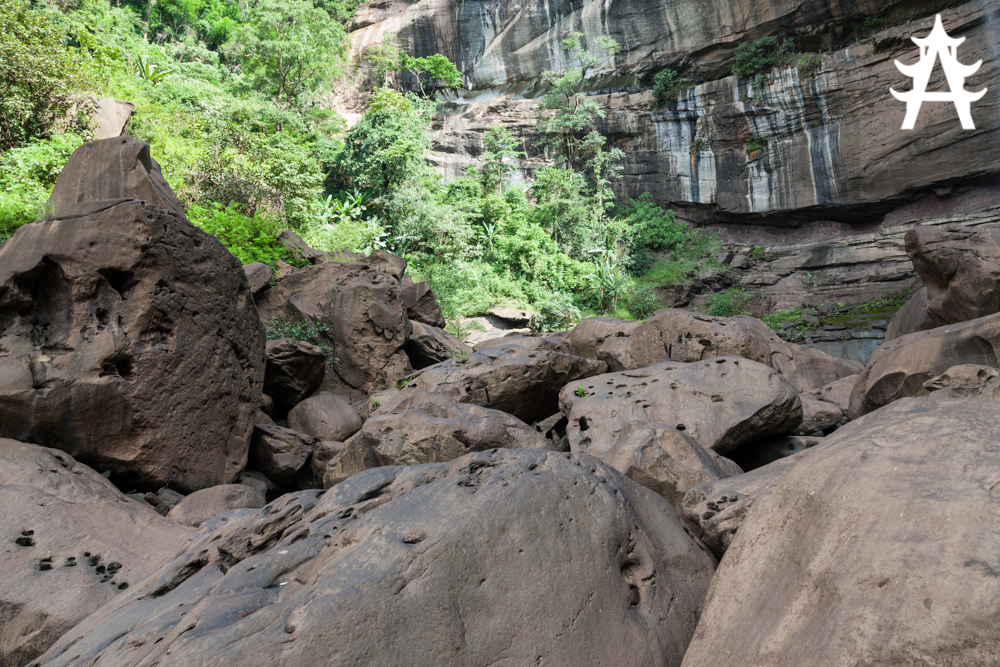 Tad Suong waterfall, can you spot one of the local kids?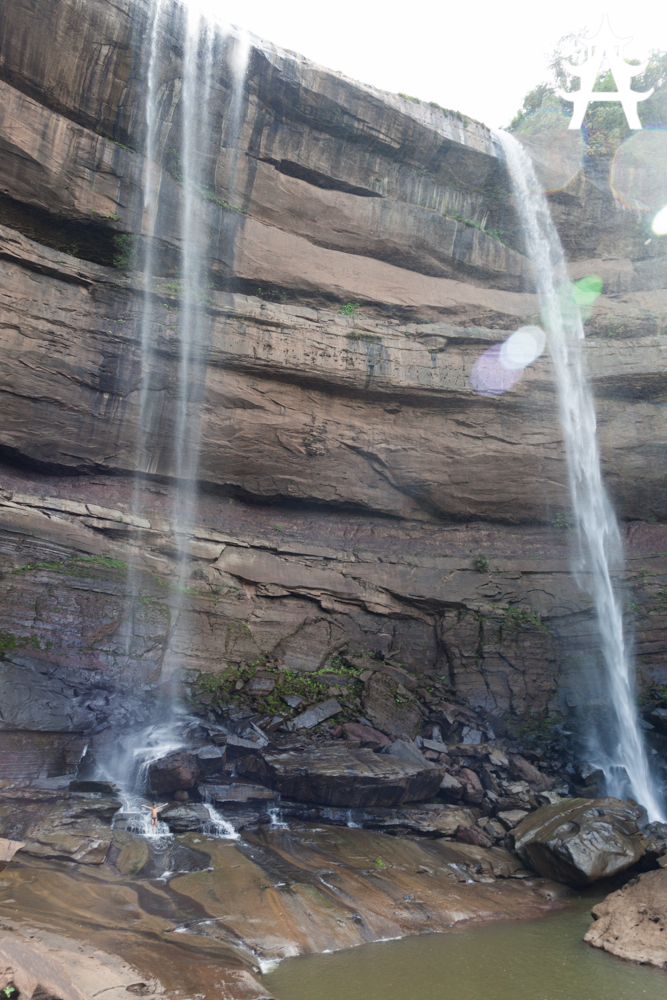 After that, I only went a few kilometres to the town of Tad Lo, where I found myself a cheap guesthouse and a place to eat, and where I met a couple of very nice fellow travellers. Perfect day. I am now considering to stay in Tad Lo for tomorrow and continue my motorbike tour the next day. I will decide tomorrow.
Allday life at the river in Tad Lo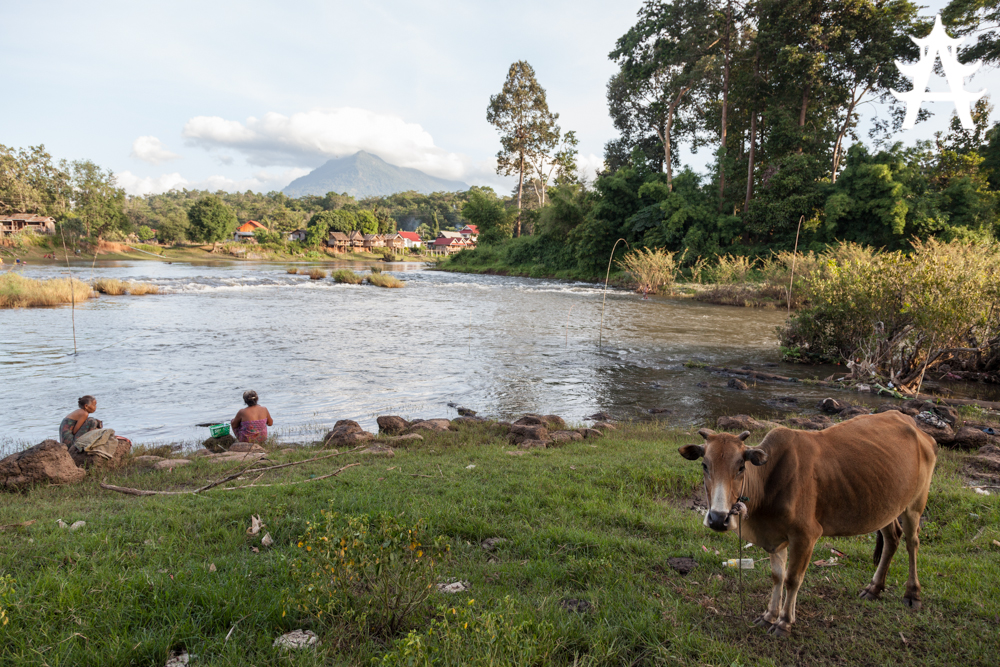 Worst thing of the day: I lost my first lenscap EVER. This can't be a good sign. While shooting on a wooden bridge close to the first waterfall, I dropped the lenscap and it fell through the gap in between the wooden planks and the last thing I heard of it was a quiet "splash". This has never happened to me before, I have not lost any lenscap in five years of photography. Lets hope it does not have a meaning.
Best thing of the day: Enjoying water fun with the local youth in a small village close to Tad Lo. These kids showed me the right way to get close to the waterfall, helped me to manouver myself and my big bag through the rather difficult stone path and also showed me the best ways to shoot down the natural slides. This was my favourite event of the day and definitely one of my Laos favourites!
Not hating it yet? Continue reading about Day 2 and Day 3 then.
Yours
Crazy Ivory
Follow my photos, travel route and stories on the Asia Adventure Page.