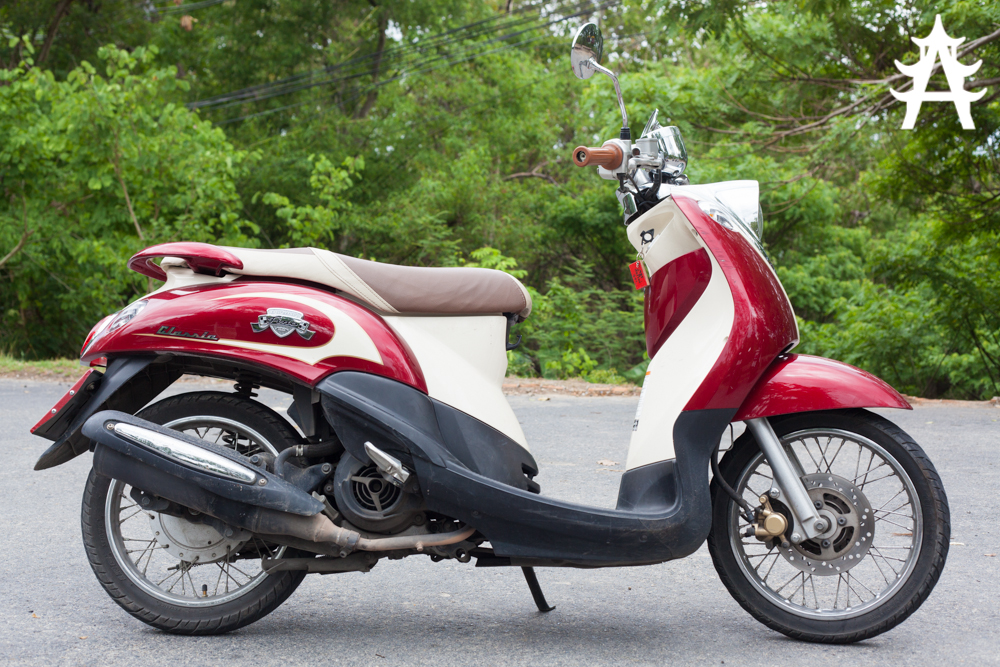 After not having done much over the course of the past two days, I feel the need to fight my laziness and explore this wonderful country a bit more. I really want to get off the beaten path for a bit, so I researched the area in order to find possible adventures.
ApparentlyPakse is a very popular place to start motorbike cruises from, as the surrounding areas are beautiful, equipped with decent streets and fool proof when it comes to finding your way. I took a bit of time to ask myself whether I would really want to do this, especially since I am on my own at the moment and not too experienced with motorbikes whatsoever.
The result of these considerations is, that I will definitely do it. The Bolaven Plateau seems to be a beautiful place and since I am mainly going from one town to the next, I don't see me doing this alone leading to any problems. My biggest concern is the fact that most of the rental motorbikes in Laos are manual ones. I have gained some experience with automatic motorbikes in Thailand and it worked quite well (apart from me crashing the motorbike on a parking lot and running it over both my feet), but riding a manual bike with clutch and gears is a different thing.
On the one hand I am afraid of making mistakes, on the other I am eager to learn it. I could also simply rent out an automatic bike (at the double price though) but I feel like using this opportunity to open up the world of manual bikes for me.
In my opinion, thats exactly what travelling is for: Making new experiences, trying new things, learning (and getting hurt from time to time).
So yeah, my plan is to do a three-day Bolaven Plateau loop that will hopefully give me the chance to see coffee plantages, waterfalls, villages and many more unexpected things. I am pretty sure that I won't have internet access while being on that tour, so I will publish the whole story when I am back in Pakse (should be around the 21st then).
So, keep your fingers crossed for me please =)
Yours
Crazy Ivory
Follow my photos, travel route and stories on the Asia Adventure Page.