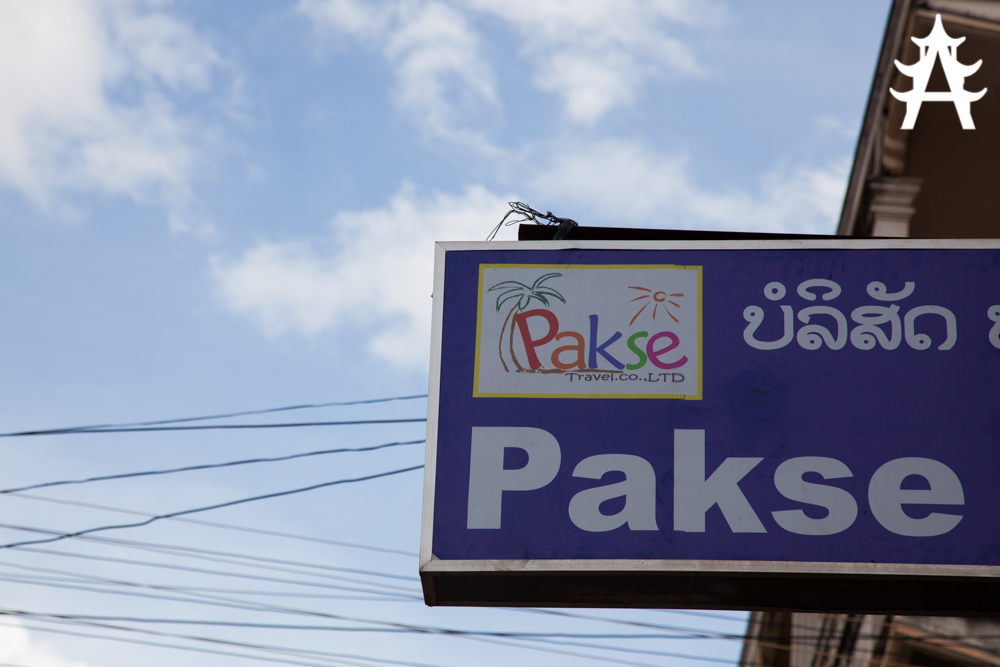 I did it. I entered the bus from Phonsavan to Pakse even though I knew it would be a horrific trip. But let me start from the beginning.
So I was back in Phonsavan after having travelled to Vieng Xai in the north-east of Laos a few days before. Getting to Vieng Xai from Phonsavan took me 11 hours by something that Lao people would perhaps call a bus. After having spent only one day in Vieng Xai, I returned to Phonsavan and the return trip was not much nicer than the first. Potholes, Mountains, Curves, too many people on the bus, landslides…you get the idea.
Being back in Phonsavan meant that I could finally start heading south, which I needed to do rather quickly as my VISA ran out and I was required to have it extended, which is only possible in the large cities. The only city in south Laos where you could get such an extension is Pakse, an uneventful town around 710km from Phonsavan.
710km. In most other parts of the world this would mean a good 7 or 8 hour drive. Not in Laos. Due to the road (or dirtroad) conditions and the amount of hills in this country, every journey will take you longer than expected. For reference, the distance from Phonsavan to Vieng Xai (mentioned earlier) was only 250km, still it took more than 10 hours to get there.
Having this in mind, 710km shocked me. I did not know how I was supposed to survive this. Nevertheless I needed to get to Pakse, so I booked the direct trip through my guesthouse. Together with Tuk Tuk pick-up this trip set me back 200.000 Kips (around € 20).
The Tuk Tuk picked me up at 6AM, got me to the bus station and after hectically inhaling my breakfast (noodle soup) at the station, I got into the bus. Actually, the fact that it was indeed a bus was the best news in a long time. I had read a few blog articles regarding this trip. Most of them simply warned everyone from taking this trip in the first place, but one article really described the whole extent of this journey, and the fact that our ride could be a Songthaew was shocking to me. So the first impression was a good one.
The bus quickly filled up. In most Lao buses the amount of tickets that are sold per trip are unlimited, which means that they simply never say: "Sorry, we're full". This can result in four people sitting on two seats or people sitting on the floor in the passageways. They get really creative.
Luckily I had blocked a seat for myself before getting my noodle soup, so I was rather comfortable. 
The ride proceeded to be surprisingly uncurvy and unhilly and despite the limited legroom, there were no reasons to complain. Also, the further we came, the more people got off the bus, while nobody entered. This resulted in more and more free seats that could be used for sleeping or at least lying. However, the seats were tricky. For some weird reason I don't understand, the cities had a build in tilt mechanism. So if you would rest your bodies centre of gravity too close to the edge, the seats would tilt and you would fall. I had this happen to me a couple of times during this ride and it did certainly not help to make this long trip feel shorter.
After 11 hours we arrived in Thakek. I had never heard of this town before so I looked it up on my guidebook in order to find out how long it would take us to get from here to Pakse. I expected something around 2 hours, as I was told the whole trip would take around 14 hours. Therefore I was shocked to read that the journey from Thakek to Pakse would take another 6-7 hours. AHHHHHHHH.
I was really worn out by this point, it was late, I was tired, my back hurt, I only wanted to get off this shitty bus.
These 6-7 hours went by surprisingly quick, which might be because there were only very few people left on the bus, which gave me the chance to claim four seats for myself. This way I was able to sleep pretty well, and the time passed.
By midnight, I was woken up. The bus had stopped and it seemed like we had arrived. What an amazing feeling. At the same time I was not very happy, simply because I hate arriving late at night. Firstly because every town feels so unsafe if you haven't seen it in daylight before, secondly because finding a Tuk Tuk or Taxi at night usually is a pain and a lot more expensive than during the day.
Lucky enough, there was a moto taxi waiting outside, and we quickly agreed on 20.000Kips (€ 2) for the way to the guesthouse I had looked up beforehand. In the end he dropped me off at some random guesthouse as he did not know the one I told him, but whatever. I needed to ask around inn four different hotels and guesthouses before I finally found one that had room available and was decently priced.
And then…19 hours after leaving my guesthouse in Phonsavan…sleeeeeeeping.
Yours
Crazy Ivory
Follow my photos, travel route and stories on the Asia Adventure Page.