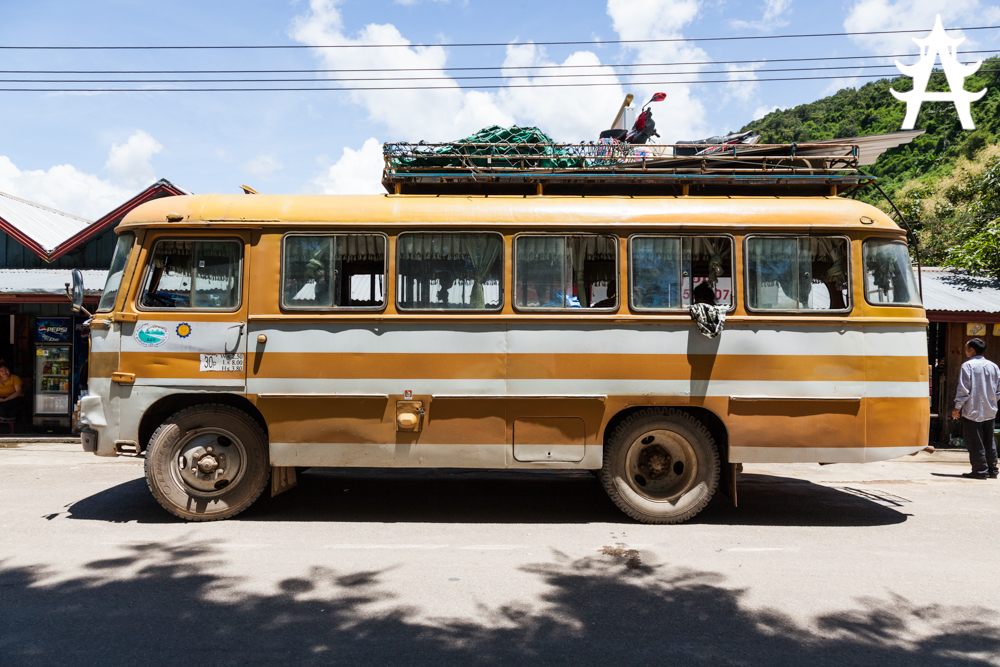 My bus ride today went pretty much as expected only that it was even worse. As you already read in the title, it took 11 hours instead of the estimated eight and the road condition was horrible as always.
The ride went pretty straightforward apart from an 30 minute stop because of to broken trucks. The way led up and down the hills giving us another chance to enjoy the beautiful landscapes of Laos. I did not take pictures though, they would look just as the ones from my other bus rides here.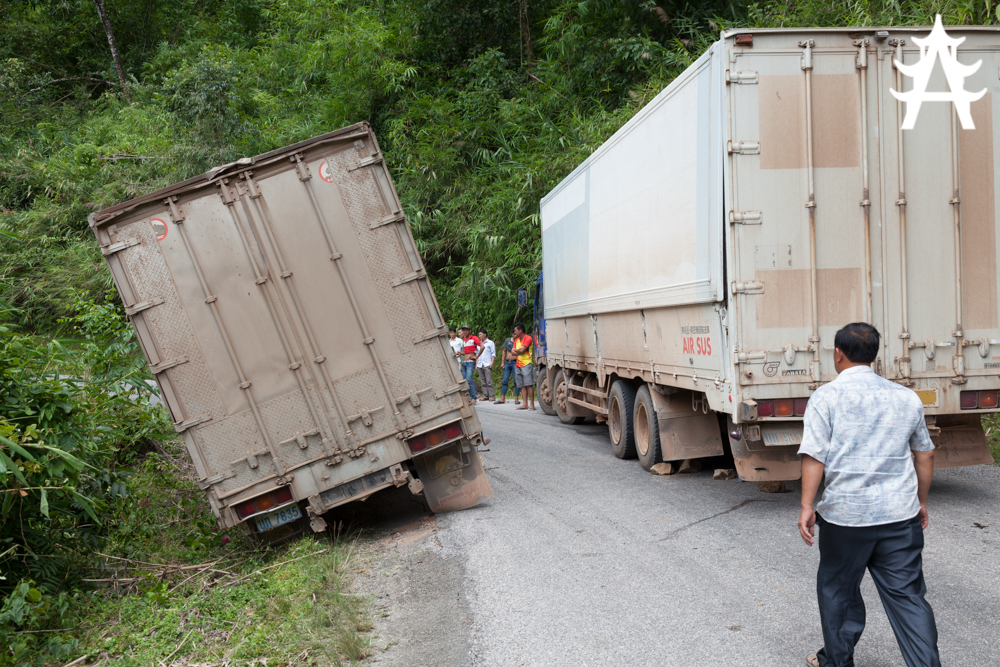 Our driver today was seriously insane. And not a very good driver for that reason. He seemed to know only two foot positions: driving full speed and stop. If there was a passenger wanting to get off or on or any unforeseen obstacle appeared on the road, he would stop. I mean, we would come to a full stop, within a second. Without exaggerating, I have never seen people fly like this in real life.
The only thing he did not bother to stop for were potholes. He seemed to be convinced that it would be the best to take them at full speed. The most extreme pothole came a couple of kilometres before Sam Neua and honestly, the people in last row hit their heads against the ceiling of the bus which is probably a meter away when sitting. It was insane, but I mentioned that already.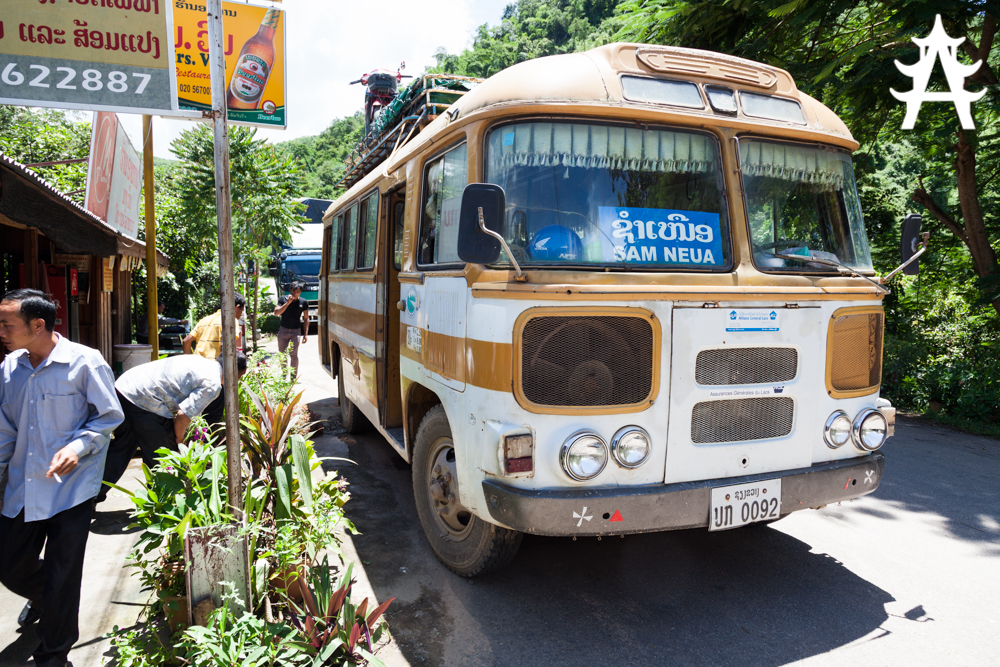 Now we are, after 11 horrific hours. I met a nice laotian guy in the bus that I am sharing a room with for the night and tomorrow I will head to Vieng Xai. Better hope it was worth it, I don't know how to react if all this driving was for nothing.
Yours
Crazy Ivory
Follow my photos, travel route and stories on the Asia Adventure Page.