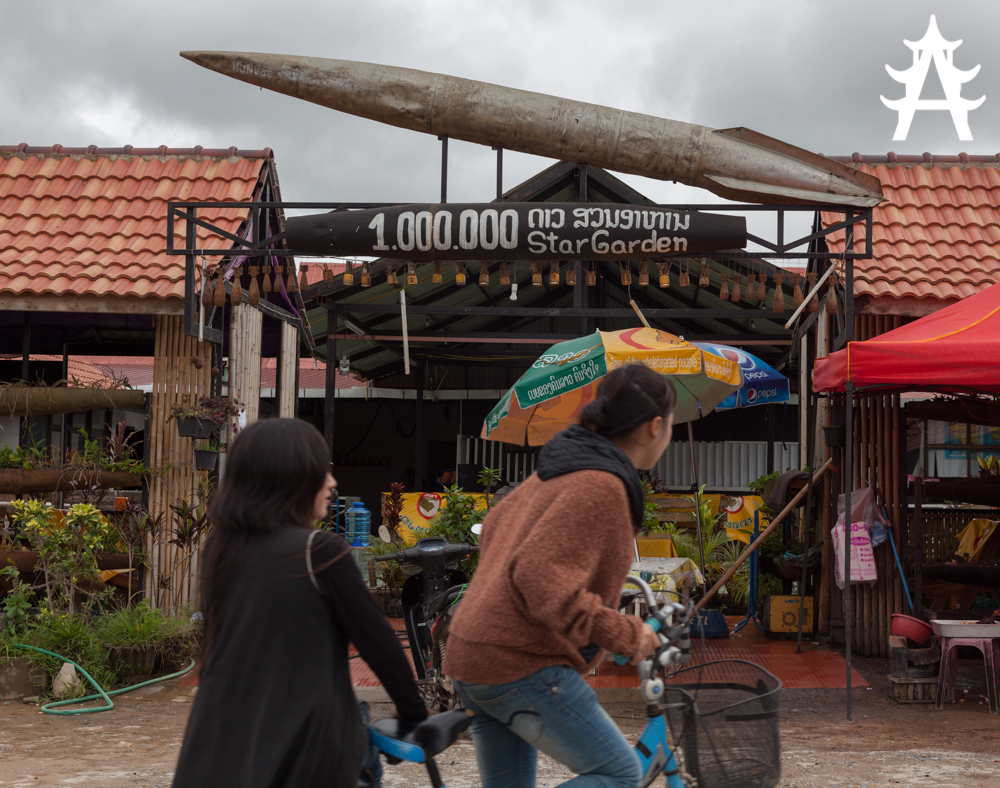 After my plan of creating a photodocumentary about the UXO situation in Laos has failed due to a number a reasons (one being miserable to none preparation), I do not want to lose any more time and head to the next destination.
From phonsavan there are only two options for me: Heading north to the vietnamese border, where large cave systems and war remains can be explored or to the south, where a few interesting cities, 4000 islands and finally cambodia is situated.
As my next destination after Laos will be Cambodia, I will have to head south at some point. However, as I still have 14 days left on my Laos VISA (with the option of extending), I made the decision to head north first, before finally starting to slowly make my way down south. The main reason is the city of Vieng Xai, a small town with a number of caves situated in close proximity.
Now, caves wouldn't have been enough of a reason to take an 8 hour bus ride, only to take another 8 hour bus ride to go back here after. But somehow they are though. The caves in Vieng Xai are extraordinarily large and like so many other laotian caves, were used as bomb shelters during the Vietnam War. The Vieng Xai caves were large enough to build a whole city inside them, which is exactly what people did. It seems like there was a school, a hospital, private caves for high officials and so on. This cave system was only opened in 2008 and the more I read about it, the more eager I became to go there.
So my bus to Sam Neua (a small city 30 minutes from Vieng Xai) will leave at 8AM tomorrow and I am looking forward to horrific dirtroads, potholes, hills and curves, as every bus ride in Laos. Yay!!
Yours
Crazy Ivory
Follow my photos, travel route and stories on the Asia Adventure Page.