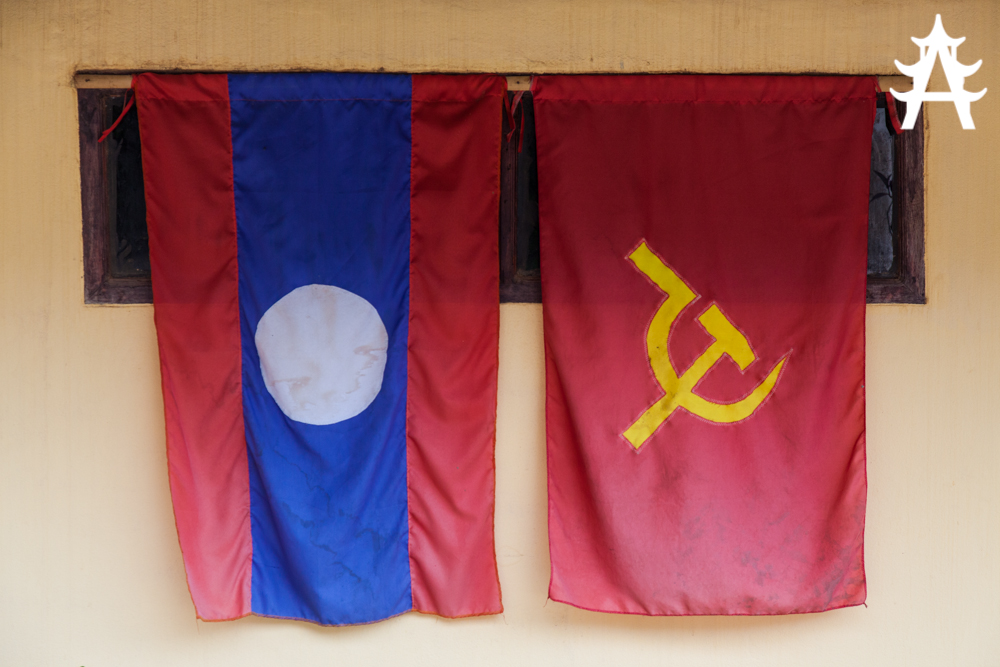 Two months. Pretty crazy. Before coming here, the longest I had ever stayed away from home was six weeks. That means that I now broke my own "record" and it doesn't even feel like that. Probably its because of the vast amount of impressions that I can not put my stay in asia in any timeframe or context but two months just sounds so short compared to how it feels.
And there was a lot going on this month. It started with a nasty feet infection that required me to visit a hospital. Apart from that there was an impressive jungle trek, the traditional candle festival in Ubon Ratchathani, the King Cobra Village and in between I had another infection, this time a lot worse. Oh yeah, I also entered the second country on my trip: Laos.
Altogether there was a lot going on. Here is a detailled overview of the past month. For comparison check out the Facts and Figures post of June 2013.
Budget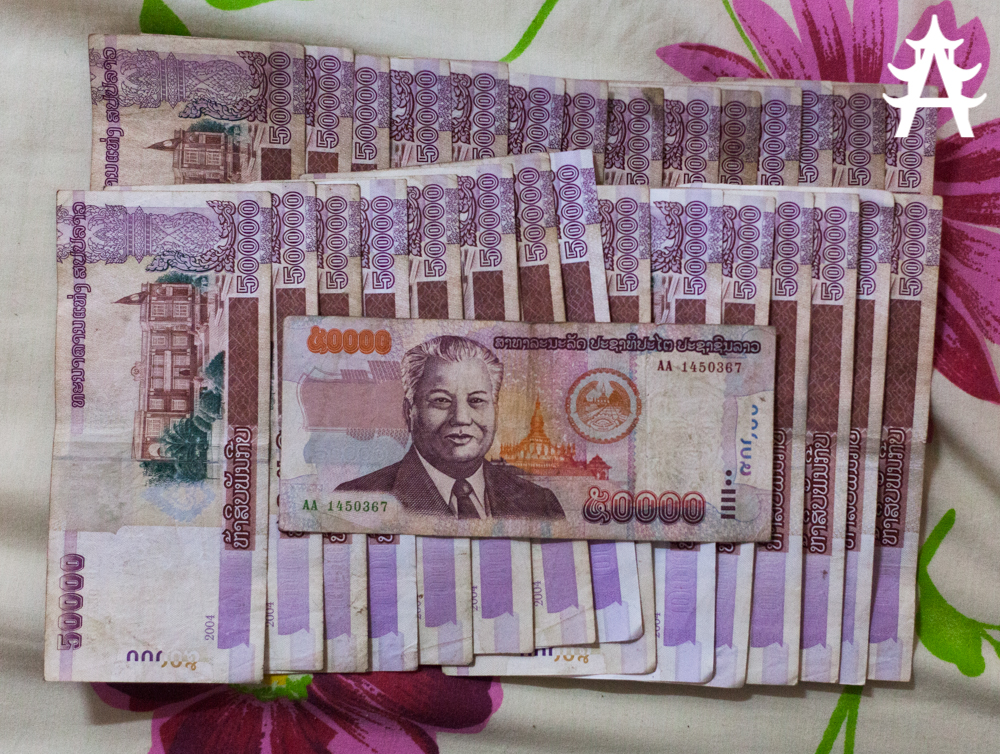 July 2013 cost me € 765 in total. This is a 64,5% raise compared to my first month of travelling. It equals a daily budget of € 24,68/day (31 days).
My budget was heavily shaken in July, for different reasons.
Firstly I needed to go to the hospital several times, which set me back around € 140 altogether. Even though this will be covered by my travel insurance as soon as I am back, I had to pay this off my travel budget for now.
I also needed to pay VISA fees for Laos, priced at € 25. I also got myself a VISA for Myanmar, which was stupid and an uninformed decision (I will not be able to use it for different reasons). I paid € 15 on that.
Additionally my most important lens, the Canon 24-105mm f/4L IS USM ceased to work and I had to invest € 99 to have it repaired.
Apart from that the main costs were about the same, even though my last week was more expensive. This was because prices in Laos are double compared to Thailand for almost everything.
Travelling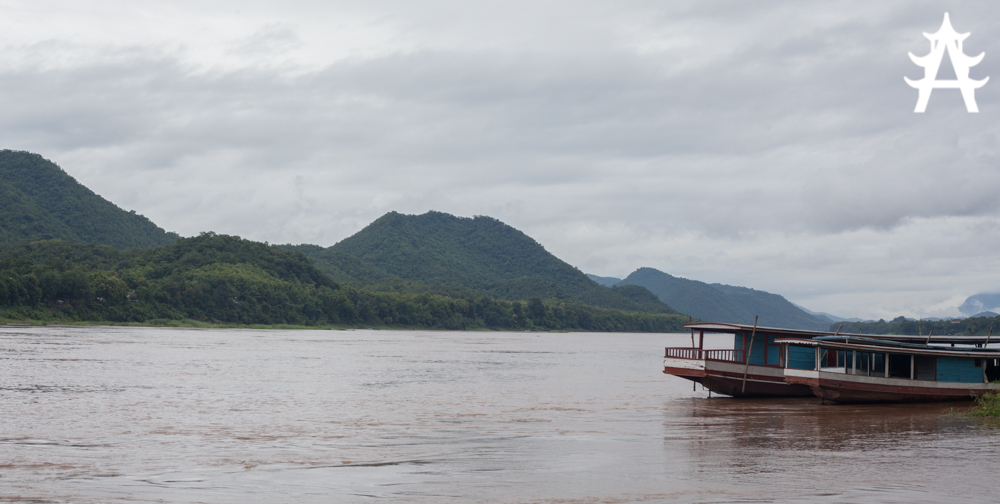 This month I visited a total of 10  places in Thailand and Laos. This is exactly the same amount as in the previous month. However, the distance I travelled is a couple hundred kilometres higher.
I travelled around 2.500km this month, which equals 13% more than in June. This is especially caused by taking a very long bus ride from Chiang Mai to Khon Kaen and going from Udon Thani to Ubon Ratchathani and back, only to experience the famous candle festival.
Places I visited in July (interactive map here):
I travelled all these kilometres by bus and did not, as I did in June, use the train for any of the connections. The only way I solved by Minibus was the last one from Luang Prabang to Nong Khiaw.
Sleeping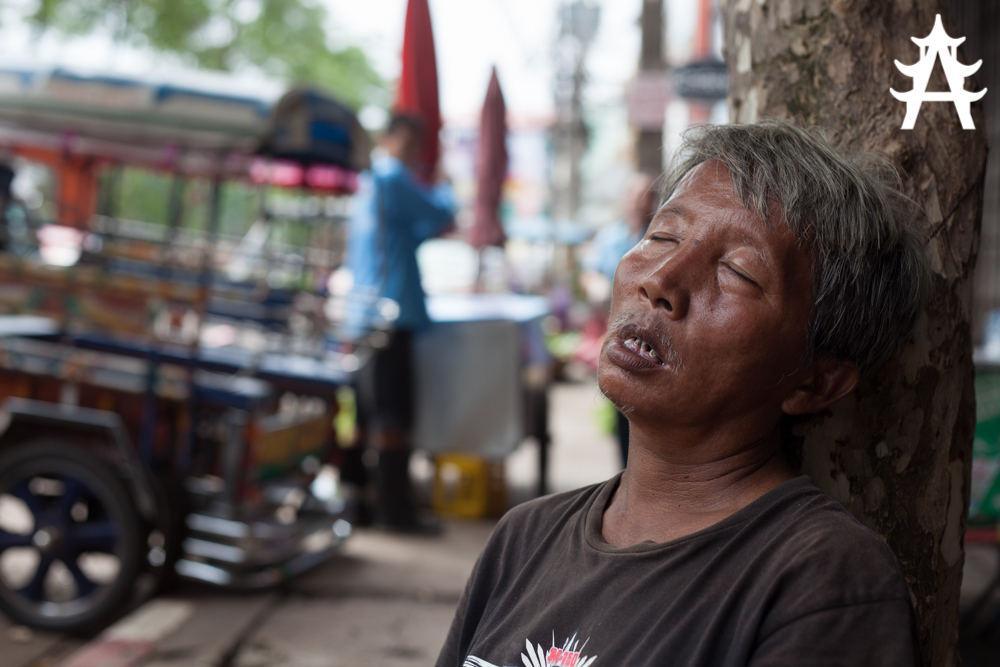 The accomodation prices this month remained almost equal to the last. I paid an average of € 5,50 – 6,00 per night. The cheapest place I stayed at was my guesthouse in Nong Khiaw, Laos where I paid 30.000 Kip (€ 3) for a private bamboo bungalow with double bed, fand and my own bathroom with hot shower. The most expensive was my rather overpriced hotel in Ubon Ratchathani, which was still one of the cheapest options during the annual candle festival. I paid 450 Baht there (€ 11,25).
Eating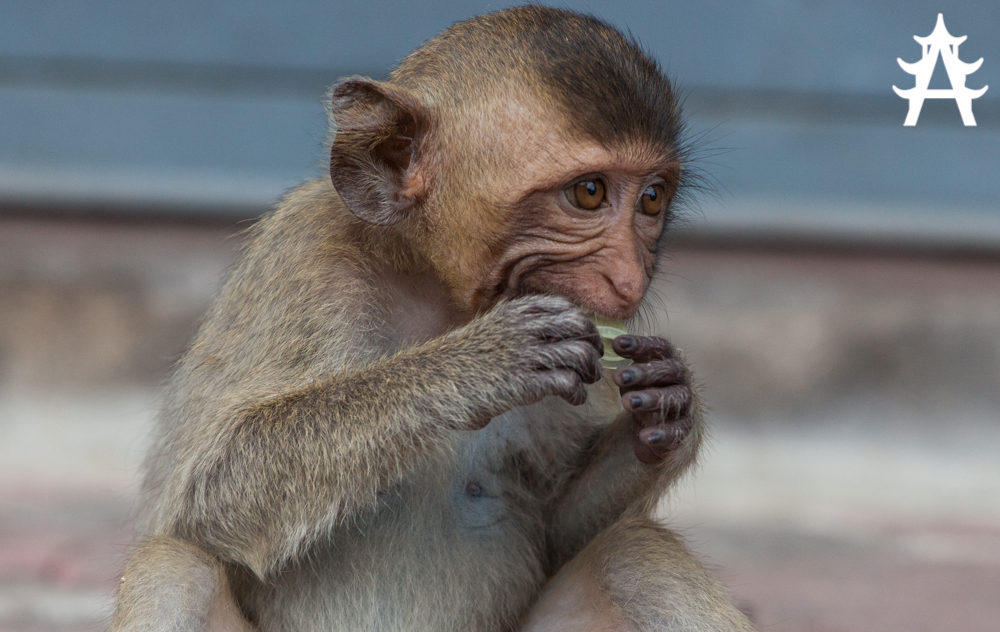 The food was almost exactly the same as last month, at least for the biggest share of days. In Thailand I chose Rice and Pork dishes most of the time and continued eating my daily watermelon. Prices for an average dish were between 30 and 40 Baht, a watermelon cost me around 10 to 20 Baht most of the time.
After arriving in Laos I had to try around for a bit, which was less fun than in Thailand. I tried chicken and pork dishes, rice and noodles and all of it was pretty disappointing. After I had found out that my guesthouse in Luang Prabang also served food I started eating there and the meals were really good. I got to eat buffalo for the first time in my life and it was quite delicious.
Also I got the chance to enjoy authentic, homecooked Lao food two days in a row, which definitely was the food highlight for July.
What Else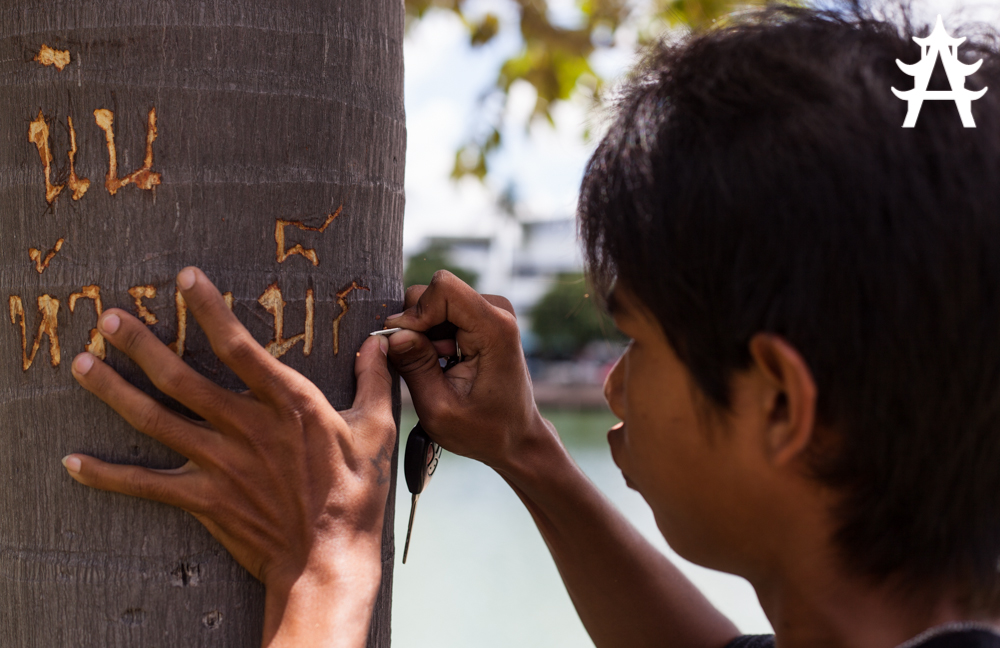 I would have almost been in a bus from Pai to Chiang Mai which drove over a cliff and hit a tree. It was out of pure coincidence that I was not. Good Karma I guess. Unfortunately I was not able to find out whether people were hurt and how badly. All I heard that it went over that cliff, which was an information that really got me thinking.
Apart from that I have to announce that I was unfortunately not able to continue blogging on every single day in July. This was partly because of my health problems and partly because at times, I simply did either have no motivation or topic to write anything. However I believe it was three days that I skipped, which is still a good average in a 31 day month I think. What do you think?
Yours
Crazy Ivory
Follow my photos, travel route and stories on the Asia Adventure Page.