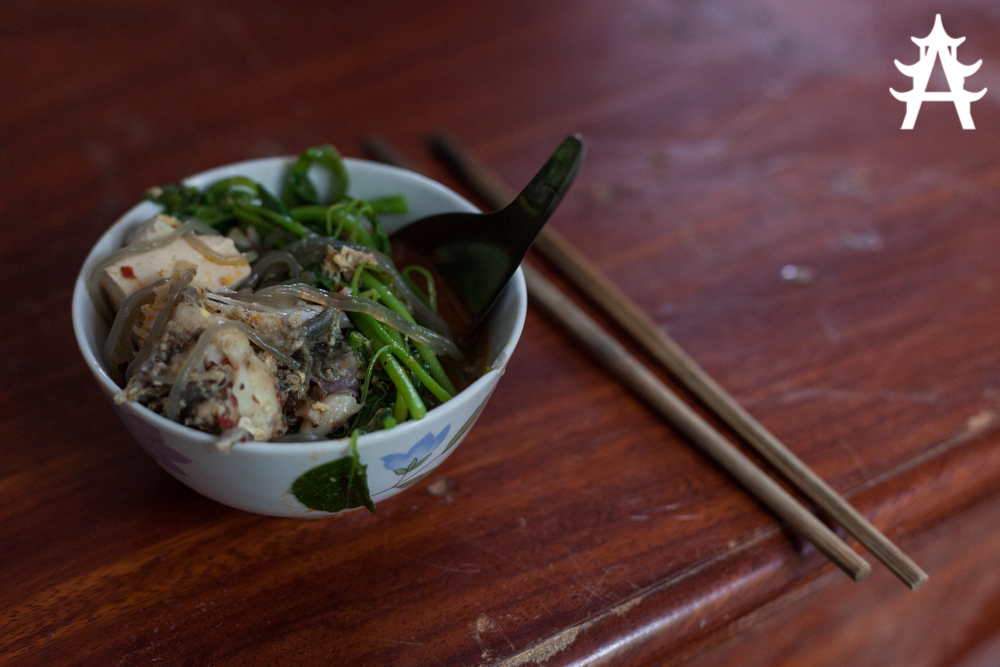 As I already mentioned in yesterdays post, the street food in Laos is expensive and, compared to Thailand, pretty bad. However, the home cooked meals, the real authentic Lao dishes, are quite good as I was glad to experience when I got invited for dinner by the family that runs the guesthouse I am staying in.
Today I received another invitation: Alex, the son of the guesthouse owner asked around for some volunteers to help him moving some stuff at his house. The incentive he offered was a home cooked meal that we would prepare together. I offered my help and after cleaning up all the remains of construction work in Alex' house, he went to buy the ingredients at the local fresh market.
He came back with a broad selection of herbs, vegetables, eggs, fish, tofu, noodles and spices which looked all very promising. He started washing and cutting the herbs and vegetables (the fish was already gilled and cut) and headed to the living room for the cooking part.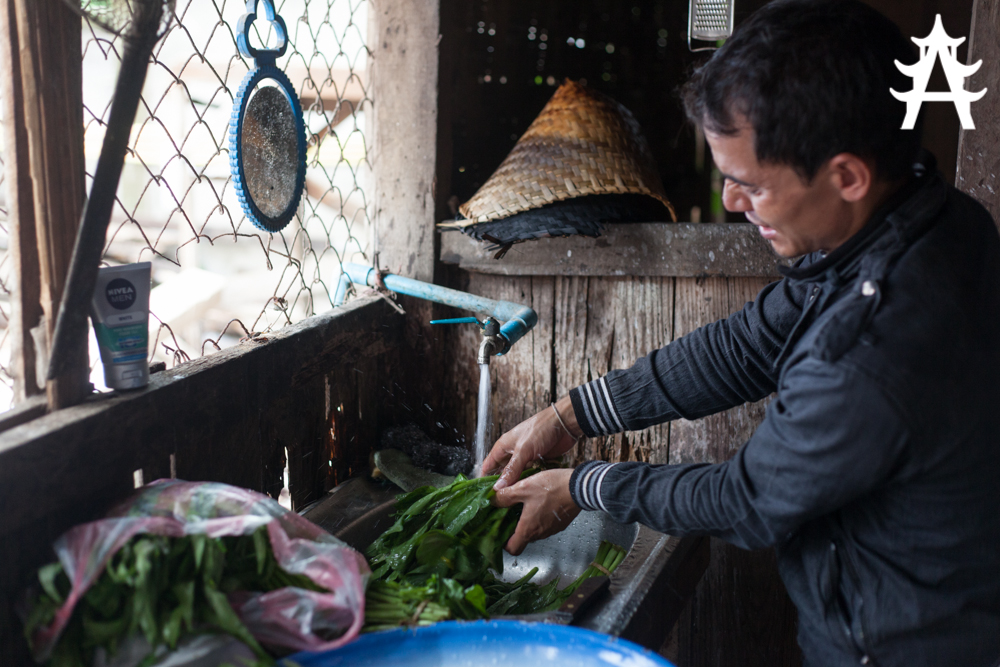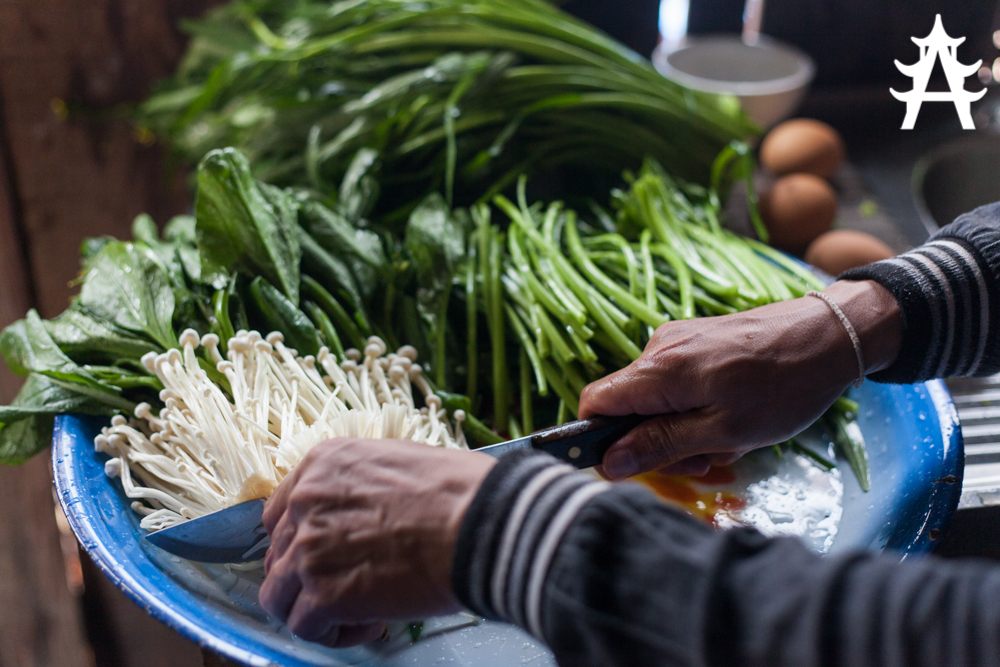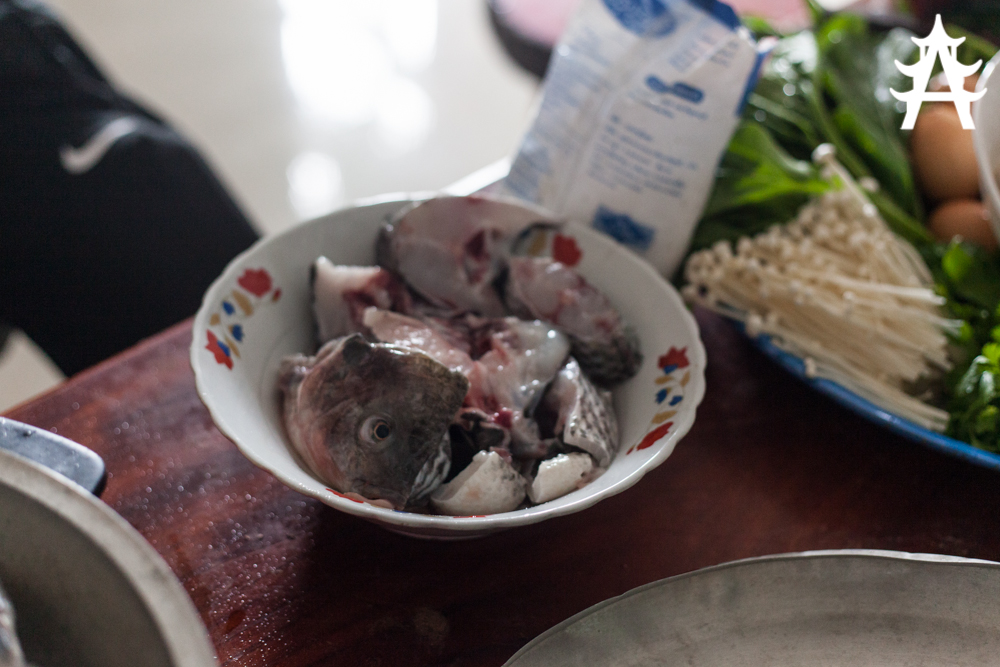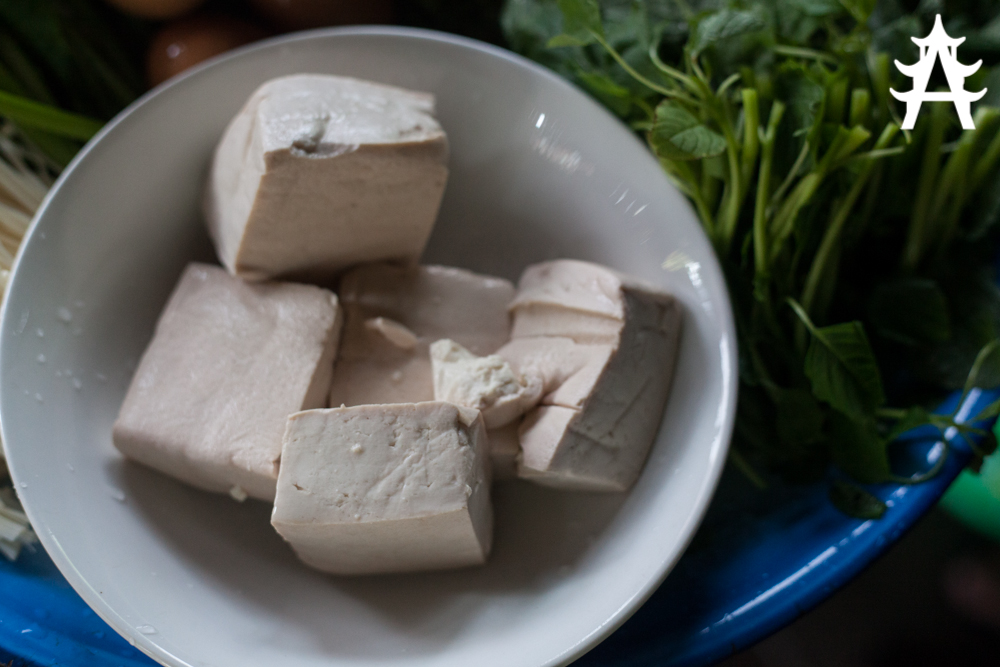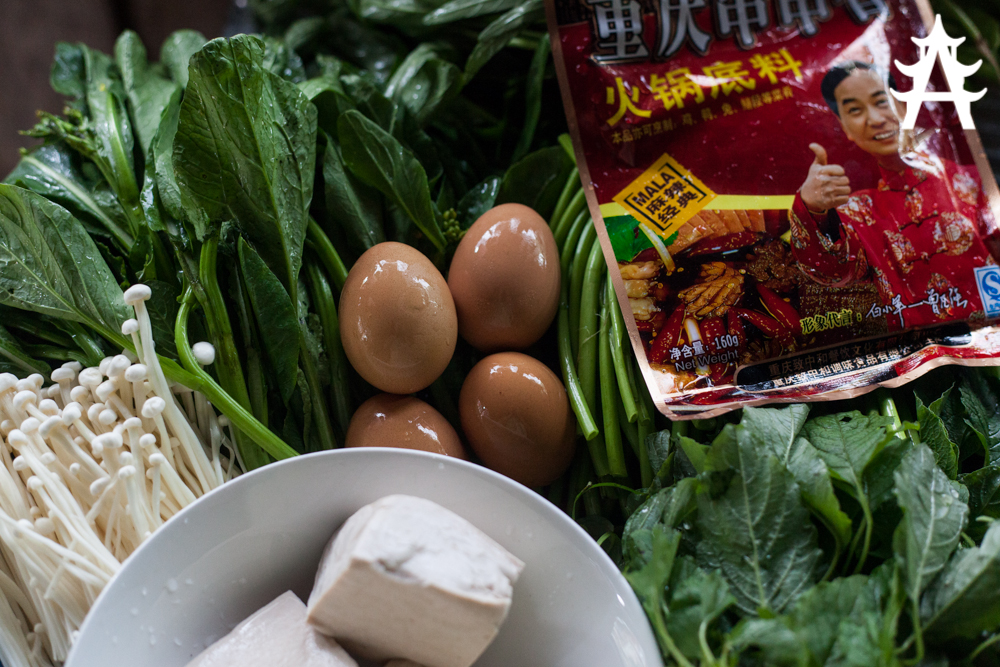 We used an electrical Wok and it all started with a bit of vegetable oil, salt and garlic. The garlic got roasted and when it started to take on a nice brownish color, Alex added the big chunks of fish (incl. head) together with some chinese chili paste.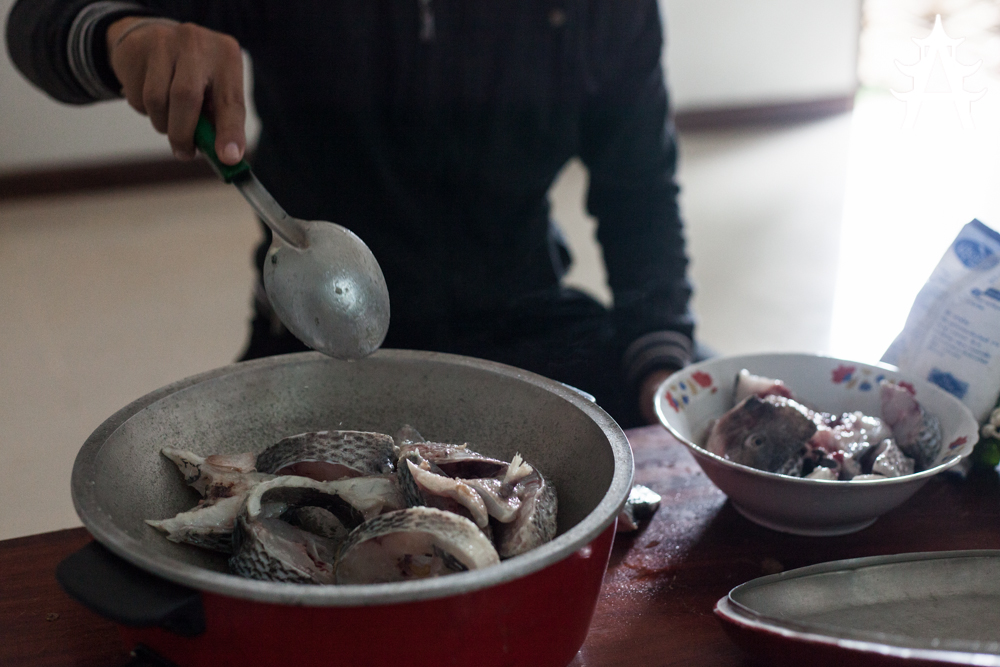 After a minute or two of roasting, two Eggs were added and a bit later the Wok got filled up with water almost completely.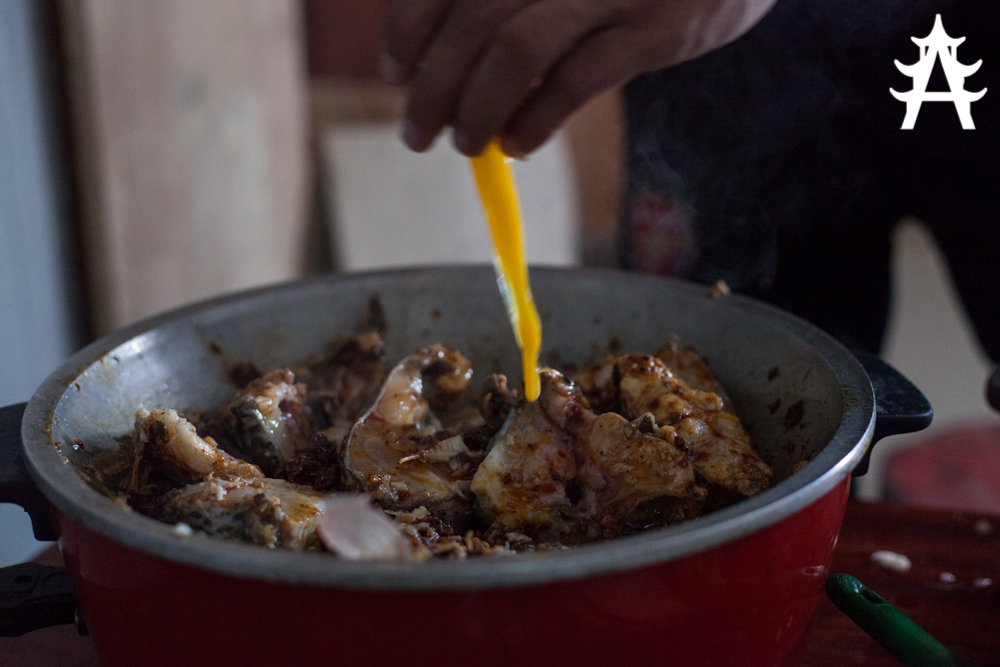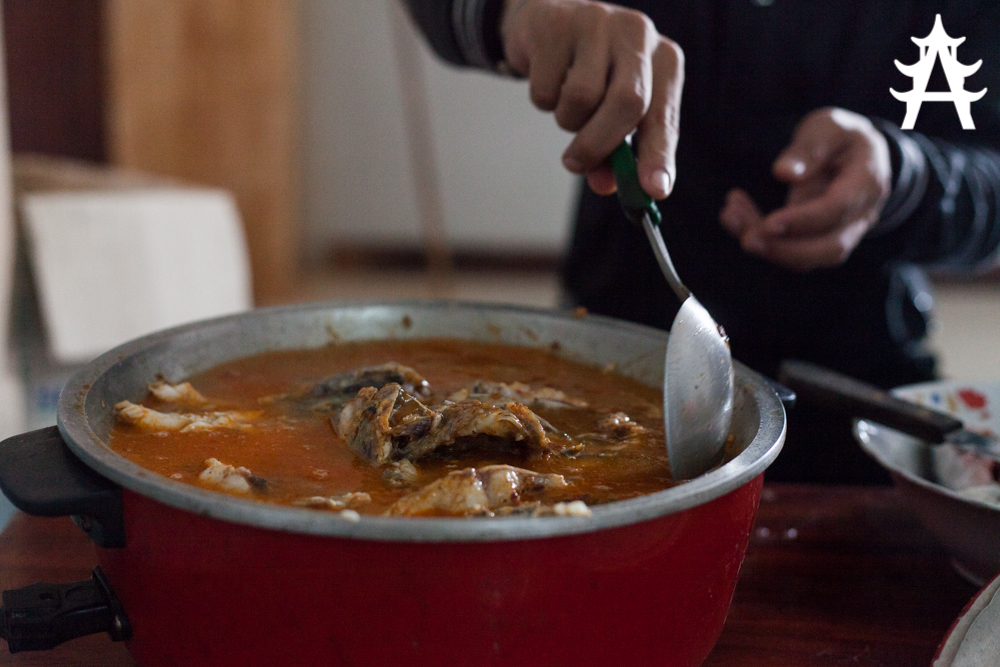 Alex cut a tofu roll to stripes, which he had put into water earlier (dry tofu) and added the herbs, noodles and tofu into the Wok. This was left cooking for a bit, while stirring from time to time.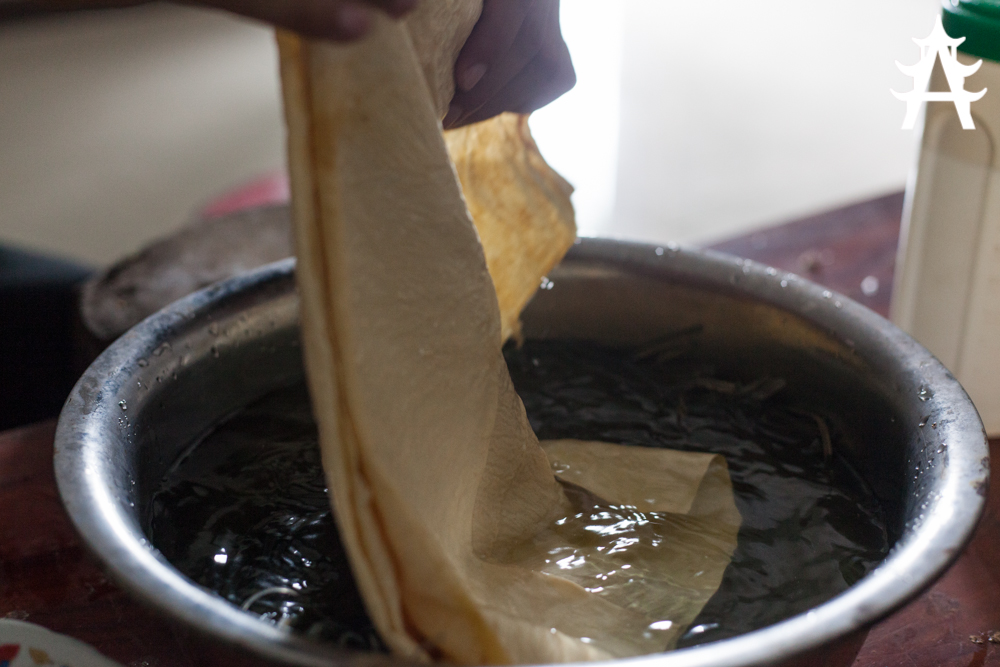 And that was it. When we opened the Wok after a bit, the fish had disintegrated into smaller, much more edible sized pieces and the room started to fill with an intense and promising odour. We were all given a bowl of what Alex told us was called "Szechuan", with a good mix of all the ingredients and a bit of the soup and started eating.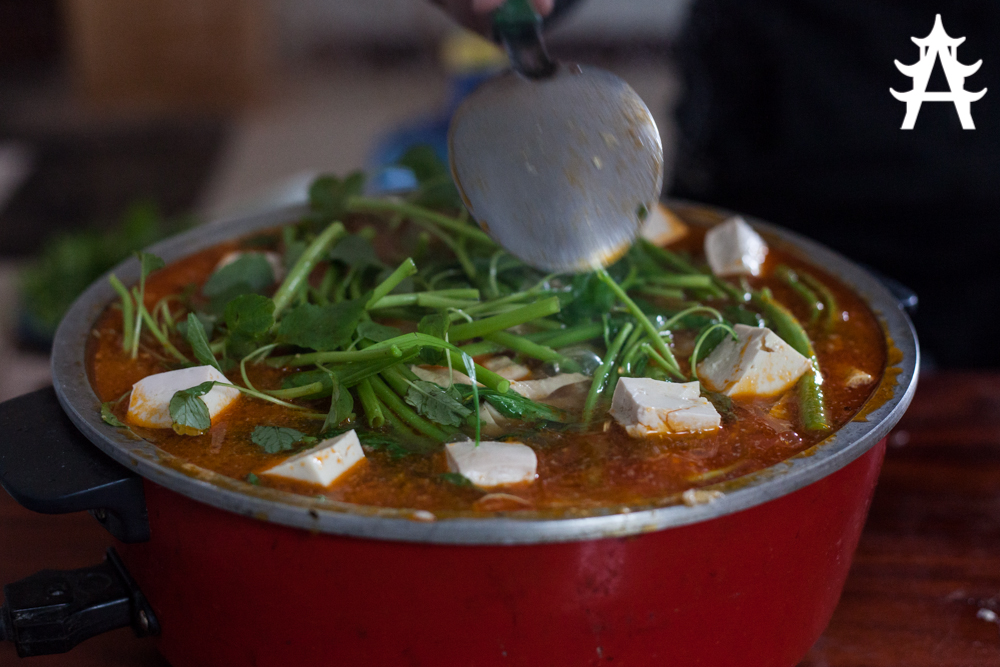 Damn, this was really good. The mixture of all these different tastes really worked together and the only thing that stopped me from snarfing it within a minute was its spicyness, caused by the chili paste. The others seemed to enjoy the extent of spicyness but I am pretty sensitive when it comes to chili. I did eat it all, it just took me a bit longer.
This was a very nice experience with very nice people. Thank you Alex for inviting us to this, even though it was not a very special dish in your opinion, experiencing the asian style of cooking firsthand was very very interesting for me.
Yours
Crazy Ivory
Follow my photos, travel route and stories on the Asia Adventure Page.