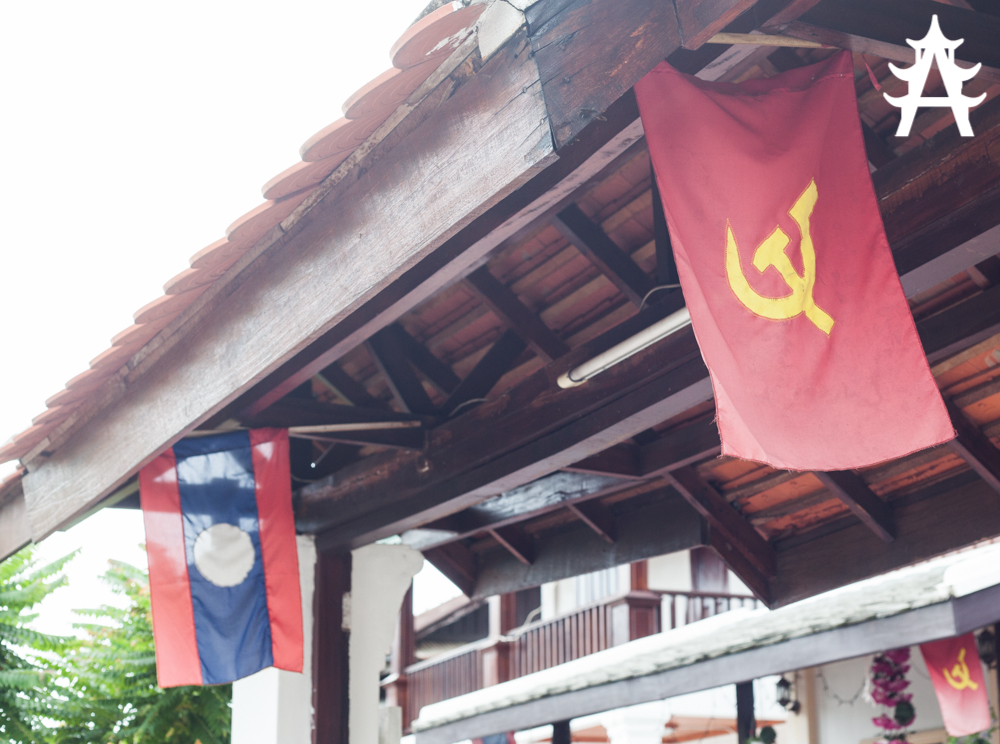 After spending four days in Laos, I think I have seen enough to share my first impressions of the country and its people. I did this after arriving in Thailand as well and think its a nice thing to carry on doing.
As always, these impressions are absolutely subjective.
Money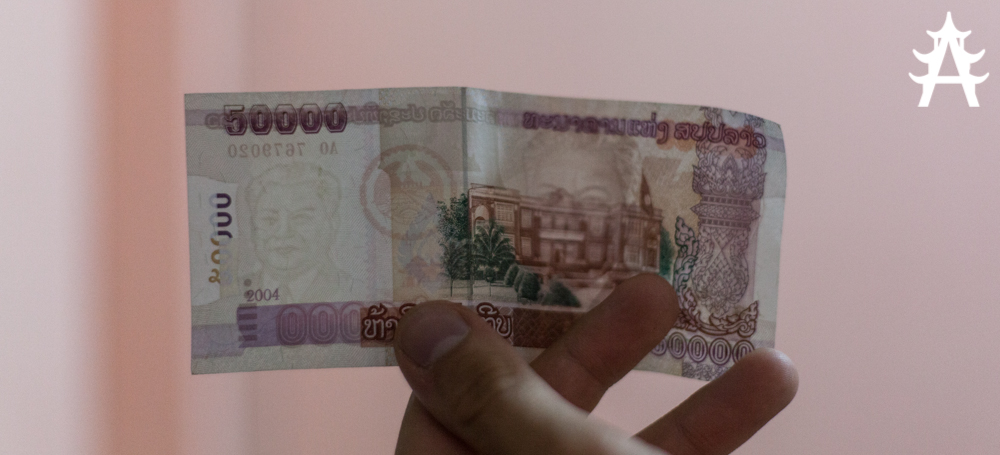 Kip is an interesting currency. Firstly the conversion rate is crazy. One Euro will get you somewhat around 10.000 Kip. Additionally notes are available for 500, 1.000, 2.000, 5.000, 10.000, 20.000 and 50.000 Kip. 50.000 Kip equals around 5 Euro so if you want to pay a larger sum, you will need lots of notes. Another surprise is that there are no coins available. Everything is paid using notes. This makes it a lot easier, I almost cringe thinking of having to deal with 100 Kip coins or even smaller. Almost like in Thailand where you occasionally get 1/2 Baht coins.
Prices
Coming from Thailand and only knowing very little about Laos, I expected to arrive in a dirt cheap country. At least cheaper than Thailand. But the opposite is the case. Everything except accomodation is pretty much the double price here, while still having a lower quality than in Thailand. A watermelon for example costs me 15.000 Kip (around 1,50 Euro). In Thailand I usually paid 10-20 Baht (25-50 Euro Cent) for a watermelon. This may sound ridiculous to any European reading this but after being here for two months you are adjusted to the low prices and Laos feels like a rip-off.
To be fair, the prices are like this for a reason. Laos produces very little itself. One reason for this is the high contamination of the country with UXO (unexploded ordnance) that makes large parts of it unusable. So they have to import literally everything which of course reflects in the prices.
Food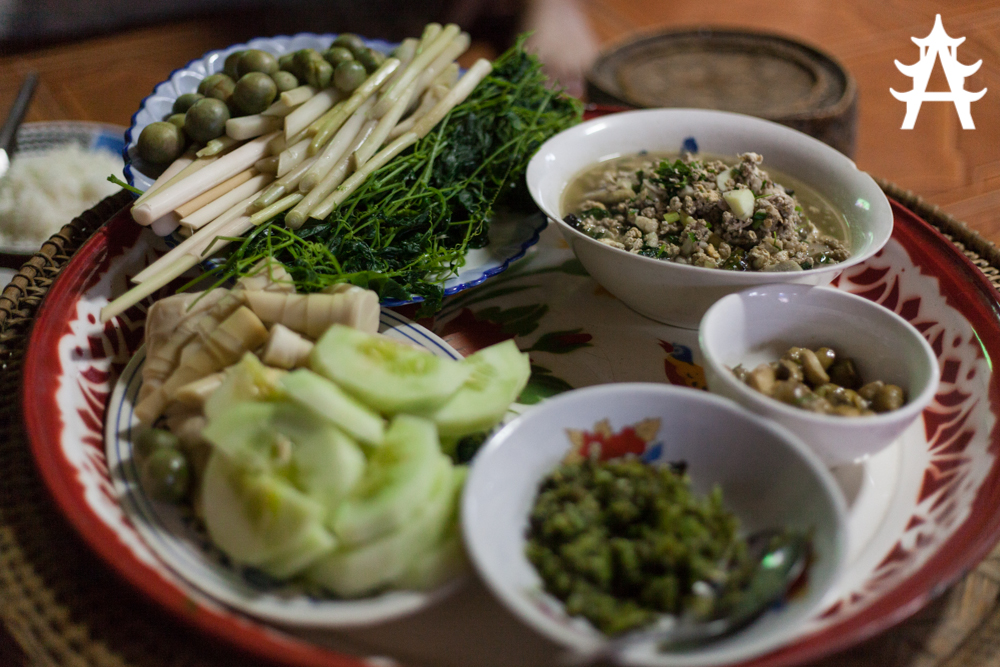 While I usually paid 30-40 Baht for a meal in Thailand (0,75 to 1,00 Euro) a dish in a cheap restaurant in Laos will set me back 15.000 to 20.000 Kip (1,50 to 2,00 Euro). Again, pretty much the double price. However, it would still be cheap if the food was good, which in my opinion, its really not. Its uncreative and boring and for the most part its copied from either Thailand or Vietnam while not tasting as good as in these places (I have heard that Vietnam food is supposed to be the best in South-East-Asia).
Again, there are reasons. Since in Thailand everyone is going out to eat (because its cheaper than cooking yourself), the street food is diverse, authentic and cheap. In Laos most people can not afford street food regularly so they rather cook at home. For this reason the food you get on the streets is mainly targeting farangs (western tourists) and mainly consists of what the local people think they want to eat. This is why you get steaks, burgers, spaghetti and fried rice but no authentic Lao food.
However, I got the chance to eat with the family in who's guesthouse I am staying at the moment and got an impression of real Lao food. It was a very nice experience with very spicy and tasty food, that was consisting of a huge amount of different ingredients. Also the whole experience was very social. I enjoyed it and am sad that I will most likely not be able to experience this atmosphere too often.
People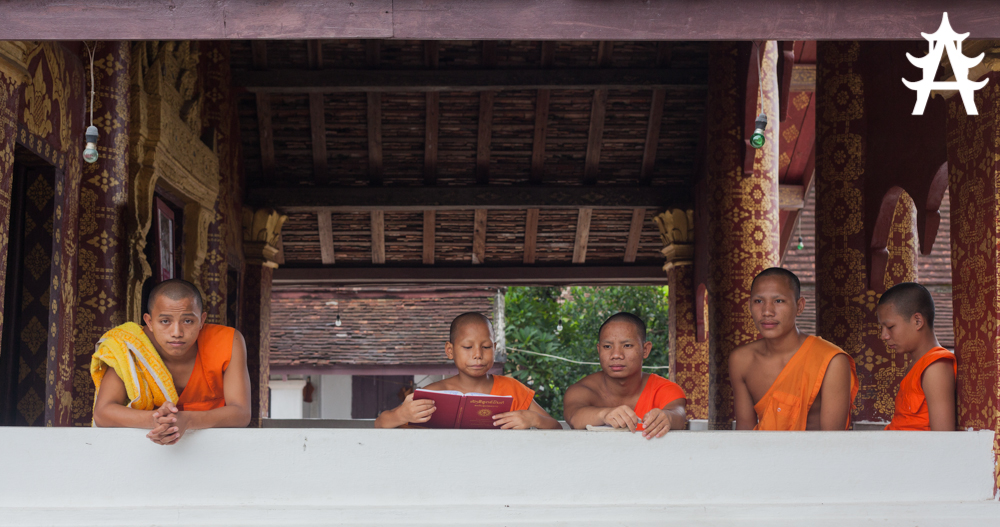 This honestly is the point where I am the most unsure about and its also the most important in my opinion. The people are very different from the Thai people. People are not smiling back most of the times, they often seem annoyed if you want to do business with them and a friendly "Sabaidee" (Hallo) often remains unanswered. Now, it might be because I have only been to Vientiane and Luang Prabang yet, which are very touristic cities. Pretty much everywhere the people away from the tourist magnets are nicer. Probably its simply a bit less of outside friendliness and you have to earn it. I hope to find out soon but until now Laos does not seem like on of the most friendly places.
The monks however, are as friendly as anywhere I have been yet.
Travelling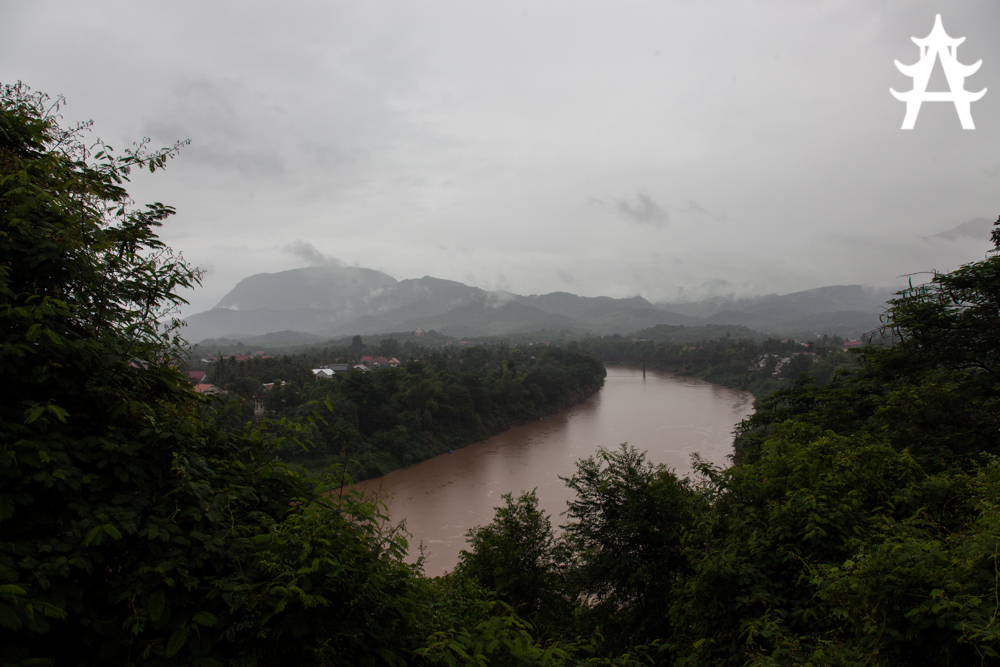 Travelling in Laos seems to be pretty well developed as long as you want to go from one big city to the other. There are buses (VIP, 1st class and even sleepers), minibuses, airplanes and even boats connecting the destinations. However, apart from flying, everything takes very long. A very good example is my bus journey from Vientiane to Luang Prabang, which took me 11 hours for the 350km tour. The country is very long (around 1200km) and this obviously requires time to explore.
From what I have heard, Laos really has many beautiful places but getting to them takes time and motivation. I got the time (around 4-5 weeks) so I will have to see whether I have enough motivation to take all these rides.
Yours
Crazy Ivory
Follow my photos, travel route and stories on the Asia Adventure Page.