Pai's surroundings are more than beautiful, but you already knew that. Not only is it beautiful, but its also very diverse. From mountains to the river to the jungle to the cities. I had seen a lot of mountains and also got to see the Pai River a couple of times, but I did not really experience the jungle yet. Of course you can join a wide range of package tours that give you the chance to see real jungle, but as I had already described a few weeks ago, I don't like package tours too much. Also they are quite pricey and therefore hard to work into a limited travel budget.
Still, even in todays artificial world, where everything is made up and made accessible for paying tourists, there are some free adventures left. In Pai, it is the trek to Mae Yen Waterfall. There are a couple of waterfalls around Pai, most of them very easy to get to by motorbike, but this one is different. Its really in the middle of the jungle, and the only way to get there is by foot. From my online research I already knew a bit about the way, for example that it takes around 3 1/2 hours to get there, but other than that I was not well prepared to say the least.
Before leaving to Chiang Mai tomorrow, I wanted to do this. I felt like this really is an unsual experience, and certainly one that at least 95% of the Pai visitors won't see. So I asked my travel buddies Henning and Alex if they would like to join in for this adventure, and luckily they liked the idea.
We left the hostel around 8:30, had breakfast and then used the scooters to get as close as possible to the beginning of the trek. From Pai you can only use the scooter for 1 or 2km, before you are stuck in a deadend in front of the river. There is a parking lot where we left the scooters and the trek began.
The path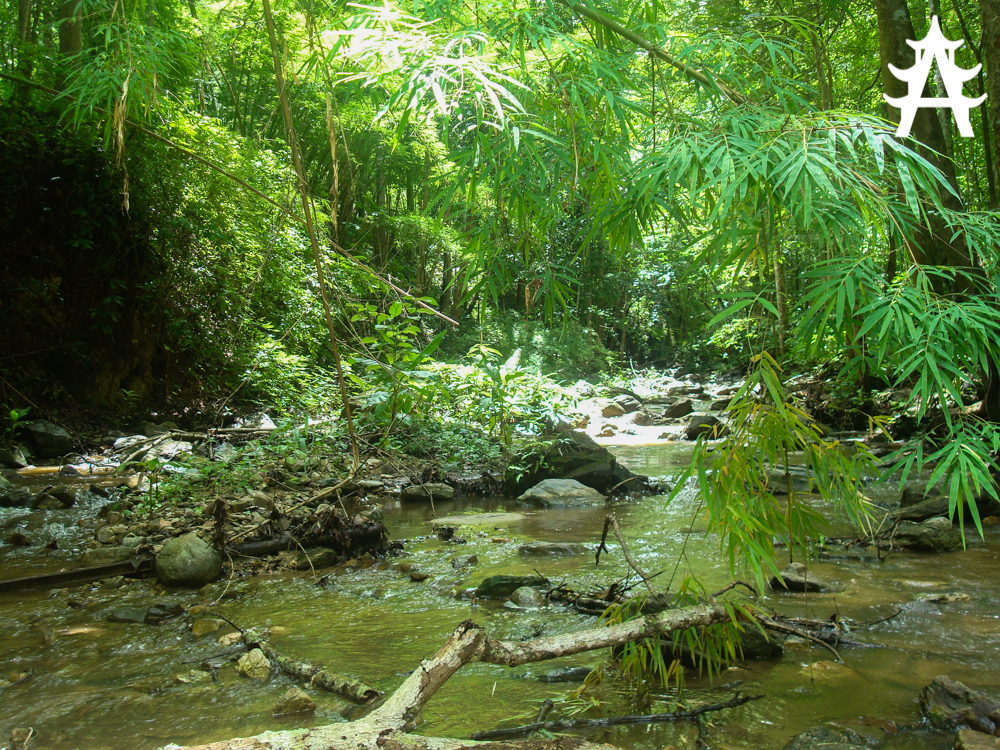 The first obstacle was exactly the before mentioned river. I did not want to get my feet wet, as my feet wounds are still pretty much open, so I tried to use plastic bags to keep my shoes dry. This did not work very well, but it soon turned out that it did not make much of a difference as we would have to cross the river, or walk in it, for pretty much the whole duration of the trek. The shoes I wore were not made for this, wild leather boots without any tread, and stepping into waist high water with them took some courage at first. There is something inside you that tells you that its not a good idea to step into water with your shoes, and you have to fight against that. But after the shoes were soaked for the first time I really stopped caring about them.
Banana Break with Henning and Alex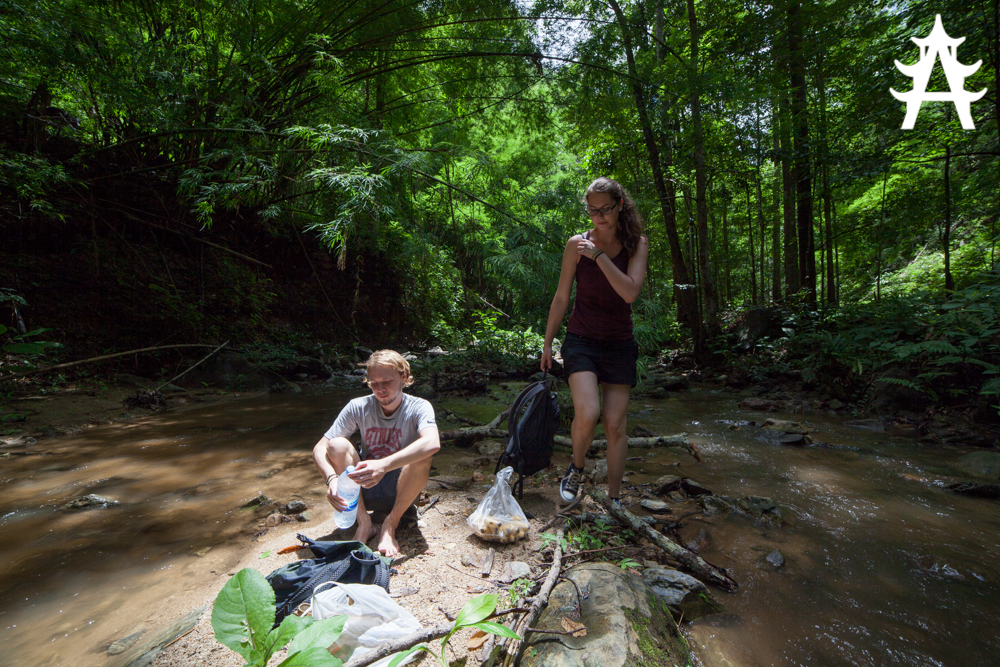 The trekking path led us through a pretty interesting landscape and nature. I saw a dozen different kinds of ants,and several  frogs, lizards and bugs.
Jungle Ants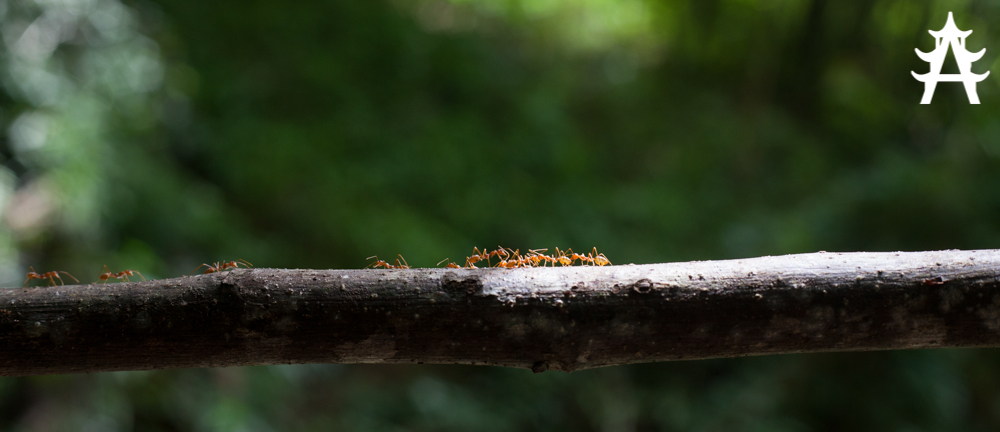 It was quite an experience and all these different things that were there to see made the time fly by and the trek seem a lot shorter than it actually was. It's "only" 6km, but since the landscape is hilly, curvy and with lots of obstacles along the way, it takes more than three hours to get up there.
Beautiful and old trees along the path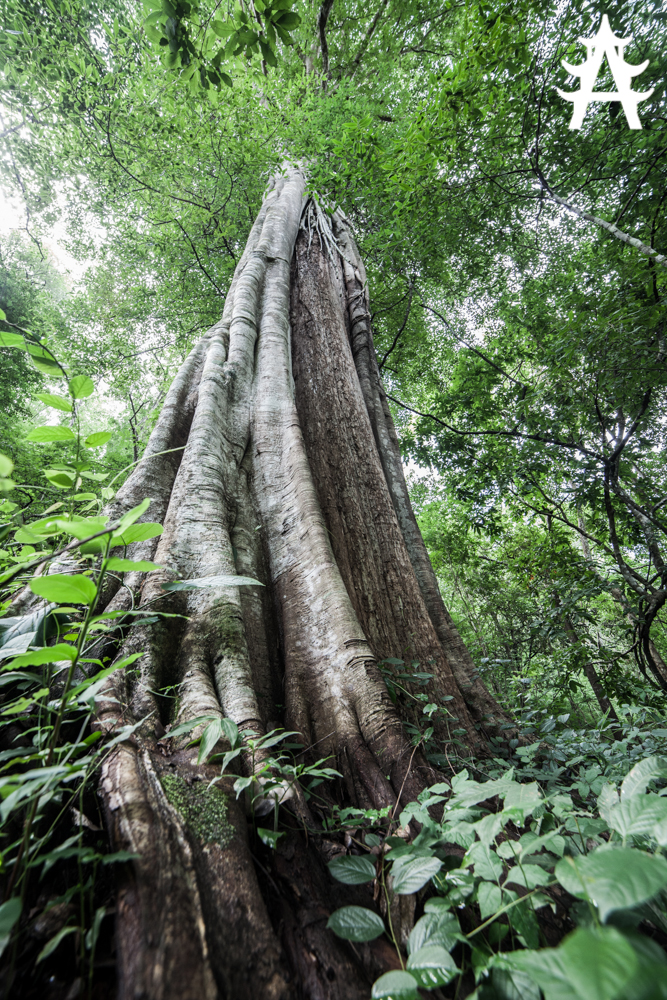 The last bit got very steep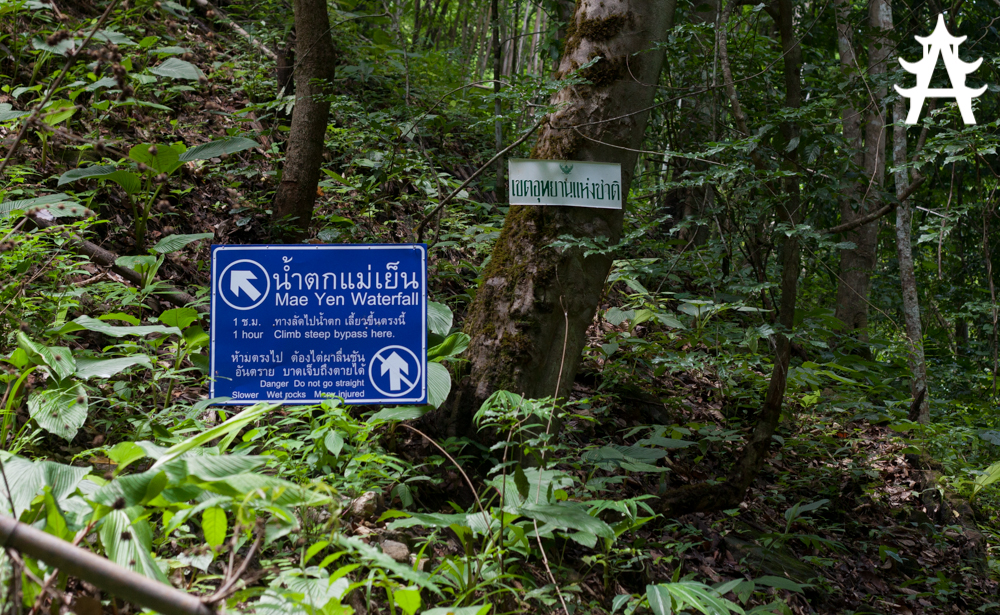 But eventually it works. When we finally made it to the waterfall, it was not the waterfall that received my attention. Instead it was two tourist girls, that, when they saw us coming, ran towards us and started talking in a very nervous way. I had to tell them to talk slower, in order to finally understand their message. Seems like they had arrived at the waterfall a good 2 or 3 hours earlier, and when they tried to make their way back they got lost and were confused. So instead of following the river (which is leading into Pai) they decided to wait at this point, hoping for other visitors that would show them the right way. Honestly, it was hard to stay serious in this situation, as the way back was so obvious. However, we offered them to join us when we are going back, they were happy, and we finally got to enjoy Mae Yen Waterfall.
The very first thing I realized about this waterfall was its raw and untouched beauty, and the immense power it emitted. The water crashes down from a pretty high spot, causing the water to be loud, very loud. It is a nice waterfall, but the effort to get to it made it priceless. Its probably not as beautiful as the waterfalls in Erawan National Park, but its definitely worth seeing. Of course I swam in the lowest basin, and I even decided to climb to the second level, to experience the water crashing down even closer. It was a bit frightening, as the power was so overwhelming that I almost got scared of being pushed over the edge and fall down into the lower basin, but after the exhausting trek I really wanted to get as much out of this experience as possible.
Mae Yen Waterfall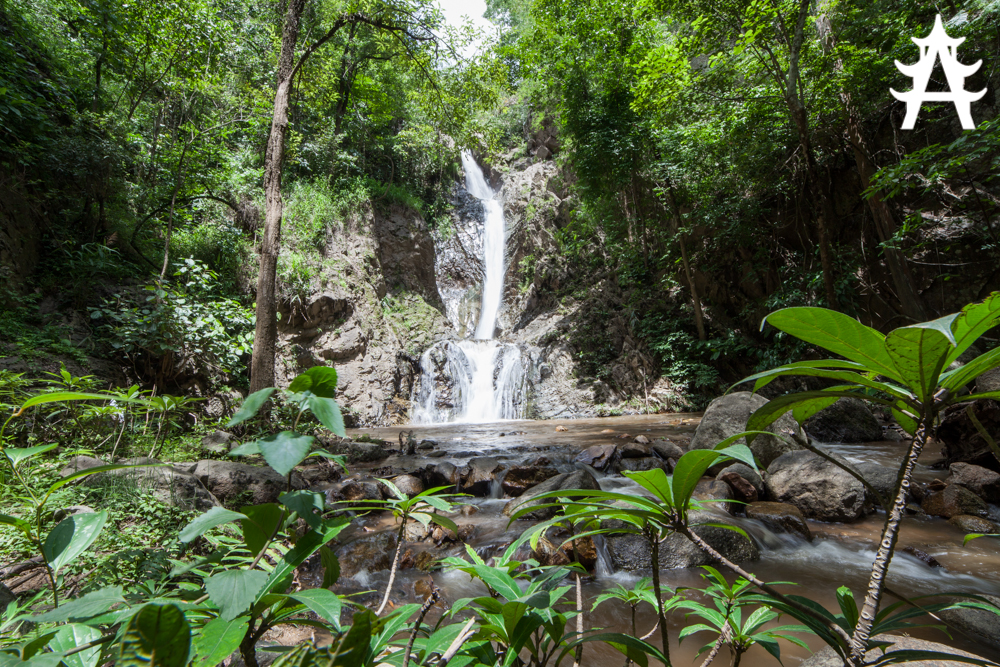 After a half hour of swimming, eating bananas and enjoying the waterfall, we decided to head back. The way back down went smoothly without any bigger incidents, apart from the rain setting in about one hour before arriving back down. It poured like crazy (as always when the monsune rain is coming) but since our shoes and pants were soaked already, it did not make a big difference.
After being back at the hostel, having had a hot shower and having changed clothes I must say: It was worth it.
Yours
Crazy Ivory
Follow my photos, travel route and stories is the Asia Adventure Page.