So, after yesterdays down, today I am a lot better. I left Sukhothai quite early in the morning, to board the five hour bus to Chiang Mai. By now I have checked in into my hostel, went to grab lunch with Vee, the hostel owner and Chiang Mai seems to be a good place to be, especially with many other travellers around that you can mingle with.
Also, I dropped of my Canon 24-105mm f/4L IS USM at the Canon Service Center in Chiang Mai today. A couple days ago the lens started causing trouble. After two shots the camera displayed an Err 01, and the aperture seems to get stuck. I am expecting an estimate for the repair on monday, so I have time to check out Chiang Mai.
Before however, I decided to show you some images of Sukhothai, the last place that I have stayed at:
Sukhothai Historical Park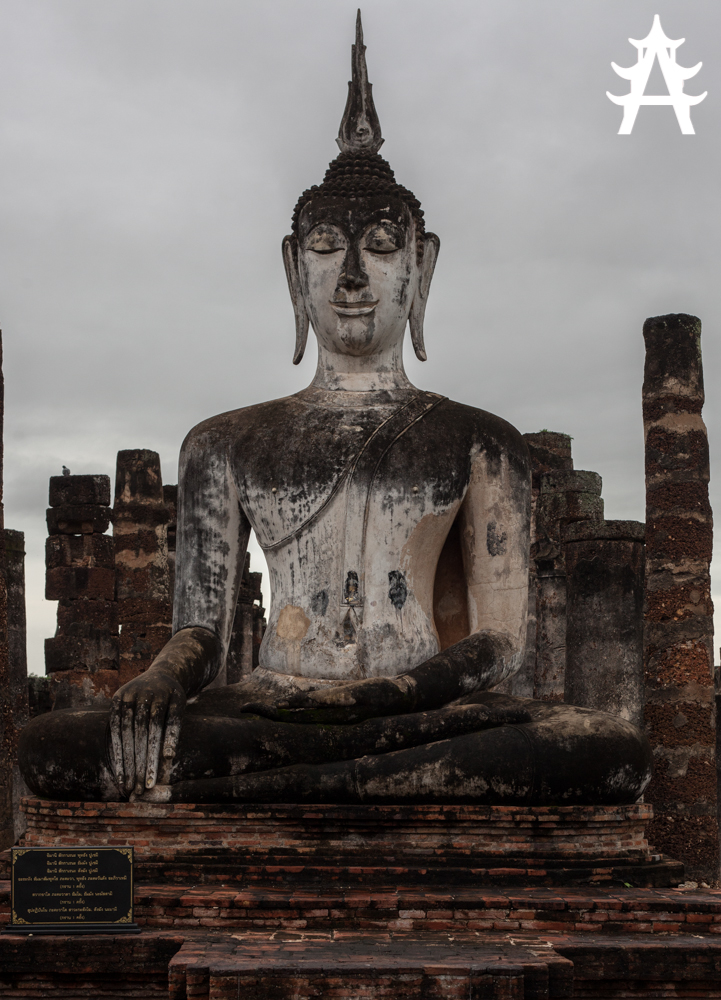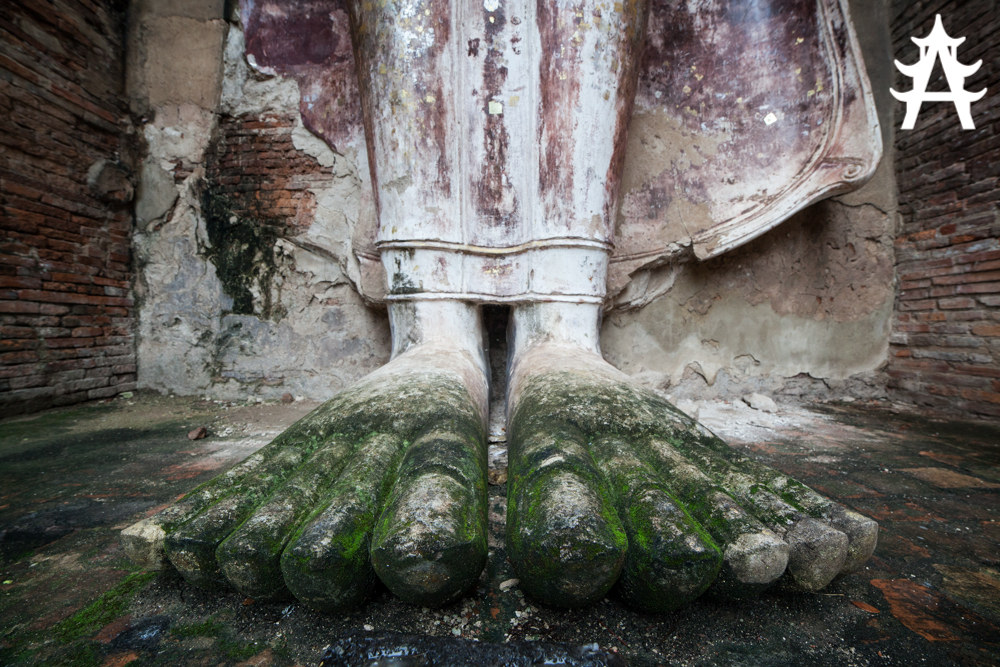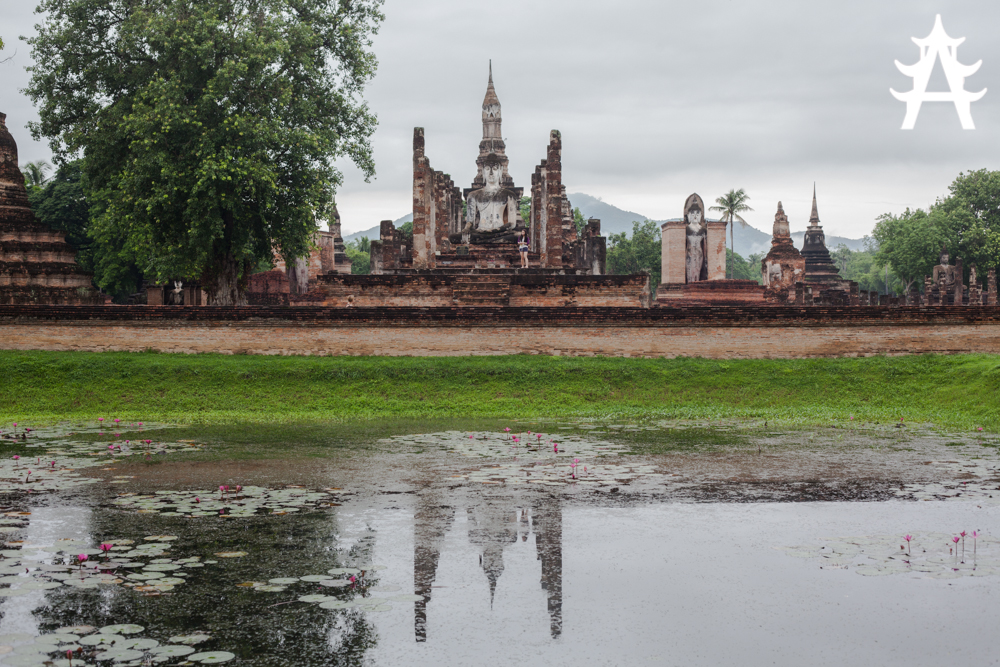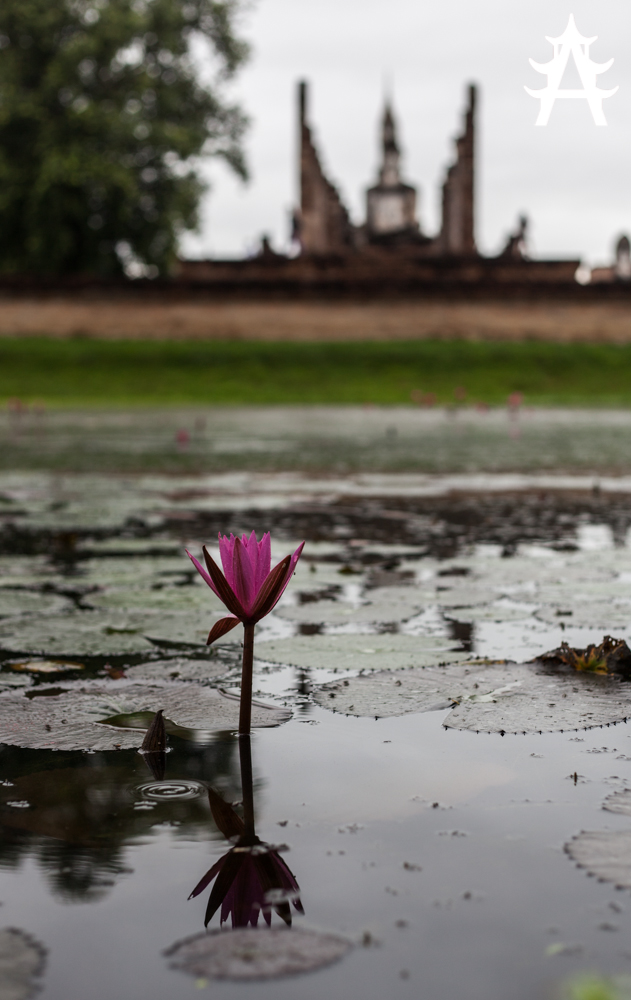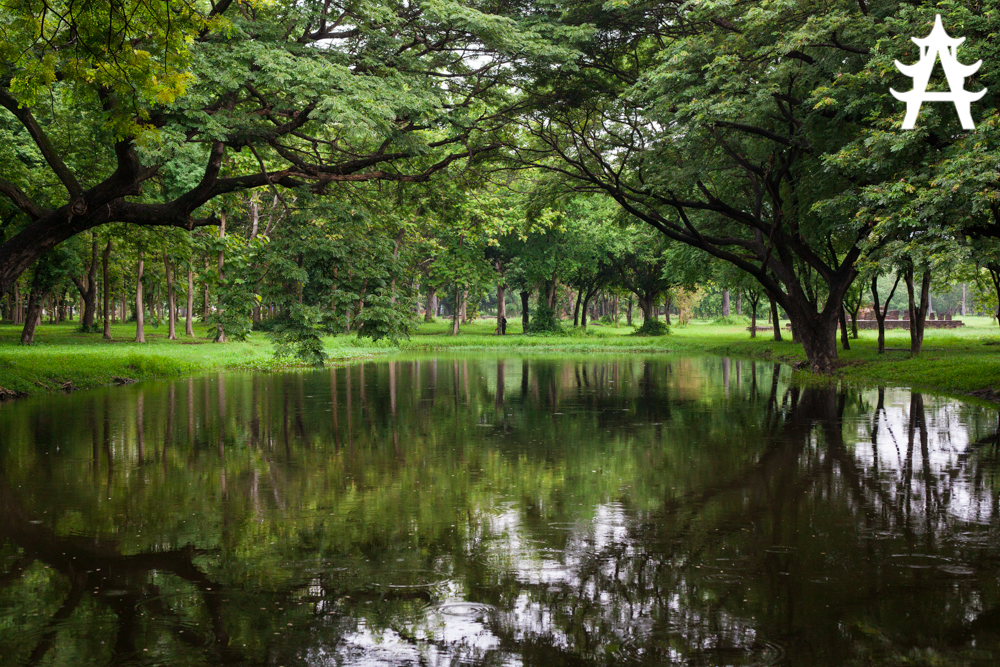 Honestly, I was very disappointed by Sukhothai. At first because I thought that Sukhothai would only be the modern part, where my guesthouse was situated. After I found out that this ugly, boring city is not the Sukhothai everybody was referring to, I was relieved. Then, the next day I went to the Sukhothai Historical Park, which is basically the old part of the city (about 14km away from the modern one) and I was disappointed again. So many ruins, all looking about the same, and the constant rain did not help either.
Thats why I decided to leave as quickly as possible, and since the only Canon Service Centers for DSLRs are in Bangkok and Chiang Mai, decided to come here.
I did not really want to go to Chiang Mai, as its incredibly touristic and big, and I had already realized how much nicer the small cities are. But after spending one afternoon here I must say it actually looks like a nice place. Also, the first thing after arriving and dropping of my faulty lens was getting lunch with the Hostel owner and then going to an art café, which was both very nice. Also finally staying in a hostel again makes my mood rise a lot. I really got kind of lonesome over the past couple days and I needed some social exchange again. Staying in this place is so much better, and it makes me a lot more positive about the next few days.
I will keep you posted
Yours
Crazy Ivory
Follow my photos, travel route and stories on the Asia Adventure Page.