Today was kind of disappointing. Twice. At first I went to the Pasak Jolasid Dam, which is situated around 50km west of Lopburi. Getting there took me around 1 1/2 hours by minibus, and I took the first bus at 8AM. After I was told to get off the bus it was still a good walk to get there (probably a kilometer or some more).
To be exact, it would have been, wouldnt this nice woman which got off the bus at the same station that I did, not have offered me a ride with the motobike that she had parked at the station. So, that was helpful. Still, the moment when I saw the Dam for the first time was quite disappointing. I don't know what I expected, but this really looked like a vast area of nothing. Nothing to see, nothing to do. I walked around for a bit and still nothing interesting crossed my path. So I decided to head back, after not even spending an hour there.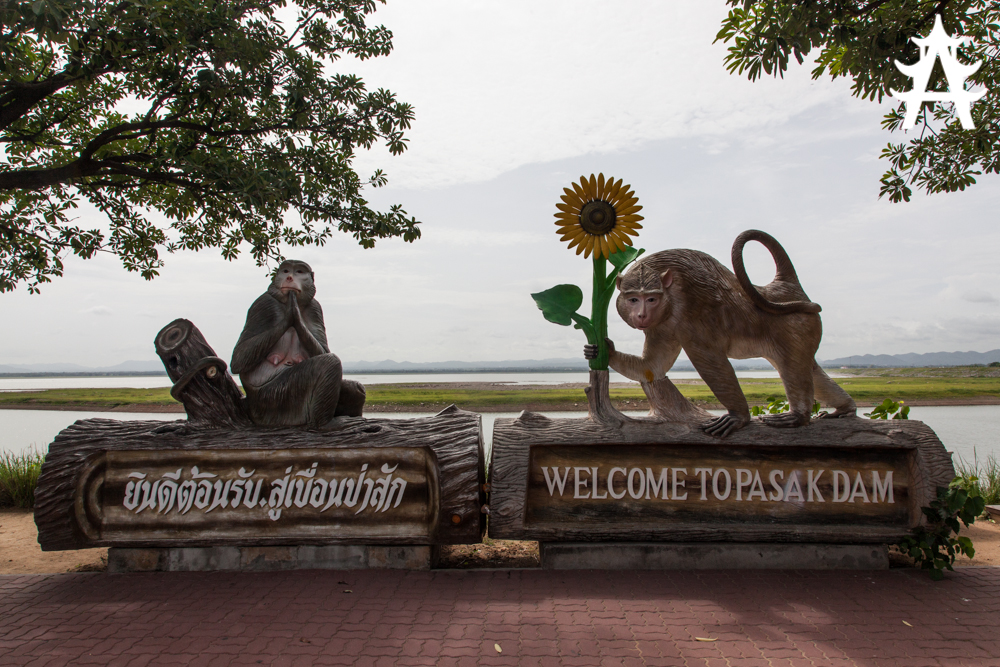 This image sums it up pretty well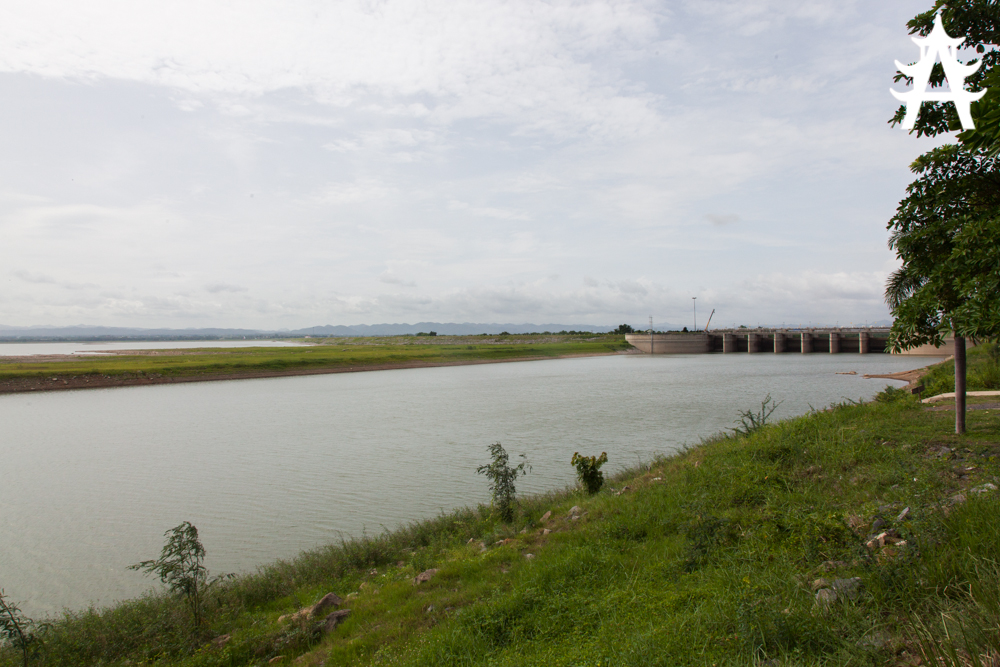 I was not too unhappy to get back this quickly, as I had plans for the rest of the day that required me to be back at the hotel by 2 or 3 PM. My plans were to visit the famous bat cave (Wat Khao Wongkhot), around 30km from Lopburi. You can get there by public transport, but the last bus back to Lopburi leaves the cave at around 5PM, which is much too early to experience what the cave is most famous for. At around 6PM all the bats are leaving the cave to seek food, and there are a lot of bats in there. The timing seems to fit the sunset pretty well, which is why I really wanted to see that. So, since the public buses would not allow being there at that time, the only chance is to get some private tour. A nearby guesthouse offers this kind of stuff, but unfortunately they calculate based on the number of participants. Since I was the only person who was interested, it would have costed me 600 Baht (around 15€) to do it, and that was too much. 600 Baht is pretty much a daily budget for me, including everything. I tried finding people in my hotel that would join in, but that did not work out either, so I had to say goodbye to that plan.
This means that I feel pretty much done with Lopburi (and monkeys) and my next destination will be Sukhothai. I wanted to get to the north, and tomorrow will be a big step in that direction. Also I will take a train for the very first time here in Thailand, so I am really looking forward to that journey.

Sukhothai on Google Maps
Since Sukhothai does not have a train station, I will need to take a train to phitsanulok and change to a local bus there. The whole travel time is expected to be around 6 hours, so I am leaving by train at 6AM in order to still have some daytime in Sukhothai.
 I am looking forward to the north, many people have told me wonderful stories about that part of Thailand.
Yours
Crazy Ivory
Follow my photos, travel route and stories on the Asia Adventure Page.