After having stayed in Sangkhlaburi for a whole week, I decided that it is time to continue travelling. Not that I would not have enjoyed it here, it was amazing. I spent most of my time with the monks of the Mon tribe and documented their lifes. This led to amazing images (that I can't show just yet unfortunately) and also great learnings on my side. I learned a lot about non-verbal communication (almost all the monks speak the Mon language only, no english, no Thai, no other anything), I learned about Buddhism, I learned about shooting portrait, I learned about being self-confident when photographing people. I also learned how tough it must be to be a monk, but you know that story already.
Now, after having finished my documentary, I need some new adventure again. The only problem is, Sangkhlaburi is not especially famous for its amazing bus or train connections. There is pretty exactly one bus route that leads here, and obviously its only one leading out as well.
To make it short: I will have to go back to Kanchanaburi. This does not make me too happy, as it means that I have to waste time and money to go back in south direction, while my plan was to head north. But hey, thats part of the adventure I guess, right?
Bridge over the River Kwai – Kanchanaburi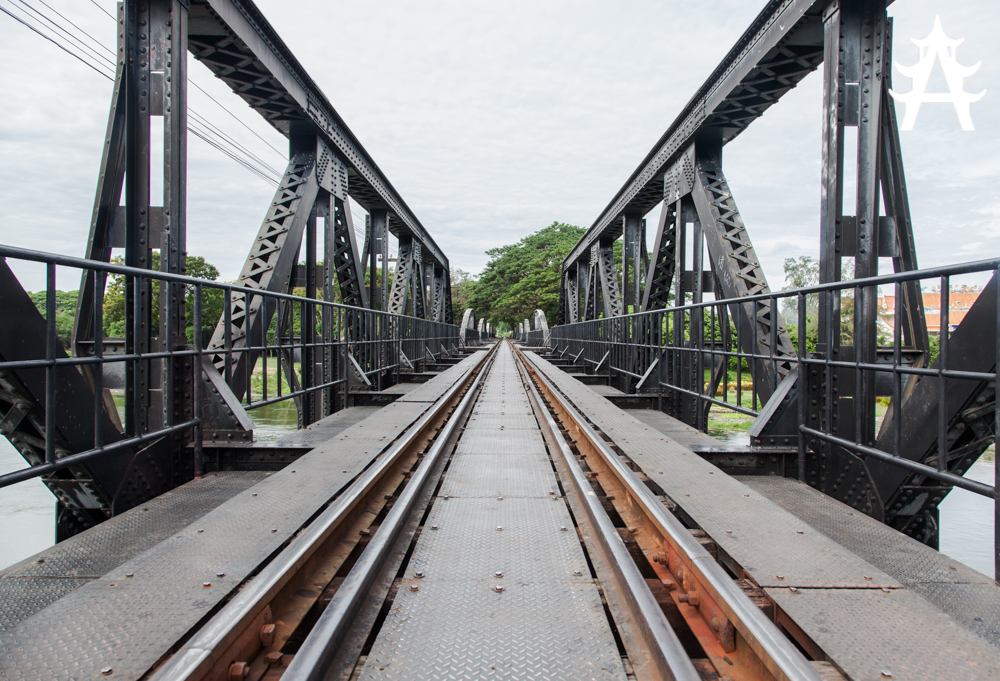 So, if nothing changes, I will be saying goodbye to my monks tomorrow morning, take a bus to Kanchanaburi around noon, arrive there around 6PM and then I will stay overnight and leave early to continue my way up north. Until now I don't know where I will end up, but I will certainly find out very soon.
So, next stop Kanchanaburi…for now. If you by any chance have tips for me, where to go north of Kanchanaburi, please let me know!
Yours
Crazy Ivory
Follow my photos, travel route and stories on the Asia Adventure Page.