Sangkhlaburi is small, but still to me its more interesting than any bigger city I have seen yet. And there is a reason for that, Sangkhlaburi is a lot less touristic than Bangkok and Kanchanaburi, and a lot more traditional. The city is so small and far away from everything else that only very few tourists get here at all, and most of them are couples that have their small weekend getaway in Sangkhlaburi. But "Farangs" (western tourists)? Almost none. Therefore you realize that people here are looking at you a lot more interested, I got asked at least five times where I am from, and they are treating you a lot nicer.
However, todays topic is a different one: The doctor that I met in Kangkhlaburis Mon Temple Wat Wang Wiwekaram. I found the temple by coincidence, and was quite amazed by it. The monks are living here, you see orange sanghatis everywhere, and everybody is smiling. I explored the temples buildings and got to talk with one of the monks after I photographed him.
The Doctor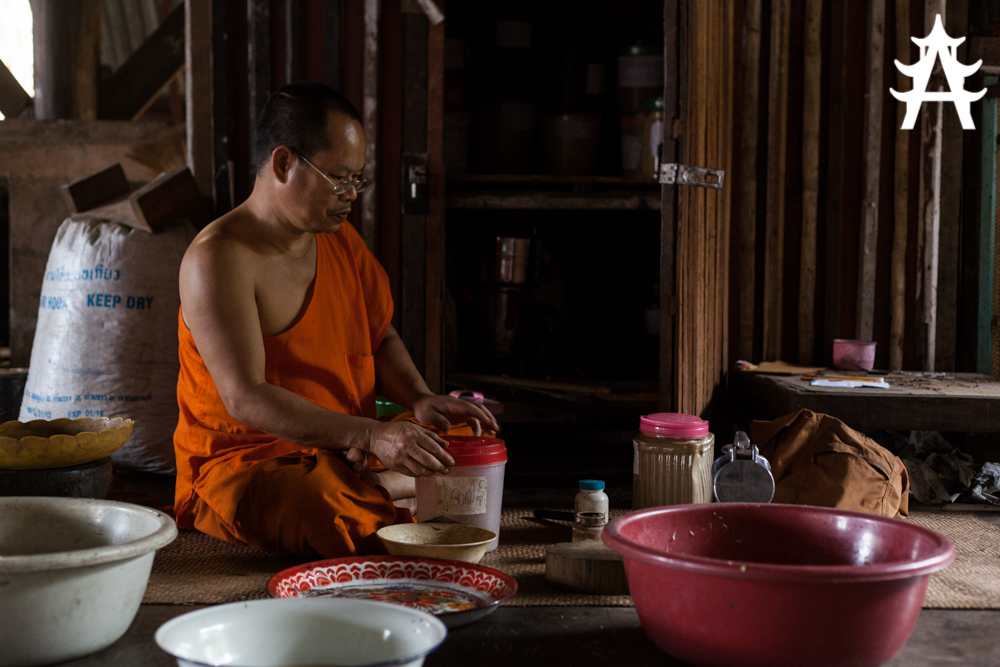 The doctor, whose name I unfortunately forgot to ask for, lives in Thailand for 8 years now. He originally is from Burma, as many or even most others in the temple, and he used to be a doctor already back in Burma. From him I learned that this temple was founded by Burmese Refugees of the Mon Tribe.
He learnt everything he knows as a doctor from a teacher in Burma, and he also has his recipe book, which is written in burmese language:
Recipe Book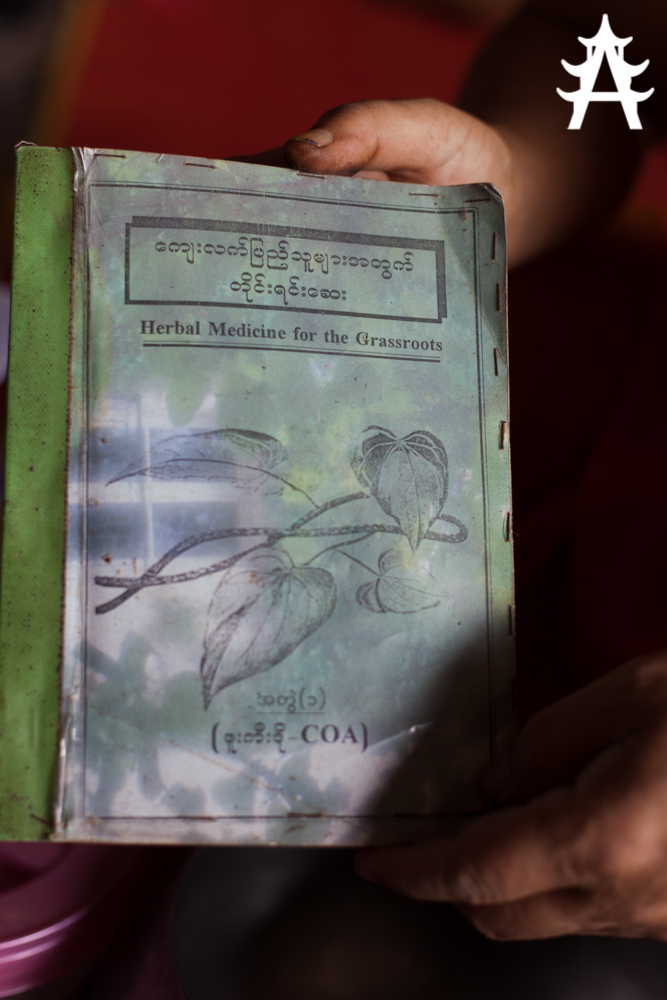 In this case he prepared a medicine against high blood pressure, and for that he mixed some black powder with lemon juice.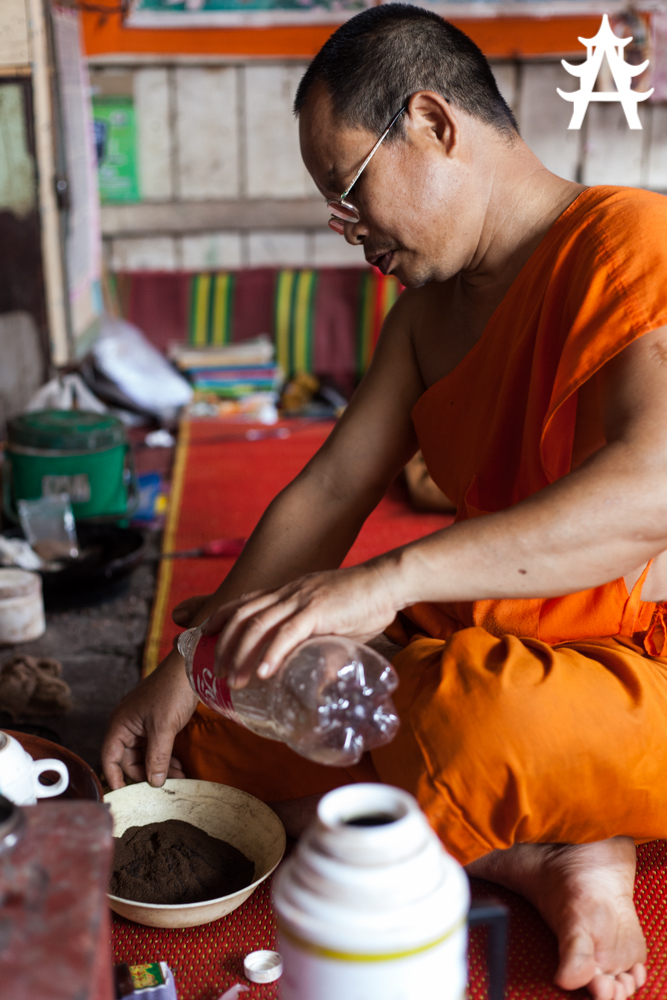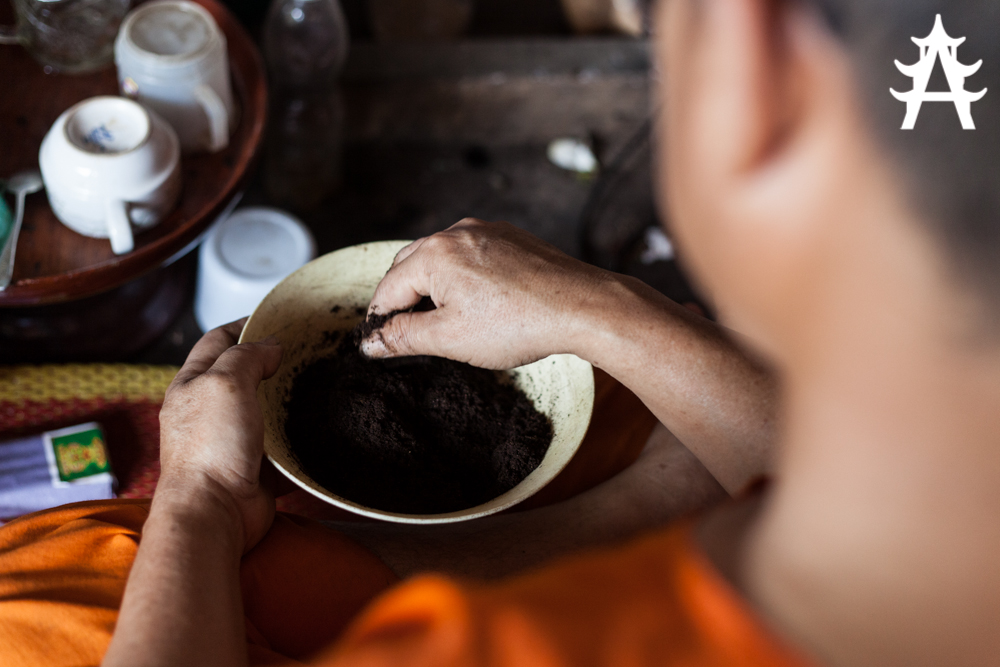 At the end it was finished and he filled it into some tupperware, just as he does with all the medicine.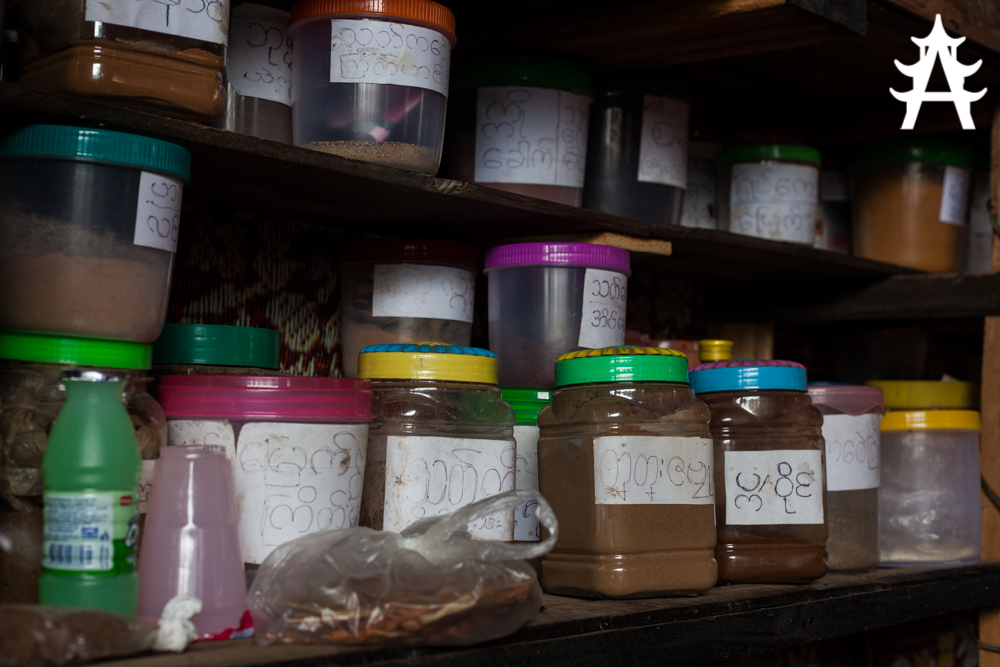 He also gave me one medicine as a present, which was incredibly nice. This is also against high blood pressure, but also against several other health issues like sound sleep or menstruation problems.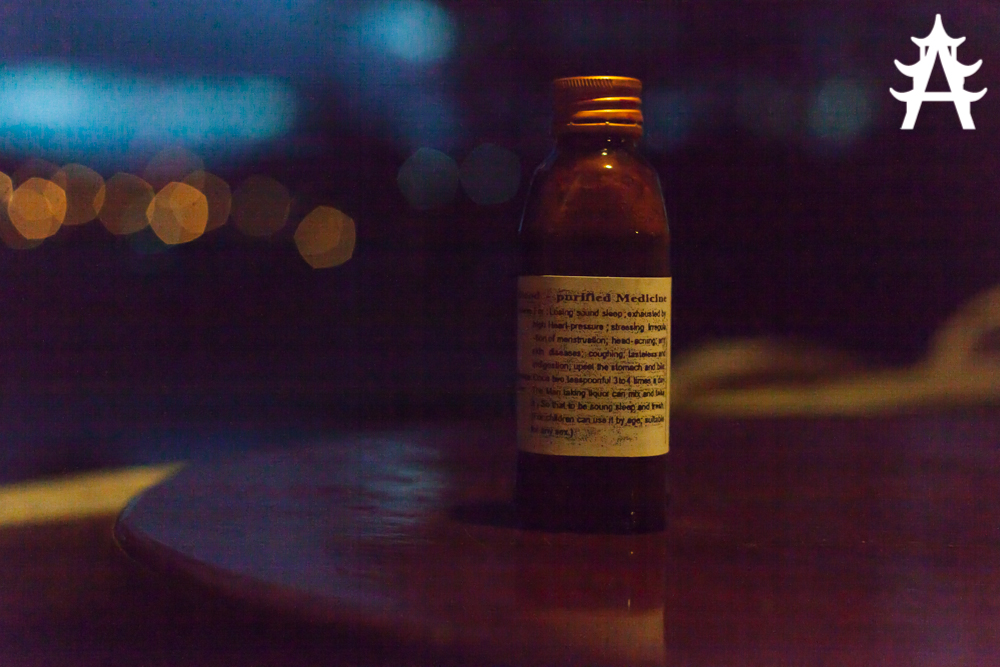 BTW: He also told me what you need to do to in order to stay healthy. Firstly, not more than one cup of coffee a day. Secondly, eating two pure cloves of garlic a day, together with some of his medicine. He seemed very convinced, and as he is the only doctor, nobody has to deal with his garlic breathe I suppose. He seemed very fit, so this might actually work quite well.
All the best
Yours
Crazy Ivory
Follow my photos, travel route and stories on the Asia Adventure Page.