OK, granted: The title is not too accurate. Actually, its purely fictional. BUT: "Beautiful Waterfalls, natural fish spa and friendly monkeys" does not really sound adventurous, does it? Even though that title would sum up today pretty well.
From my guesthouse in Kanchanaburi I did a daytrip to the Erawan National Park today, which is about 90km away. There are plenty of organized tours, but I decided to do it on my own, which definitely was the right decision. Getting there was easy (see below for more info) and, once in the park, everything is perfectly walkable and accessible (compared to the Khao-Yai National Park, which is build to get around by car).
Erawan National Park is not too big, its definitely possible to see everything within a day or less, and with everything I am referring to:
7 WATERFALLS
FREE FISH SPA
AMAZING SWIMMING OPPORTUNITIES
AND WILD MONKEYS!
Admission is 200 Baht for foreigners, and these are definitely well invested. There is only one trail that leads to all the waterfalls, and its an interesting walk. It has been build with the highest respect to the nature, and leads around rocks, trees and one time you even need to go through a waterfall. Swimming is allowed and highly recommended, especially as its one of the few places where the water is actually refreshing. But enough said, let the images speak for themselves.
Waterfall #1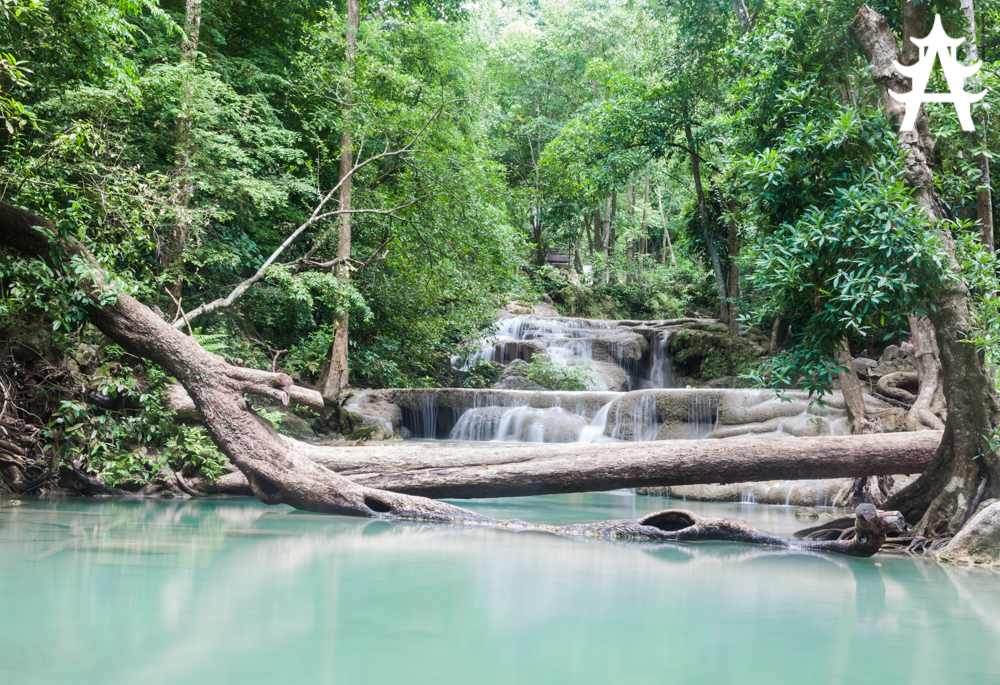 Waterfall #2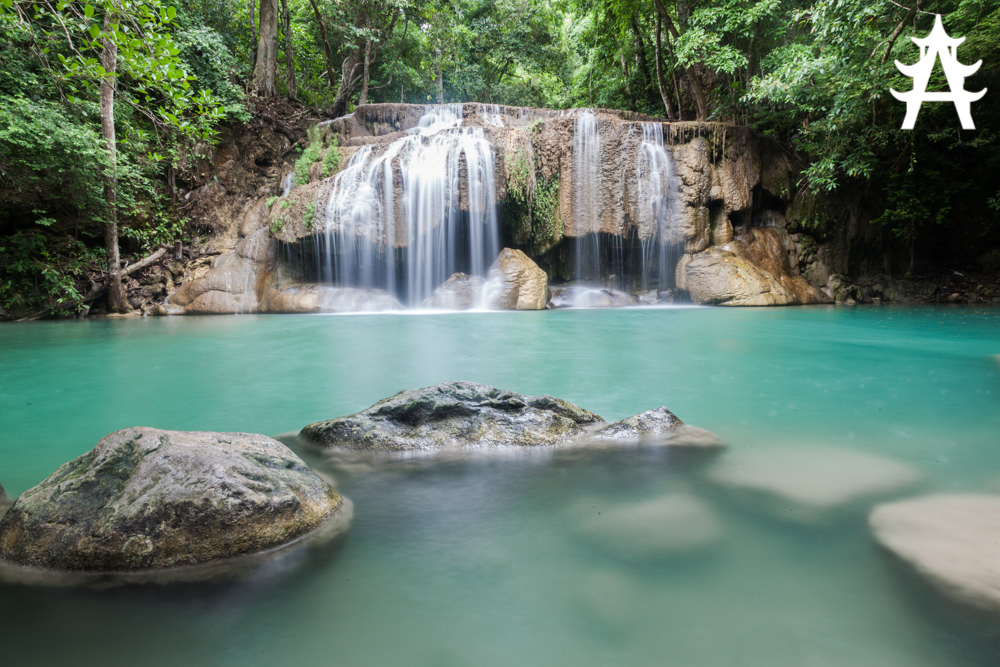 Waterfall #3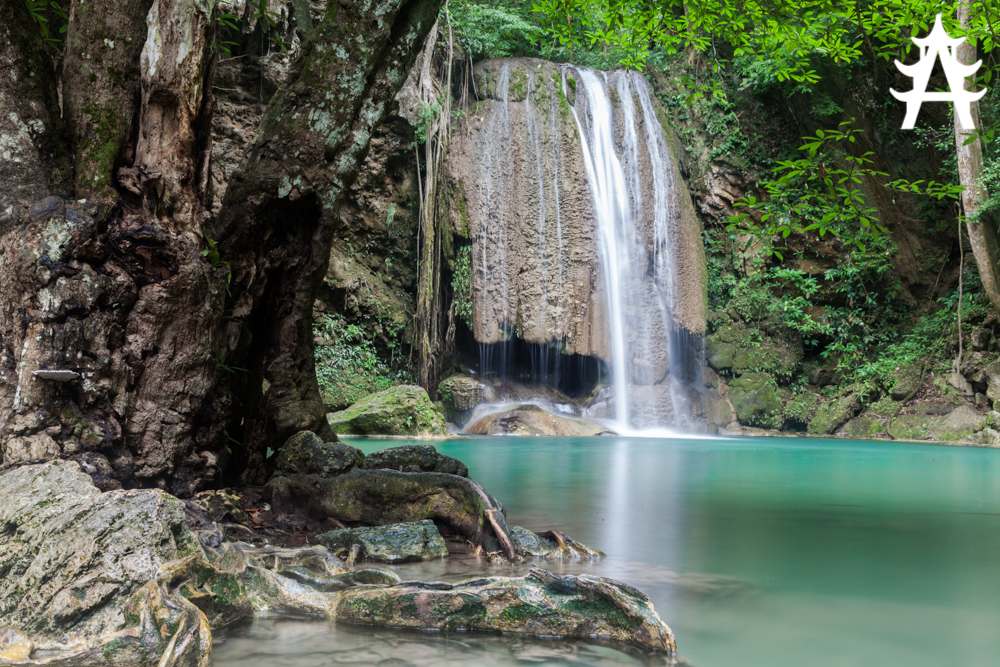 Waterfall #4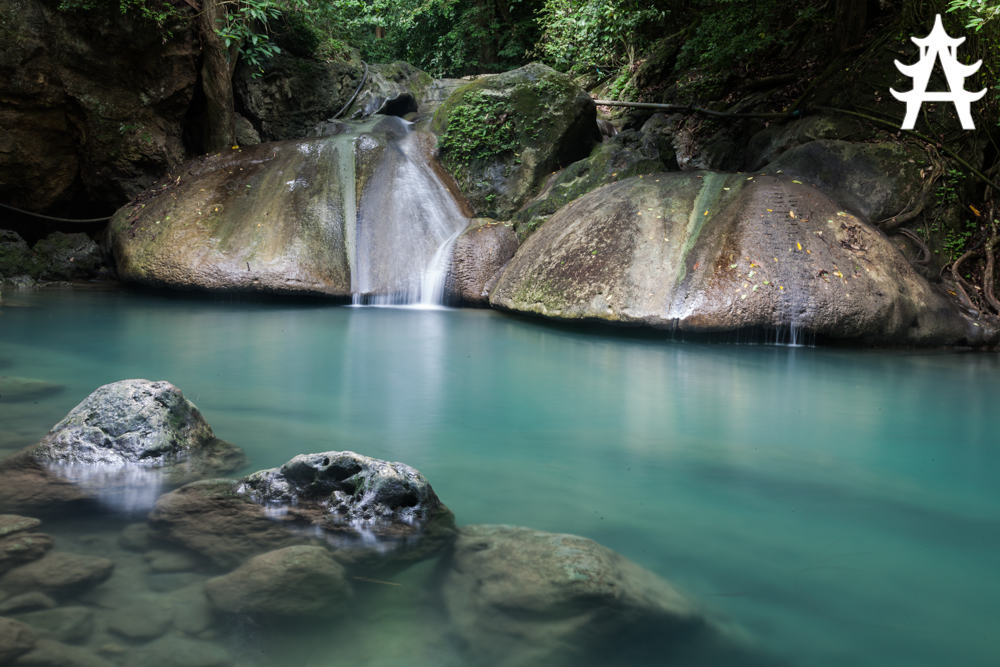 Waterfall #5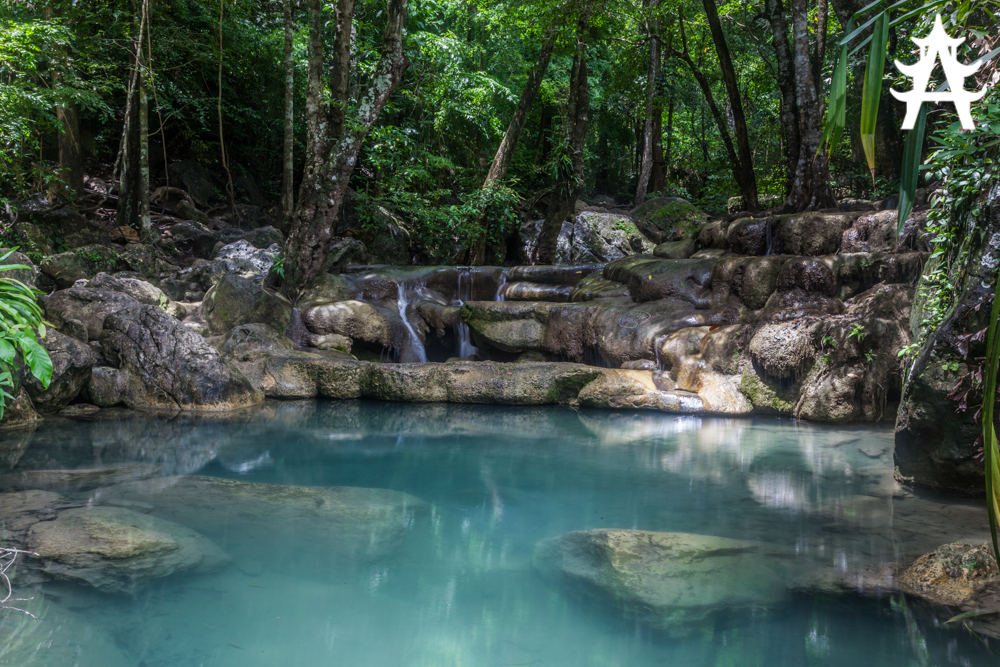 Waterfall #6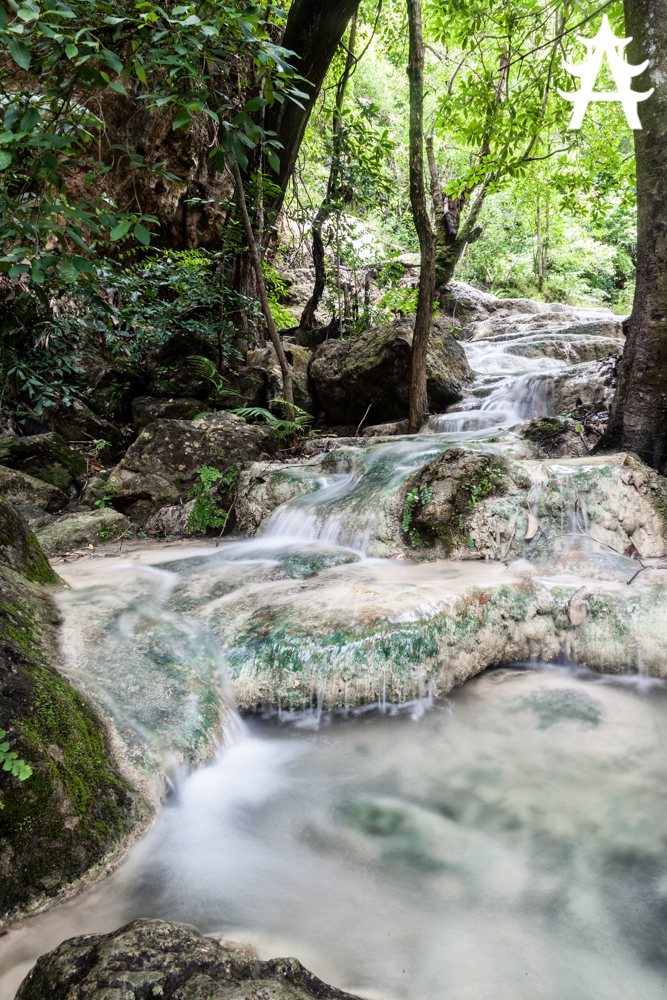 Waterfall #7 (I went swimming in this one)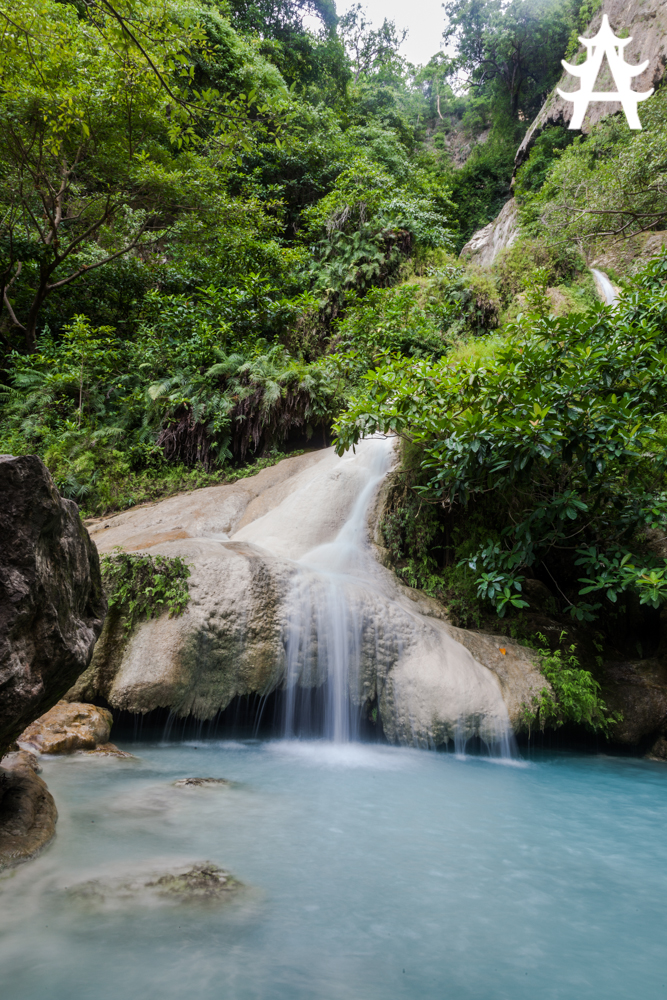 Apart from the waterfalls there were many other beautiful things to see and experience.
Treeroots in the water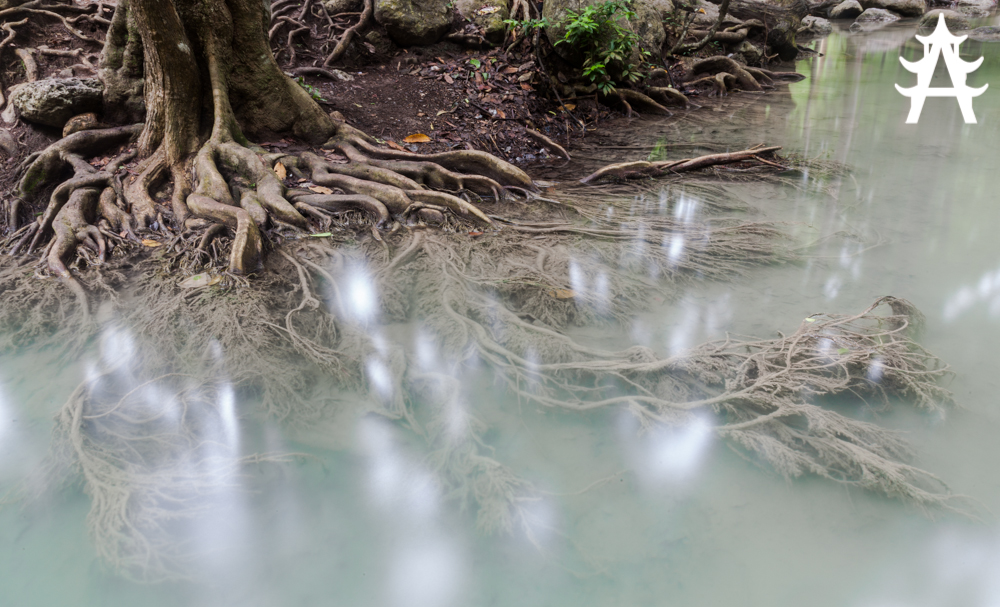 The butterflies in the park are beautiful and very trusting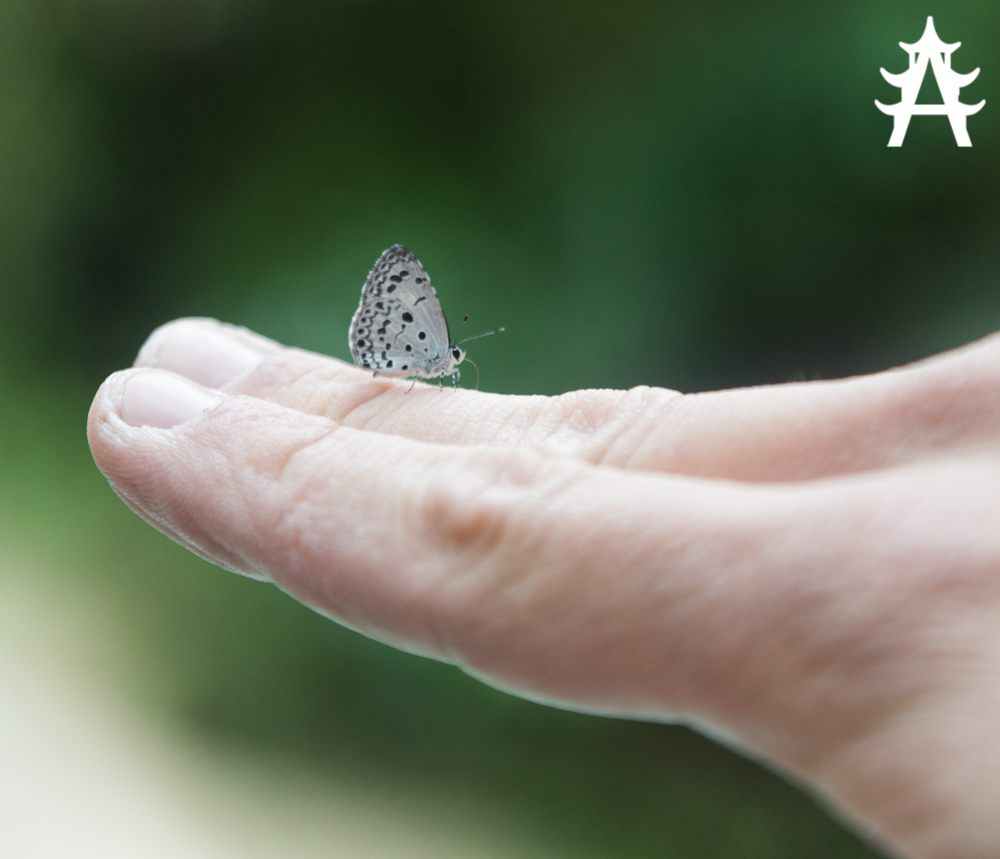 He tried his best at this sad face, I still did not give him food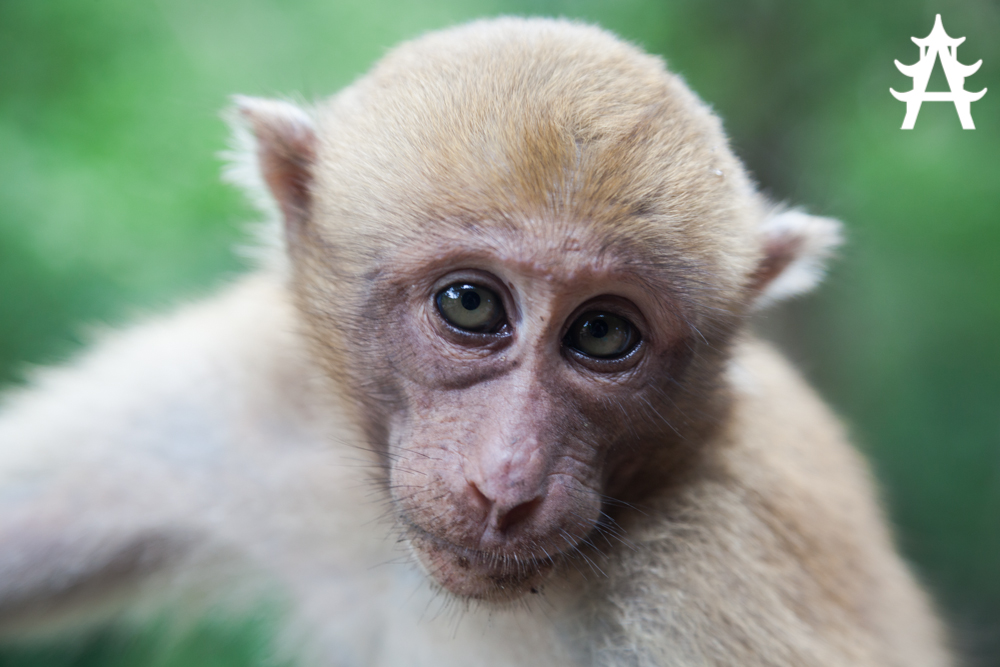 Personally, the most interesting and unique experience today was the one with the Fish Spa. For people who don't know what a fish spa is, its simple. There are fish called "Doctor Fish" that love to eat dead skin of human beings. This is having a really healthy effect, many people pay a fortune on this stuff, and at the same time its an incredibly interesting experience. It tickles a lot, but feels like a crazy kind of massage at the same time. I needed a few seconds to get used to it, and starting to enjoy it a lot after that. Finally I sat there for 30 minutes with my feet in the water, enjoying the day and the fish spa.
Doctor fish nibbling on my feet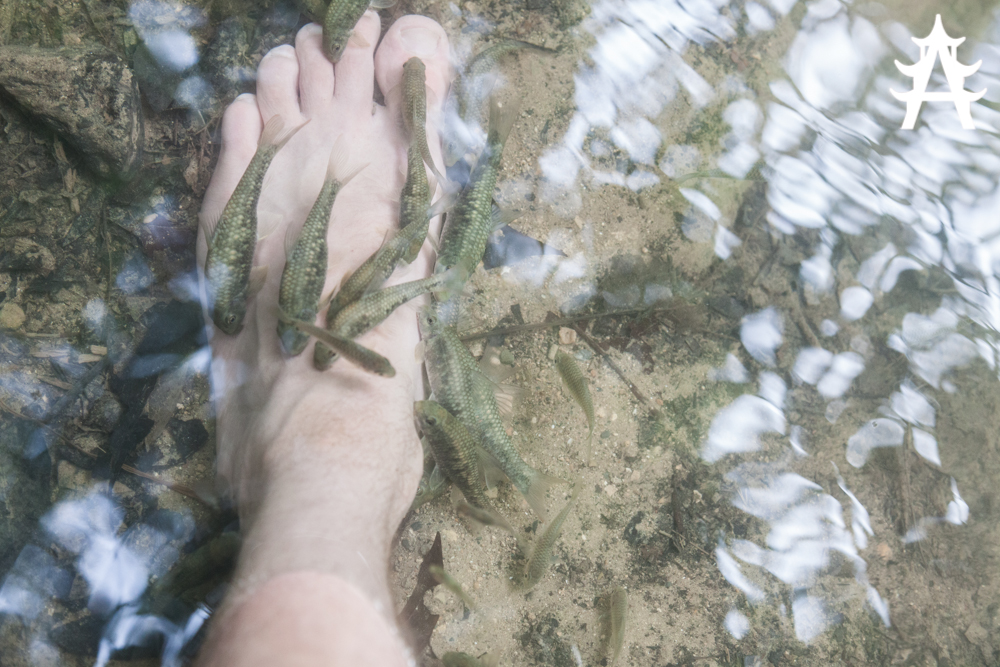 For everybody who wants to enjoy this experience himself, here is how to get to the Erawan National Park:
How to get to the park: From Kanchanaburi its very easy to get to Erawan National Park. A regular bus is going every day from Kanchanaburi to the park. You can hire him anywhere he passes through. However, in terms of timing its the easiest to catch the bus at his first station "Sangchuto Road" just across the street from the Kanchanaburi Train Station. The first bus of the day leaves at 8:00 AM, and goes every 50 Minutes until 3:20PM. It costs 50 Baht, and goes into the park to the parking lot. See the first stop of the bus on Google Maps and check the bus timetable here.
Yours
Crazy Ivory
BTW: The best way to follow my photos, travel route and stories is the Asia Adventure Page.