In order to get an overview of Kanchanaburi, I decided to leave early and do a bicycle trip together with my french guesthouse neighbour Thomas. We rented two bikes for 50 Baht each and off we went. The ride lead us to many interesting spots in and around Kanchanaburi, that I might present you in a future post.
Todays post is all about a really special find, that we discovered just minutes away from Kanchanaburis world-famous "Bridge over the Kwai": An old and abandoned Buddha, leftover from different times. We passed the large property by bike, and just saw that it looked old and the gates were open. We did not know what we would find, but it looked promising.
However I did not have the best feeling doing it, as I already realized how important Buddhism is in Thailand, and I could only imagine what they would do with people who illegally enter holy ground where they are definitely not supposed to be. Nevertheless we did it, as the curiousity was almost killing us. Some straying dogs started barking aggressively but would not do anything.
The abandoned temple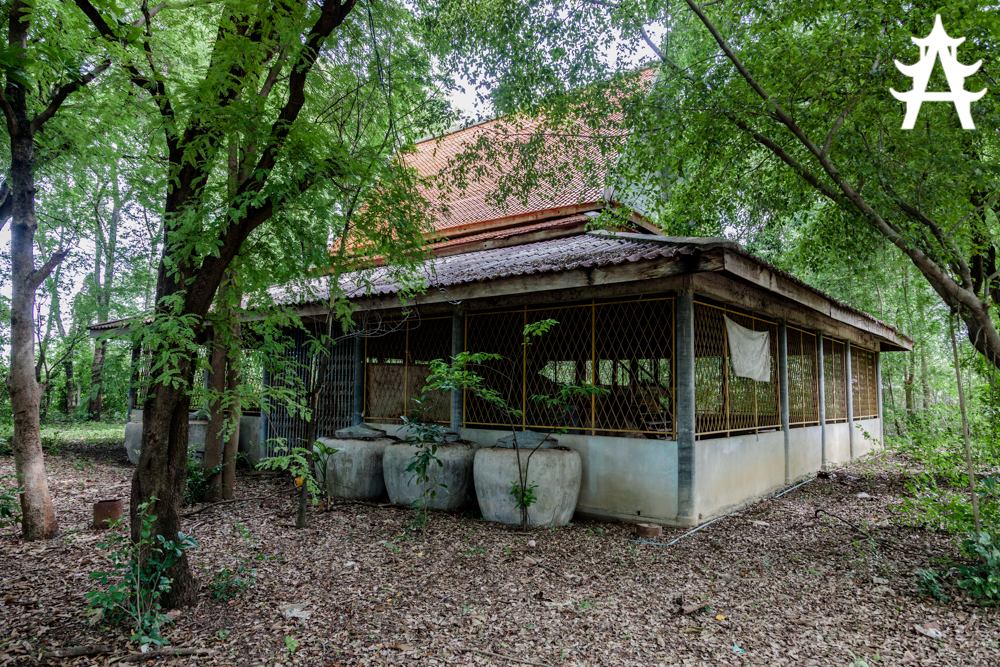 The temple was almost open, only a couple meter of wire stood between us and the inside. This problem was resolved quickly and we were able to squeeze in. And wow, thats unique. The Buddha sat quietly on a stage in the middle of the room. Around stood a dozen chairs with Thai writings on them and some decoration material featuring the King of Thailand. Having seen already a dozen or more temples in Thailand since I have arrived, finally standing in an abandoned one really gave me a mystical feeling.
The gate we managed to open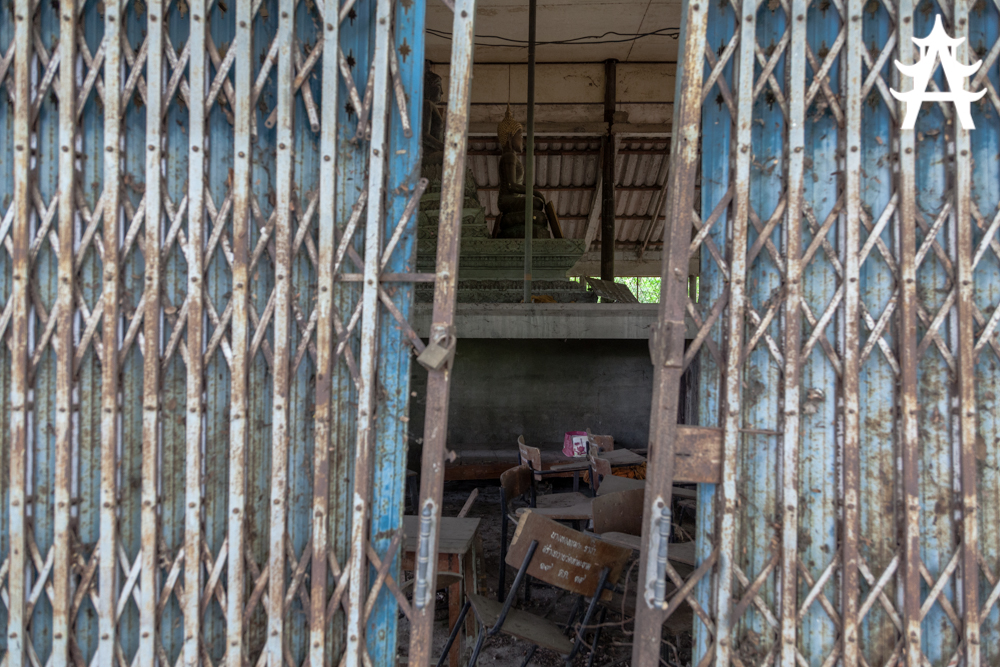 Chairs and the holy Buddha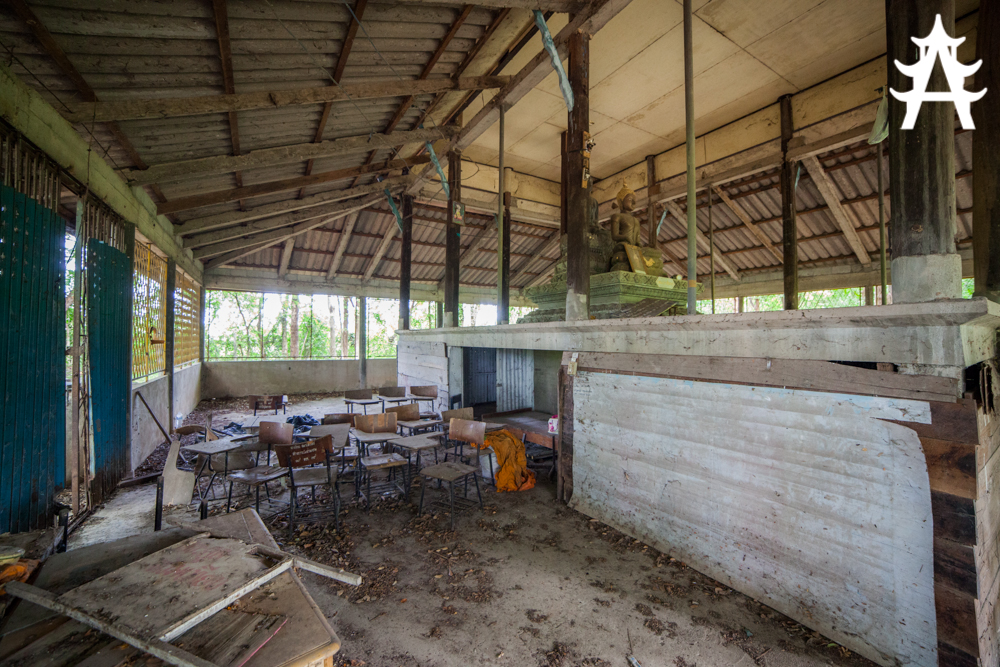 Kanchanaburis abandoned Buddha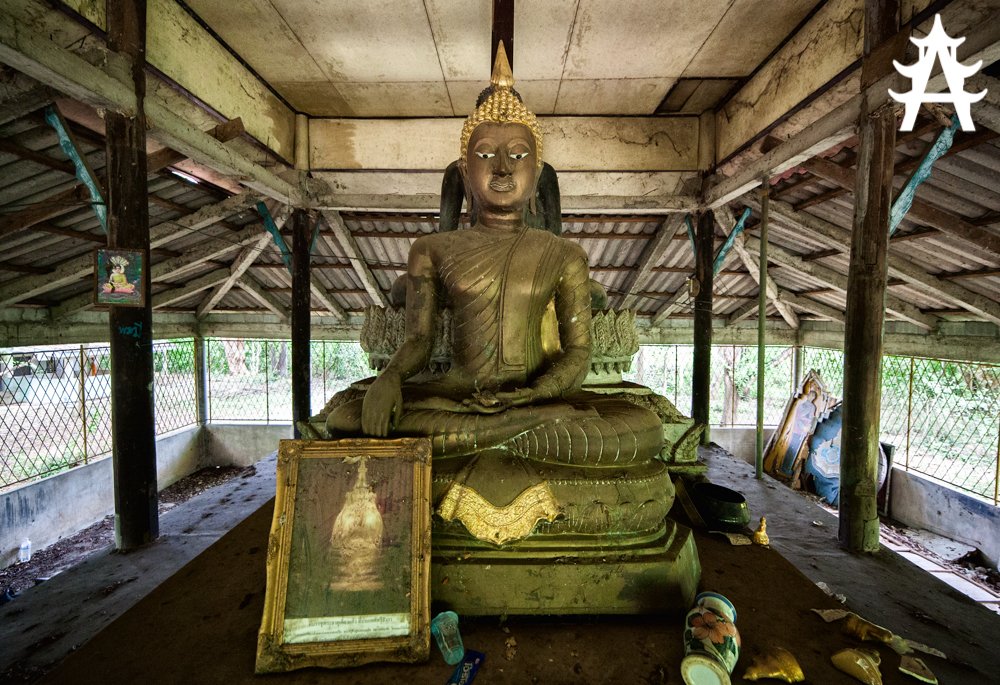 The King of Thailand, abandoned as well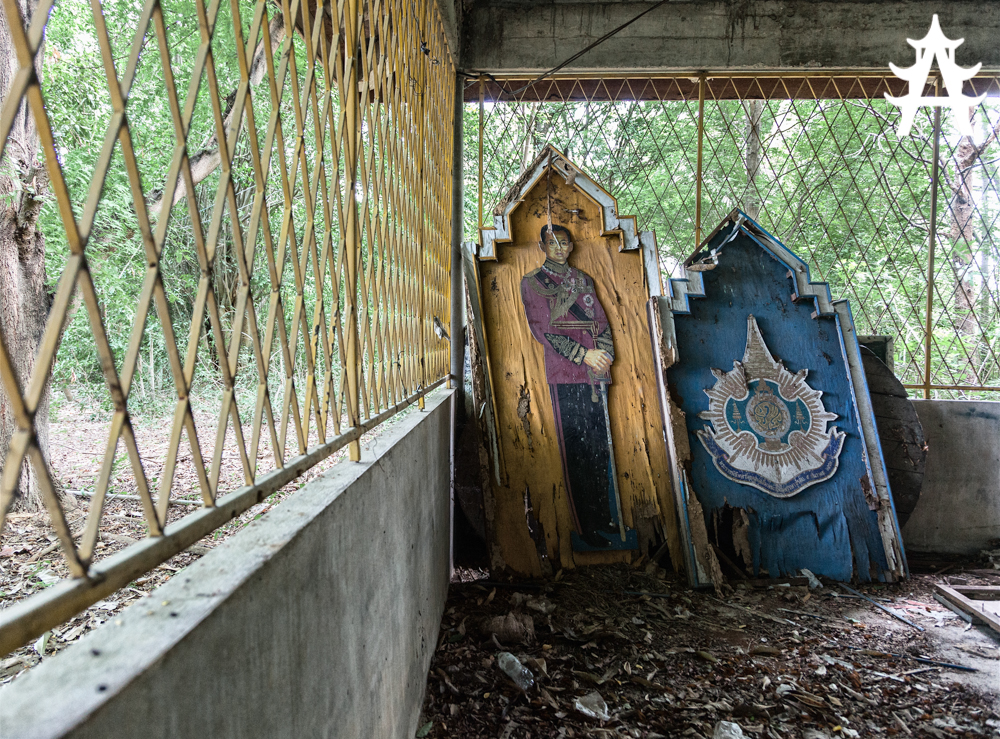 Decoration material that was hidden under the stage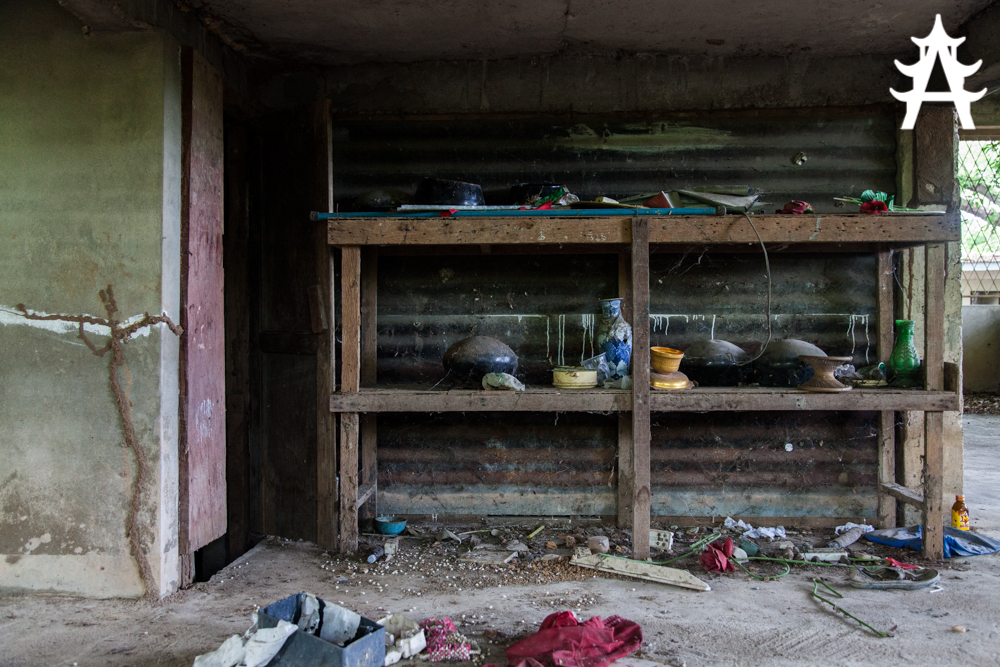 After a few minutes of looking around and letting this holy place giving an impression on us, we squeezed out the gate, closed it and left nothing but footprints. Everyday is different here, and always full of surprises.
Yours
Crazy Ivory
BTW: The best way to follow my photos, travel route and stories is the Asia Adventure Page.