Kanchanaburi, here I am. Everything worked out pretty much as planned, and after almost missing the southern bus terminal in Bangkok, everything else worked pretty much as smooth as I had hoped for. After arriving in Kanchanaburi I had to take a kind of bus/taxi mixture thing, that would drop me off somewhat close to the hostel that I had chosen to stay in. However, I did not feel like I could walk to far with about 20kg on my back and the sun burning down from an uncloudied sky, so I took a mototaxi for the first time.
A mototaxi is actually pretty much what it sounds like, a motorcycle that gets you to where you need to go. You just jump on, negotiate a price and if you don't die along the way he we'll get you to your destination. I did not feel brave enough trying this means of transport in the Bangkok traffic, but out here it seemed to be a safe bet, and I really enjoyed the ride. He dropped me off just in front of the Jolly Frog, my guesthouse of choice and I could not believe my eyes.
This place is freaking amazing, for many reasons:
1. Its situated directly at the khwai river.
2. Single Rooms start at only 70 Baht (€ 1,75)
3. It has a beautiful park, with Hammocks, comfy chairs and palmtrees
4. Their restaurant is cheap, and very good.I got a Thai dish and a milkshake for 53 Baht (€ 1,30)
I tried to get a single room, which they could not give me as all single rooms were booked out. However I got a double room on the raft, which cost me 150 Baht a night (€ 3,75) and is bascially situated ON the river. Coming out of my room I see the river and could without hesitation jump in. Its amazing.
Also seeing the mountains in the distance really gives you a feeling for the area, and the sunset here is more than cool. I can only recommend this place, and will certainly have a good time here.
The only negative thing that I can see is that there is no aircondition only a fan in the room. But that should work just as good even if its a bit louder at night. Also, my neighbour is a nice guy from france, so I finally get to practice my french after so many months of forgetting everything I had learned. Thats pretty neat too. To get an impression, here are some images of the Jolly Frog in Kanchanaburi:
The leisure area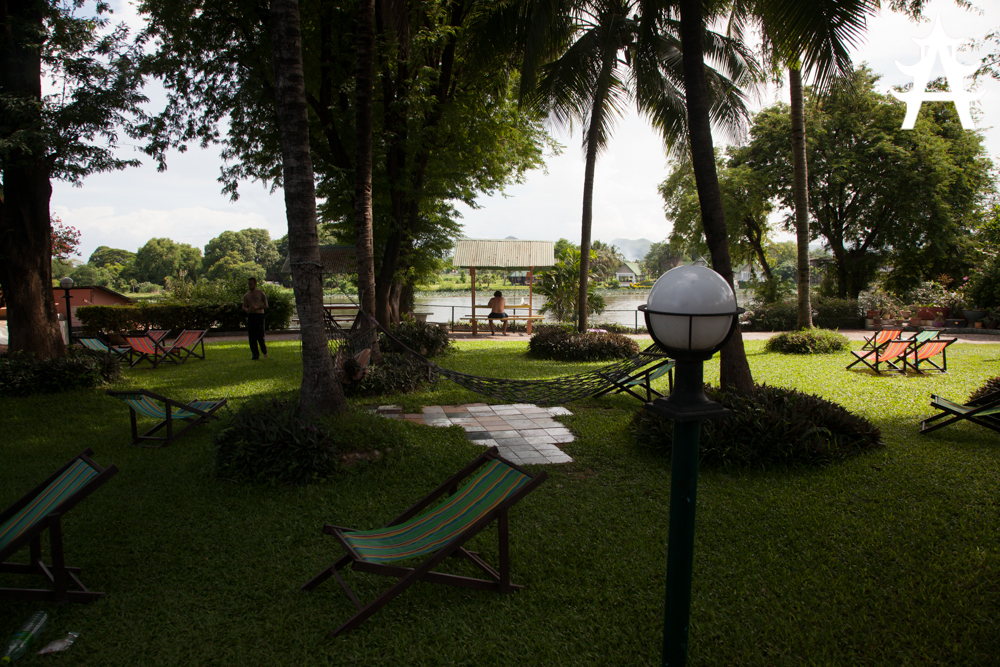 View over the river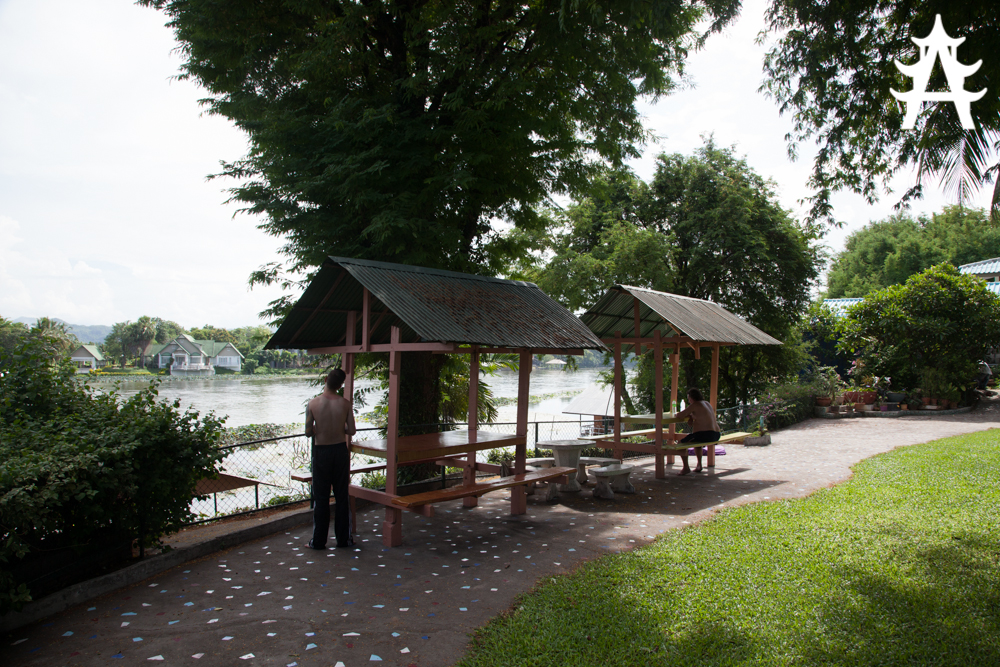 Way to my "room"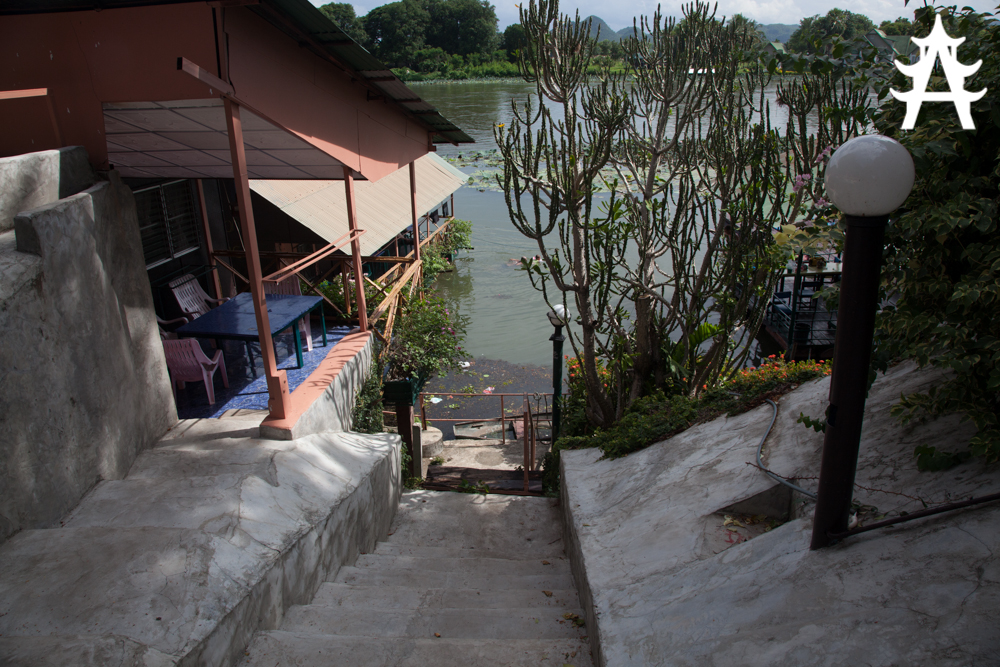 Mine is the first room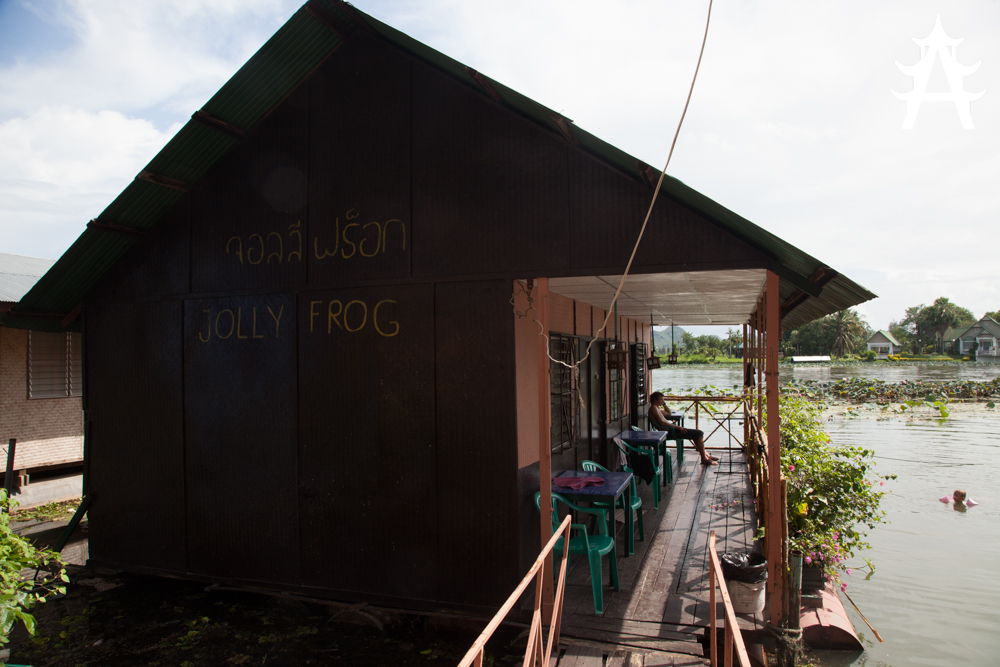 The room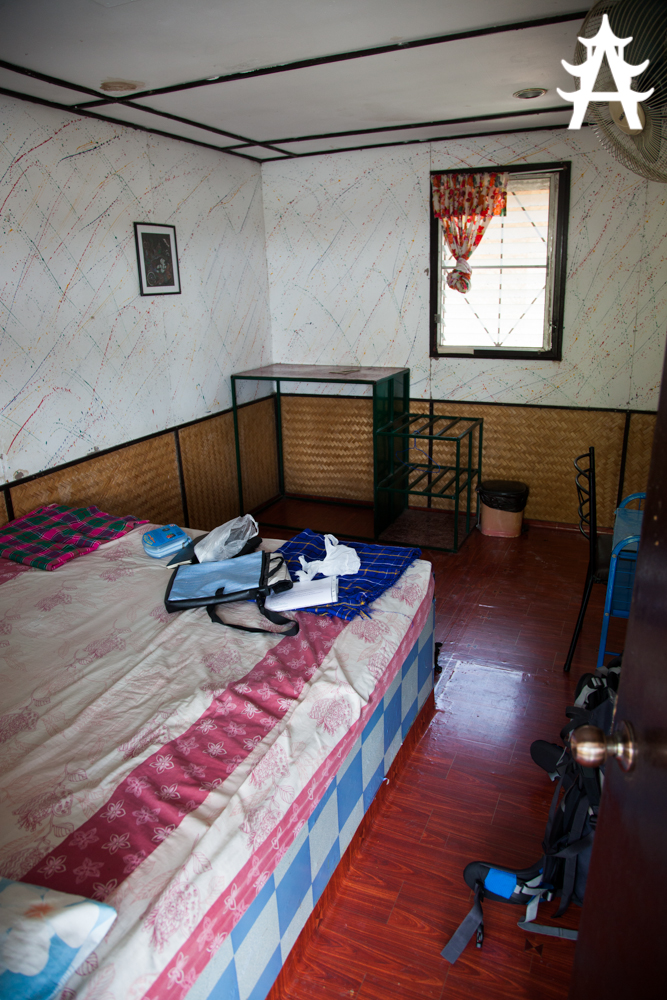 View outside my room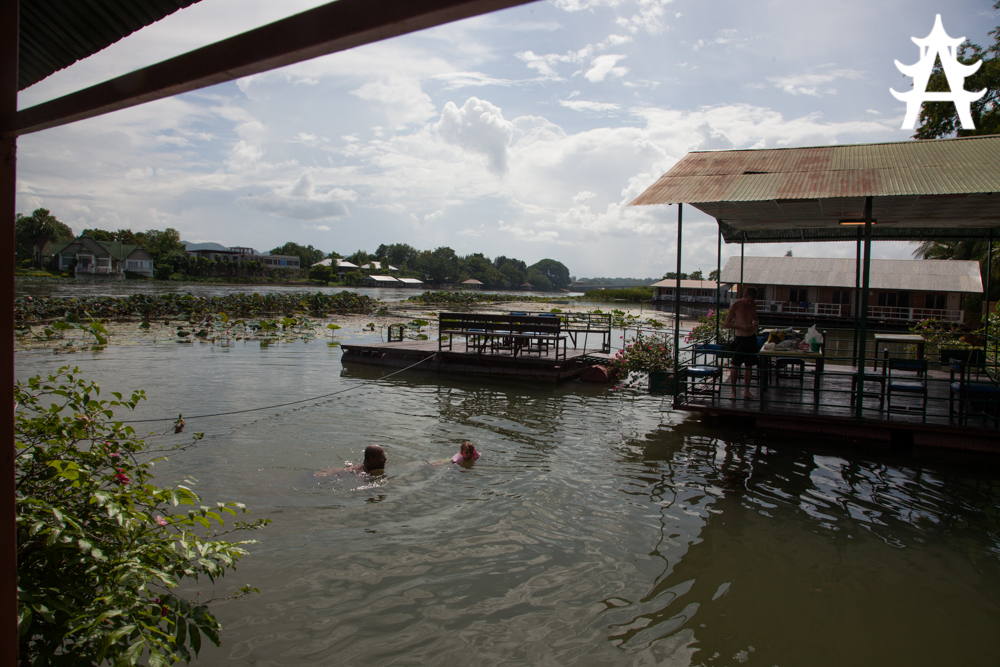 After dark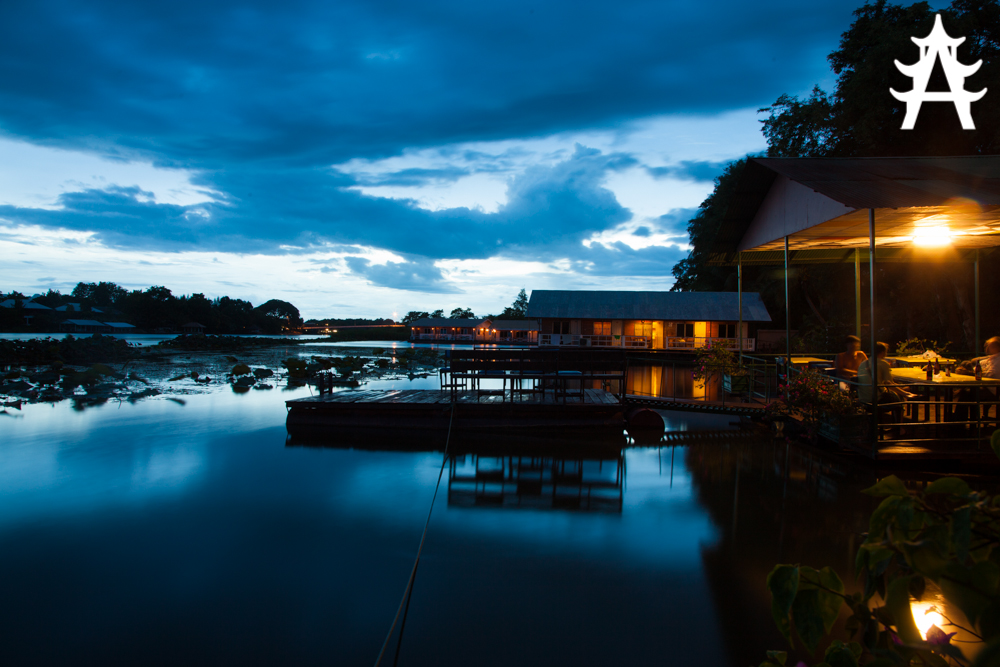 And here is where it is situated:
This area seems to be very interesting too, I will try to get an impression tomorrow. Lets see.
Yours
Crazy Ivory
BTW: The best way to follow my photos, travel route and stories is the Asia Adventure Page.