As Bangkok can really stress you out after a few days, I was pleased to join a girl from my hostel and her Thai friend on a daytrip to Ayutthaya today. Ayutthaya is an ancient city, which has lost a big part of its glamour over the past couple hundred years. It used to be the capital of the country, but after it was looted and destroyed by the Burmese in 1767, the king Rama I. made Bangkok the capital.
Still, the about 80km away from Bangkok located city is definitely worth visiting for a day or two. Its also very easy to get there: Simply take a Minivan from Victory Monument Skytrain Station to Ayutthaya for 60 Baht.
There are lots of old palaces and temples left, or to be more precise, their ruins. You can get a feel for the city, and learn a bit about the history of the country.
As most of these temples are quite far away from each other you can hardly explore the city by foot. You will easily find Tuk-Tuk drivers that take you to all of the interesting places (at a price of about 300 Baht per Person) but I would definitely recommend renting out bikes. That will only set you back 40 Baht, and you are having the chance to discover everything at your own pace. Other than Bangkok, Ayutthaya is definitely safe for cyclists, the traffic is not crazy and most other drivers will keep their distance.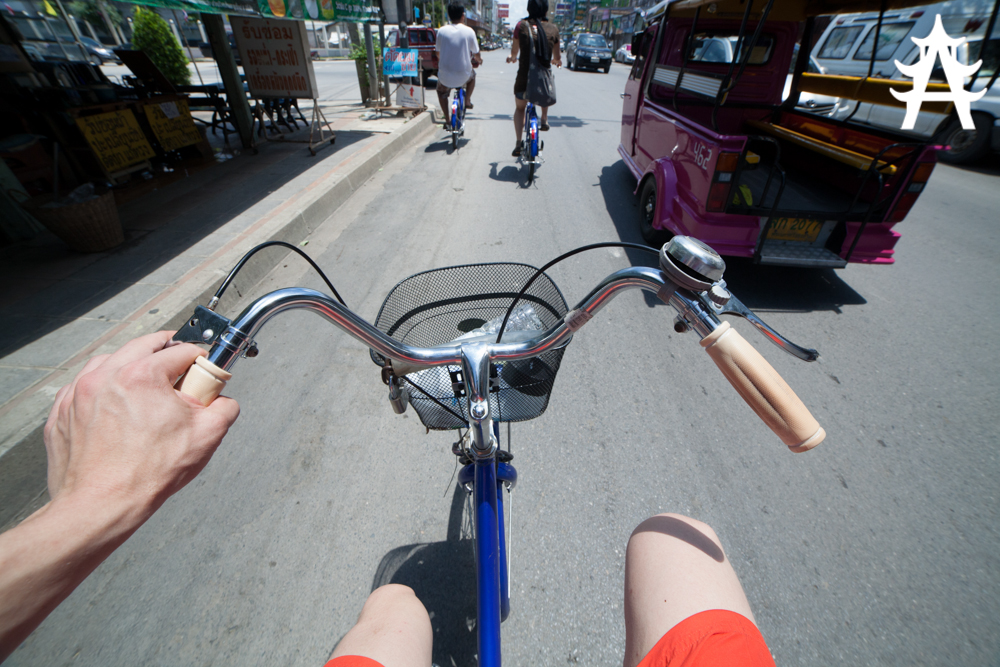 With the help of the easy to understand tourist map of the city that you should get with the rental bikes, there is nothing between you and all these sights. 
Cycling through Ayutthaya, one of the first things I realized were the decorated trees. The decoration is meant to honor the spirit of the tree.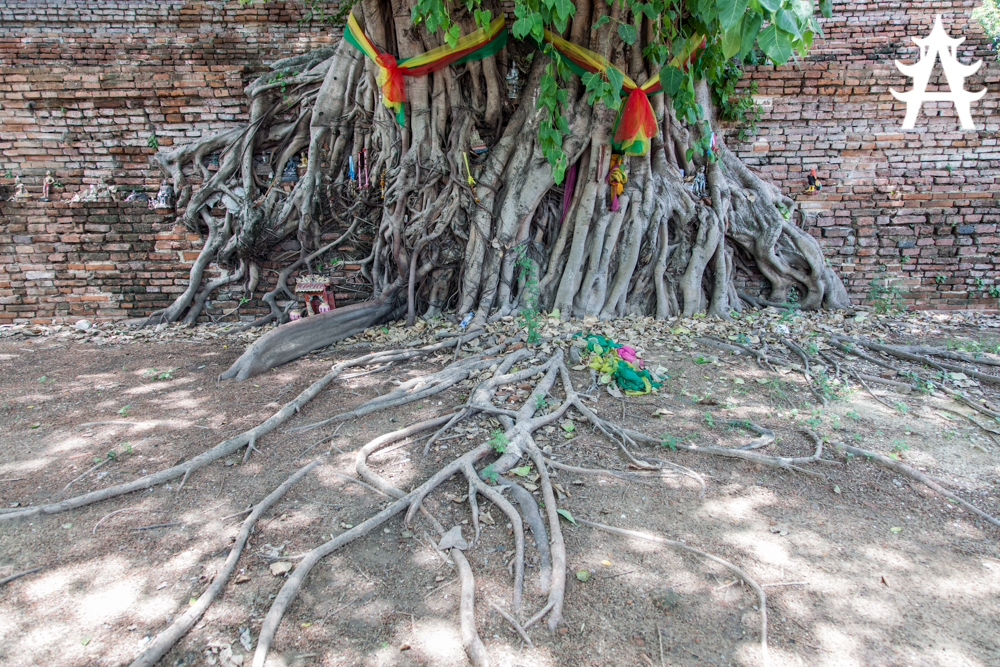 There are many straying dogs in the city, more than I saw in Bangkok.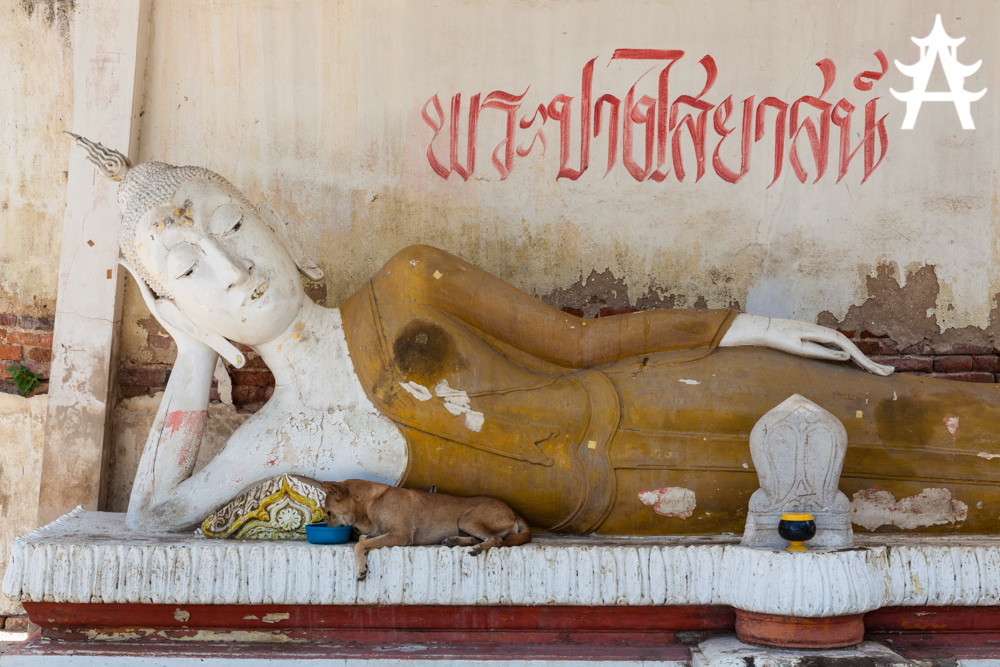 Besides dogs, there is a high chance of running into on of the elephants of which there are many in Ayutthaya.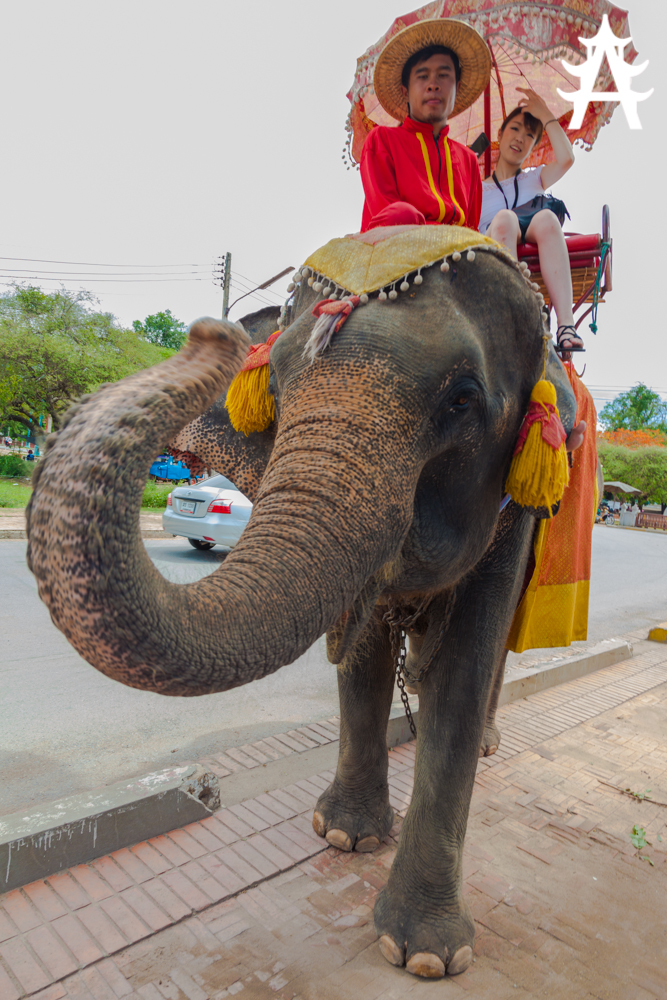 Apart from that, you will mostly see…Temples, Temples, Temples.
Wihan phra mongkhon bophit temple in Ayutthaya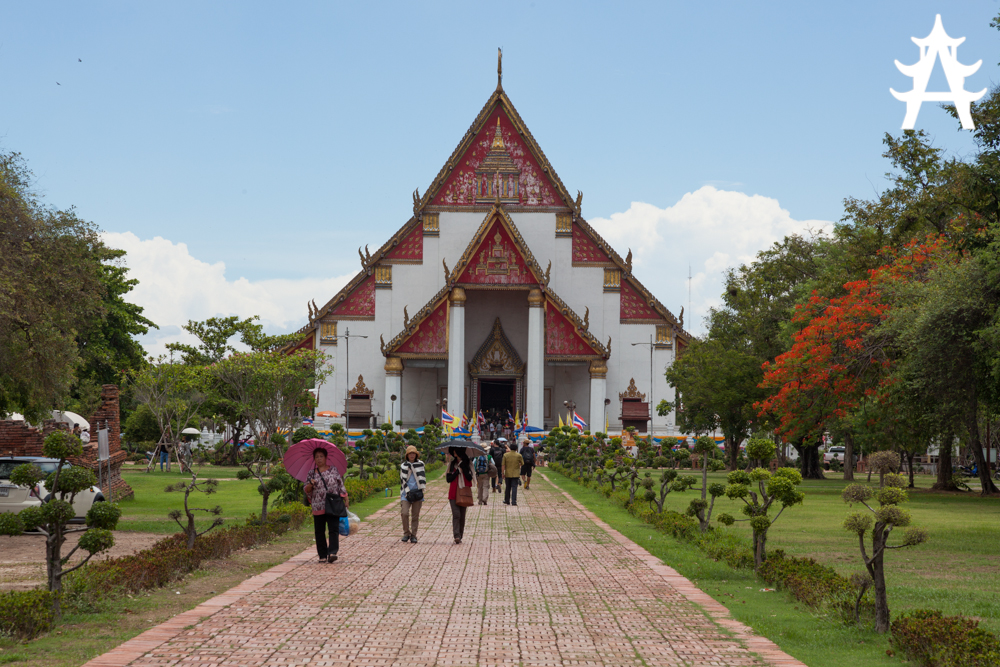 Wat Chaiwatthanaram in Ayutthaya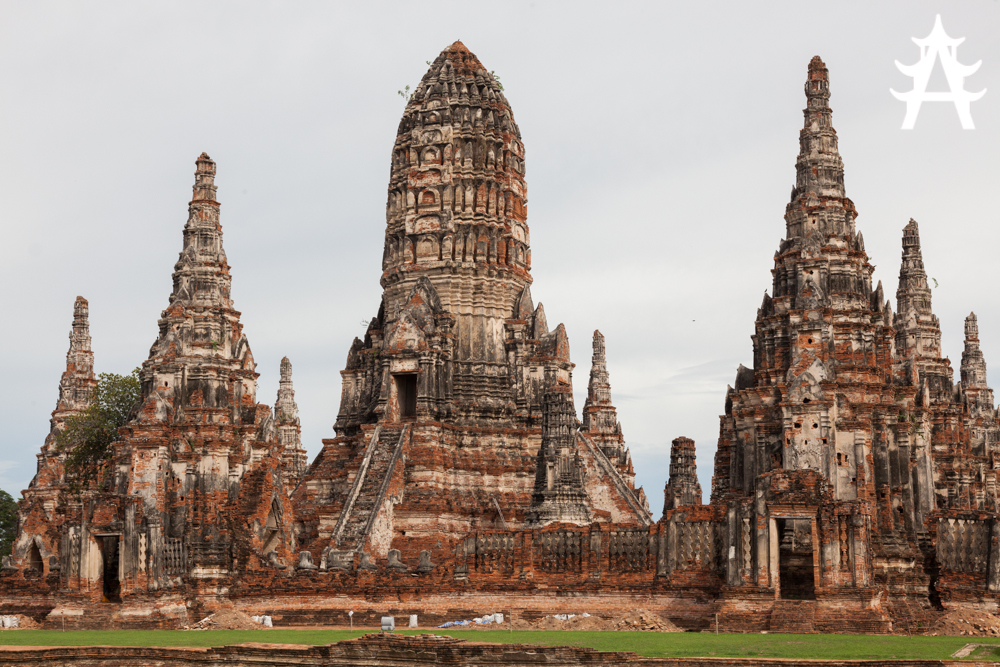 Sculpture in a temple of Ayutthaya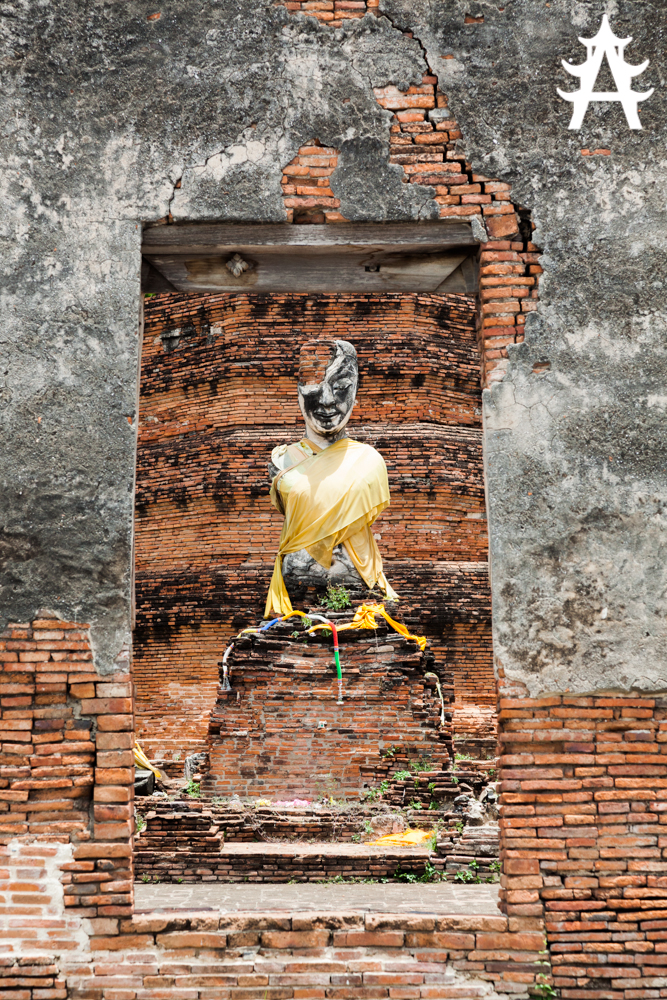 However, my favourite sight in Ayutthaya was no temple, but the huge lying Buddha statue.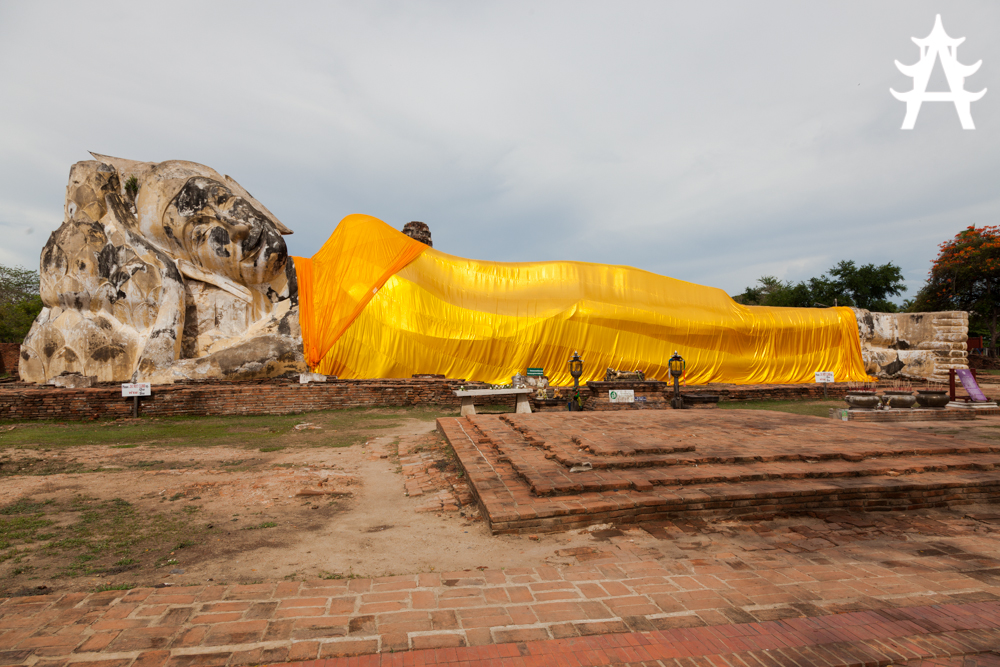 Other than that, all I got left to show is a lying human statue…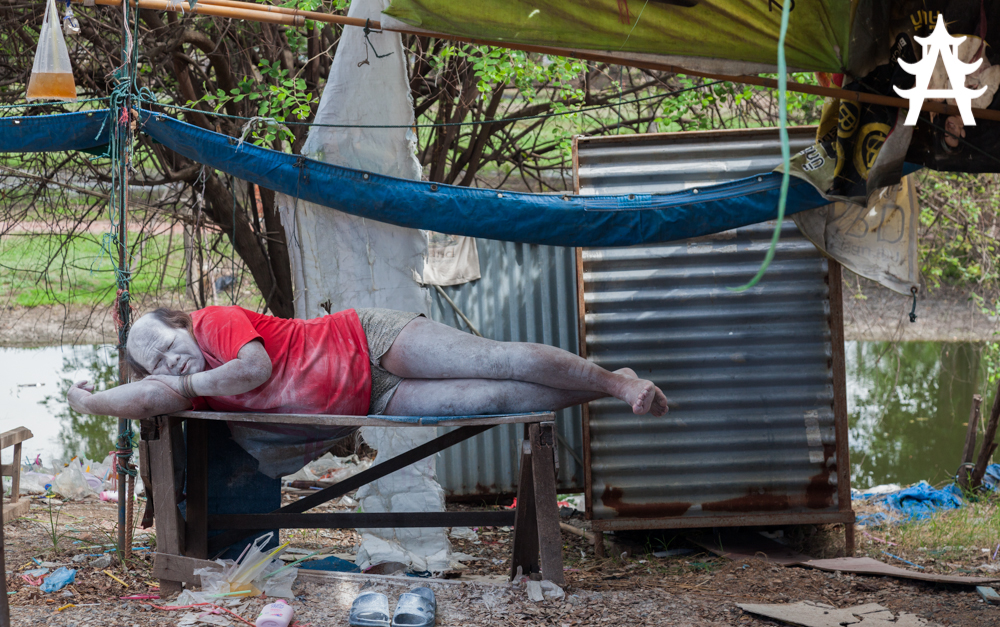 And the guy that watches over the public toilet of Ayutthaya centre, next to a pile of coconuts…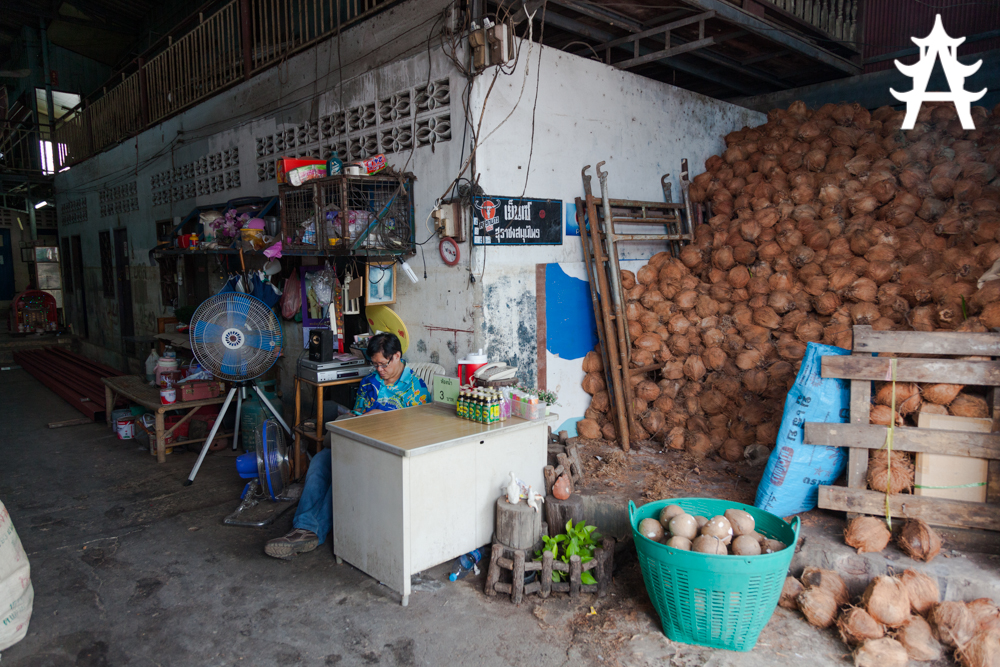 Ayutthaya, definitely worth a visit.
Yours
Crazy Ivory
BTW: The best way to follow my photos, travel route and stories is the Asia Adventure Page.