Together with a fellow hostel inhabitant, I decided to visit the popular Khao-Yai National Park in the Pak Chong District of Thailand today. With the power of Google Maps we found out that the park is around 150km away from Bangkok, and we estimated 3-4 hours to get there. The instructions seemed clear, and so we left the hostel at around 06:30 AM. 
From there we took the Skytrain to Mo Chit (around 25 minutes). After that, we walked around looking for the bus terminal that was supposed to be at Mo Chit Station. Since we couldnt find it, we got ourselves a taxi that took us to the Bangkok Northern Bus Terminal (around 5km, I am glad we did not try to walk it =) )
In the bus terminal, we got our tickets for the next bus to Pak Chong, a town around 3 hours from Bangkok (by bus). The bus was quite comfy, the air condition was set to a perfect temperature and they even handed us a free bottle of cold water and a few cookies. And all that for only 150 Baht. Amazing.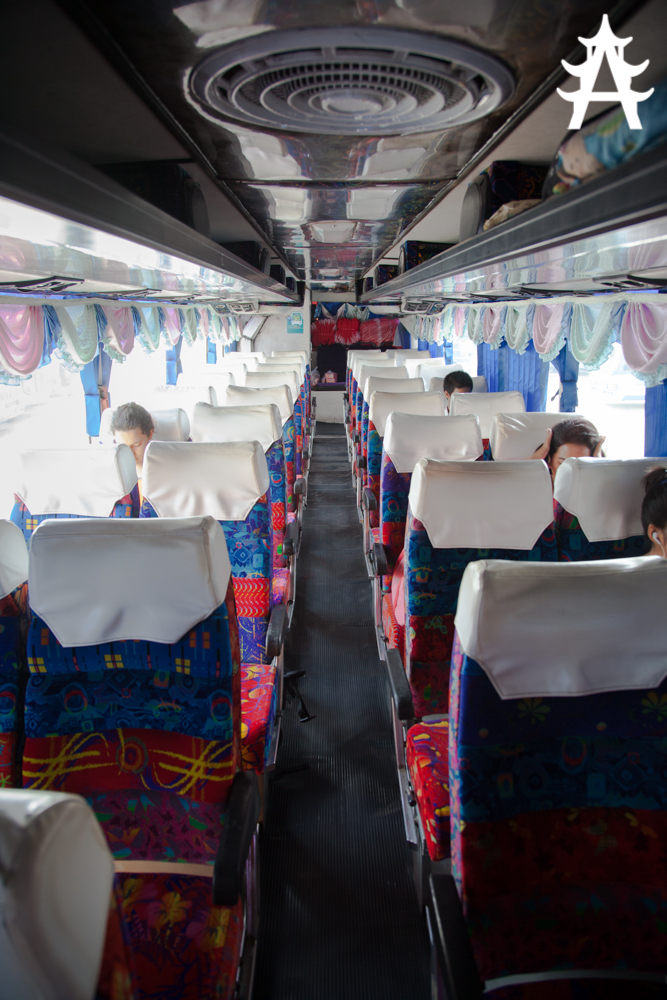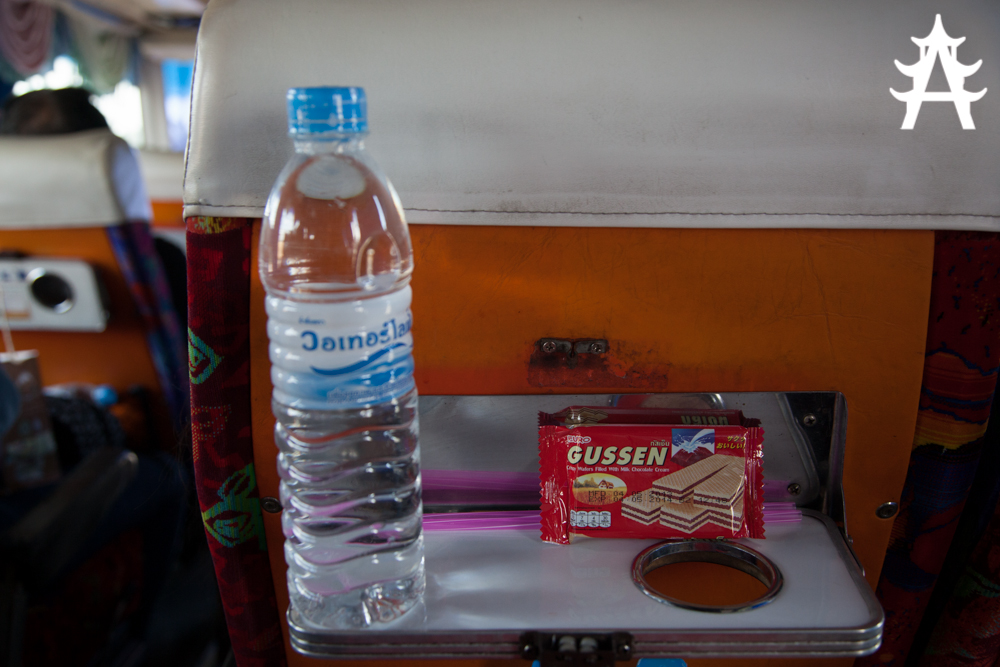 After arriving in Pak Chong, it took us a little asking around to find the Sawngthaew Station, a middlesized bus that basically stops whereever you want to get off or on, and which is open in the back. Its unusual at first, but quite fun after you are getting used to it. The Sawngthaew finally got us to the Khao-Yai National Park (40 Baht for a one hour ride).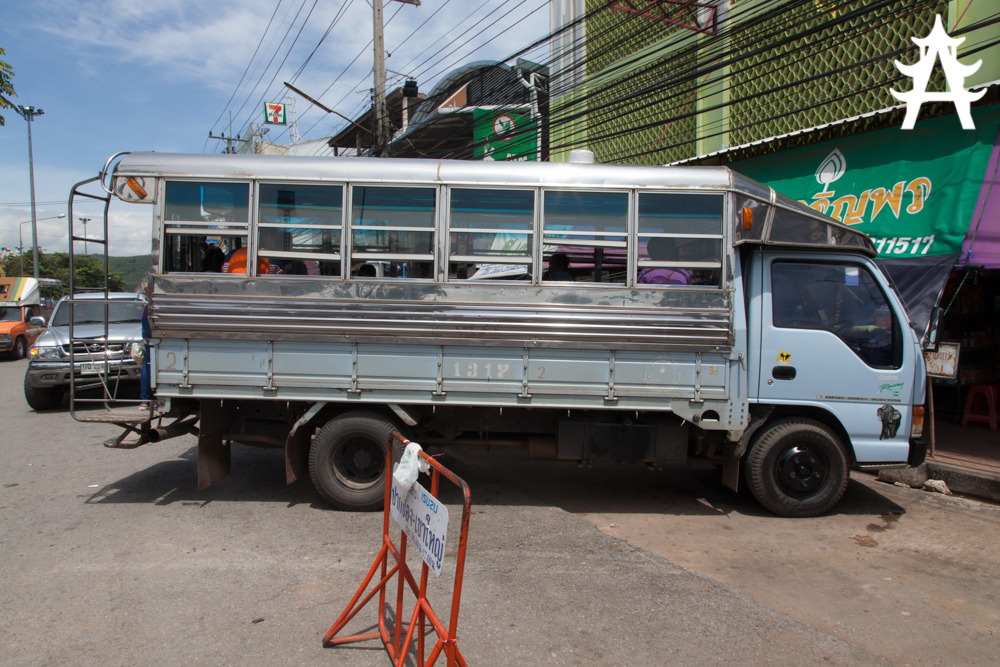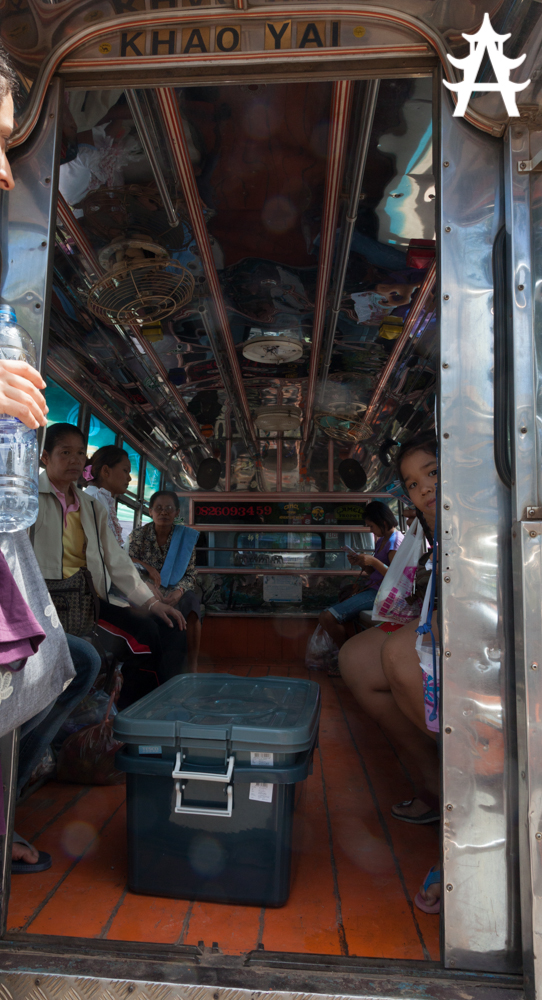 They told us to get off in front of the park, as they would not drive into it. So we did. After a six hour journey we finally made it to the park. How amazing!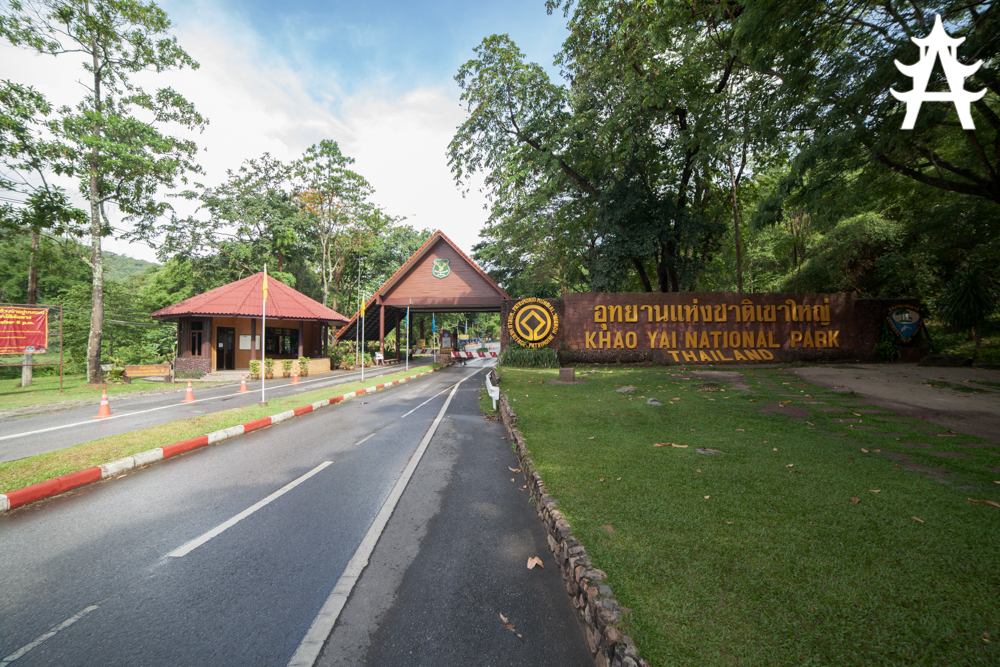 Nevertheless the next complications wouldnt stay away for long though. The first was the admission fee. It costed us 400 Baht to get into the Park (around 10 Euro) and the ticket cleary said "Foreigner Fee". I am pretty sure Thai people pay only a fraction of this or probably nothing at all. I personally think its OK to have foreigners pay more, but within reason. 10 Euro is a lot of money for a country were you can get through the day for 6 or 7 Euro. But hey, we took all these challenges, we won't stop now, right?
 The second thing was, that we quickly realized that this park is not made for walking. The main road was a 2 lane highway, without any room for hikers. Additionally the signs made clear that the visitor center, the place where you start most of the walking tours was 14km away. What a bummer. We knew, that we could not walk this. Firstly because we did not have enough water and it was hot and humid as always, Secondly because we had lost so much time getting to the park that our time inside would be rather limited.
The only possible way was hitchhiking. I have never done this before, and was a bit unsure about it, but I quickly changed my mind. The Thai people are amazingly helpful, and almost every car that we showed our thumbs to would stop and take us in. That was simply stunning. Even though many of them did not speak any english, and we could not talk with them for this reason, they would still get us to the places we wanted to go.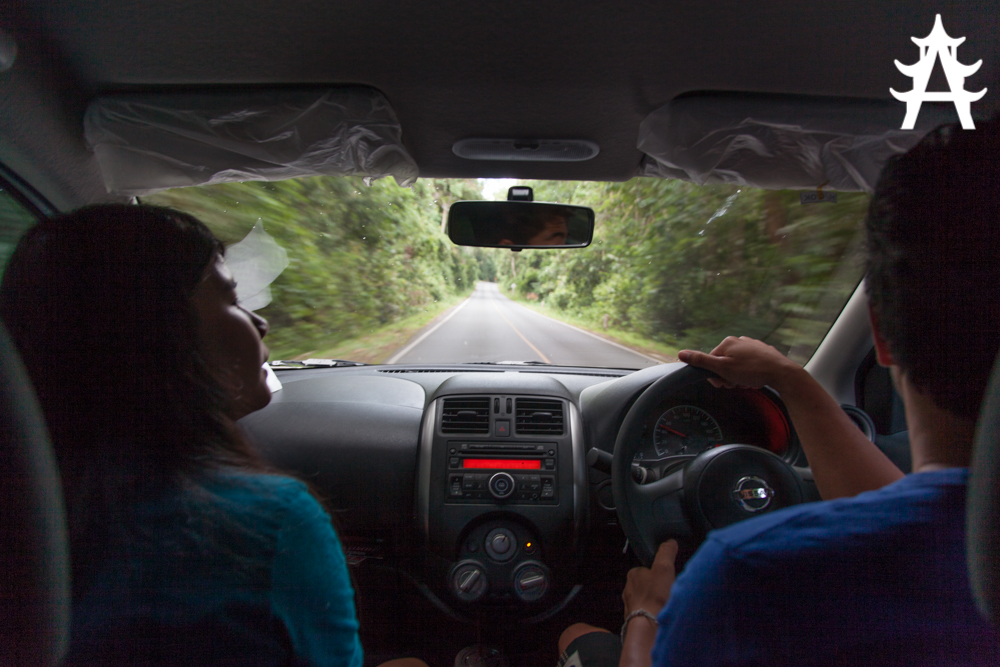 Driving through this park is insane. The streets are winding, going up and down and the cars are going rather fast. But it was impressive. Driving through a rain forest is different. The sounds, the green trees, the size. Very very fascinating.
Also, with the help of hitchhiking we at least got to see the Haew Suwat Waterfall, one of the Waterfalls that this park is famous for. It was nice, and we spent around a half hour there before leaving. At that point, so much time had passed that we already had to head home.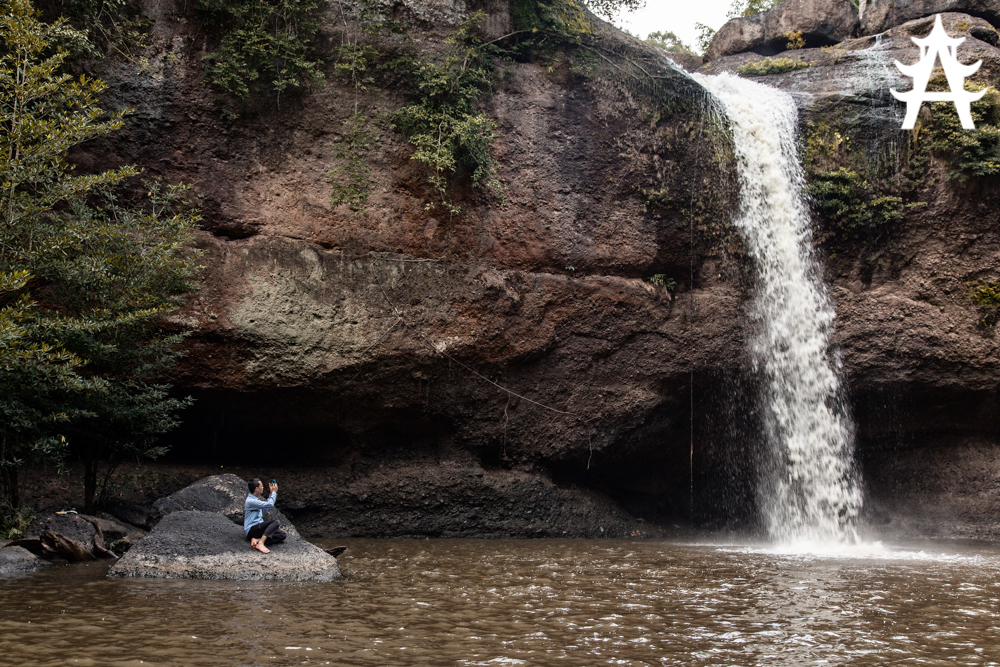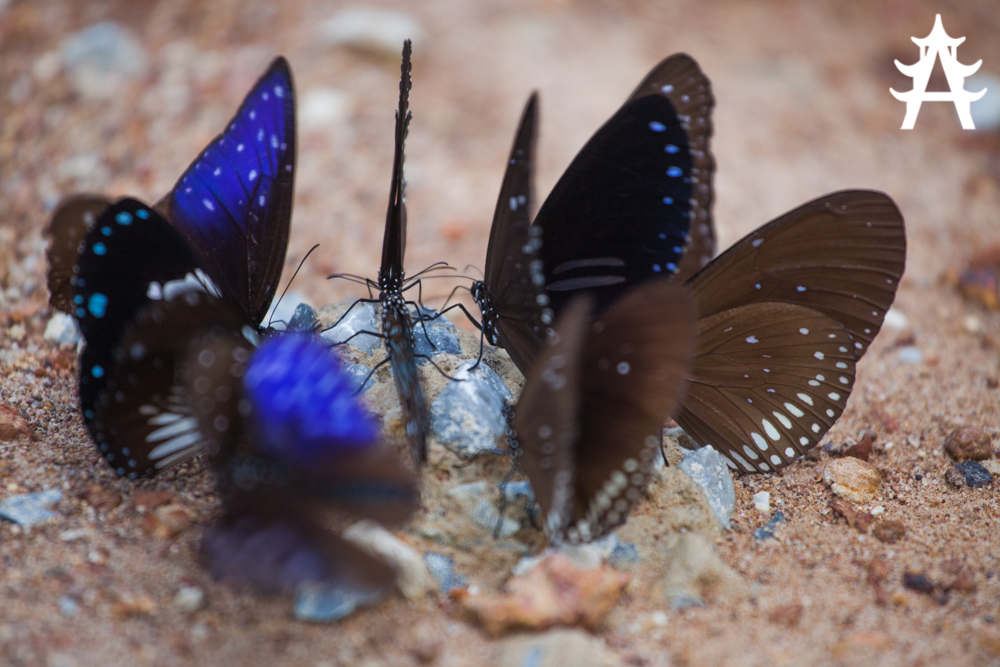 We found a crazy but fun guy who was sleeping in his Sawngthaew. We asked him whether he could help us get back to the park entrance but he refused. However, he offered to take us to a main road so that we could hitchhike from there.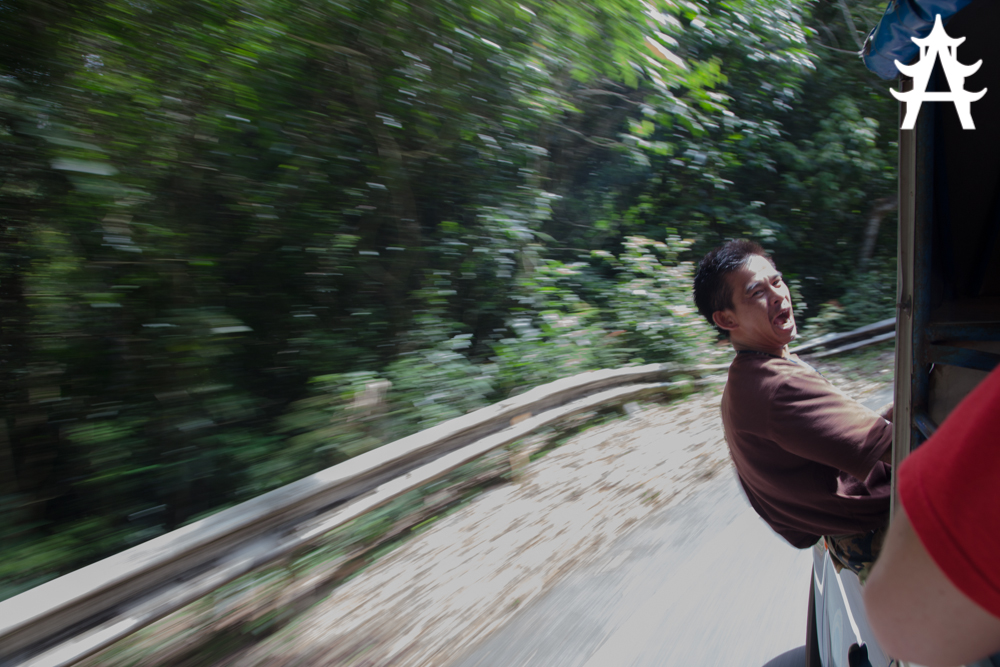 The rest of the way went pretty much exactly as the way there, and after another 6 hours we finally arrived back at the hostel.
Quite an adventure, but it made me hungry for Thailands countryside. I honestly have never seen anything comparable before.
Yours
Crazy Ivory
BTW: The best way to follow my photos, travel route and stories is the Asia Adventure Page.