Most of the necessary preparations for my departure on saturday are done, and today I finally bought the last things for my travel first-aid kit. Luckily,  I got most of the stuff from my parents and two very good friends of mine who know much more about this stuff than I do (I don't know anything). Also, I saved lots of Euros this way. I really appreciate it my good Samaritans =)
Here is a list of the medicine and drugs I will take with me to South-East-Asia: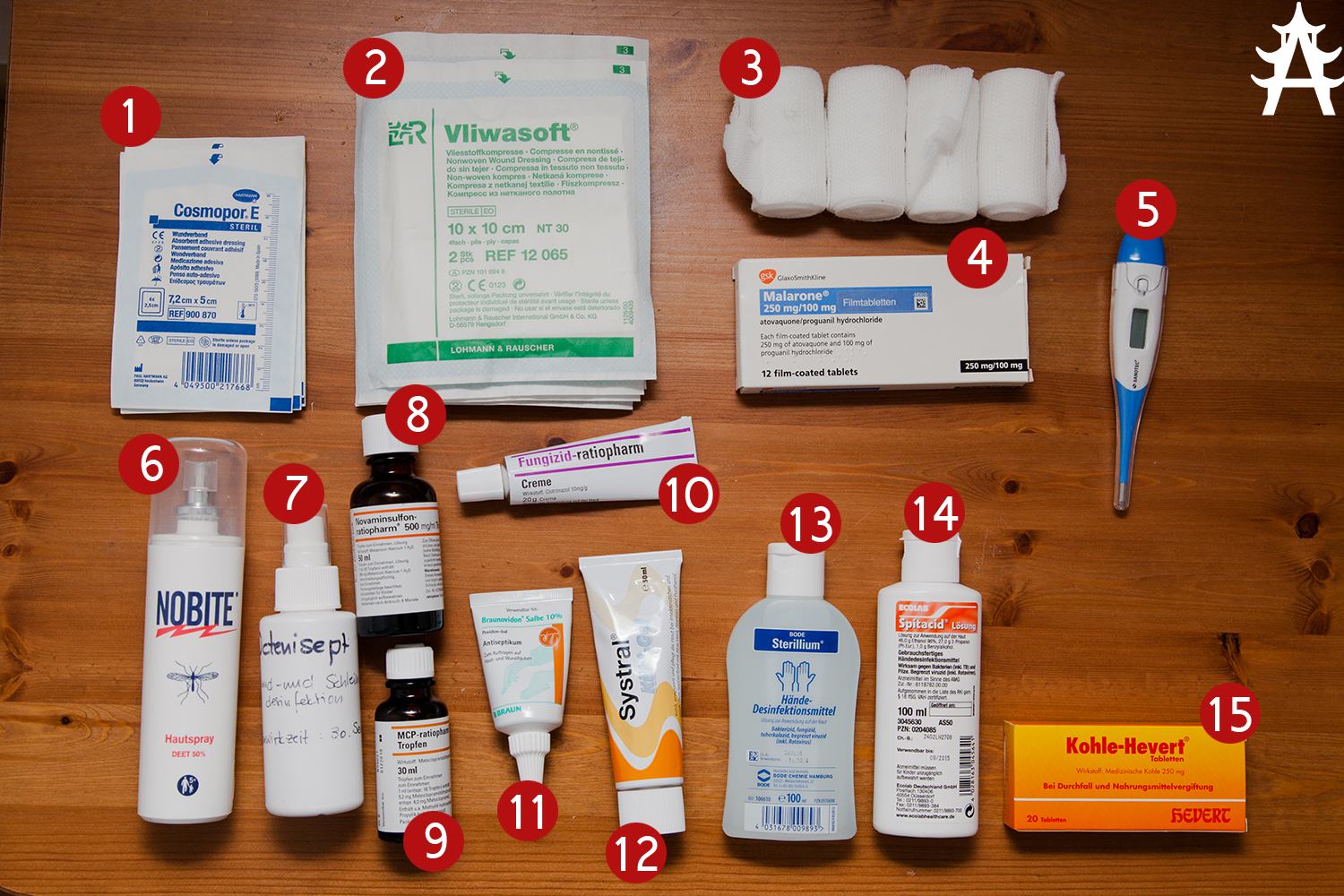 1.Bandages

2.Compresses

3.Dressing Material

4. Malarone 12 Tablets against Malaria
5.Clinical Thermometer

6.Nobite Anti Mosquito Skin Spray (100ml)

7.Octenisept Disinfectant
8. Novaminsulfon (Painkillers/Anti-fever-drops)
9. MCP-Drops against stomach trouble
10.Fungizid (against athlete's foot)

11. disinfectant balm for small wounds and scratches
12.Cooling Gel

13.Standard Hand Disinfectant

14.Hand Disinfectant against bacteria

15.Charcoal Tablets
I hope that this will suffice for everything that might happen, and that I won't need any of it. If, during the journey, I find out that something important was missing, I will let you know =)
All the best
Yours
Crazy Ivory
BTW: If you want to keep track of my route and stories, check out the Asia Adventure Page!