Today I documented the antifascist demonstrations in Berlin-Schöneweide, which aimed at the rather big neo-nazi community in this part of eastern Berlin. Along the demonstration, several incidents between the demonstrators and the police happened, and several participants of the demonstrations got arrested. I documented everything as closely as possible, have a look: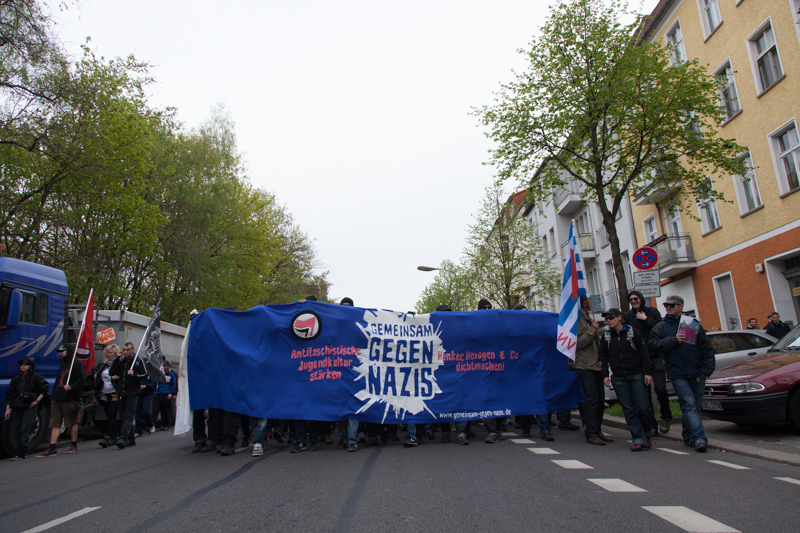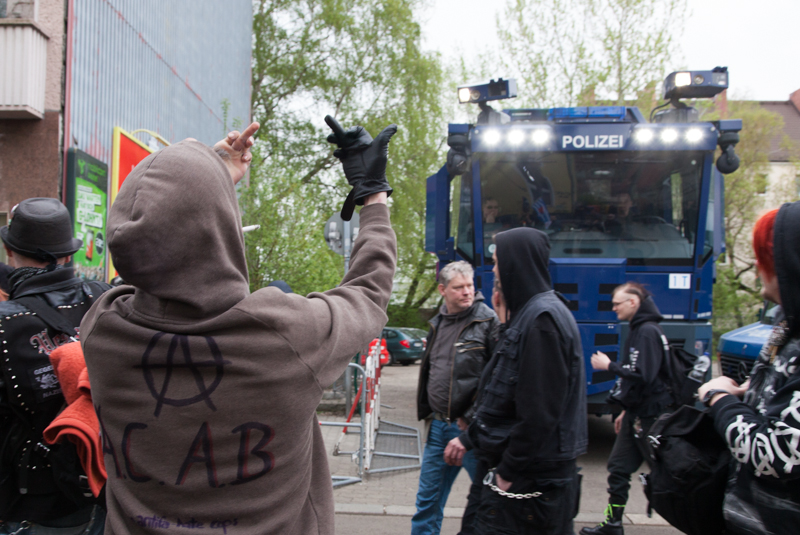 Head of the Berlin section of the right wing party NPD, Sebastian Schmidte, who is also the owner of the right wing accessory store "Hexogen" was filming the demonstrators from his window.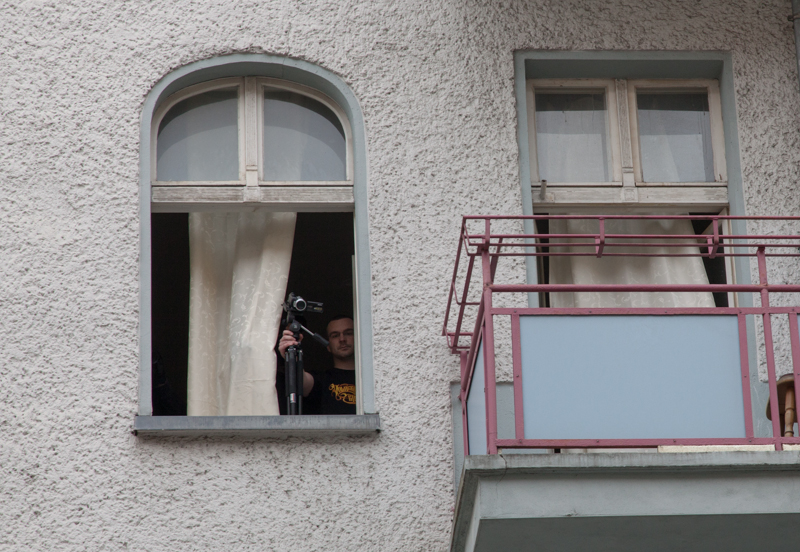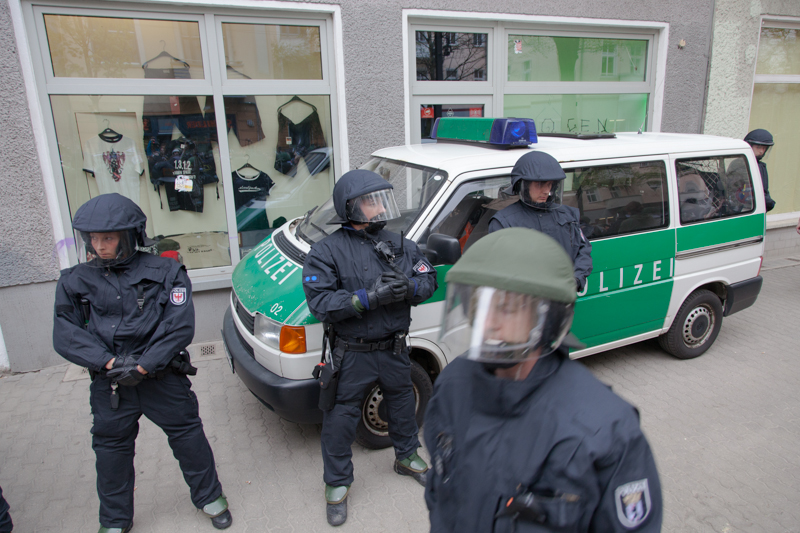 An onlooker proudly presents his chain, featuring an Odins Cross, a typical right wing symbol, in order to provoce the demonstrators.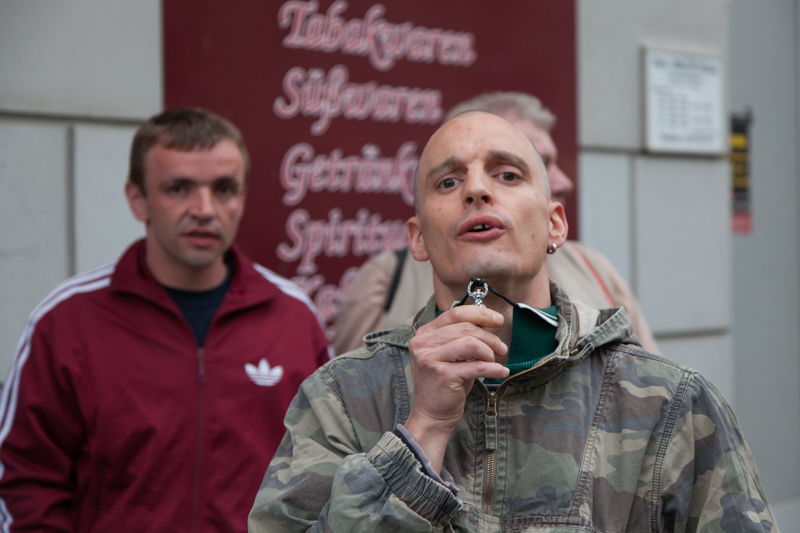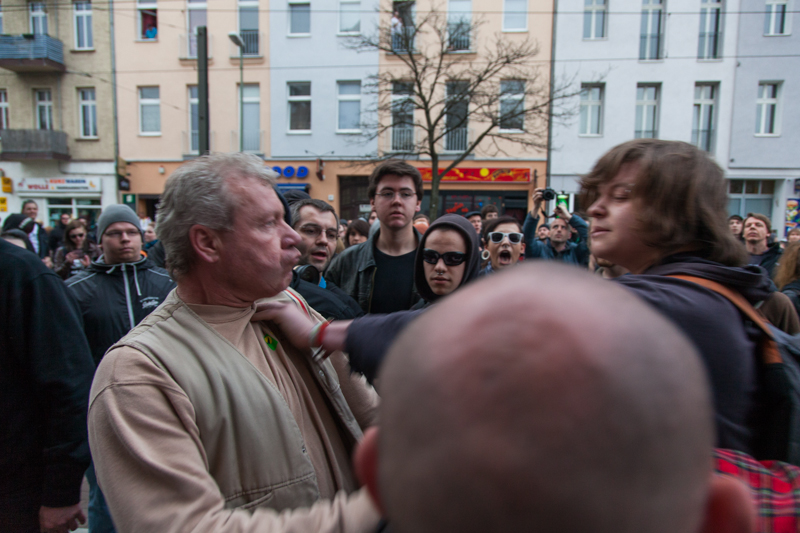 Many participants of the demonstration got arrested throughout the whole time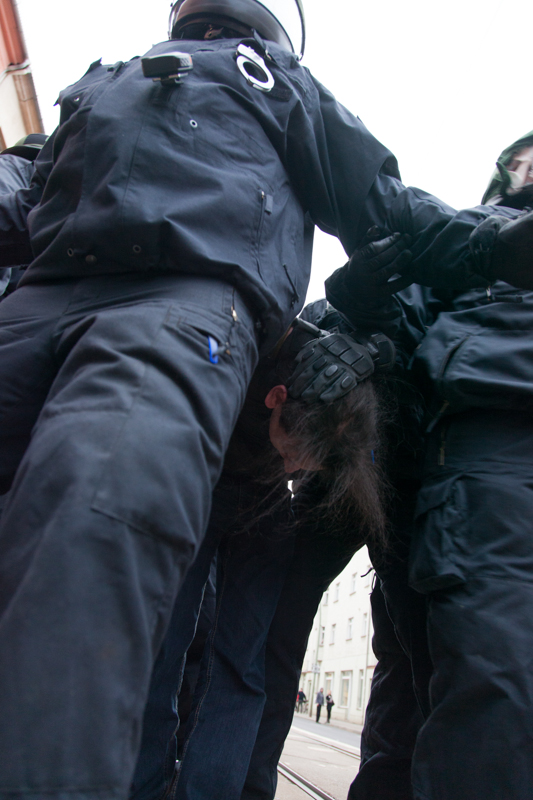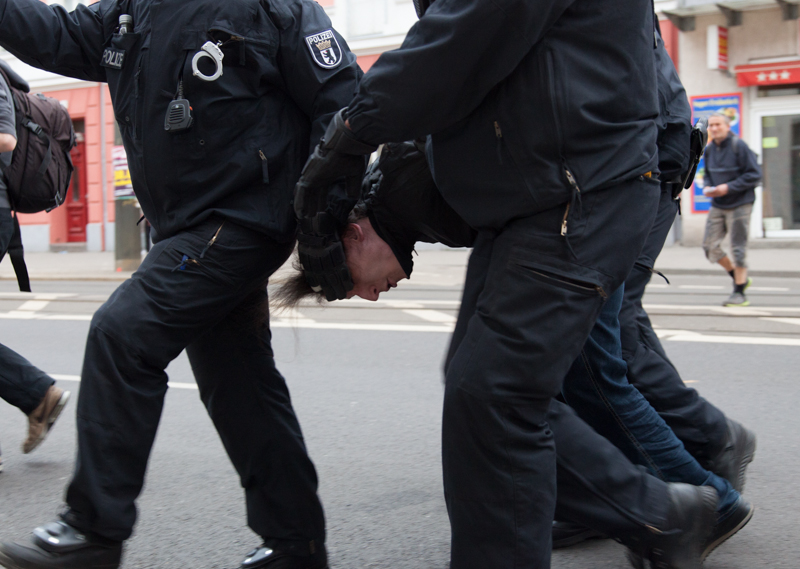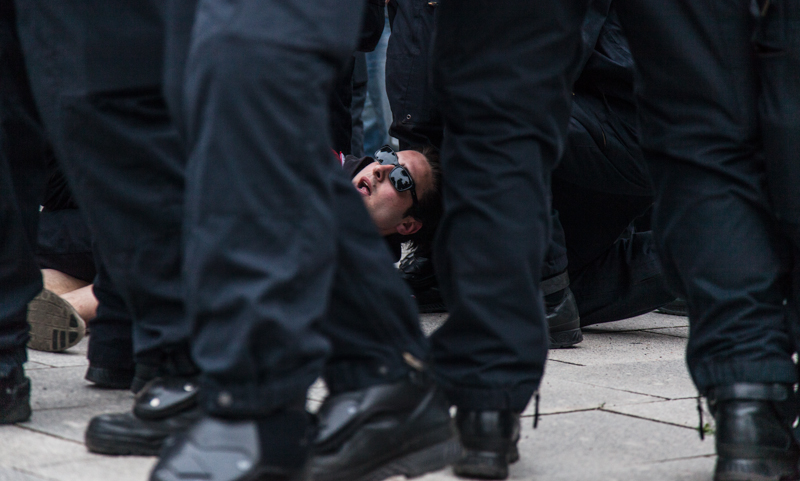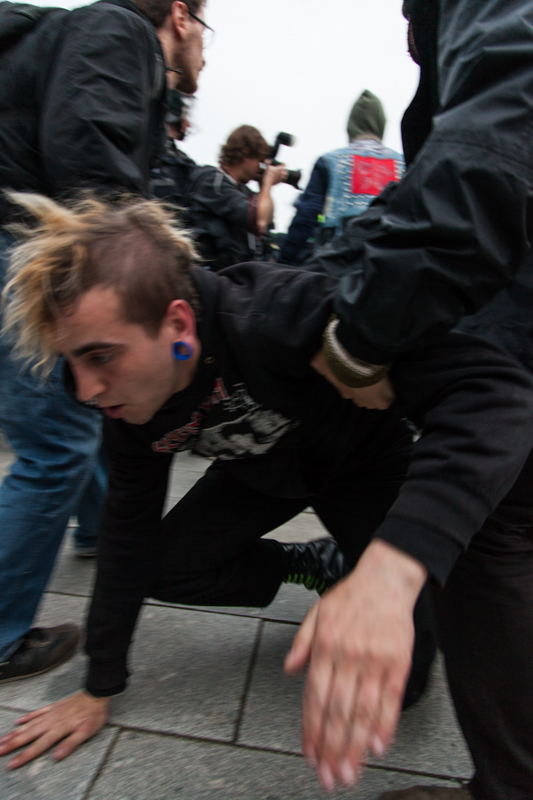 In order to get this shot, I was only millimeters to being overrun by the police, who really don't like being photographed this closely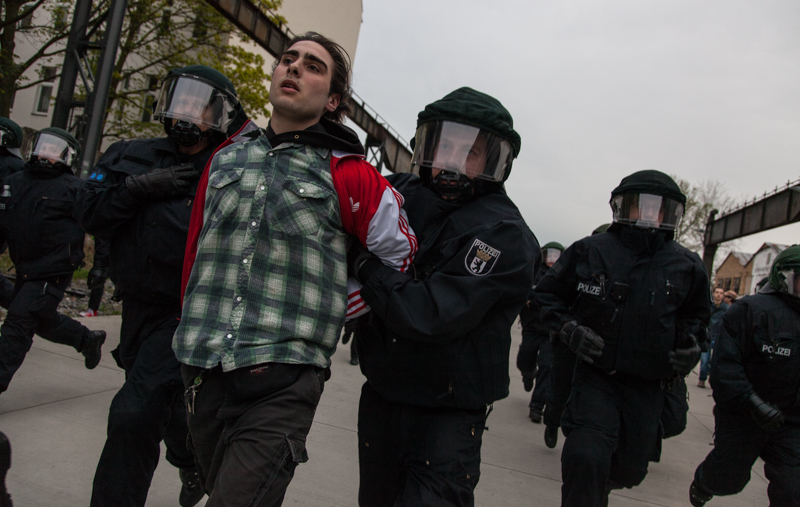 And after the  demonstration, the relaxed and enjoyable part of the day began: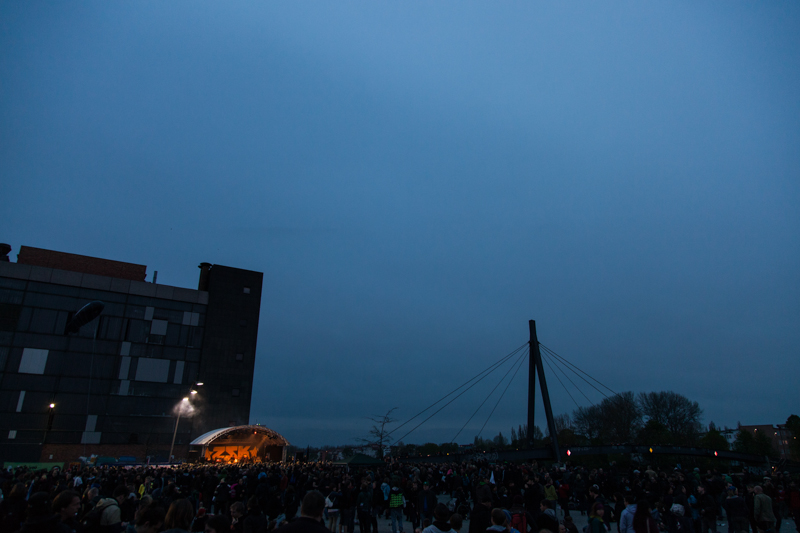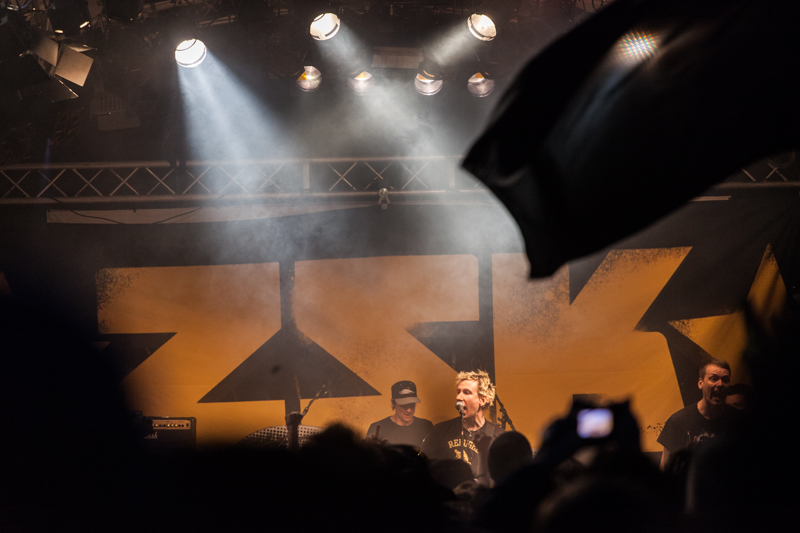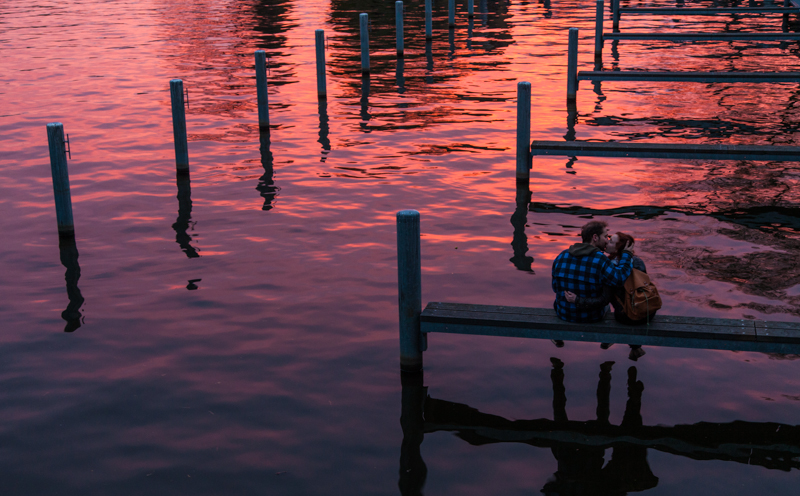 Tomorrow I will be on the heartbeat of the events again, when the annual right wing demonstration will take place, and where left wing activists will try to stop the demonstration from happened. Stay tuned.
Yours
Crazy Ivory