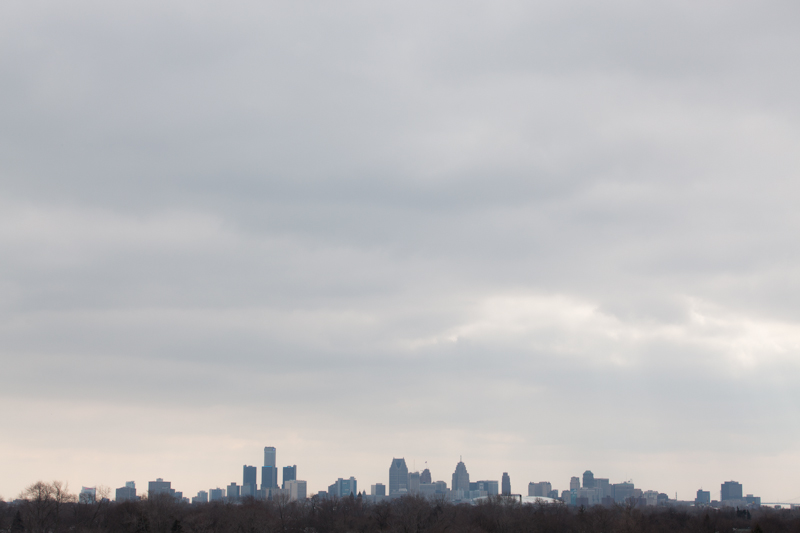 My time in Detroit is over today, and I thought that is the right time to look back, and also to share my impression of the city with the probably worst reputation in the whole US. I had a really nice and versatile time here, and was more than surprised of what I saw, experienced and felt.
Urban Exploration
Lets start with the abandoned stuff, the stuff that everybody has heard about. Detroit is obviously very well resourced with these.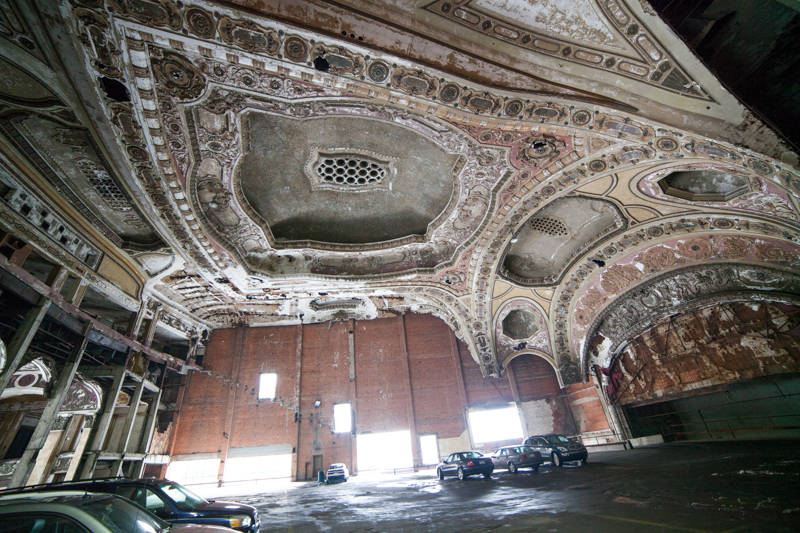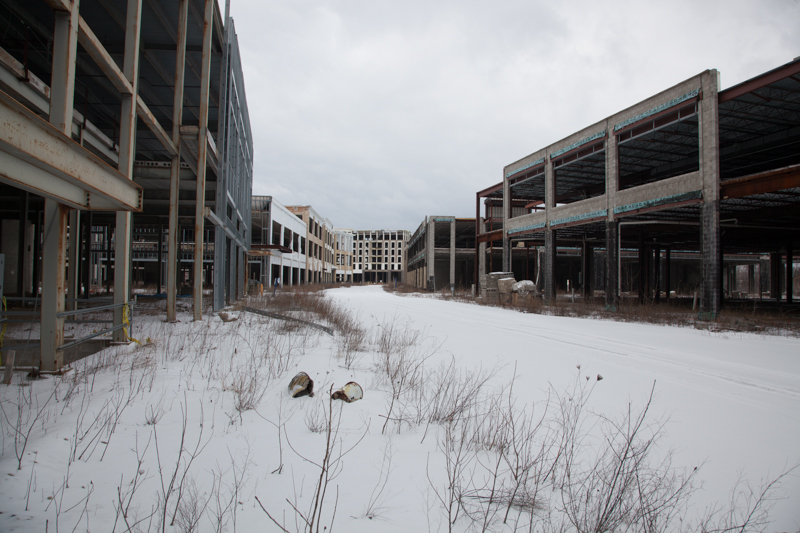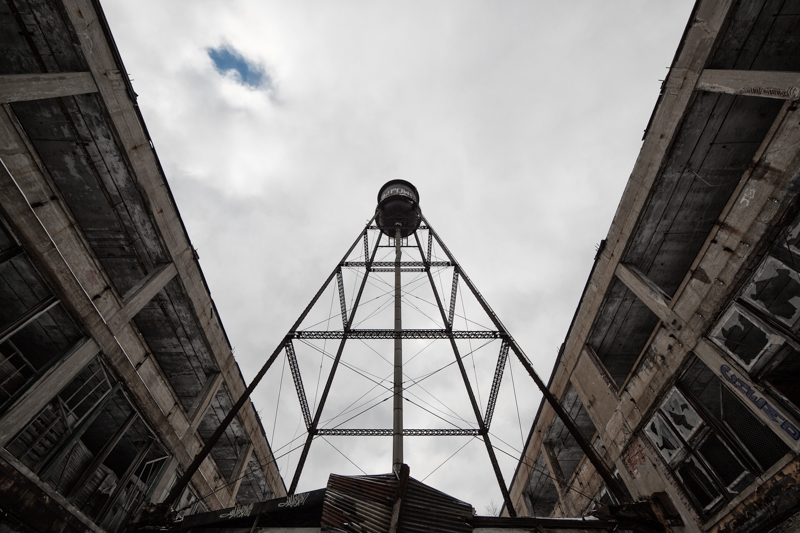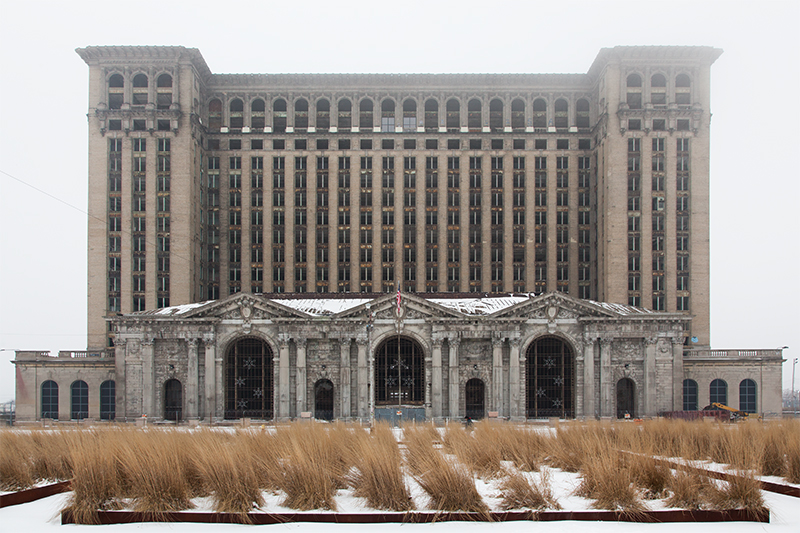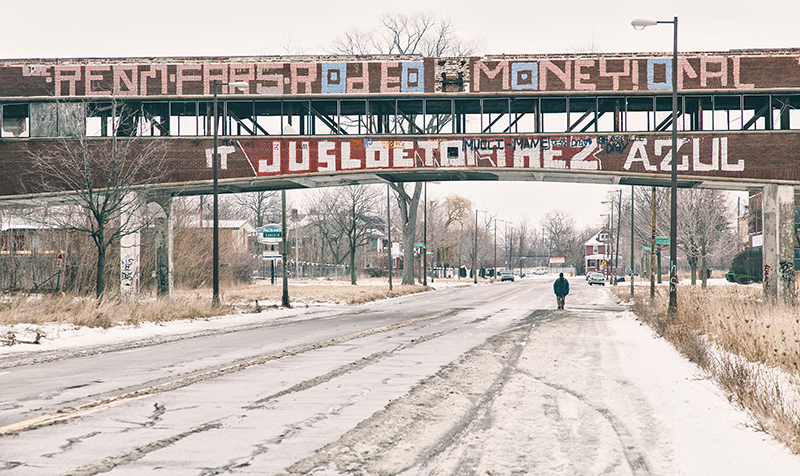 Even though I only got to see a very small fraction of what Detroit has to offer for any Urban Exploration interested person, I still realized that the versatility of the offers is one of a kind. I can very well imagine coming back here for one or two weeks and spending time UrbExing every day.
Sports
Ok, granted the headline is sports but I am only talking about icehockey. But what would you expect when talking about a city that is also famous as "Hockeytown"? I kind of grew up with the Red Wings. Not with the real deal, but year after year I played the NHL games on PC and Playstation, and Detroit always was one of my favourite teams. Being in the city of the Red Wings is a obligation. I had to see a game. So I went to the Joe Louis Arena and watched Detroit vs Vancouver which was a one of a kind experience. They won and scored the highest number of goals in the entire season (to that point at least) and the technical qualities of the players were just out of this worls´d. If you are in Detroit, the Red Wings are not to be missed!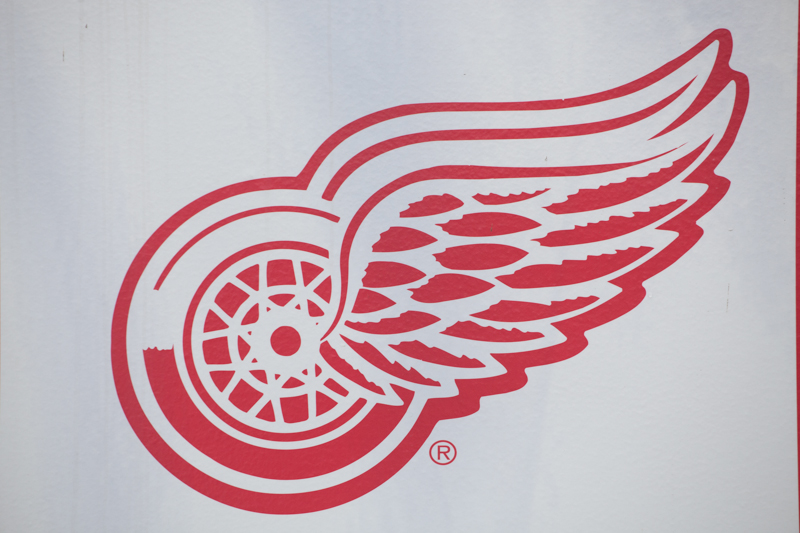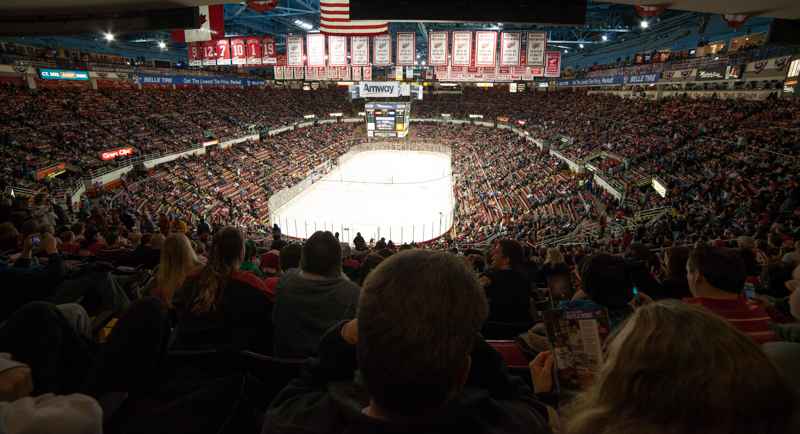 The Heidelberg Project
To say the HP is an interesting place would not suffice. Its a free of charge outdoor art installation, a living organism that changes its appearance every time you visit it. Its a place in the middle of one the probably worst and most dangerous parts of Detroit, and still, once you are there you will forget all that. Its a place to become a child again, looking at all the colors and installations. I have a hard time describing it, so if you are interested, this is the Website of the Project, and this is what it looked like when I was there.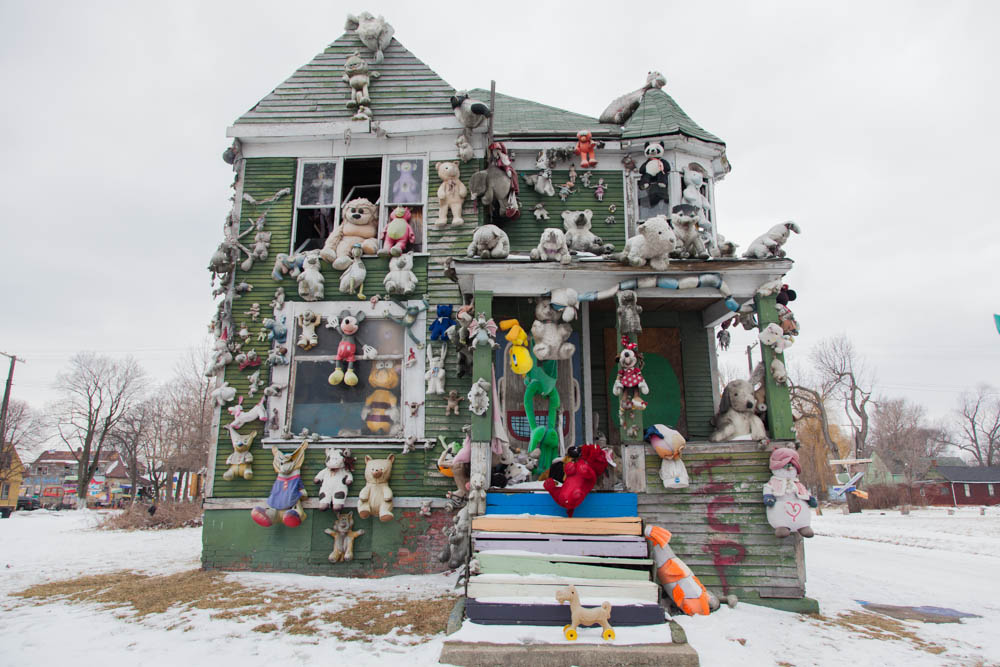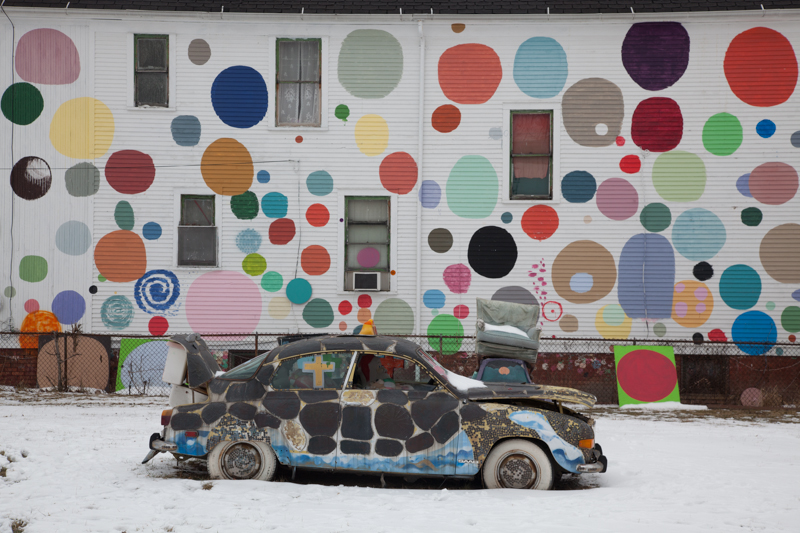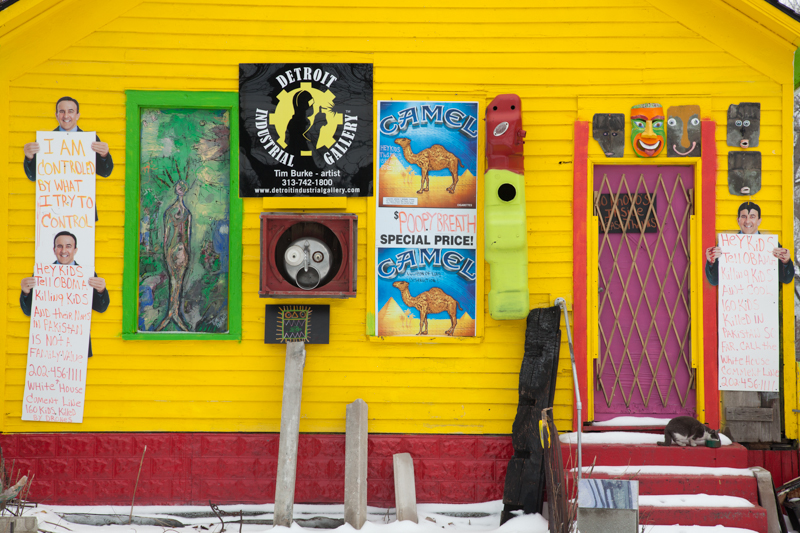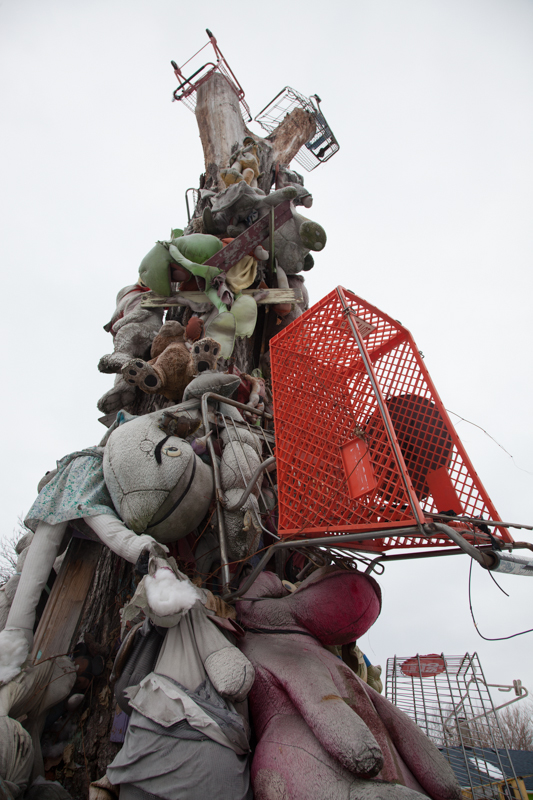 Canada
Now this paragraph is pretty much exactly what you think it is. To me it was surprising to learn that Detroit is directly bordering Canada, and that there is a tunnel that connects Detroit to Windsor. Actually its close enough to see the people and cars on the other side of the Detroit river. I would have loved to have more time in Detroit, in order to have the chance to explore Canada too. But yeah, Detroit can be an entryway to a whole different country too!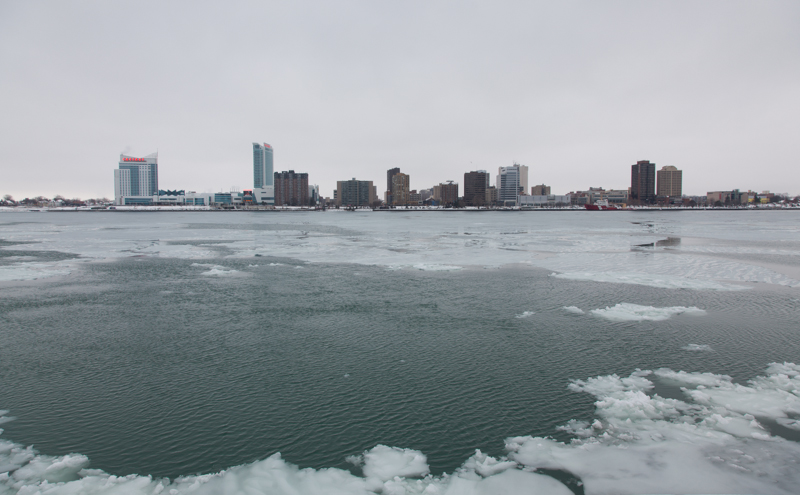 The Automobile Industry
Detroit is not called "Motor City" for nothing, the public transport in the city does not seem to be enough to connect the city with all of its suburbs, the monorail only connects the downtown area, and many places such as the airport are only accessible by car. Cars here are no lifestyle, they are mandatory. And the peoples pride in their city is very well represented by the car brands they are driving. Ford and General Motors is what you see on the streets. Foreign cars are an rather unusual sight. The peoples connection to their Detroit seems to be strong, and this reflects in their car choice.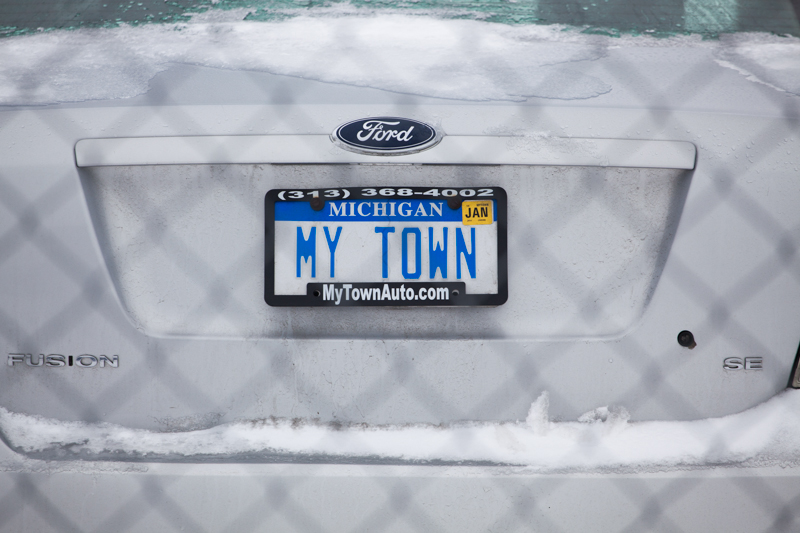 The General Motors International Headquarter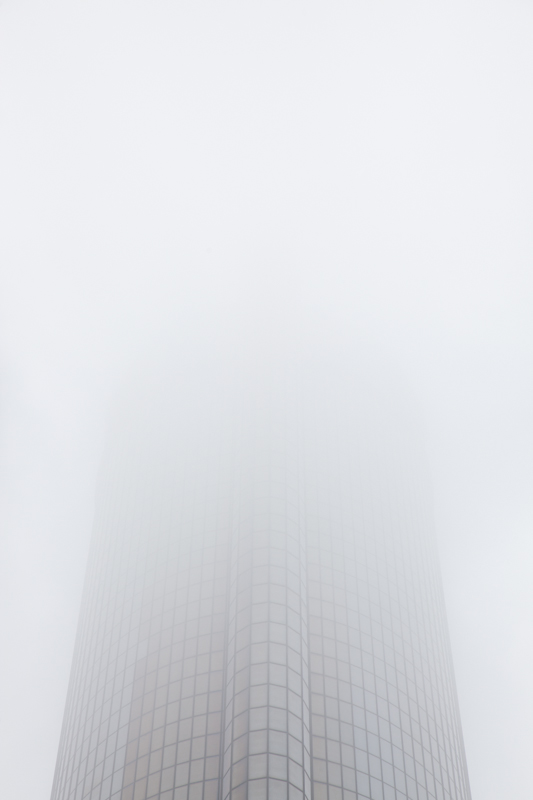 No Sugarcoating
This is by far the most interesting thing about Detroit in my humble opinion. Detroit is what it is, and its not afraid of calling things as they are. This reflects in the omnipresent feeling of decay and the patched up buildings almost everywhere in the city. But it also reflects in the public transport. Instead of giving the monorail a fancy name like the french "Metropolitain" its simply called the "Detroit People mover", which is exactly what it does. Detroits River is called "Detroit River". This clear way of naming thing is exactly what I felt when walking through the cities streets. Its not polished, fake or styled up as most other big cities are. But its also not as dangerous, dark and violent as the media likes to describe it. Detroit is a phenomenon that needs to be experienced. Full stop.
The Detroit People Mover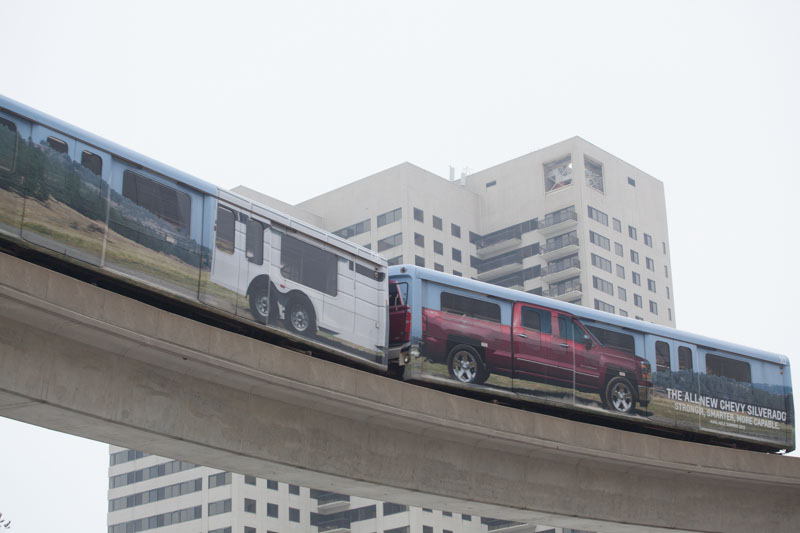 Summary
So, to what do all these points add up to? I enjoyed my stay a lot, I never felt even slightly insecure or in danger. Granted, I did not wander through the residential areas that are responsible for a big part of the reputation, but I think that is something that you also have to be cautious about in other big cities. The people I got in contact with were friendly and open for the most part, and I leave the city with a good impression. For me, hearing the word "Detroit" now does not activate images of "8 Mile" and Gangsters anymore, but of a very versatile city with a character and a strength that only few other cities have. And I got the impression that a lot is changing in the D. You see repair and construction work all over the downtown area, it feels like people are slowly starting to invest again. I can very well imagine that Detroit will have fought its way out of the stigma in the very near future. 
Thank you Mona for being such an amazing guide in your city, you really gave me the chance to experience Detroit off the beaten path. And thank you to Dylan for giving me shelter and letting me stay with you. It was a pleasure.
Yours
Crazy Ivory