This is the second part of my Travel Photography Guide for the italian Tuscany.
If you havent read the first part yet, you can do this here:
Travel Photography Destinations: Tuscany – Part 1
In this second part I will highlight and rate Florence and San Gimignano from the perspective of a travel photographer. I also included Verona and Cinque Terre which are not part of the Tuscany but nevertheless interesting to see. Thank you to Dar for correcting me in this issue.
Here we go:
Florence
Florence is another of the "big names", probably the biggest in Tuscany, and I could not wait going there. I expected a huge city, beautiful, with sculptures and amazing houses everywhere and tons of photo opportunities.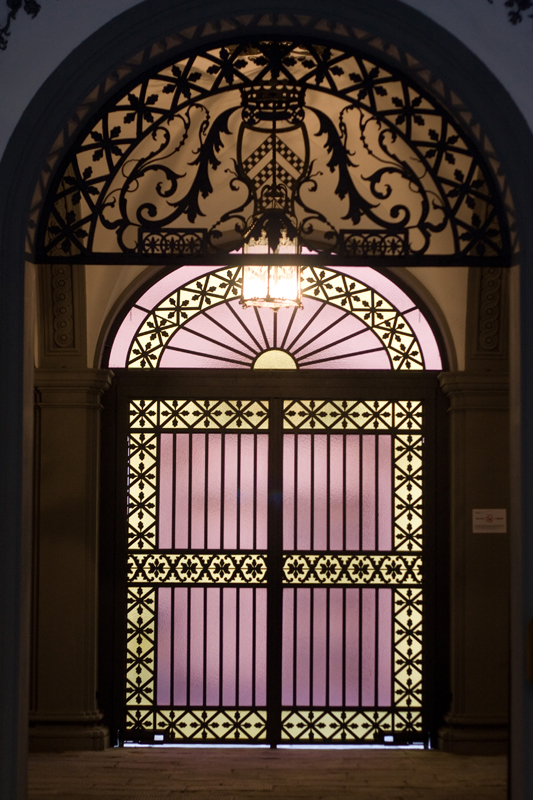 I was, to say the least, disappointed.
I am sure many people will disagree with me, but Florence was one of the most boring cities in Tuscany.
The biggest "no go" for me as a photographer was how awefully full this city is.
This may not be surprising, but still, this extent of tourism depth was unexpected for me.
Even though the architecture might be quiet nice, you hardly get a chance to shoot it in full beauty because of other people trying the same.(I have only been in Florence in daytime, it might be nicer and less full at nighttime)
To get away from the crowd, I wandered through the alleys and backyards (as I already did in  Pisa) and found them to be quiet nice. Nothing really unique and intriguing, but nice.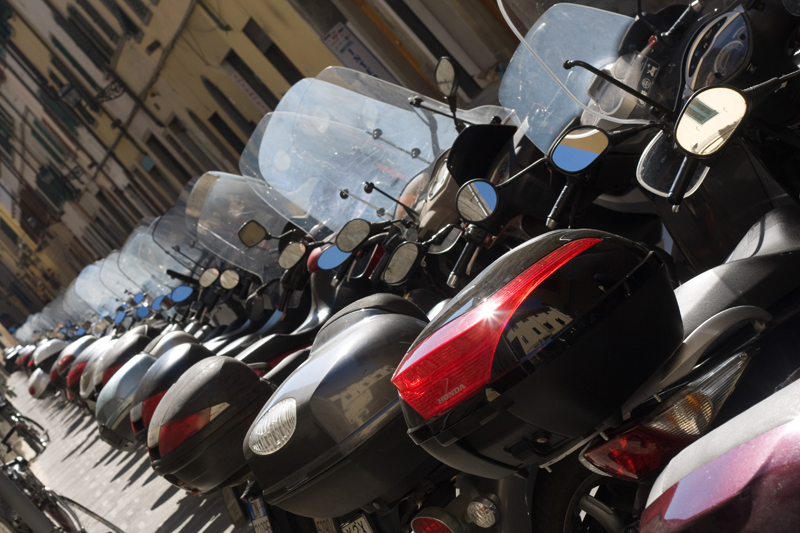 The riverside of the Arno is also pretty nice, the houses along the river are beautiful and certainly there are nice spots where street photographers will have good times. The row of houses or simply the colors of them are quiet useful as a backdrop.
All in all Florence definitely has got nice spots, but for me, it simply felt hectic, full and not authentic. If you are of a different opinion, please let me know in the comment section.
Thumbs down.
Cinque Terre
Cinque Terre roughly translated means "five earths", and is the summarizing term for five rather small cities along the coastline of Italy.
They all are consisting of small beautiful and colorful houses, that are perfectly fitted into the hilly landscape of this part of middle Italy.
There simply is no other way to put it than "postcard perfect".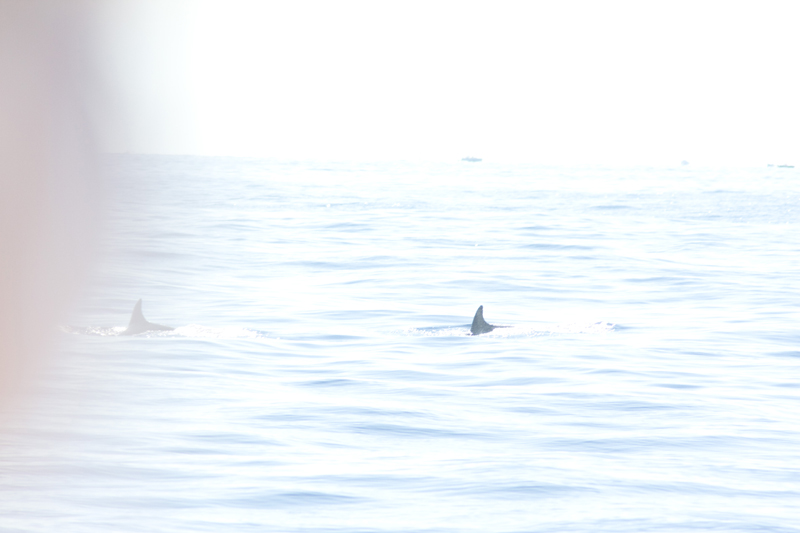 Even though the Cinque Terre is no insider tip and quiet touristic I had a good feeling being there.
I havent been to all five cities, but I believe I have been to the most beautiful ones.
I took the boat from La Spezia to Portovenere (a highly recommendable city that is not part of the Cinque Terre, but is very close to it) and then changed boats to one that passes all five cities. The boat trip is amazing, you get the chance to shoot the cities from a perfect perspective since most of them "open" towards the water. Landscape photographers will have a perfect time on the boat, so will almost any other photographer.
If you are lucky you can even see some wild dolphins in the area.
The fifth of the five, Monterosso, is where I left the boat.
Monterosso is an incredible place to be, unbelievably picturesque, with a perfect beach and surrounded by mountains.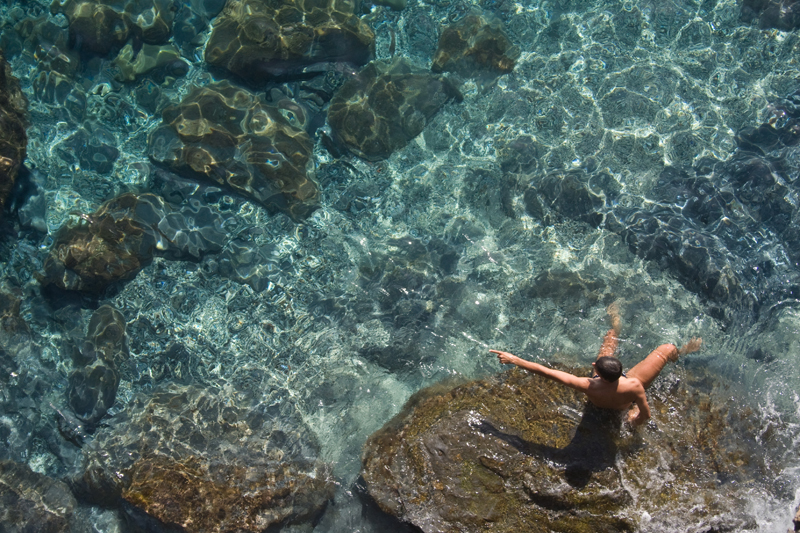 You can hardly get away from the masses of tourists, since backyards are simply not existing and there is no suburbian not touristic area, but still, every corner offers a new perspective and creative minds can shoot incredible street and architectural details here.
After you are through Monterosso, you should take the hiking route to Vernazza, the fourth city. Unfortunately you have to pay for the route, but believe me its worth it. The view is incredibly and there are uncountable chances for landscape or detail shots. There are also several interesting flowers and plants growing along the way.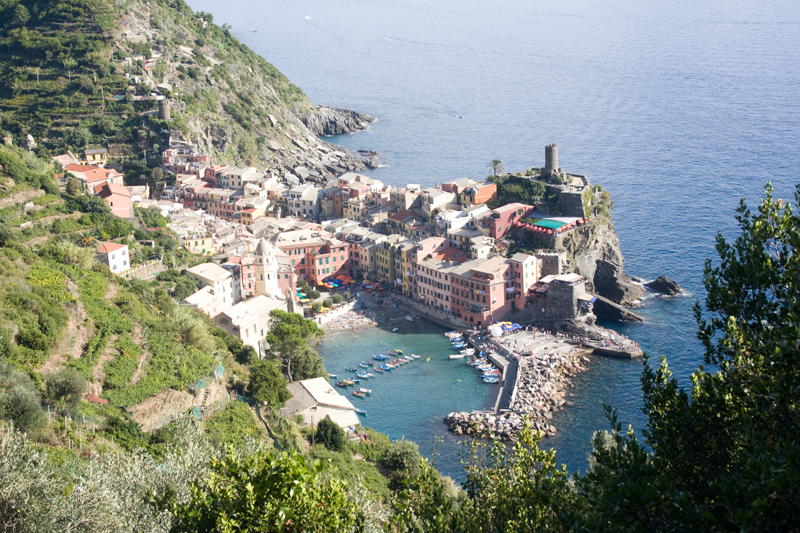 The route takes about 90 minutes, and even though its phycically quiet demanding, the view over Vernazza that you are getting at the end will heal your wounds quickly.
Vernazza is my personal favourite of the Cinque Terre and also of all the cities in Tuscany that I have seen.
In my opinion its the most photogenic and colorful of all five, the lagoon in the harbor is amazing and you can take all kinds of photos here. Landscape, Nature, Architecture, Night.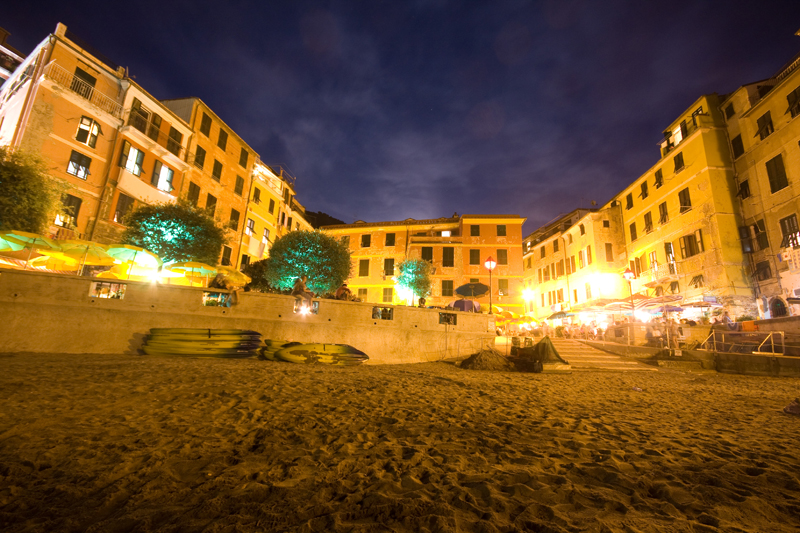 Everything is possible. Street Photography is rather hard to do though, since the streets are too full during an usual day and most people you see are tourists.
You will hardly see any real italian scene here.
I stayed in Vernazza for the night, shot it in blue hour and slept in the mountains under the beautiful starry night. Probably thats why I am a bit obsessed with this city. Nevertheless believe me: Its worth the trip!!
Definitely Thumbs Up!
San Gimignano
San Gimignano is another one of the more unknown places in Tuscany.
There are two ice cream stores that advertise that they have the best ice cream in the world. But is there anything else that you should come for?
The city itself is completely build of brown, mud-colored houses.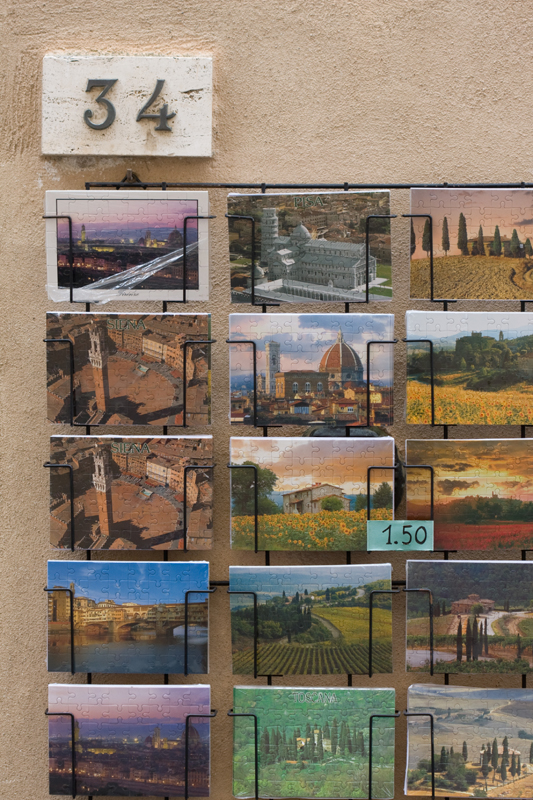 It almost looks monochrome which is a huge contrast to the bright and colorful painted houses of Cinque Terre.
The city itself was not really fascinating for me: One main street with one shop after the other, all selling "typically tuscanian goods" and loads of tourists buying like the world would end tomorrow.
With every step you are taking away from the centre its getting better and the tourism depth is getting lower and lower, but still I found it not too interesting to explore the city.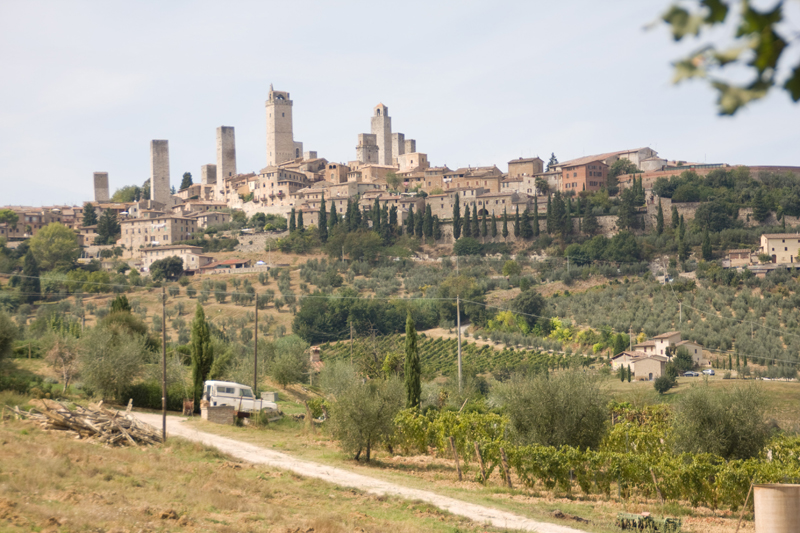 But what definitely made San Gimignano worth visiting for me is the incredible landscape surrounding it.
If you take a walk outside the city, you are away from any stress within only minutes.
There are dozens of wine producers in the area, and together with San Gimignano, situated on a hill above everything else, incredible perspectives are opening up.
The monochrome city in the middle of the colorful nature. This definitely qualifies for interesting landscapes.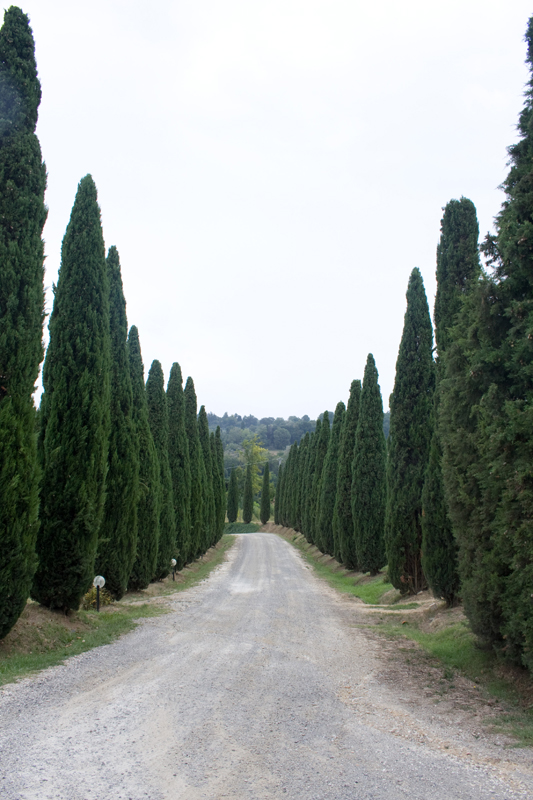 I found this walking trip really special, and all the small creatures and plants living on the "roadside" can literally make you "wake up" after two hours of shooting macro. Incredibly relaxing.
I am sure this is not exclusive for the area around San Gimignano but for the whole Tuscany, but from San Gimignano you can easily manage to get out of the urban area within 10 minutes, something that I found impossible at the other touristic cities.
To sum it up, if you dont only stay in San Gimignano, then a trip there is definitely recommendable.
Thumbs up.
Verona
The city of Romeo and Juliette.
After the many bad experiences with the "Big Names", I was careful with expecting too much from this city.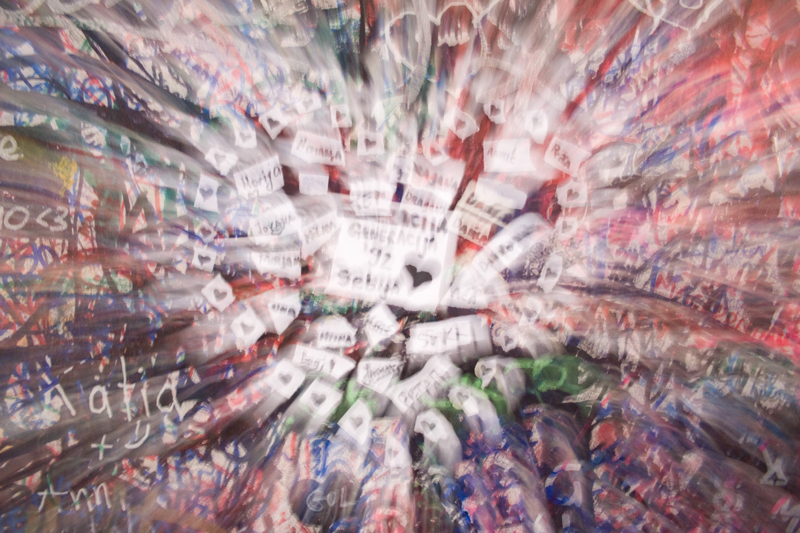 Like in any other touristic place you can easily skip the must-see tourism spots without losing too many photo opportunities.
But as soon as you discover the city behind the fascade Verona actually is…a nice place.
In contrast to the sights, the backstreets and alleys convey a decayed charme that I felt impossible to resist.
There are so many street scenes, there is happening so much on the streets, that you can really go image hunting for hours.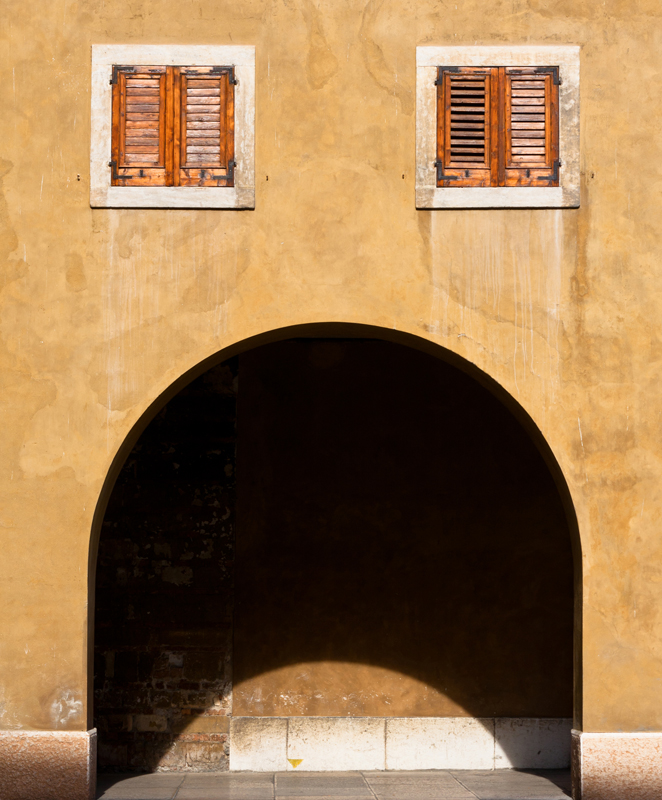 Especially when the sun is low in the afternoon, you get incredible lighting for whatever you want to shoot.
My personal impression was that there were many italians on the street, and this made it authentic.
If you have enough time to leave the old city and get out of the city wall ring, you are certainly one of the only tourists on the streets.
This part may not be as beautiful as the old city, but still its more beautiful than most cities are.
I found it to be a good way to see real italian life on the streets, and would recommend it if you have more than 2-3 hours to spend in the city. If you have less better stay inside the wall, that gives you a better surrounding for photography.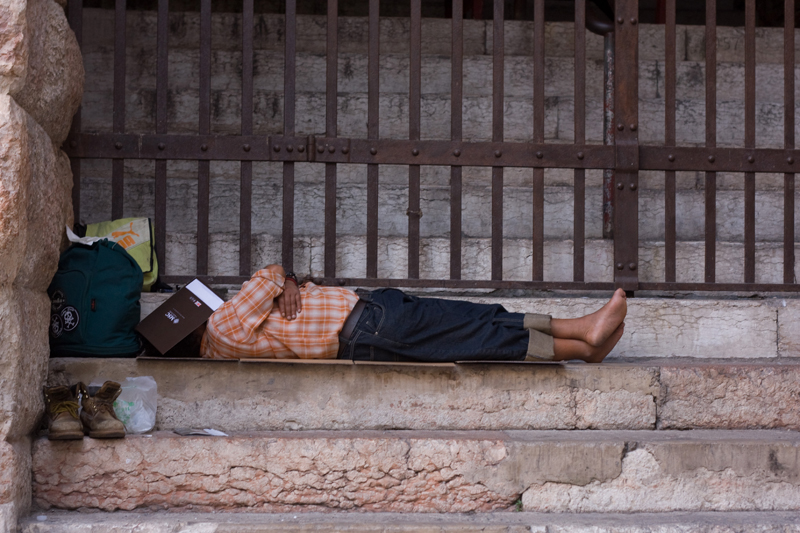 Verona is a city with many details that need to be captured, and a lot of street action.
So, do I recommend Verona? I would say, if you are in Italy and are within a 1 1/2 hour range of it, go there. Otherwise leave it out.
Thumbs up.
Thats it with the Travel Photography Destinations: Tuscany Article.
I hope you enjoyed reading it and probably it delivered some ideas on which cities to miss or dont miss on the next Italy trip.
Thank you very much for your attention!
Yours
Crazy Ivory